NC State Program Offers Online Courses in Bioeconomy and Biomass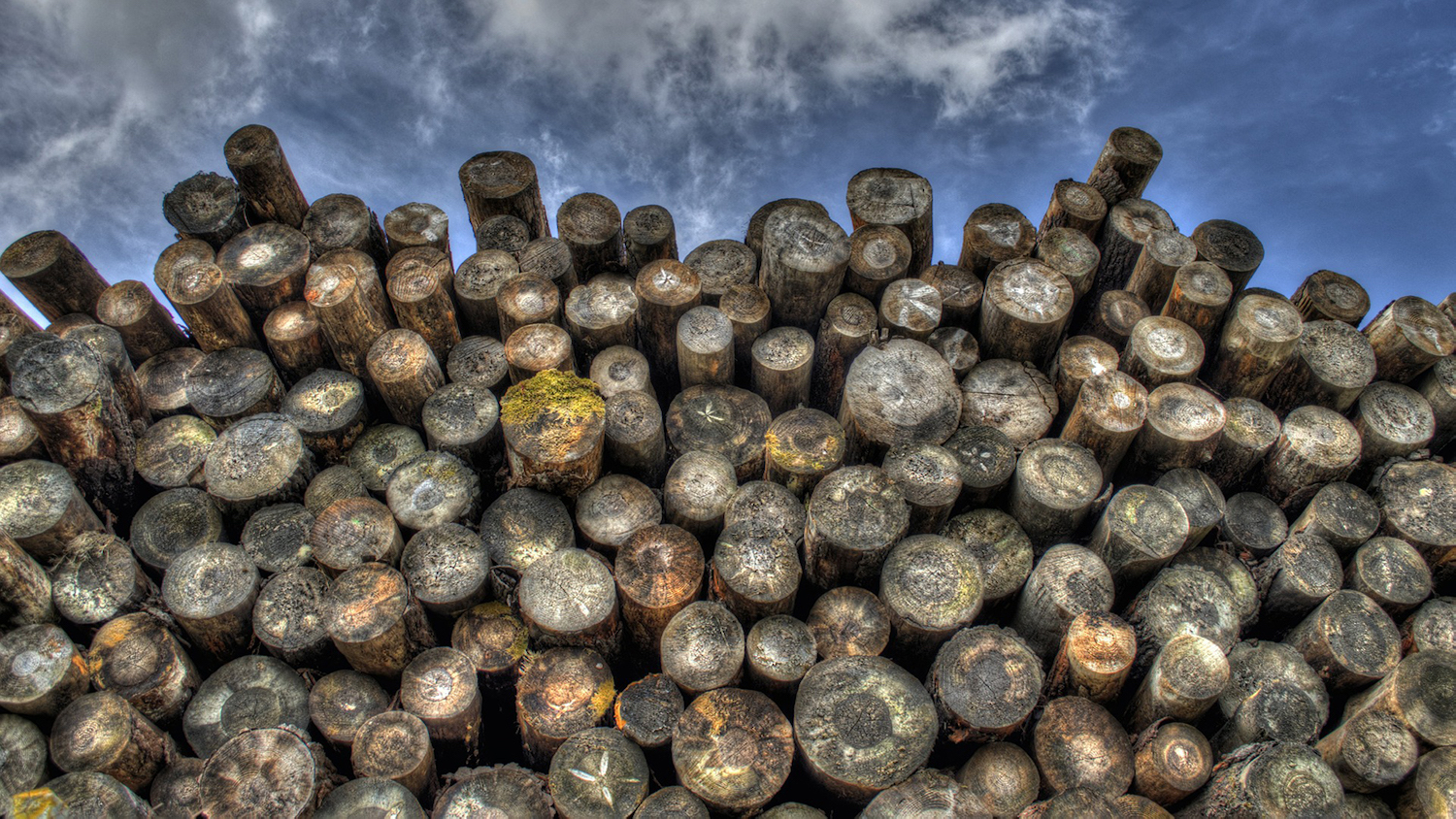 The Sustainable Bioproducts and Bioenergy Program (SBBP), a collaboration between NC State's Department of Forest Biomaterials and Department of STEM Education, is increasing its reach with new online courses.
The four courses, offered on the USDA-supported eXtension Campus platform, share interdisciplinary knowledge and skills needed to advance the bioeconomy, an economy based on renewable bioproducts produced from plant materials rather than petroleum.
Each course is made up of a video lecture series. Instructors include Dr. Richard Venditti, Dr. Sunkyu Park, Dr. Ronalds Gonzalez, and Dr. Yuan Yao, with contributions from numerous College of Natural Resources faculty, staff and graduate students.
The Sustainable Bioeconomy and Biomass Conversion courses include supplemental reading suggestions, discussion prompts and assessment questions. More in-depth versions of the courses are available for credit through the Department of Forest Biomaterials. Credit-seeking students are encouraged to check out the 3-credit course offering.
Course Summaries:
Instructors: Dr. Richard Venditti and Shana McAlexander
The Sustainable Bioeconomy course examines the current and future opportunities and challenges of bioproducts and bioenergy in society. This course explores relationships between society's economic demand for inexpensive energy and products and our responsibility to produce these products in environmentally and socially responsible ways. Students explore a range of bioproduct categories including biofuels, virgin and recycled paper and wood products, and advanced biomaterials. A panel of instructors from multiple disciplines and bioeconomy stakeholders will share their diverse perspectives and experiences in the bioeconomy. Students will learn about careers available in the growing bioeconomy sector and the knowledge and skills necessary for these jobs.
Biomass Conversion for Bioproducts and Bioenergy
Instructors: Dr. Sunkyu Park and Joe Sagues
The term biomass encompasses any renewable, organic material of recent biological origin, such as trees, crops, agricultural and forestry residues, and municipal solid waste. The course will cover the fundamental concepts of industrial biomass conversion processes such as aerobic fermentation, anaerobic digestion, pyrolysis, and gasification. The course will require basic math and chemistry skills. You should expect this course to: Illuminate the current and emerging technologies for creating sustainable products from renewable biomass resources; Examine the basic chemistry of biomass resources and their conversion to valued products such as fuels, plastics, and fibers, to name a few; Introduce concepts critical to industrial process design, modeling, and techno-economic analysis; Highlight careers available in the growing bioeconomy sector and the knowledge and skills necessary for these jobs.
Strategic Business Analysis for the Bioeconomy
Instructors: Dr. Ronalds Gonzalez and Antonio Suarez
This course examines the evolution of the global bioeconomy and major drivers behind its growth while providing detailed business and financial training. By understanding the forces behind the growth of the bioeconomy, students can identify features in products and services that can potentially capture value (profit) in this sector. The course provides basic to complex conversion economics and financial concepts as well as business tools for non-financial trained students. At the end of the course, students will be capable of analyzing and screening opportunities for profit while promoting the adoption of bio-based products and thus meet the growing demand for sustainable goods.
Environmental Life Cycle Analysis (Coming Late Spring 2020)
Instructors: Dr. Yuan Yao and Dr. Richard Venditti
Societal needs always have a consequence with regards to the environment. The efficient use of the world's resources is key to sustainability. Several options exist when trying to determine which method best serves mankind and its environment. Life cycle analysis (LCA) methods offer a systematic approach to providing guidance in these decisions. Mastering LCA techniques is an integral part of a student's preparation for a career that is professionally, environmentally, and socially responsible. This course is an overview of the various aspects of conducting and interpreting an environmental life cycle analysis on a product or service. Students will learn how to construct a life cycle analysis goal and scope, a life cycle inventory, a life cycle assessment, and an interpretation. Skills in the critique and communication of a life cycle analysis will be developed.
To access the open online courses
Create a login account
Search for the course title
Select "Enroll Me"
The project is supported by the AFRI Competitive Grants Program: Sustainable Bioenergy and Bioproducts Challenge Area: Investing in America's Scientific Corps: Preparing a New Generation of Students, Faculty, and Workforce for Emerging Challenges in Bioenergy, Bioproducts, and the Bioeconomy.