Newswire
Graduation to Vocation: Alyssa Stroker is Pursuing a Sustainable Passion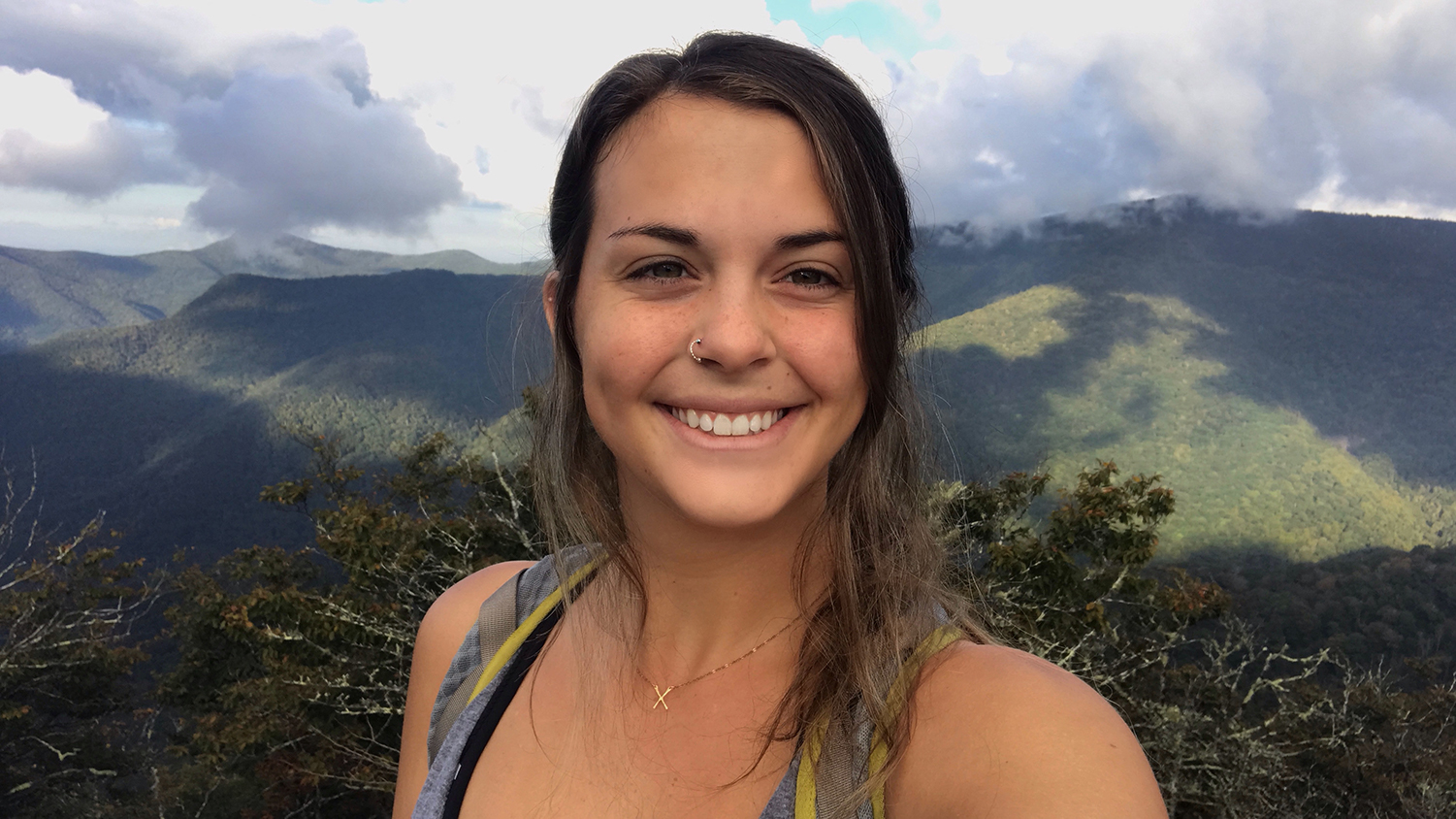 Alyssa Stroker is a recent graduate who received an undergraduate degree in Parks, Recreation and Tourism Management, with a concentration in Sustainable Tourism. She received an Undergraduate Research Award for research with People-First Tourism Lab, along with funding from the College of Natural Resources to attend the 2020 Southeast Tourism and Southeast Environment and Recreation Research conferences.
Alyssa has recently applied to the Peace Corps to serve as a community economic development facilitator. If accepted, she will be joining the Peace Corps in October to serve for 27 months.
How has the College of Natural Resources impacted you and prepared you for your future?
The College of Natural Resources has prepared me to enter a field that I am incredibly passionate about. In addition to my coursework, I've had the opportunity to work as a research assistant to two professors, allowing me to further prepare for my future. My time within the College of Natural Resources has provided me with the tools to excel as I prepare to enter a career focused on social equity within the tourism industry.
Tell us about a faculty member who influenced you.
Dr. Whitney Knollenberg has played a huge role in the success of my undergraduate career. PRT 220 Commercial and Recreation Tourism Management was the first tourism course that I took, which ultimately was my deciding factor to pursue Sustainable Tourism as my concentration. Dr. Knollenberg provided me with a research assistant position, allowing me the space to gain additional experience with collecting and analyzing data. Aside from being an incredible professor, Dr. Knollenberg has played a critical role in my time at State as an influential mentor that has pushed me to do my best to excel in my field.
What is unique about you or your work?
I transferred to NCSU and started as a math major. I quickly realized this was not the degree for me and was introduced to the PRTM program. I am so thankful for my math advisor that suggested this program, as I have found my passion and purpose for my career path.
What motivated you to pursue your work?
The course Tourism, Poverty, and Health truly influenced me to pursue a career focused on empowering and uplifting the marginalized segments of society. This class introduced sustainable initiatives and approaches to alleviate poverty and influence self-determination.
What advice would you give students entering your major or field?
I would encourage students to make the most out of the program – get to know your peers and professors, take the opportunity to get more involved and gain more experience. Your professors have so many connections that could help you land an internship or potential job offer.
Don't forget to take time for yourself to do things that are reenergizing and fulfilling. Your time at State will fly by, so make the most of it!