Graduation to Vocation: Dylan Brown is Developing Sustainable Technologies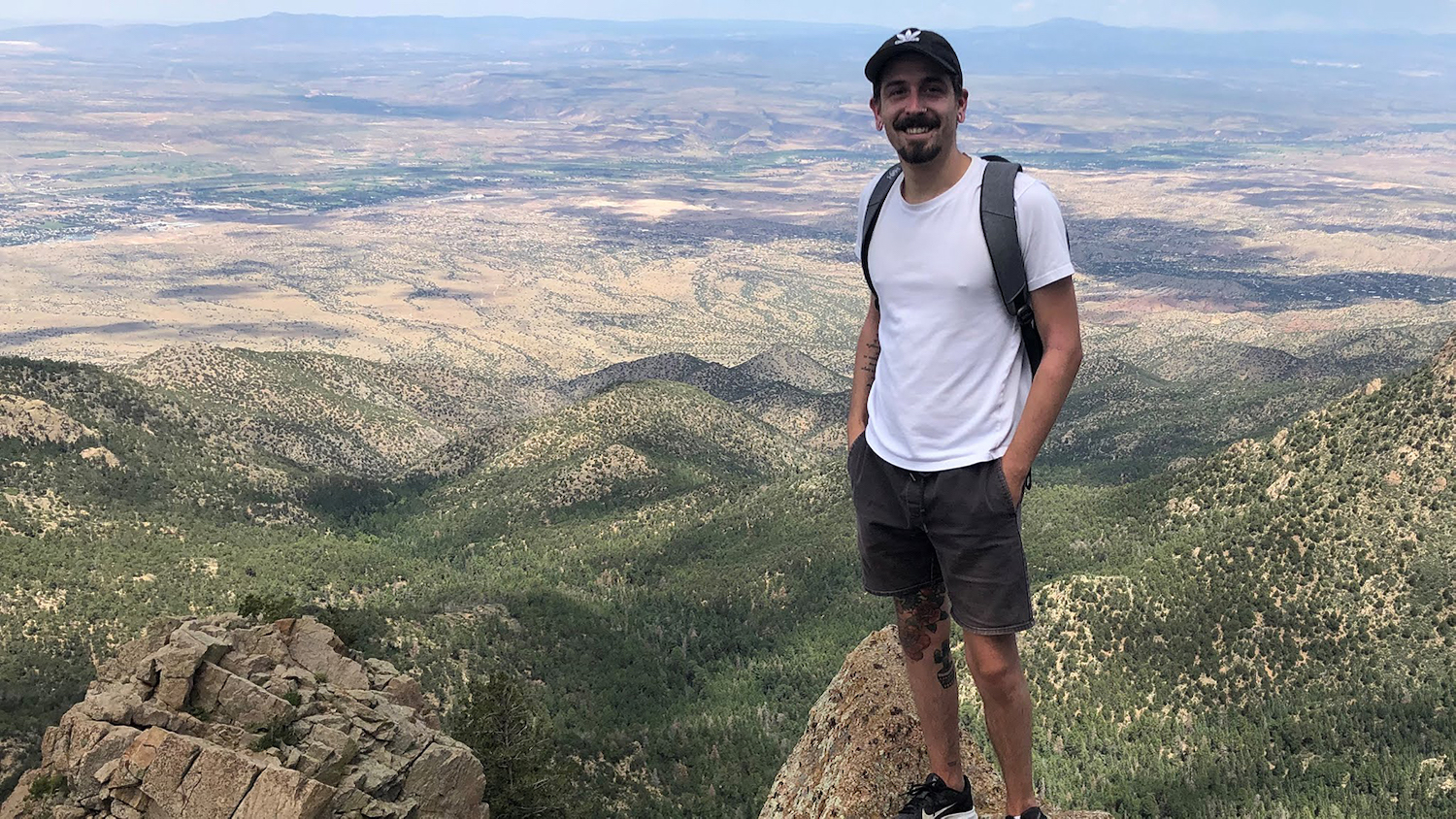 Dylan Brown is graduating with a graduate degree in Forest Biomaterials. He is a College of Natural Resources scholarship recipient. After Dylan graduates, he will be joining a Ph.D. program in the Chicago area, where he will work on developing sustainable technologies.
How has the College of Natural Resources impacted you and prepared you for your future?
The College of Natural Resources has given me a deep understanding of using biomass (specifically wood and plant-based materials) for the development of sustainable technologies. As someone who plans on working on next-generation biofuels and chemical synthesis using biological organisms, the College has provided a platform for me to understand both the biological processes and the fundamental material and chemical properties of biomass used in these fields. I feel like I will be able to enter this field with a deeper knowledge than peers who did not go through my program in the Department of Forest Biomaterials.
What kind of research or other hands-on/in-the-field learning did you participate in?
For my research project, I worked on optimizing the growth media conditions of a bacteria that can grow on a harsh industrial stream produced at pulp and paper mills. The bacteria is able to use the biomass components of this stream to produce higher-value products. The goal is that this type of technology will be used to innovate and enhance the pulp and paper industry.
What's your favorite memory or class from your time at the College of Natural Resources? Why?
My favorite memory from my time in the College of Natural Resources was my program's industry retreat. We were able to organize a three-day retreat where graduate students in the Department of Forest Biomaterials toured New Bern's International Paper Mill and the Hofmann Forest while enjoying some team-building exercises in eastern North Carolina. This brought our student body closer together and gave great insight into the paper industry.
What is unique about you or your work?
My path in the academic realm has definitely been an interesting one. I am a first-generation college student, and on top of that, I dropped out of high school, so navigating my way up to graduate school took some extra work. To other students in a similar position, regardless of your background, you can succeed in the academic circuit despite hardships that you have and will face. I'm very glad I stuck with it.
What motivated you to pursue your work?
I truly love biological processes. I think there is great value in understanding the life processes of the cell and harnessing them for technological advancement. I believe as we move towards more environmentally-friendly methods of energy generation and chemical production, it will become one of the leading technologies, and this motivates me to work in that field. My department offered me a project where I could work towards that goal. On top of that, art has been a big part of my life. I find that the creative processes for developing a project are similar to that of creating a piece of art. That extra connection really helps keep the motivation up.