Impact and Outreach
Survey: 50% of Parents Fear Their Kids Will Get Sick by Returning to Sports
NC State's College of Natural Resources recently partnered with the Aspen Institute and other universities across the country to understand how the coronavirus pandemic could impact youth sports.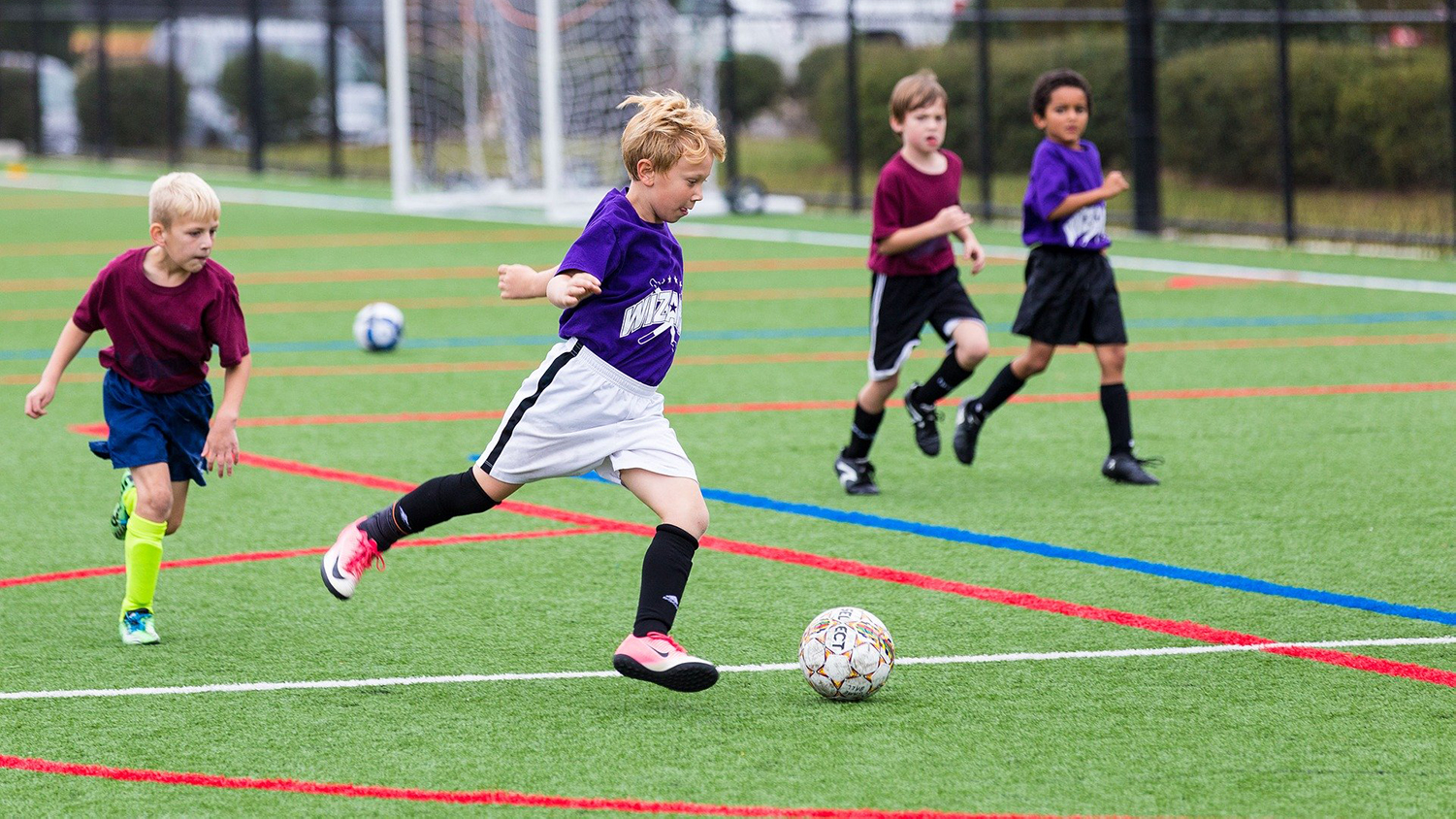 This press release was originally published by Jon Solomon, Editorial Director of the Sports & Society Program at The Aspen Institute.
While most parents of children who participate in organized sports look forward to a return to play, approximately half fear they or their child will get sick from such activity when restrictions are lifted due to the coronavirus pandemic, according to a new survey.
Some states and counties are beginning to lift those restrictions, and many sports organizers are mulling plans to bring kids back together in the coming weeks. They do so in the face of broad parent concerns about transmission of the virus in practices and games, especially among African-Americans, the racial population hardest hit by deaths and infections from COVID-19.
The survey by North Carolina State University, in partnership with the Aspen Institute's Project Play, Utah State University and George Mason University, shows that 59% of African American parents worry their child will get sick. They also are concerned about their own health as parents who attend events – 56% fear they will fall ill. Among all parents, 50% worry their child will get sick and 46% are concerned they will become ill.
Financial concerns are also a factor in the return to play to organized sports. The survey showed that 54% of sports parents' finances have been impacted negatively by the COVID-19 crisis. The U.S. unemployment rate jumped to 14.7% in April, the highest level since the Great Depression.
Only 58% of African American parents anticipate their child resuming any sports activities at the same or higher level as before once allowed, according to the survey. That's far less than parents who are white (73%), and also less than Hispanics (66%).
"This isn't surprising given the disproportionate impact of COVID-19 on African Americans," said Dr. Michael Kanters, a sport management professor at NC State University and the survey's lead investigator. "The results also suggest that as we plan to restart youth sport programs across the country, there should be a greater emphasis on sport opportunities that are more inclusive to all members of the community."
The survey of 1,050 adults, conducted in the first week of May as some states began to gradually reopen, is nationally representative of race/ethnicity, household income, geographic region and education level of youth sports parents. It sampled parents who self-identified as having a child between ages 8 to 18 who played organized sports in the past year. Seven out of 10 surveyed said their child had played organized sports at least three days a week prior to the shutdown.
Click here to read the full version of this press release.