Honors and Awards
Jashira Torres-Pabón Awarded Knauss Fellowship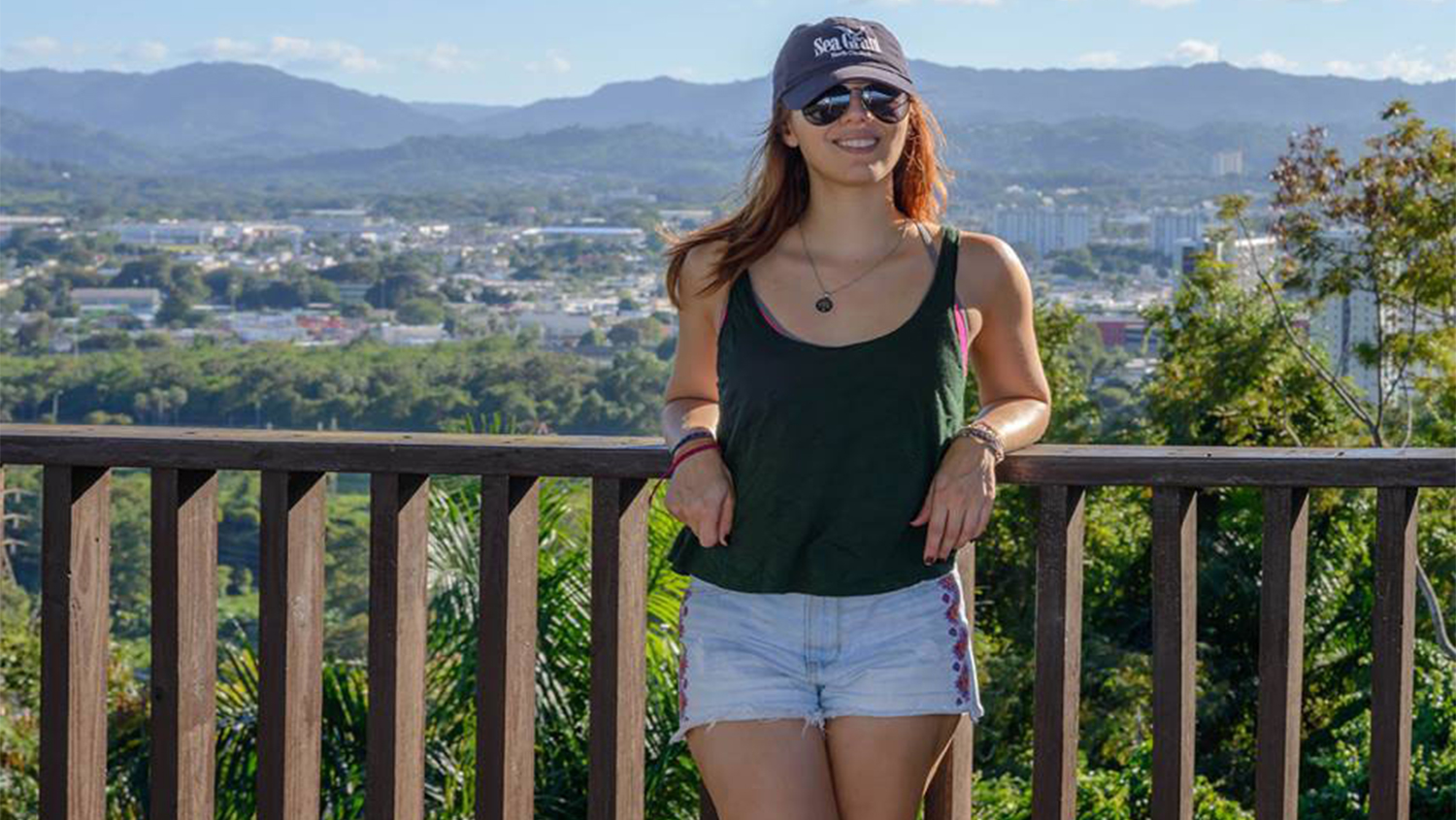 Jashira Torres-Pabón's story is one of sheer determination and resilience. A spring 2020 NC State University graduate, she rose above a struggling economy in her homeland of Puerto Rico. She came to NC State as a non-degree seeking student, where she had to prove herself to become a graduate student.
Torres-Pabón not only earned her master's degree in Natural Resources with a focus in Policy and Administration but early this July, she was awarded the John A. Knauss Marine Policy Fellowship. The fellowship is part of the National Oceanic and Atmospheric Association (NOAA) National Sea Grant program.
"It was literally a lesson for me," said Torres-Pabón about her journey. "I had to fight very hard to be noticed, be a good student, and overcome all my insecurities to finally complete my master's from the College of Natural Resources at NC State."
Last week, Torres-Pabón started working with North Carolina Sea Grant at NC State as an economics research assistant. In her position, Torres-Pabón will be analyzing fisheries issues from an economics and policy perspective. After her position ends in late December, she will be leaving for Washington D.C. to work under the Knauss Fellowship. The Knauss Fellowship program provides one-year paid fellowships to graduate students interested in ocean, coastal and Great Lakes resources and the policy decisions that affect those resources. Fellowship recipients are placed in either the executive or legislative branch.
Born and raised in Puerto Rico, Torres-Pabón earned her bachelor's degree in Biology from the University of Puerto Rico, Mayagüez, in 2015. While in college, she worked concurrently as a volunteer for Sea Grant Puerto Rico and as a kayak leader for the University of Puerto Rico, Mayagüez. It was through both positions that she discovered her passion. With Sea Grant, she had the opportunity to be involved in different initiatives, such as local fairs and symposiums, which showed her the importance of community outreach. As a kayak leader, she would take faculty and students through La Parguera, one of the bioluminescent bays in Puerto Rico.
"Being born and raised in Puerto Rico among all this beautiful biodiversity inspired my career path," Torres-Pabón said. "I was always interested in biology and conservation, and that is why I decided to pursue a degree in Biology."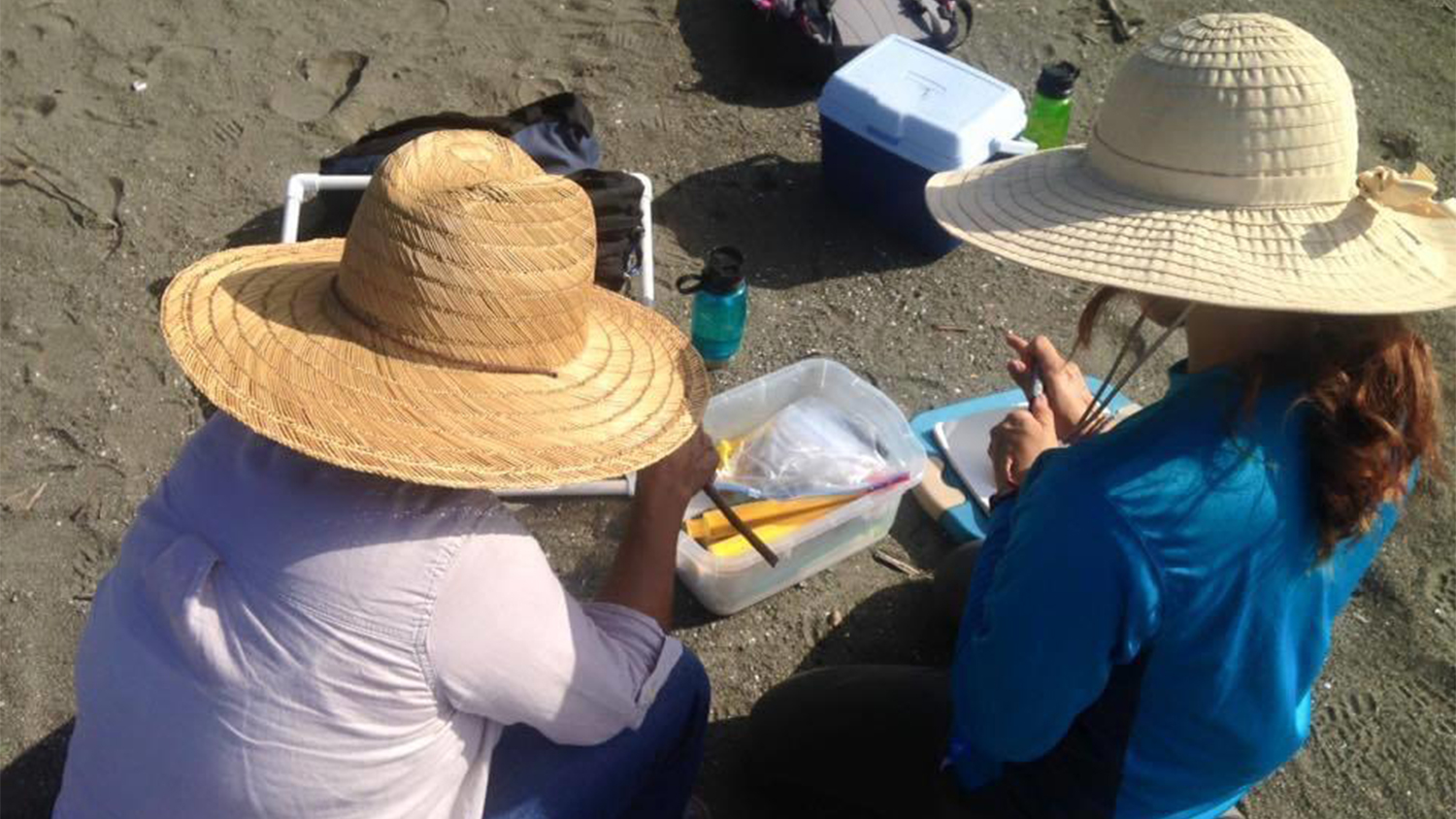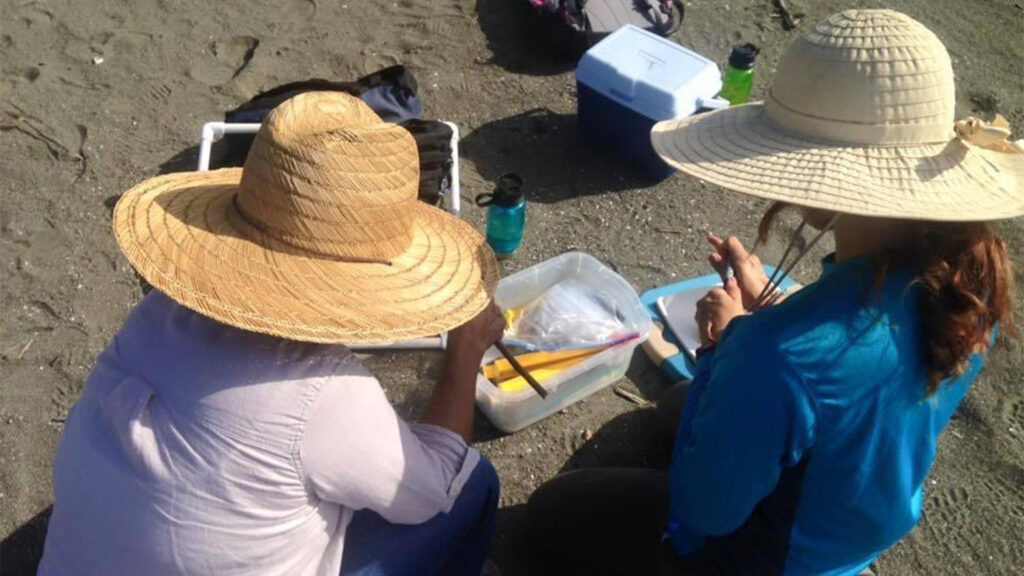 Rising above challenges
After graduation, Torres-Pabón found it challenging to find a job since the economy in Puerto Rico was unstable. She kept knocking on doors, looking for opportunities, but could not find any, so she decided to create her own way of living — selling fruit bowls made from locally-grown foods at the local farmers' market and the weekly "Art Walk." For a year, she was able to live off the revenue she received from the bowls.
In early 2016, she heard late one night that the University of Puerto Rico, Río Piedras campus was hosting a graduate fair. With only a resume in her hand, Torres-Pabón drove three hours to the graduate fair the following day.
"I thought it would be just like a regular graduate fair where there's a recruiter in a booth, you talk to them, exchange emails and that's it," she said. "But it was not like that; it was actually the opportunity of my life. I never thought it would be a conference room with faculty from Michigan State, the University of Puerto Rico and NC State."
When Torres-Pabón walked into that conference room, she interviewed for the William A. Demmer Scholars Program, which provides internships each year to about 25 students, who are placed in various agencies and groups that work with natural resources and conservation policymaking. In that room, she met Dr. Stacy Nelson, professor of Forestry and Environmental Resources at NC State, who would later become her advisor, and her soon-to-be mentor Mark Rey, a professor from Michigan State University.
Shortly after her interview, Torres-Pabón found out that she had been awarded the internship, where she took a course in Washington D.C. called "Elements of Federal Policy Development in the Natural Resources Arena." In that course, which was taught by Rey, students were placed with environmental organizations; Torres-Pabón was placed and worked with the American Sportfishing Association, where she first heard about the Red Snapper species, which would later become the topic of her master's thesis at NC State.
Fighting to prove herself at NC State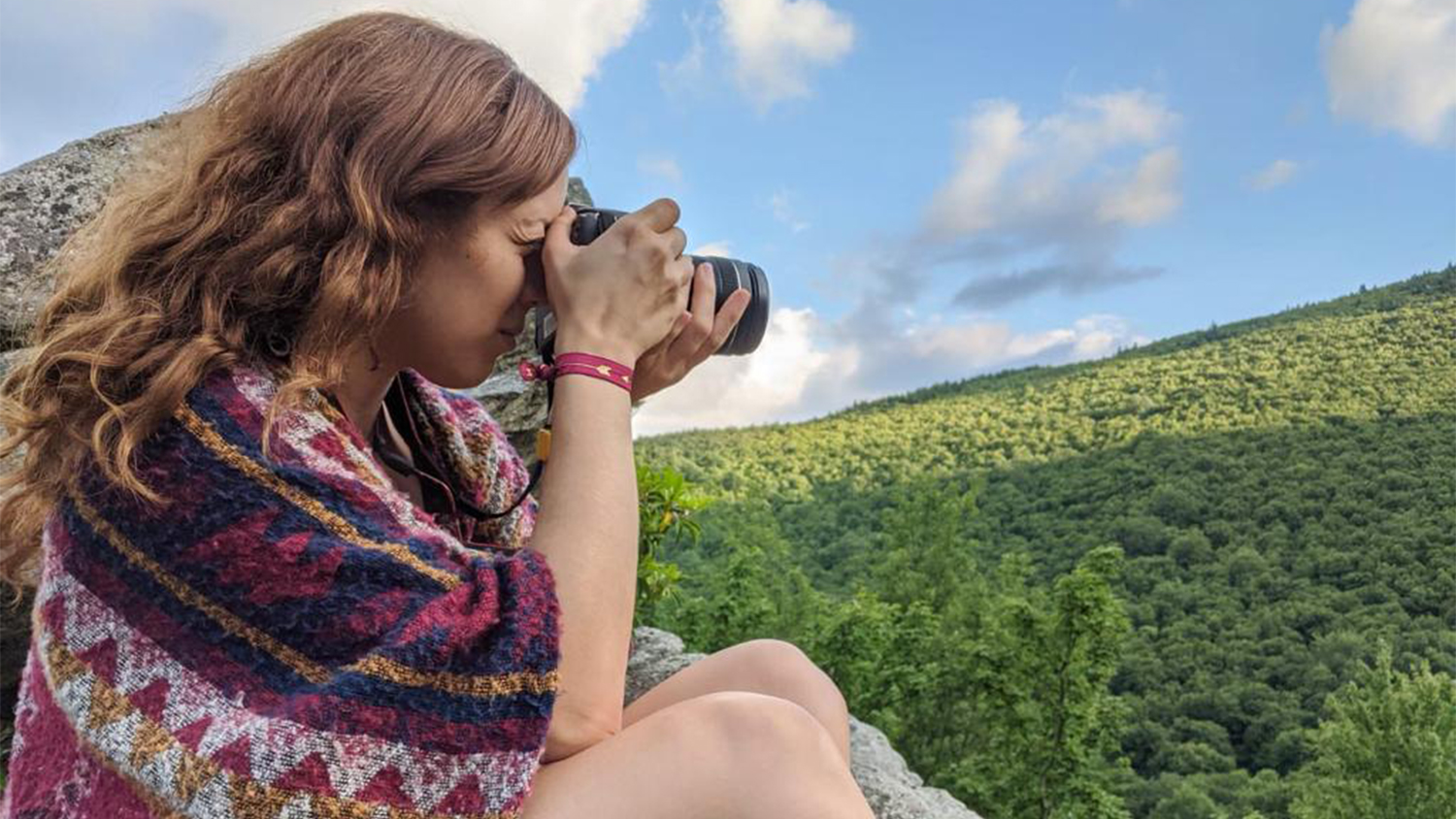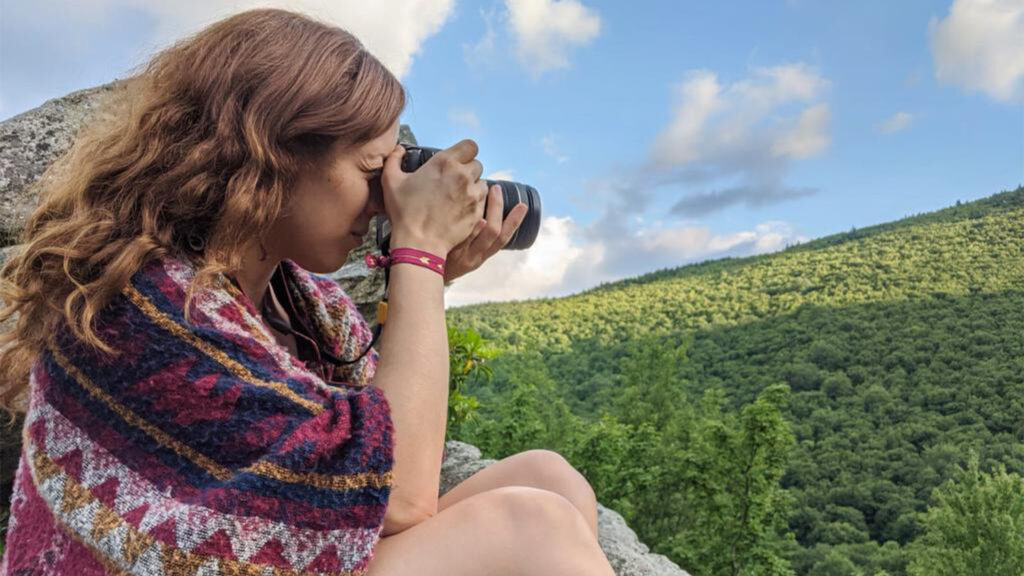 In August 2016, Torres-Pabón arrived at NC State, where she enrolled in a few courses to make up for challenges she had experienced during her undergraduate studies. Since she was missing requirements to become a full-fledged graduate student, she took those courses for a year as a non-degree seeking student. During that year, she worked with Nelson to become a graduate student. Thanks to the USDA Forest Service/University of Puerto Rico partnership program, Torres-Pabón's transition to becoming a graduate student was made possible. She was also awarded funding from the Boone and Crockett Club, the USDA Forest Service, and the Gulf and Caribbean Fisheries Institute.
"We owe so much not only to her committee, but several unsung heroes who invisibly moved mountains to make her program possible, even when we were told 'no' over and over again," Nelson said. "She is truly a testament to the difference we can make if we are willing to give someone a chance to be great."
After acceptance into the masters' program at NC State, Torres-Pabón went back to Washington D.C, to work with the National Fish and Wildlife Foundation for two consecutive summers. While in D.C., she worked on a gulf restoration project to gather data to improve fisheries' management.
I struggled a lot, and I want to tell my story and have people say, 'Hey, there are difficult times, but you always have to keep knocking on doors and work hard to overcome obstacles. Never give up!' – Jashira Torres-Pabón
Among many accomplishments during her time at NC State, Torres-Pabón was able to travel to Colombia in January 2019 for her first international symposium, where she made several long-lasting connections in her field. In November 2019, she had the opportunity to present at her second international symposium, the '72nd Gulf and Caribbean Fisheries Institute' in the Dominican Republic. While there, Torres-Pabón was awarded the Gulf and Caribbean Fisheries Institute's Ronald L. Schmied Scholarship, which is offered each year to a student interested in social, economic, biological, ecological or management perspectives on recreational fisheries.
During her final semester, Torres-Pabón worked hard on her thesis project and practically lived at Jordan Hall, one of five buildings on campus used by the College of Natural Resources. During this time, she applied for the Knauss Fellowship and experienced her most challenging semester, especially amid the COVID-19 pandemic. The committee members who formed the partnership program were incredibly supportive and helped Torres-Pabón through this difficult time. The committee consisted of Mark Rey, Stacy Nelson, Gary Blank, Zakiya Leggett, Christine Epps, Sarah Slover, Mark Hicks, Tom Gower, Ross Meentemeyer and Richard Venditti, along with Gerry Jackson and Monica Schwalbach with the USDA Forest Service Southern Research Station.
"One of my goals in life is to grow with the Sea Grant program," Torres-Pabón said. "I feel this is the path for me to grow and give back to others. I would like to go back to the island to work with underrepresented minorities and help people. I struggled a lot, and I want to tell my story and have people say, 'Hey, there are difficult times, but you always have to keep knocking on doors and work hard to overcome obstacles. Never give up!'"