Student Success
Graduation to Vocation: Finding Innovative Solutions to Engineering Problems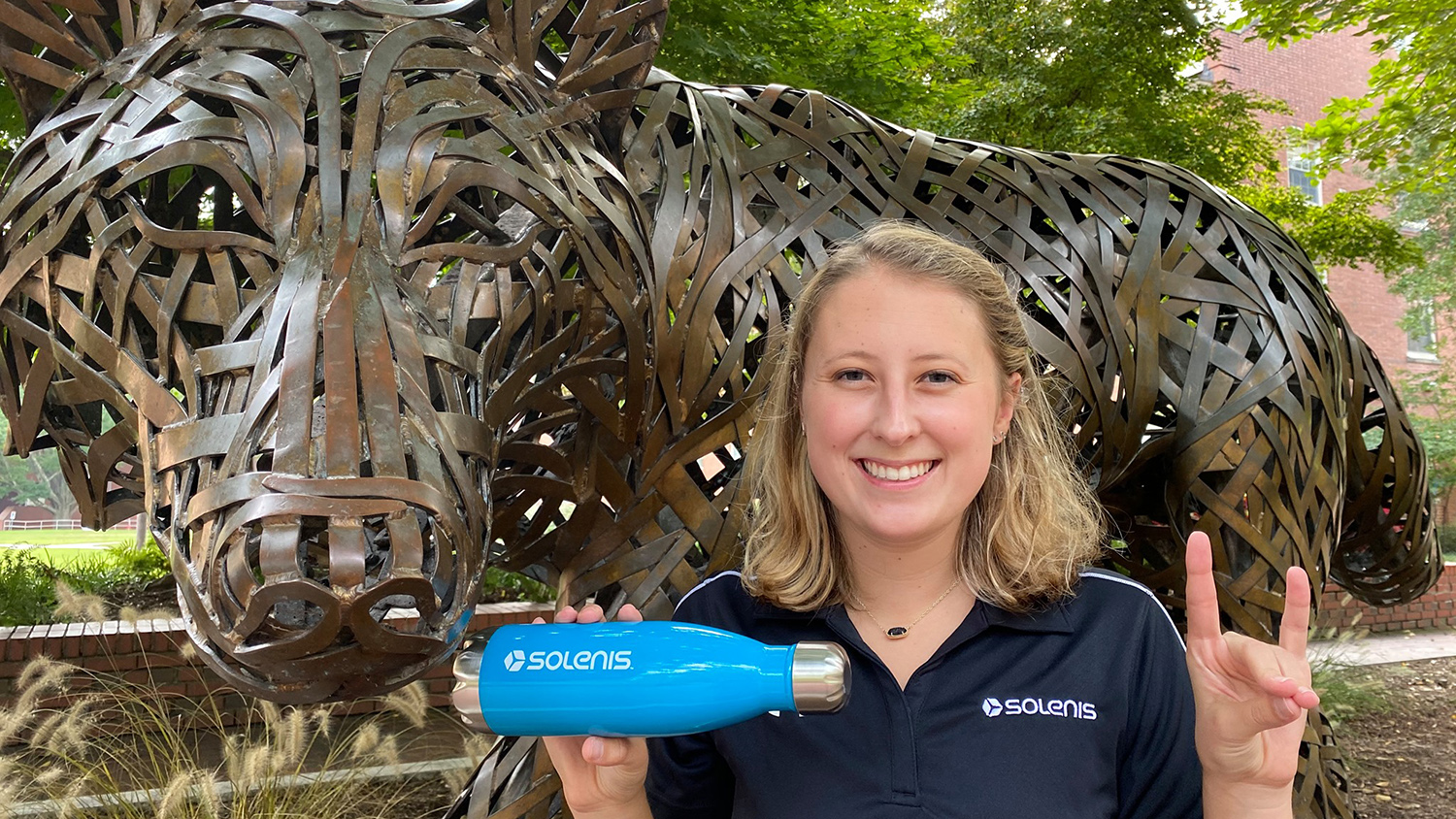 Claudia Patterson will graduate with a double degree in paper science and engineering and chemical engineering. She will soon move to Asheville to start a job in chemical sales with Solenis, a global industrial water treatment company.
Claudia is grateful for the support she's received from the Pulp and Paper Advisory Board. We recently spoke with Claudia about her experiences at the College of Natural Resources and her plans for the future.
How has the College of Natural Resources impacted you and prepared you for your future?
The College of Natural Resources has allowed me to have an incredible support system while in school. This support system motivated me to be able to try new things with the encouragement from the faculty and friends I met in the College of Natural Resources. I believe that this has given me the confidence to go out into the industry and succeed.
Tell us about a faculty member who influenced you.
Jennifer Piercy is the "mom" of the paper science and engineering department. She is always there to talk to for advice or just drop-in to chat. She inspired me to get more involved in the program and the recruitment process and continues to amaze me with all she does.
What's your favorite memory or class from your time at the College of Natural Resources?
I enjoyed Dr. [Hasan] Jameel's classes the most during my time with the College of Natural Resources. He was such an enthusiastic teacher that truly cared for his students and the subject. His courses used a lot of hands-on labs and real-life examples that really helped me grasp the information.
What is unique about you or your work?
During my time at NC State, I spent a lot of time working with Dance Marathon at NC State. Over my four years, I stood for 48 hours dancing and raising money for the Children's Miracle Network at Duke Children's Hospital. I have helped Dance Marathon at NC State raise over $270,000 total with a personal fundraising contribution of over $3,000 to go towards research, games, crafts and other support for the Children's Miracle Network. During my tenure as President of Dance Marathon at NC State, we raised our fundraising total 150% over the previous year.
What motivated you to pursue your work?
I was motivated to go into the chemical sales industry because, while I enjoy engineering, I also really enjoy interacting with people. Working in the sales industry will allow me to solve engineering problems for my customers using innovative solutions that allow them to save both time and money.