Honors and Awards
Two Professors Named Goodnight Early Career Innovators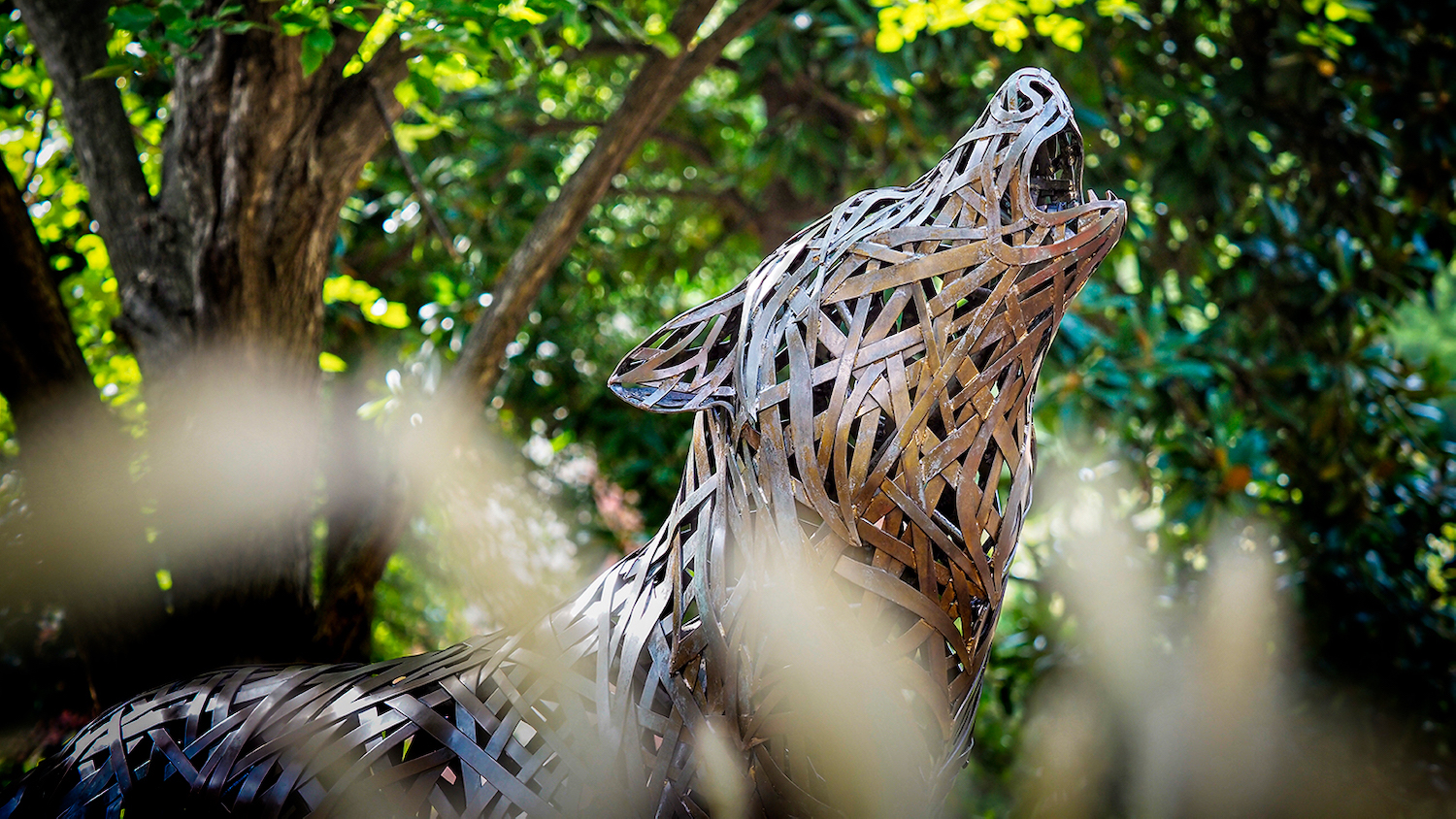 Two College of Natural Resources professors are among the 24 NC State faculty members selected for the university's inaugural class of Goodnight Early Career Innovators.
The selected faculty include Kathryn Stevenson, an assistant professor in the Department of Parks, Recreation and Tourism Management, and Jack Wang, an assistant professor in the Department of Forestry and Environmental Resources.
The Goodnight Early Career Innovators program supports tenure-track assistant professors whose scholarship "clearly and substantively contributes to innovation and advancement in STEM or STEM education." It is made possible by a generous gift from Jim and Ann Goodnight, longtime NC State supporters and alumni who co-chair the Think and Do the Extraordinary Campaign.
Faculty members were nominated by their colleges and selected by senior leaders in the Office of the Executive Vice Chancellor and Provost and the Office for Research and Innovation. They will receive $22,000 annually for three years to support their work.
"Faculty selected as Goodnight Innovators can use their award funds to support their scholarship in a variety of ways. That flexibility can be important as faculty are starting new lines of research. These individuals are already making a difference in their disciplines and we're glad that the Goodnights' gift can provide the resources to increase their impact even further," said Executive Vice Chancellor and Provost Warwick Arden.
Stevenson, who earned a Ph.D. in fisheries, wildlife and conservation biology at NC State in 2014, has served as lead and co-PI for more than 30 studies and has been awarded more than $1 million in external funding since being named an assistant professor in 2016. Her research focuses on the drivers of environmental and climate literacy among K-12 students. She also examines the relationship between children and nature, with the goal of improving access to outdoor opportunities for more children so that they can enjoy its mental and physical health benefits.
"I am really honored to receive this award," Stevenson said. "I am also grateful to the Goodnights and NC State for creating an opportunity to encourage and recognize early career scholars. The benefits I most value are the opportunity to get to know other scholars across the university, as well as invest in my research program to increase impact. Especially since many of the grant programs in my field are relatively small, this funding can really help."
Wang, who earned a Ph.D. in forestry and environmental resources at NC State in 2012 and was promoted to assistant professor in 2017, is the director of the Forest Biotechnology Group and a molecular geneticist whose research focuses on the integrative genomic and genetic analysis of plant metabolism for tree growth, development, and defense against biotic and abiotic stresses. His group has produced more than 10,000 genetically enhanced trees catalogued with improved features over ten years.
"Drs. Stevenson and Wang are deserving recipients who have established themselves as leaders in their respective areas of research and scholarship," said Myron Floyd, dean of the College of Natural Resources. "I am proud of their contributions and know they will continue to make a difference in their fields and society."