Research and Innovation
Ask an Expert: How Dangerous is Wildfire Smoke?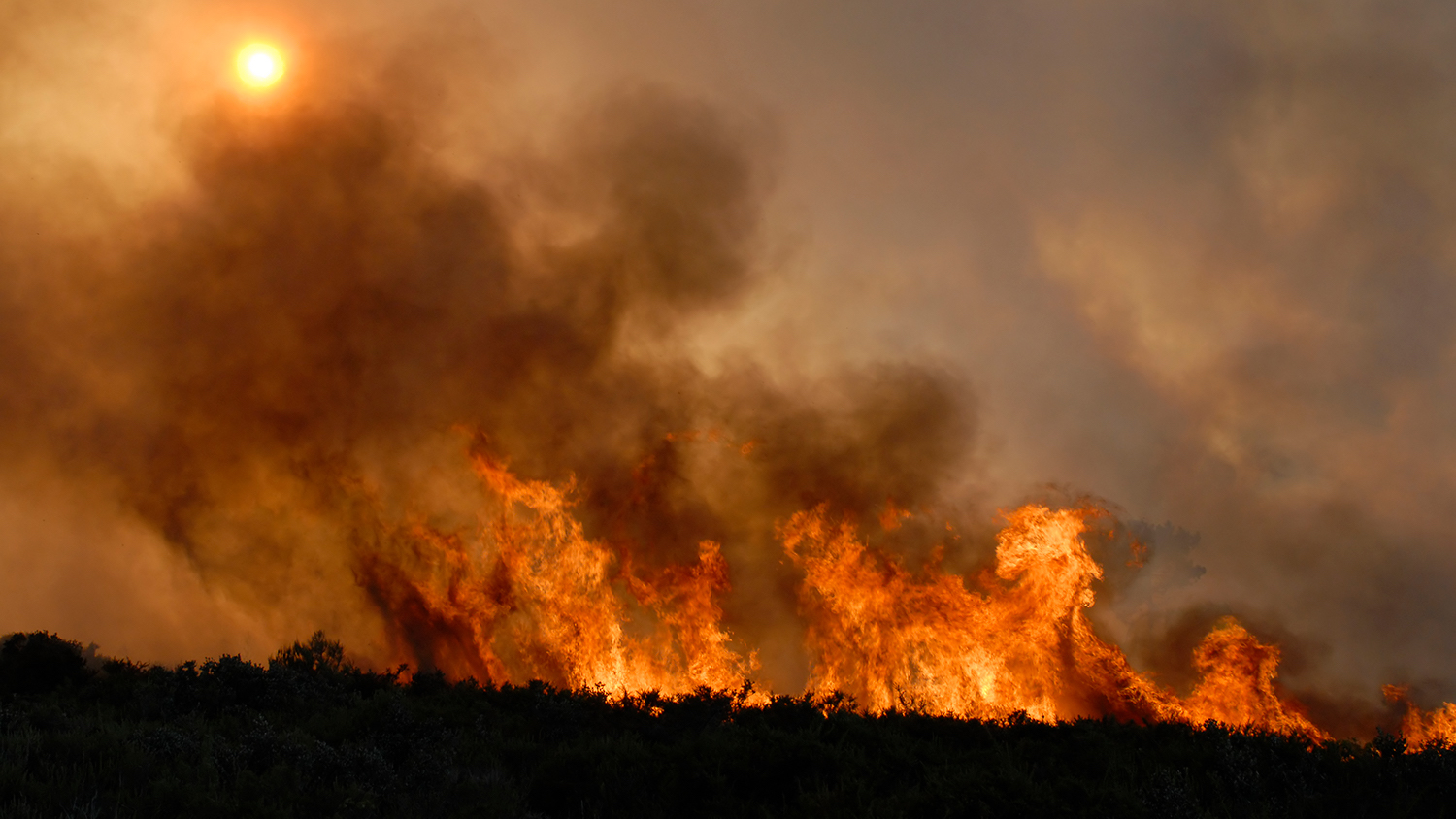 Smoke from wildfires in the western United States and Canada has blanketed much of the country in a thick haze, creating unhealthy air quality as far away as North Carolina.
As of Monday, air quality in the mountains and Piedmont region of North Carolina remained in the "moderate" range, meaning unusually sensitive people should consider limiting their time in the outdoors.
Experts say smoke from the wildfires could impact parts of North Carolina to a varying degree for several more weeks, depending on the weather.
We recently spoke with Jennifer Richmond-Bryant, an associate professor of the practice at NC State's College of Natural Resources, to learn more about how wildfire smoke impacts air quality and human health. Check out the Q&A below.
Why are wildfires from the West causing hazy skies across the country?
Wildfires generate large quantities of heat, and we know that heat rises. Such intense heat will actually climb into the upper troposphere. The Bootleg Fire in Oregon, covering hundreds of thousands of acres, is generating such large quantities of heat that it is changing local airflow patterns. At the same time, the Bootleg Fire is producing massive amounts of smoke. The rising heat of the wildfire plume takes with it the fine suspended particles and gases from the smoke. In the jet stream, the pollutants can travel thousands of miles. Fine particles can remain suspended over thousands of miles because they are so small that they do not quickly settle out. As a result, smoke from the Bootleg Fire has been observed across the country. In recent years, we have seen similar occurrences with other large-scale western fires.
How does wildfire smoke impact human health and who is at risk?
Exposure to fine particulate matter in smoke is known to cause cardiovascular disease, according to the Environmental Protection Agency, based on combined evidence from toxicology, epidemiology, and controlled human exposure studies. Short-term exposure to fine particulate matter is also known to cause increases in short-term non-accidental mortality. Fine particulate matter exposure has also been associated with respiratory health effects, neurological health effects, and cancer.
While everyone incurs some risk, sensitive groups including young children, older adults, and those with preexisting diseases such as asthma are known to experience disproportionate risk. Many studies also have found increased risk of experiencing more pronounced effects for a given exposure among communities of color and low income communities, and impacts on communities of color are not explained by income alone.
Do the health impacts of smoke vary based on proximity to a wildfire?
In general, smoke concentrations decrease with distance from the plume, as dispersion dilutes the smoke. For those on the East Coast, the fine particulate matter exposure levels are high enough to create increased risk for sensitive groups. In parts of the Northwest, levels have been high enough to pose a risk to all individuals regardless of health status.
How can people protect themselves from wildfire smoke?
The EPA developed the Air Quality Index (AQI) to communicate risks of health impacts from air pollution exposure using easy-to-understand color coding. The AQI is publicized on weather apps and the weather section of the news, as well as government-sponsored risk communication platforms such as AirNow.
Code Orange means that the air is unhealthy for sensitive groups (young children, older adults, those with asthma or other pre-existing diseases). Those individuals should stay indoors during such episodes. Code Red means that sensitive individuals may suffer more serious effects, and some who are not sensitive may be impacted. Outdoor exercise should be avoided.
Code Purple and Maroon indicate that the air quality is unhealthy for all groups. People should stay indoors as much as possible with windows and doors closed. The use of portable indoor air filters and high efficiency particulate air filters in home HVAC systems can help to maintain indoor air quality.
What are some solutions to preventing or mitigating the effects of wildfires?
In the short term, remedies such as indoor air filtration and behavior modification can help at an individual level. However, we are now seeing increased frequency and severity of wildfires due to drought conditions produced by climate change. Curtailing fossil fuel consumption is certainly needed, as are fire mitigation strategies such as prescribed burns and minimization of sources of fire that could ignite dry biomass. It may be too late for these measures to be impactful.
Realistically, we must now focus on adapting to a changing climate. Concurrent with wildfires, we have also seen massive flooding throughout Central Europe and two giant sinkholes form in New York City in the last few weeks. Eastern North Carolina has become increasingly vulnerable to flooding, as we have seen in recent years. Relocation from dangerous areas is not desirable, due to historical and community connections to land. Developing land use strategies to reduce climate change impacts and improving resilience is urgently needed.
For the Media: If you would like to speak with Jennifer Richmond-Bryant for a story, please contact Laura Oleniacz at ljolenia@ncsu.edu or Andrew Moore at apmoore2@ncsu.edu.