Alumni and Friends
Five Questions with National Park Service Guide Taylor Richardson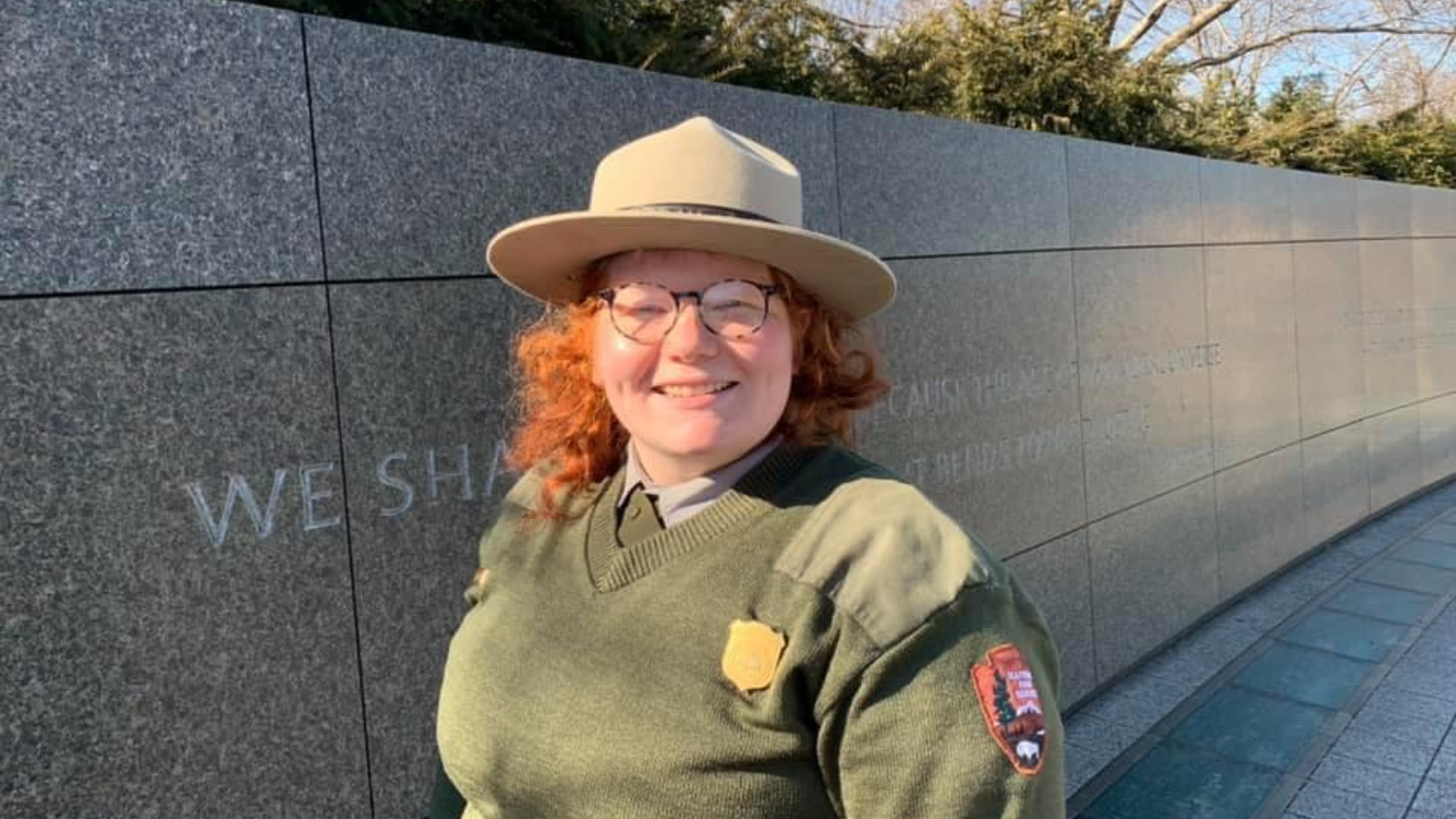 Taylor Richardson graduated with a degree in parks, recreation and tourism management with a concentration in parks and natural resource recreation in 2019. She now serves as a park guide for the National Park Service.
Currently, Richardson is stationed at the National Mall and Memorial Parks in Washington, D.C. She was previously a park ranger intern at Golden Gate National Recreation Area and Theodore Roosevelt National Park.
We recently spoke with Richardson to learn more about her career and her experiences at the College of Natural Resources. Check it out below.
What is a typical day in your job like?
Every day is different. Even more so with changes from COVID-19. A typical day can involve several different objectives. We typically have three main objectives: talking to visitors, roving, and interpretive programs. As I work at the Washington Monument, we greet visitors, provide them with a general understanding of the area and give them the opportunity to see D.C. from 500 feet.
What inspired you to study your major?
In high school, I worked at Kerr Lake State Recreational Area as a park attendant. I worked alongside great park rangers. After a couple of summers, I realized, "Wow, if these women can do this, so can I." As I began applying to colleges, I decided I wanted to study in hopes of becoming a park ranger. After applying and being accepted, I decided NC State had the best major for what I wanted to do in my career.
What impact are you making through your position?
As a park ranger, I provide our visitors with a space to experience a number of physical, mental, emotional and spiritual benefits on a daily basis. We provide a space for visitors to learn, recreate and collaborate across the United States.
How did the College of Natural Resources prepare you for your current position?
The College of Natural Resources provided so many opportunities for me to grow personally and professionally throughout my four years at NC State. The courses and professors were amazing and led me to many opportunities outside of the college. At NC State, I was able to start my North Carolina Environmental Education certification, volunteer at Harris Lake County Park, work seasonally at Jordan Lake State Recreational Area, and intern with the National Park Service. Additionally, I utilized the College of Natural Resources Enrichment Fund, through which I applied and was granted funds to support my Alternative Service Spring Break trip to Hoonah, Alaska.
What advice do you have for current College of Natural Resources students?
Take advantage of as many opportunities as you can. Push yourself outside your comfort zone. Try new things. Work, intern, volunteer, get certified, explore.