Research and Innovation
Faculty Feature: Meet Professor Lucian Lucia
Lucia, a professor in the Department of Forest Biomaterials at NC State, is working to minimize the impact of chemistry and its processes on people and the environment.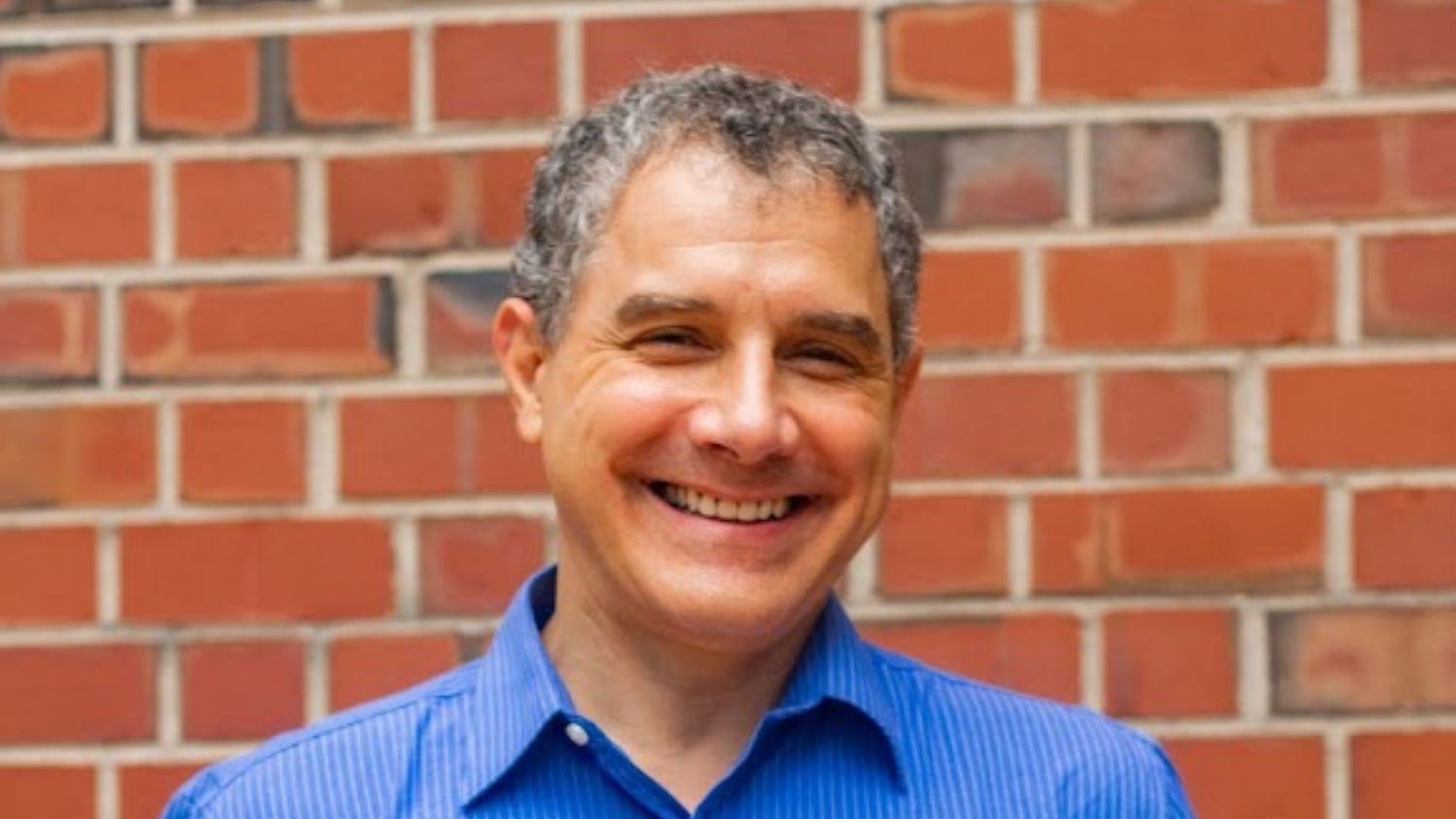 This article is part of a series highlighting our faculty's research expertise and their journeys to the NC State College of Natural Resources.
Lucian Lucia is a professor in the Department of Forest Biomaterials and the Department of Chemistry at NC State. He currently leads the The Laboratory of Soft Materials and Green Chemistry. He also serves as a faculty member in Fiber and Polymer Sciences and Environmental Sciences.
Lucia earned his Ph.D. in physical organic chemistry from the University of Florida, where he studied fundamental electron and energy transfer phenomena within organometallic frameworks for six years. From there, Lucia served as an assistant professor at a research institute at the Georgia Institute of Technology to advance his Ph.D. work by studying how wood polymers, mostly cellulose, respond to chemical processing.
"People are really these days re-inventing chemistry as the platform for changing a lot of the ways we do business, for understanding possible functionality of sustainable materials, new green composites, safer processes, and biomimetic engineering approaches," he said. "So the spectrum goes from very fundamental principles as I studied in my Ph.D. to applications that take advantage of how nature does chemistry — biomimetics. I found myself moving towards more applied green work for improving the footprint of chemistry."
Today, much of Lucia's work is centered around green chemistry, a disciplinary approach to doing science which attempts to minimize the impact of chemistry and its processes on people and the environment. Green chemistry is based on 12 principles, which Lucia utilizes to ensure his work is done in the safest way possible.
"We can change our teaching concepts to reflect this construct, change the way we run labs, and change the way we do research — it is a new paradigm in the consciousness of the chemistry enterprises," Lucia said.
When he arrived at NC State 16 years ago, green chemistry wasn't highly recognized. Lucia began studying it as a way to minimize the chemical expenditures and energy requirements of kraft pulping, a globally dominant process of converting wood into fibers.
Lucia's work was supported by a grant from the U.S. Department of Energy, which allowed the Department of Forest Biomaterials to update equipment infrastructure, provide training opportunities to many researchers, and build professional relationships around the world. The grant paved the way for international collaborations that strengthened his green chemistry research.
Working within the international community therefore evolved to be a common theme in Lucia's career. After coming to NC State, he became a Fulbright scholar in Brazil after he worked for many years with a number of Brazilian Universities where he pursued, among other work, drug delivery through polymeric assemblies, a promising nascent field in the biomedical community. This partnership led to further work for their use in living tissue engineering in addition to it being used to host guest molecules.
Aside from Brazil, Lucia is currently studying green materials with two universities in China for a host of advanced research projects. Lucia said these international connections allow for improved sharing of ideas to advance the cause of green chemistry: "We share ideas, and work on them collaboratively through the exchange of research personnel such as students and in this way we build a better tomorrow for the whole world."
More recently, Lucia has begun investigating how cellulose's building blocks orient themselves to produce colors. When light strikes a material, it can interact with it in unique ways changing the way it is perceived. This phenomenon is frequently seen in nature and Lucia is researching how it can be used for non-ink-based colors in consumer products.
"In a sense, it allows us to use green materials in a really neat, aesthetic way that reproduce the function of chemicals such as inks, dyes, and colorants and thus minimize their environmental impact from synthesis, processing, and disposal," he said.
Going forward, Lucia hopes to make green chemistry more common within the fields of science and engineering. "I'm working with my colleagues on changing the culture of chemistry and the chemical enterprises by targeting green chemistry principles in the teaching and research that we do," he said.
Lucia is currently working toward this goal at NC State by advocating for green chemistry certification through the Green Chemistry Commitment. He hopes doing so will help minimize waste, promote the use of safer chemicals and solvents, and emphasize safety and good stewardship of our environment.