Blog
Newly-Renovated Natural Resources Library Opens in Jordan Hall
Outfitted with some 1,900 books, individual and collaborative study spaces, and a cafe, the Natural Resources Library inside Jordan Hall on NC State's main campus is ready for the fall semester.
Students, faculty and staff from the College of Natural Resources — and the Department of Marine, Earth and Atmospheric Sciences — will have access to the newly-renovated space.
"By limiting the stacks to a consolidated area, we were able to create an open design, providing more seating and better lighting for collaboration and individual study," said Joshua Gira, director of information and instructional technology and operations at the NC State College of Natural Resources, who oversaw the renovation process for the library.
"I remember my first visit to the Hunt Library and the energy and excitement that the space inspired and I think we did something similar in Jordan, just on a smaller scale. I expect it will assist with recruiting future students, faculty, and staff while inspiring our students, faculty, and staff to be proud of their college," Gira added.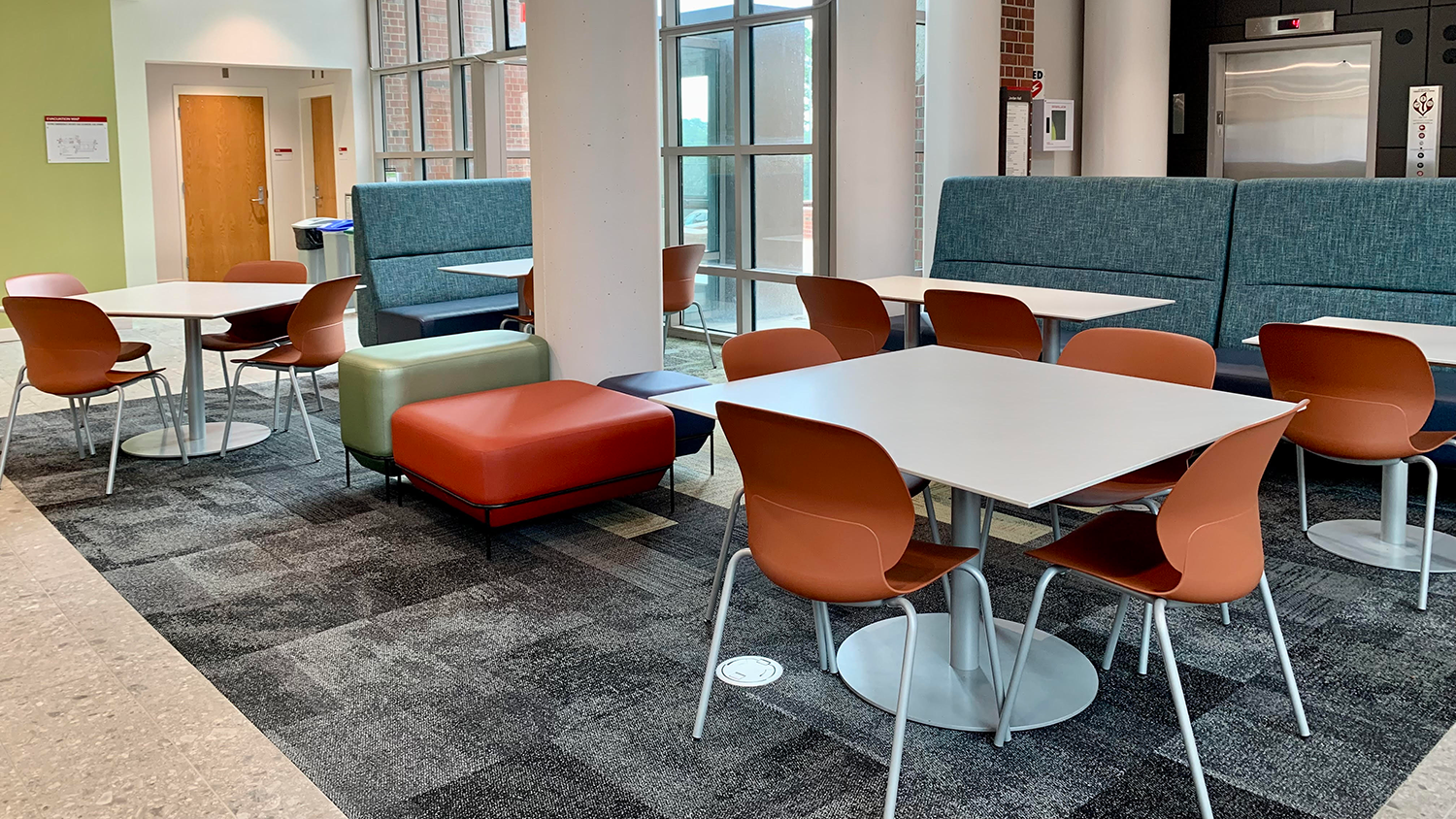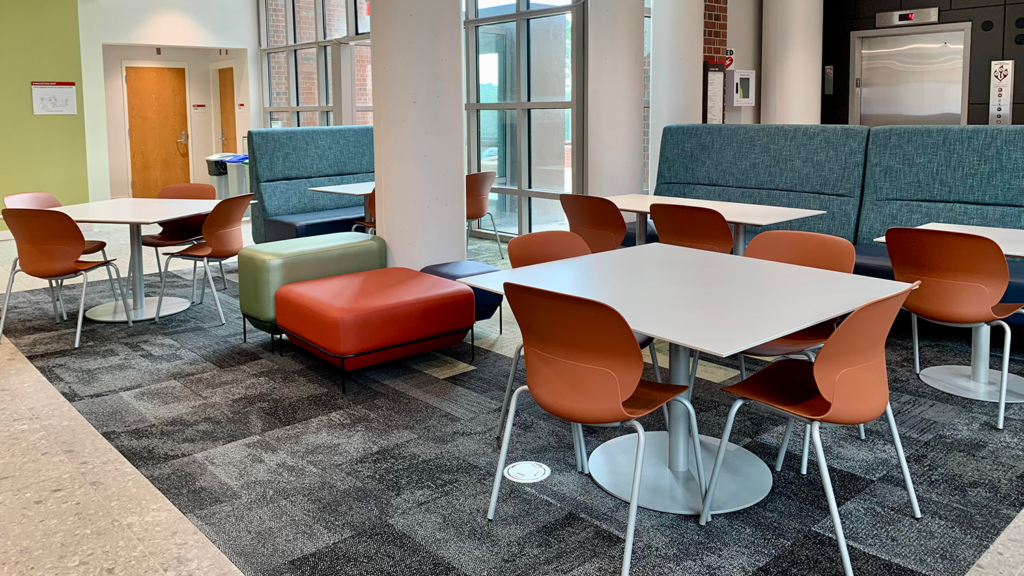 In addition to several different seating options for study, the library will soon be home to the Elements Café, slated to open on Monday, August 15. The café will offer Caribou Coffee and grab-and-go food choices in what has been an underserved area of NC State's campus.
The café's name was chosen as a way to capture the spirit of the college and the Department of Marine, Earth and Atmospheric Sciences. "I hope it will also draw students and visitors outside of CNR and MEAS, further enhancing the perception others might have of us," Gira said. "Many great ideas will be born out of conversation and caffeine in the vibrant atmosphere that we've created."
The Natural Resources Library's print collection includes materials on forestry, natural resources, environmental sciences, sport management, parks and recreation, tourism, paper science and engineering, wood products, biomaterials and bioenergy, and marine, earth, and atmospheric sciences.
The library also boasts free Wi-Fi, technology lending, a Bookeye book scanner, printers, computers and an "Ask Us" help desk. A palette of colors and materials, inspired by nature, including soft greens, reflects the library's natural resources theme.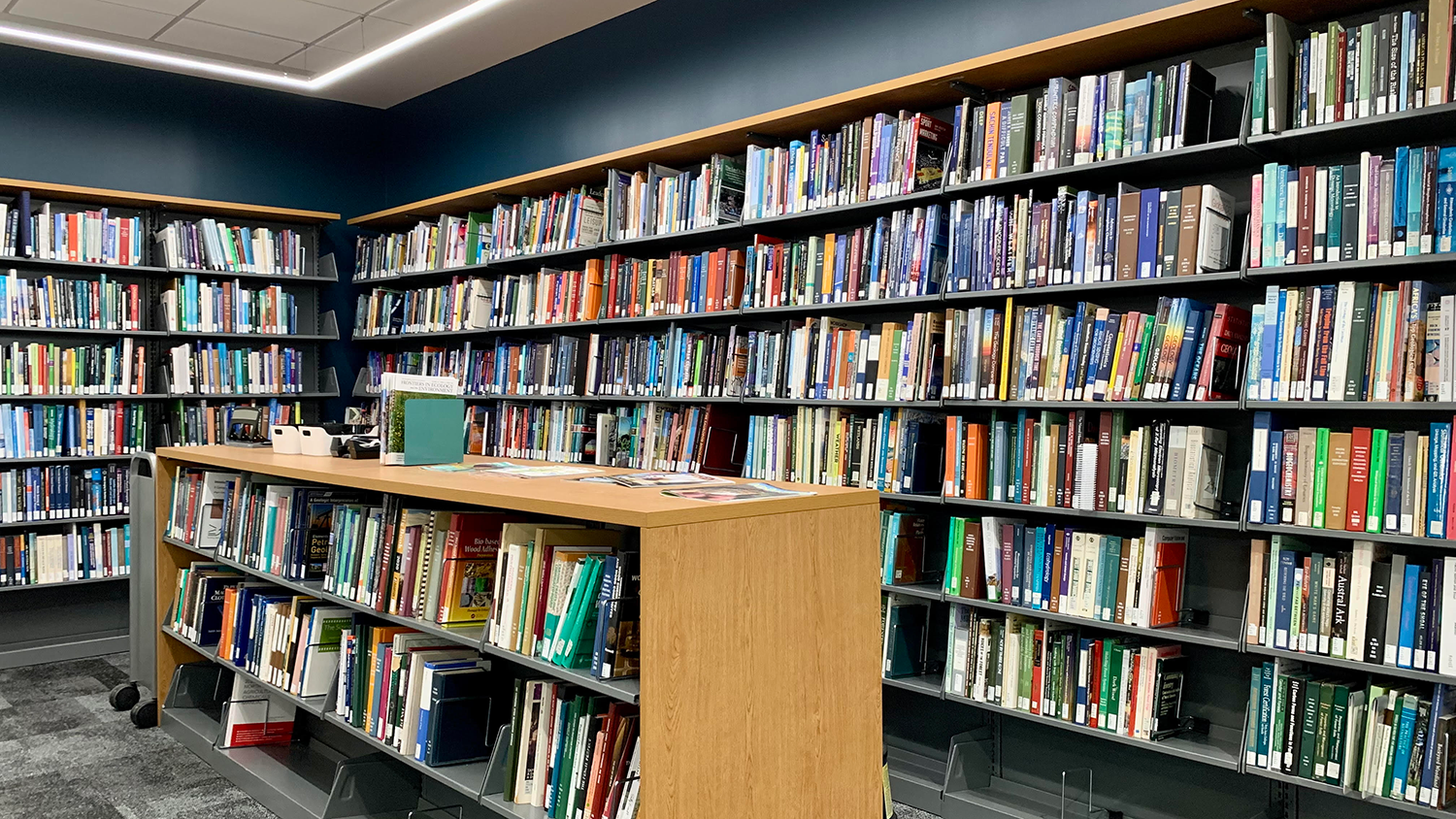 Architectural designs and planning meetings for the library's renovation began in October 2019 and construction began in January 2021. Former Dean Mary Watzin was instrumental in securing funding for the space, and funds for the renovation came from the Provost's Office. Future additions to the library include three study rooms that will be upgraded as funding becomes available.
Through Sunday, Aug. 21, the library will be open Mondays through Thursdays 7:30 a.m. to 9 p.m., Fridays 7:30 a.m. to 5 p.m. and Saturdays and Sundays 1 to 5 p.m. For the fall semester, the library's operating hours will be Mondays through Thursdays 7:30 a.m. to 10 p.m., Fridays 7:30 a.m. to 6 p.m., Saturdays 1 to 7 p.m. and Sundays 1 to 10 p.m. Exceptions to these hours and information on technology lending can be found on the library's website.