Alumni and Friends
Brown Family Scholarship Endowment to Support Paper Science Students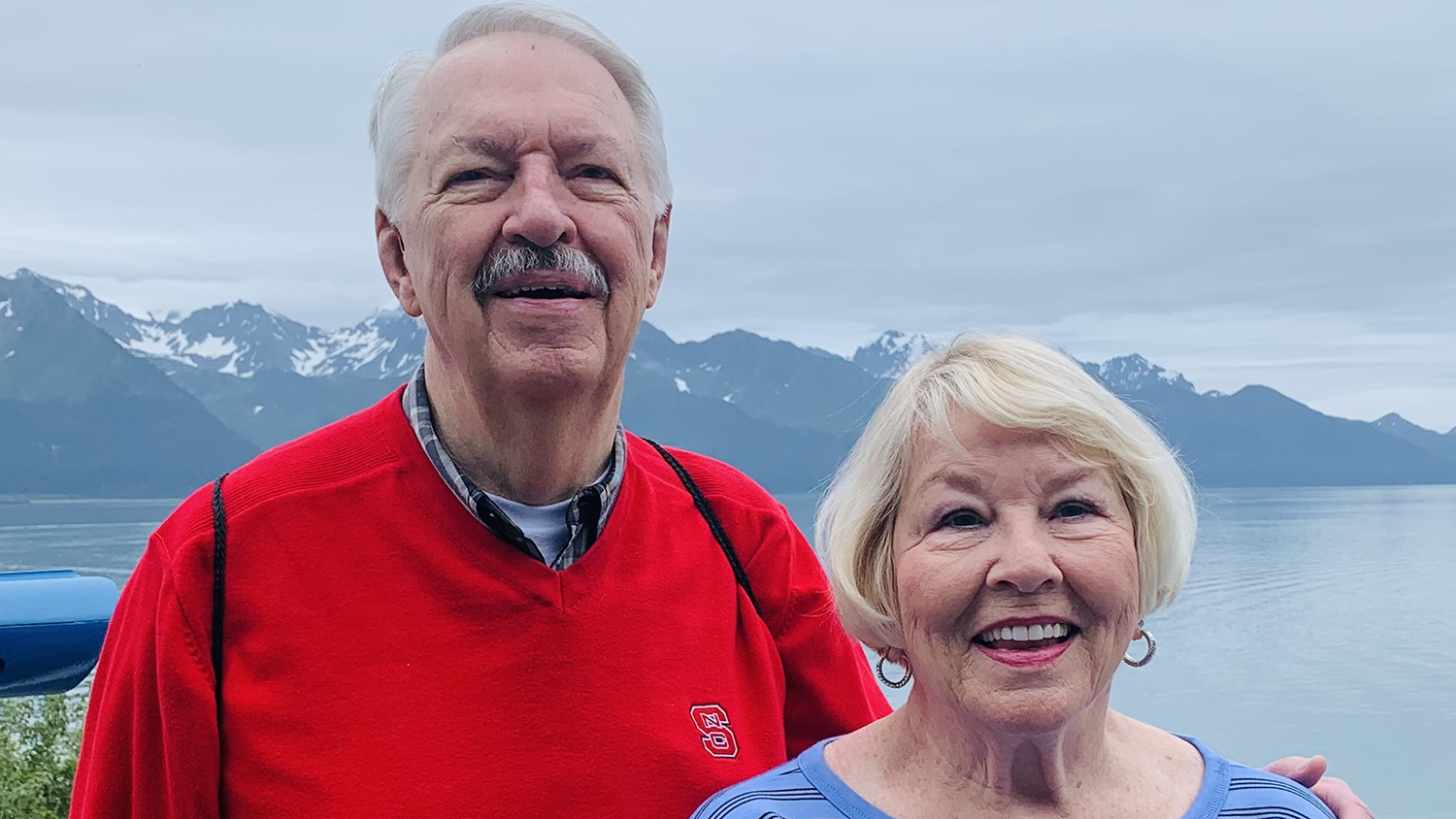 For Jay and Carole Brown, a lifetime of hard work has given them the ultimate gift: the chance to give back to the university that made it all possible.
The Charles "Jay" and Carole Brown Family Scholarship Endowment will provide merit-based scholarships for students pursuing an undergraduate degree in paper science and engineering at NC State's College of Natural Resources.
Jay said the scholarship is meant to attract top students, especially those in financial need, and help with some of the costs that come with pursuing a degree – and their dreams.
The endowment is the latest milepost in a journey that began in 1957 when Jay enrolled in NC State's Pulp and Paper Science and Technology program. He graduated with a bachelor of science degree in 1961, and went on to enjoy a successful 30-year career in the paper industry.
Armed with industry knowledge and a network of contacts, Brown joined a placement firm, becoming a partner after three years. For 15 years, he leveraged his industry connections to help place professionals in leading paper and supplier companies.
The Browns have seen two sons graduate from NC State; one also earned a master's degree. They also cheered at the graduation of one grandson and hope to see at least one more grandchild attend NC State in a few years.
They are grateful for the education that helped create the life they love. But they want more: they want to be a part of the future for students heading into the industry they love.
"Our hope is that this will help somebody who might not be able to afford to be at school, to afford books or things they need. There's a pretty large percentage of college students who struggle with just being able to survive financially," Jay said. "So, we hope our contribution will help students in paper science and engineering handle some of the costs."
While Carole did not graduate from NC State, she is a staunch supporter. She said, "When I have gone back to visit campus and go on tours … well, I am just blown away. The opportunities they give to students are just overwhelming to me. They encourage students and help them use their initiative and creativity to succeed. I just think this is a very caring university."
Jay applauds the "entrepreneurial initiative" he feels all over campus. He spent the latter part of his career furthering the sort of spirit in his personnel work, and enjoys the occasional opportunity on campus to talk to students about the future. He and fellow members of the alumni association taught a course introducing seniors to "Practical Applications and Opportunities in the Industry."
"It's not just about making paper," Jay said. "The students seem to enjoy hearing about things beyond basic manufacturing, such as marketing, project management, customer needs and job fulfillment."
Jay is deeply invested in alumni work. He credits his own professors, like R.G. Hitchings and H.D. "Doc" Cook, for their influence in his young life. He gives back because they gave so much to him.
"They took such a sincere interest in us as students," Jay said. "When we had questions, they had time for us and they would explain and help with either personal or technological problems. They were always there for us."