Alumni and Friends
5 Questions with Prescriptive Data Account Manager Kamila Edwards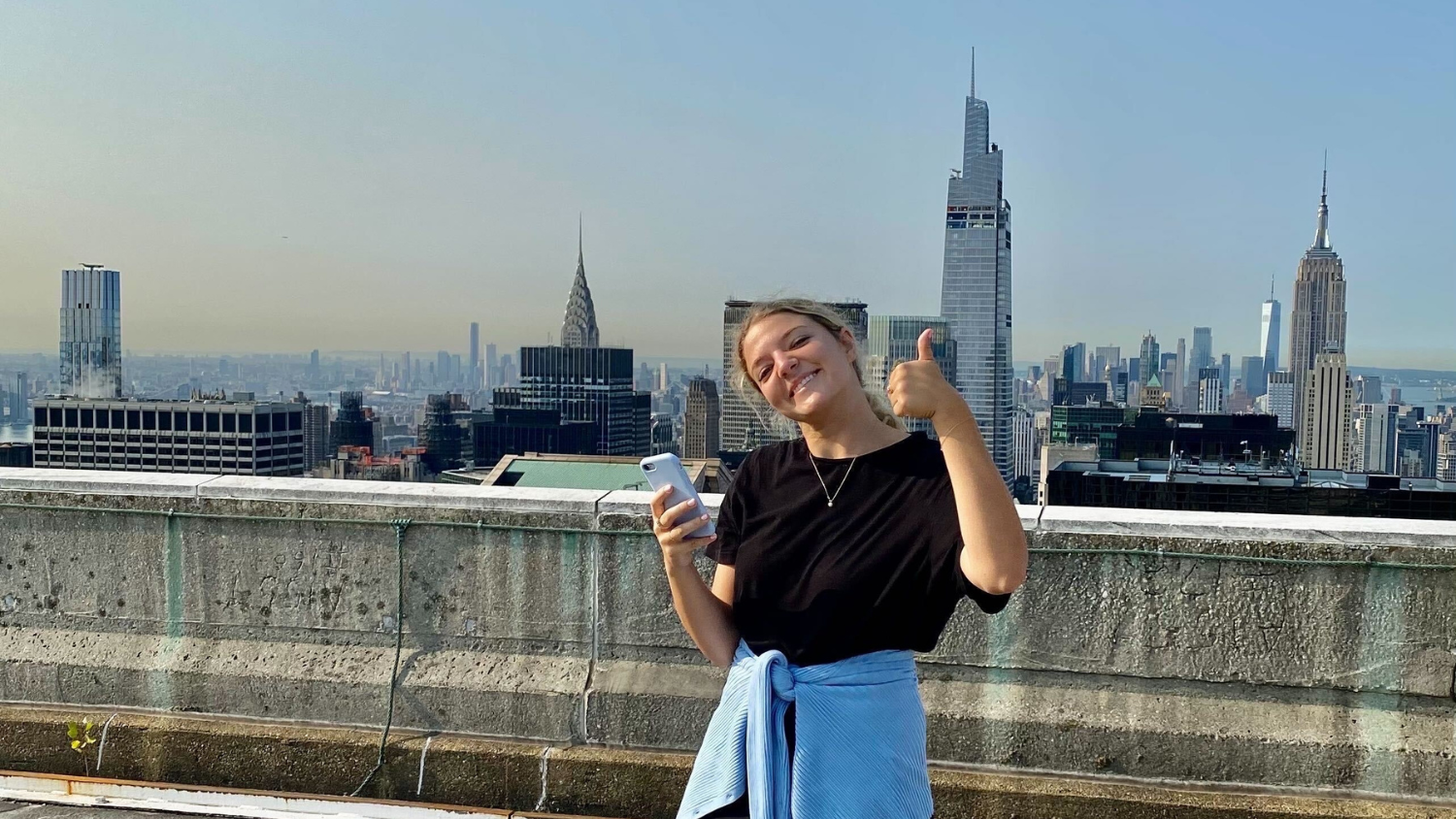 Kamila Edwards graduated in 2018 with a degree in sustainable materials and technology and a concentration in mathematics. She now works as an account manager for Prescriptive Data, a New York City-based technology company focused on creating more energy efficient commercial and residential buildings.
Founded in 2015, Prescriptive Data is the developer of Nantum OS, an analytical software tool that uses artificial intelligence and historical energy data to optimize buildings' operational performances while saving energy, reducing carbon emissions, and lowering costs without sacrificing occupant health or comfort.
We recently spoke with Edwards to learn more about her position and passion for sustainability and how the College of Natural Resources prepared her for her career. Check out the Q&A below.
What is a typical day in your job like?
I feel very blessed that my job involves a very wide range of responsibilities and tasks. My primary responsibility is ensuring the success of our customers using our software product, Nantum. A day could start by having a meeting with an existing customer, looking at their building data in a time-series format to spot anomalies and improve efficiency. My next task could be programming IoT [Internet of Things] sensors and gateways for deployment and integration into our platform. Afterward, and before lunch, there may be a data outage for an existing customer that may need troubleshooting and investigation.
The end of my day could consist of putting together upsell proposals for existing customers to increase Nantum's offerings and value and then working with our project managers on staging sequences for a building's automated demand response or demand management.
What inspired you to study your major?
Sustainability is necessary to the future globally. So of course, it felt like a smart industry to bet on. Additionally, I have always felt very compelled by nature's beauty and want to work to protect the magic that is planet Earth. Lastly, the College of Natural Resources, and specifically the Department of Forest Biomaterials, have very familial atmospheres — which I didn't find at other colleges.
What impact are you making through your position?
First and foremost, I am helping our customers save energy through our product, Nantum, which in turn reduces greenhouse gas emissions and lowers costs for our commercial buildings. The bread and butter of our product and company is the implementation of energy conservation measures (ECMs), so the impact we see and realize is pretty immediate and apparent, which has been really nice. We also work on other utility conservation, such as water conservation to decrease a building's consumption profile.
How did the college prepare you for your current position?
I think the College of Natural Resources really teaches students how to be resourceful, persevere through challenges and think very analytically. I think it's because of my degree that I feel very comfortable in technical subjects and intricate analysis. My sustainable materials and technology degree really made an impact in my ability to learn and process information, and working in Hodges Lab as an undergraduate researcher provided me with the analytical and accuracy skills necessary in order to succeed within a young sustainability tech startup.
What advice do you have for current students?
Take advantage of all that the College of Natural Resources has to offer. Work on campus, visit guest speakers and go to career fairs and speaking engagements. My second biggest piece of advice is that if something you need or want isn't readily available, with hard work, you can usually create it.