Impact and Outreach
Women in Sport Leadership Summit Empowers Female Athletes and Students
Empowering females is an important part of ensuring equality in sports. This past spring, the Women in Sport Leadership Summit, also known as WISL, served as a safe, nurturing space to fulfill this mission with current female student-athletes and parks, recreation and tourism majors.
The inaugural event was a joint effort between the NC State College of Natural Resources' Department of Parks, Recreation and Tourism Management and the Office of Diversity and Inclusion; NC State Athletics; and Wolfpack Women. This year's theme was "Impowered," with a focus on advocacy, confidence and resilience. Attendees were able to learn from professionals in the industry and hear their stories and perspectives as women in the professional world.
"It is important to identify the common hurdles that women can experience as they enter their careers in sport, either as an athlete, employee or future supervisor/mentor, and learn how to address these with confidence and resilience," said Kimberly A. Bush, associate department head of the Department of Parks, Recreation and Tourism Management.
WISL served as an important resource to develop, connect and advance female professionals who will be entering the sport industry. This year's keynote speaker, Michelle Snow, a retired WNBA Hall of Fame athlete and Nike product managers, along with various breakout session speakers, provided tools and support to help these students be successful in both their professional and personal lives, in the classroom and on the field.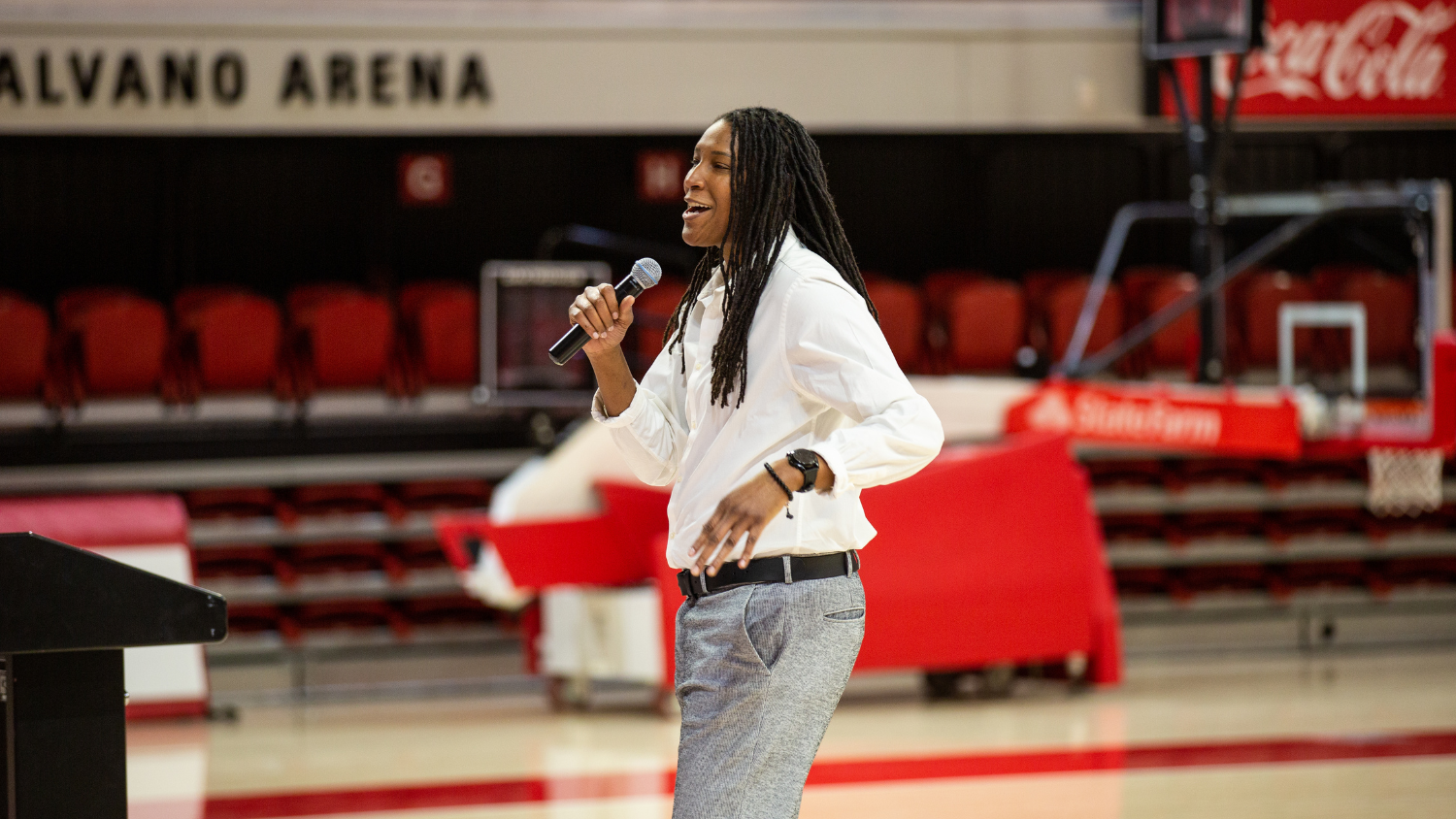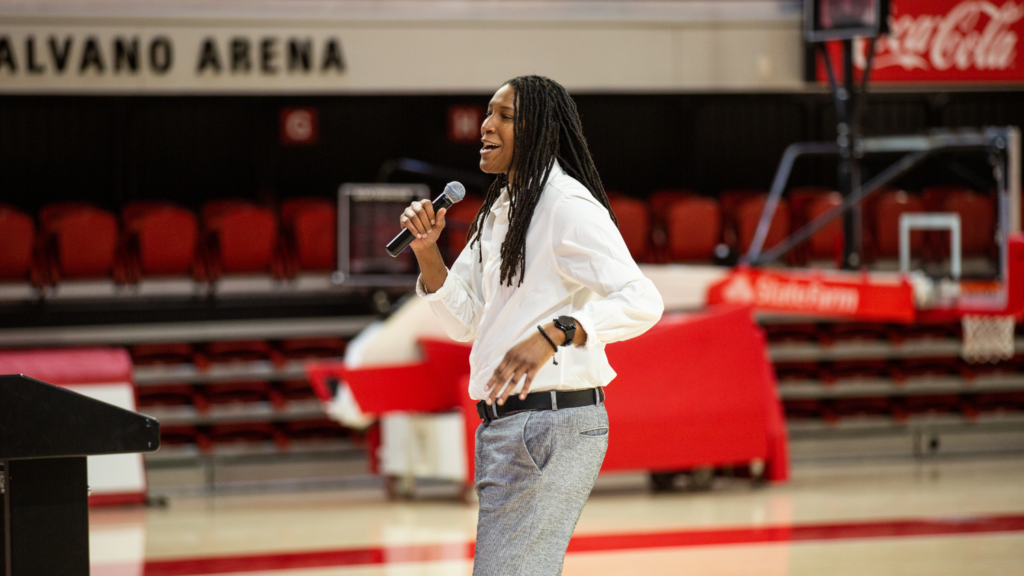 Breakout sessions included talks on self-advocacy, planning for the next level of success, healthy coping mechanisms and contemporary issues for women in sport. The speakers included Snow; Sonya Reddick Shaw, CEO and founder of S.R. Shaw Enterprises; Kaila'Shea Menendez, deputy director at Durham Sports Commission; and life coach Sarah Harper Huntington.
The inaugural WISL was positively received, with more than 100 students registering for the event. "Our students (and alumnae) are so driven and visionary and worked diligently. They saw a need, dreamed up an event and worked collaboratively to implement a unique experience for each other," Bush said. "As an educator and former coach at the college, high school and youth levels, seeing students and alumnae work together to co-create an event that they were self-motivated to design is a very satisfying moment in my career. I am very proud of all who worked to implement the event, thankful to our facilitators, and exhilarated to see the interest, passion and dedication of those who attended."
WISL was developed by a small group of undergraduate students and three sport management alumnae: Ashley Correa and Virginia Blake of NC State Athletics and Sarah Grubich. An undergraduate sport management major, Diana Marcheschi served as the student engagement leader for the design and implementation of the event. In addition to Marcheschi, other undergraduate student leaders included: Paige Neiman, Amber Langley, Sydney Jones, Tylene Powell, Gabby Mueller, Lulu Black, Allison Quinn, Lyndsey O'Marra and Emily Pennington.
The group of students wanted to create an opportunity for themselves and their peers after learning about data in the sport industry related to the hiring and promotion of females and the common barriers that females tend to experience while participating or working in the field. The development of the summit was initially started as part of a project of their choosing for PRT 295: Special Topics in Parks, Recreation, and Tourism Management: Grooming vs. Development (Coaching at the Crossroads).
"Our hope is to continue to stay true to the original mission of the inaugural event, yet bridge other departments and organizations on and off campus to create an event that can potentially impact more people," Bush said. "This platform can bring together groups from other colleges on campus, as well as colleges and universities throughout North Carolina, and also has the potential to lead to the development of a formal mentoring program in the local community for teens. When you bring different people together the possibilities of impact and change are countless."