5 Unique Paths in the Golf Management Industry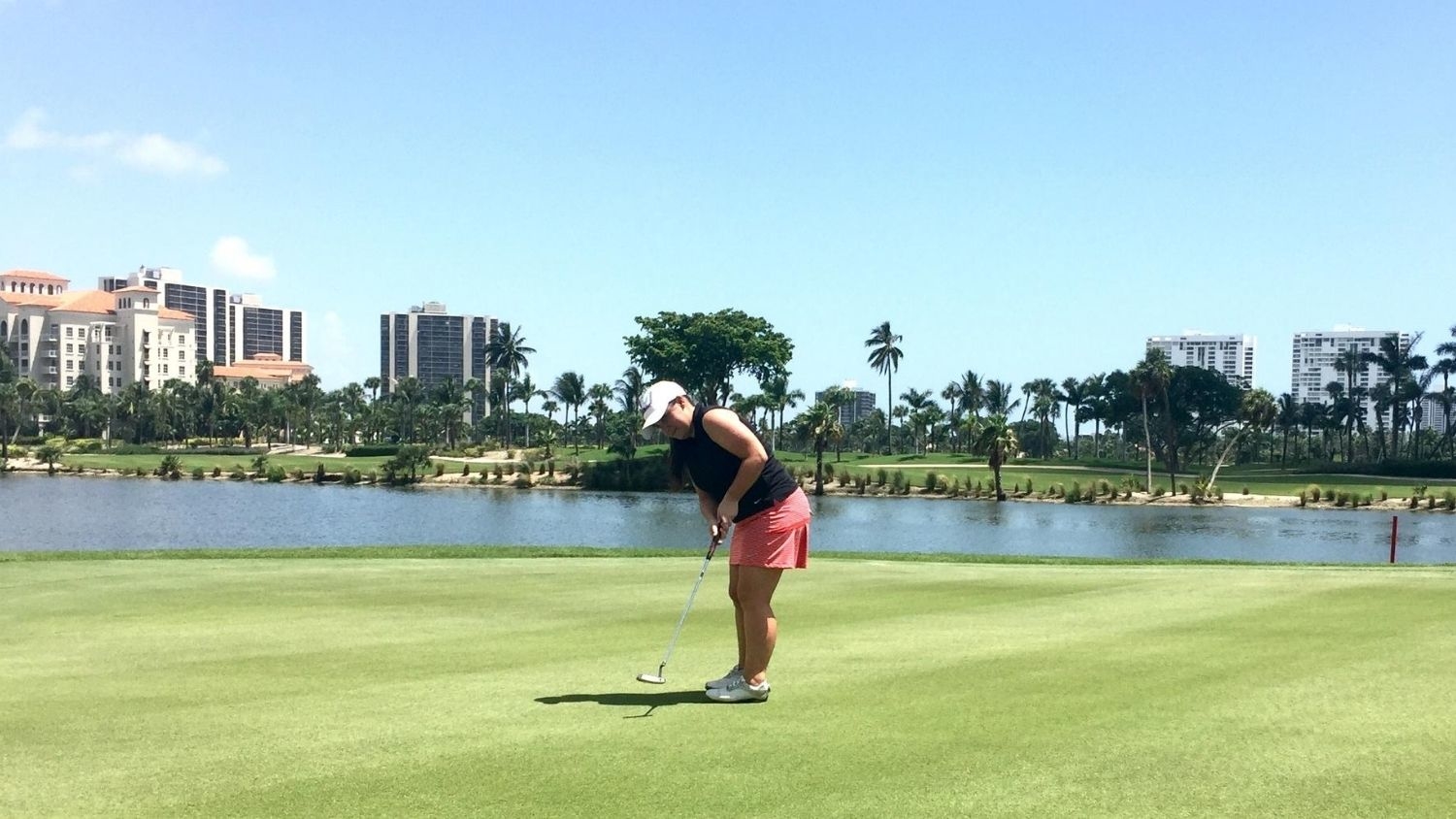 The College of Natural Resources' PGA Golf Management program is one of the 18 PGA-accredited university programs in the nation. Through classes and internships, students gain the knowledge and hands-on experience necessary for a successful career in the golf industry.
We interviewed five alumni to learn about their careers in the field. Read the article below to find out what brought them to NC State and where they are now.
Luke graduated in 2012, and just three years later started his own company. It's called Lie + Loft, and it focuses on golf and design, offering everything from golf experiences to golf themed art and artisanal goods.
Luke was inspired to study professional golf management after a summer job working with the grounds crew at a local golf course. He said, "Thirteen years later looking back, I never guessed that golf would have given me as much as it has, and I'm forever grateful for transferring into the program at NC State."
Sean started playing golf when he was 8 years old. He later discovered his passion for journalism while working as a deputy sports editor for NC State's Technician. Sean graduated in 2014 and now works as a golf writer for Global Golf Post, where his career brings these two interests together.
Sean loved the small, tight-knit atmosphere of the PGA Golf Management program. He said, "You learn a lot about people from how they act on the golf course, and those bonds strengthen each time you play a round together."
Golf was one of the last sports Ben picked up as a kid, but it eventually became a priority for him. He graduated in 2017 and now works as a golf club fitter for The Golf Performance Center.
Ben completed four internships during his time in the program, three in North Carolina and one in Arizona. He said they "were crucial in preparing me for the real world" and key to gaining hands-on experience in the field.
Jessie Apt graduated in 2015 with degrees in professional golf management and parks, recreation and tourism management. Her favorite experiences in the PGA Golf Management program were "the internships, as well as being a part of the PGM Student Organization," she said.
Jessie is originally from Bolivia and currently works in Latin America as a head golf professional. Last year she coordinated the golf tournament for the XIV Pan American Maccabi Games.
Parker graduated in 2014 and is now working as the assistant golf professional at Hope Valley Country Club in Durham. He said his "inspiration to study professional golf management spawned at a young age" after being introduced to the game by his dad and grandfather.
One of Parker's favorite things about the PGA Golf Management program was the family-like atmosphere. He said "some of my very best friends to this day were a result of this program."
This post was originally published in College of Natural Resources News.