Ph.D. Student Jason Matney Accepted to 2017 UCGIS Summer School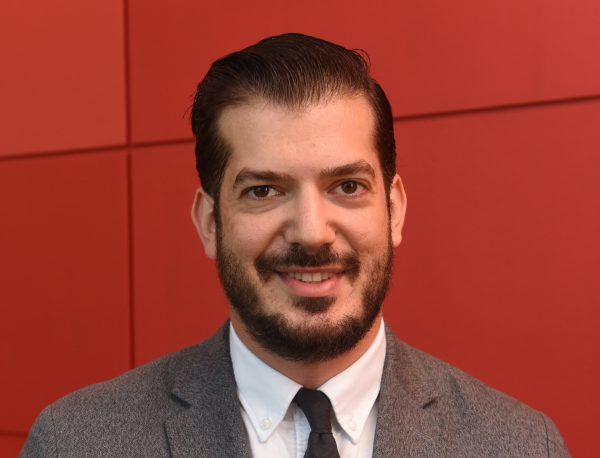 Center Ph.D. student Jason Matney (Dept. of Forestry and Environmental Resources) has been accepted to attend a select training program in CyberGIS held at the University of Illinois at Urbana-Champaign this summer. The program – Collaborative Problem Solving with CyberGIS and Geospatial Data Science – is sponsored by the University Consortium for Geographic Information Science (UCGIS) and hosted by the University of Illinois' CyberGIS Center for Advanced Digital and Spatial Studies and National Center for Supercomputing Applications.
Besides receiving training from top researchers at the UCGIS Summer School, Jason will also attend the UCGIS Symposium in Washington, D.C. the following week. UCGIS will cover his airfare, hotels, meals, and the symposium registration fees.
Jason views the program as an ideal opportunity to learn more about the new cutting-edge fusion of big data science and GIS, and he is excited to share what he has learned when he returns. "I plan on passing along the knowledge gained from this incredible opportunity to colleagues at NC State by presenting what I learn about CyberGIS, both in theory and in practice, at the beginning of the Fall 2017 semester," Jason says. "I look forward to representing the Department of Forestry and Environmental Resources, as well as the Center for Geospatial Analytics in this endeavor."
Jason is in the third year of his Ph.D. program and is co-advised by Stacy Supak, a teaching assistant professor at the Center for Geospatial Analytics, and Stacy Nelson, an associate professor in Forestry and Environmental Resources and a faculty fellow at the center.
Update: Jason will be joined by center Ph.D. students Anna Petrasova and Vaclav Petras, also accepted to the competitive program and advised by professor Helena Mitasova, the center's associate director of geovisualization. For the full list of attendees, visit the UCGIS Summer School website.