Alumni Spotlight: Thomas Harris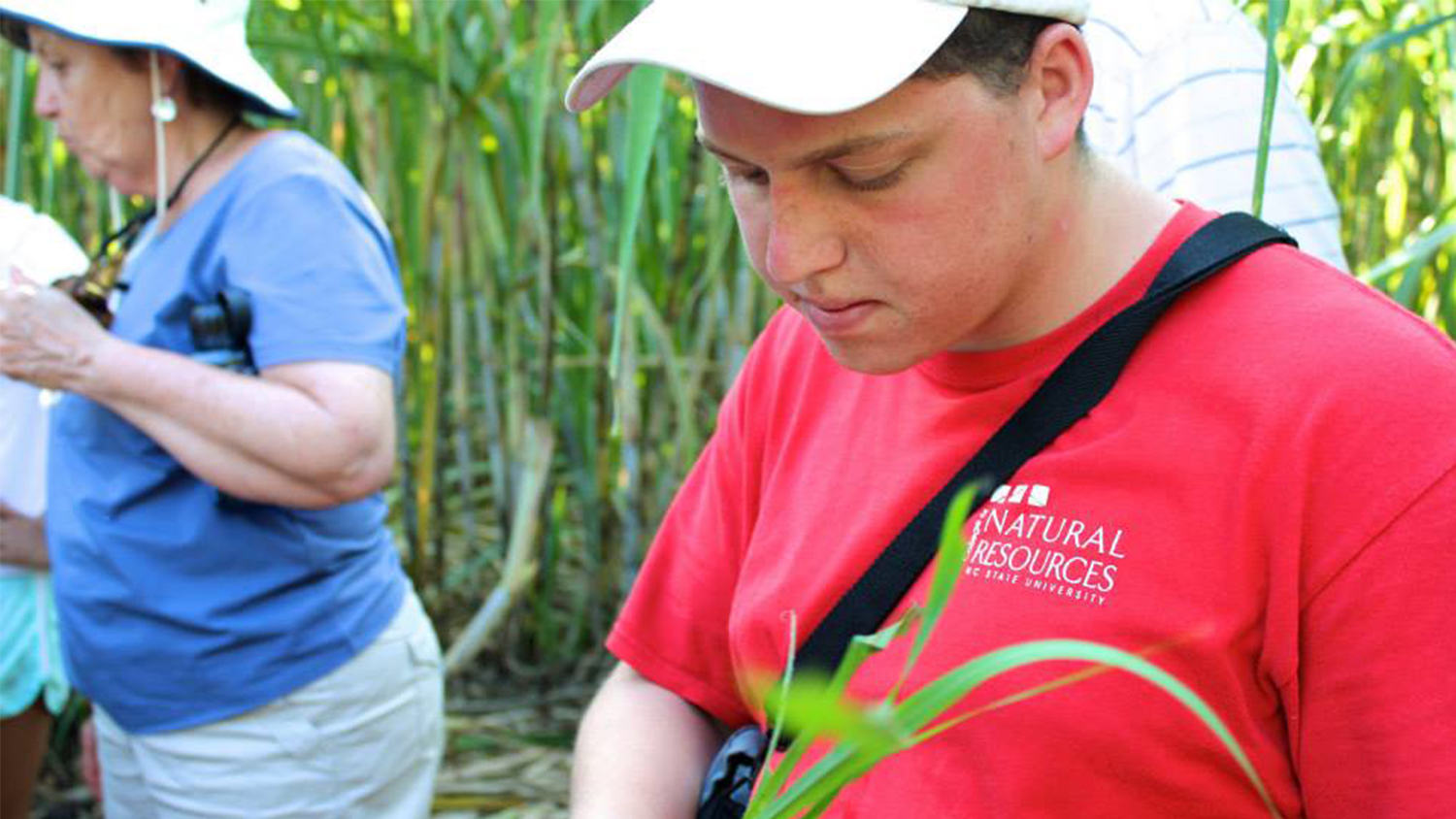 Thomas Harris, a 2016 Forest Management alumnus, works for International Paper as a Fiber Supply Associate. In his current position, Harris buys wood fiber needed to make paper and other products that International Paper produces. A Caldwell Fellow, CNR Ambassador and an active member of the NC State Society of American Foresters (SAF), Harris feels his classes, extensive hands-on experiences and leadership opportunities directly lead to success in his current role. Learn more about his graduation to vocation journey, supported by several scholarships, including the Ben Meadows Natural Resources Scholarship and the John M. "Jack" Sherrill Summer Camp Scholarship in Forestry.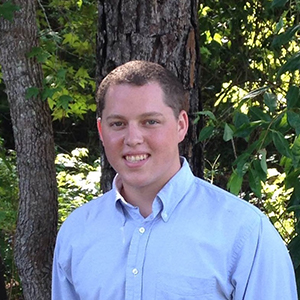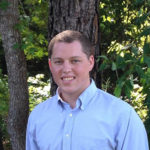 What do you enjoy most about your current position?
I enjoy the freedom to plan my schedule and travel across 3 states in search of high-quality fiber at the lowest sustainable cost. I check in with my manager each Monday, then the rest of the week I'm the captain of my own ship, and by ship I mean my pick-up truck.
What was your favorite College of Natural Resources class?
My favorite class was Dendrology. I literally learned about trees and tested my knowledge against my classmates.
What did you enjoy most about being a College of Natural Resources student?
I really enjoyed the opportunities to be fully engrossed and engaged in my passion for forestry. The ability to feel so supported at "home" in the college and knowing that you can travel and perform well across the world is not found everywhere.
Did you complete any hands-on experiences like internships, study abroad, co-ops or undergraduate research?
I interned as a Forest Technician during winter break my freshman year. As part of my internship, I worked on a three-man team collecting reference field data measurement for the Forest Productivity Co-Op. This provided an early look into the field work side of data collection and research implementation.
I also studied abroad the summer after my freshman year in Sweden, Germany and Poland. There is no better way to spend your summer. Seeing the much longer history of thoughtful forest management and its results in those countries created an impact greater than anything else from my freshman year.
The second study abroad trip I attended was to the Galapagos Islands with Dr. Goldfarb. The opportunity to study and explore a remarkable place was extraordinary and experiencing the tropical equatorial forest of a rare breed is always worthwhile.
I also participated in Forestry Summer Camp, which was by far the most fun and comprehensive study of applied forest science theory. Summer Camp as an extended residential program is not replicated with the same effect anywhere else in the U.S.
My last summer internship was with Rayonier, Inc. in 2015. I spent an amazing 13 weeks in all levels of the company and partnering research universities. I mostly did field work, both independent and with a team. This internship showed me true hands-on forestry at an industrial level in Southeast Georgia and North Florida. I learned that to make the most of your land assets, you need to do more than just grow trees.
My favorite undergraduate research project was carried out alongside Dr. Glenn Catts. I located and documented the largest pond cypress tree known in the United States. Using LiDAR data, we mapped the crown of the tree in 3-D and confirmed my in-situ height measurements. Seeing a project through all stages to completion was quite rewarding. I just participated in this project.
Any advice for incoming College of Natural Resources students?
Jump in! Don't wait a single day to get involved with things that interest you. Take on more than you can handle and then sort through your commitments and consolidate down to the ones you find most valuable or enjoyable.
Also, get a job on campus. There are literally thousands of jobs in every lab and university program. Find something that you like and might also let you expand into a new area of expertise. Research labs don't really care what your major is, so jumping to a different college to do research is an easy way to explore new ideas without taking extra classes.
Don't forget to take the time to reflect on your experiences and be honest with yourself surrounding your goals and progress.
What was the most important thing that you learned as a College of Natural Resources student?
The most important thing, I think, is learning the ability to work in a team, not just on a mundane class group project, but to connect with others across the college. Without the CNR Ambassadors, I would not be as capable of a leader. The CNR Ambassadors program, more than any other experience, showed me what it looks like, and more importantly how it feels, when a team is working exceptionally well. There were also times when my team failed, but that left me wanting, so much so, to return to the feeling of an engaged team achieving its goals. Tiffany McClean and all (or maybe most) of my fellow ambassadors believed in me, and that helped me to trust my own ability and realize what I can contribute to the group when I focus and commit myself. I felt committed to the CNR Ambassadors, and I still feel today that I contributed a good deal and I hope others realized similar feelings to mine. That feeling of contribution is so basic, but was so fully explored in the CNR Ambassadors, that it is the most important thing I learned a student in the college.
How do you feel the College of Natural Resources prepared you for your current career?
I think the reason I got the job was because of my potential, since I didn't know anything about the position when I started. The College of Natural Resources developed me as a leader and a team member, something that I think is not trainable skill gained from a few conference calls or by observing others and trying to learn on the job.
How did you choose your major and what attracted you to the program at NC State?
When I was a junior in high school, Nate Osborne, a graduate student in Forestry at NC State, came to speak to our student club about his research. I was amazed. Everything finally connected for me when I realized what I was searching for was called "Forestry" and you could study it at NC State.