Fulbright Scholar Carla Barbieri to Study Agritourism in Spain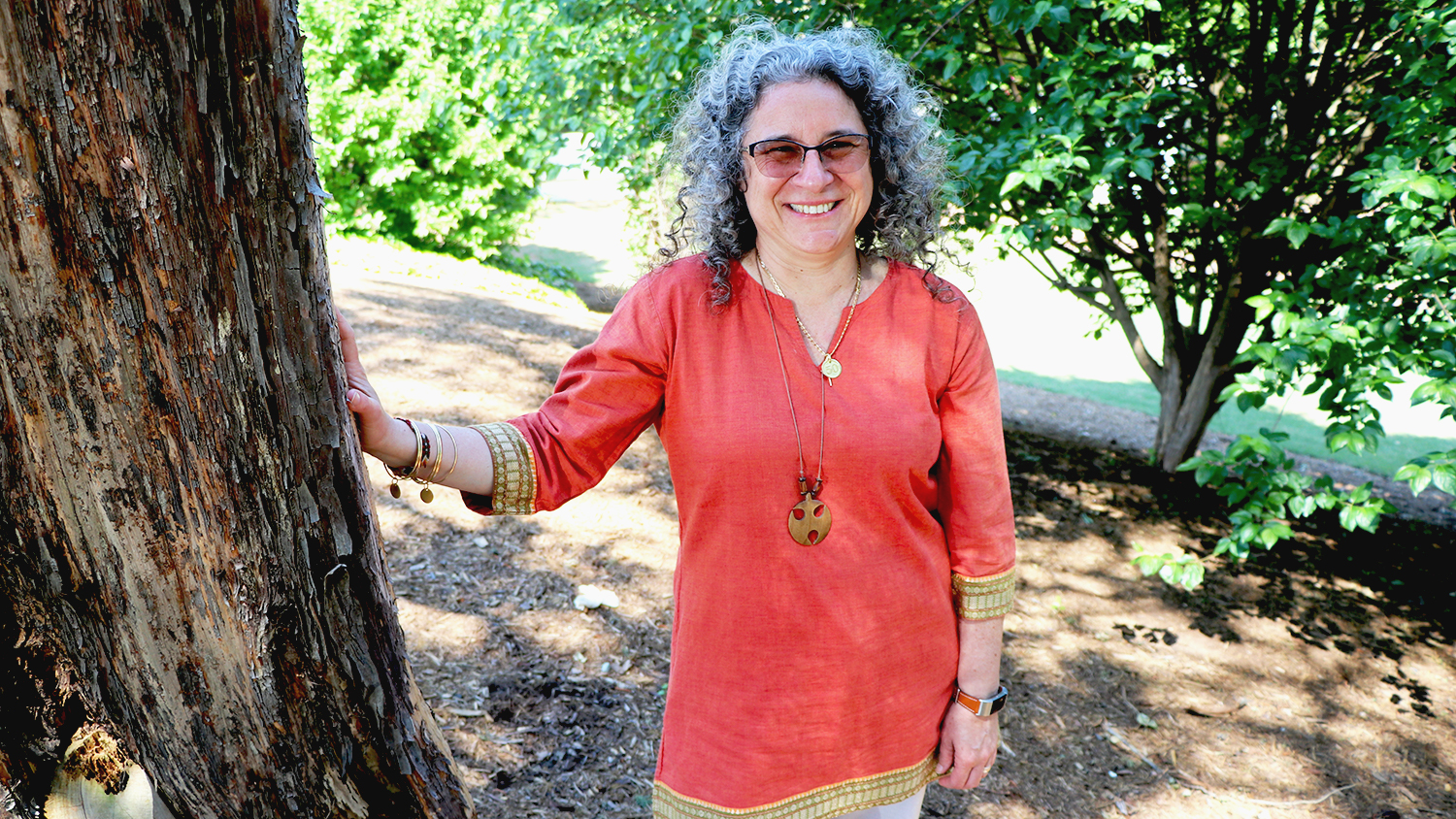 Carla Barbieri, an associate professor in the Department of Parks, Recreation and Tourism Management at NC State's College of Natural Resources, has received a Fulbright U.S. Scholar Award to teach and conduct research in Spain.
Beginning in September, Barbieri will spend four months studying sustainable agritourism at the University of Alicante's Institute of Tourism Research. She will also deliver guest lectures in tourism development and mentor graduate students.
"I'm deeply honored," Barbieri said. "When I applied, I knew it was going to be difficult to get because I was competing with all disciplines for the Spain program. But for me, receiving a Fulbright scholarship is a lot more than the competition it entails. It comes with a big responsibility because the scholar's mission is to increase mutual understanding between the people of the United States and the people of other countries."
Finding sustainable solutions
Barbieri has spent more than a decade teaching and studying sustainable tourism, agritourism and niche tourism. She founded and currently leads NC State's Agritourism Lab, which researches the sustainability of tourism in agricultural settings as a means to promote societal well-being in the U.S. and abroad.
Within North Carolina, Barbieri and other lab members are spearheading three projects, including an effort to measure the impact of farm visits on the agricultural knowledge of upper-elementary school children and the willingness of their parents to purchase local foods throughout the state. The lab also recently published a series of papers in the Journal of Tourism and Cultural Change detailing the results of a multi-year study of community-based experiential tourism in the Andes of Peru.
Barbieri said the Fulbright award will not only allow her to share the lab's research with others but will also provide her the opportunity to gain new knowledge and build lasting professional relationships.
"My research is framed with principles, theories and techniques from the tourism and sociology disciplines," she said. "Conducting research at the University of Alicante will give me the opportunity to expand my scholarly paradigms and learn about new ways to investigate community development and tourism."
During her stay at the University of Alicante, Barbieri will work with Espeso Molinero, a social anthropology professor at the Institute of Tourism Research, to investigate the determinants of entrepreneurial success among agritourism operations in the U.S. and Spain. The duo ultimately hope to create a "success-index" for measuring agritourism performance in different regions across the globe, according to Barbieri. This index would not only provide strategies for boosting farmers' profits but also potentially spur community development in remote rural areas.
Over the last four decades, the decline of agricultural prices has hindered the economic viability of family farms worldwide, according to Barbieri. As a result, rural communities are losing economic vibrancy, affecting the livelihoods of residents, especially in marginalized communities. But agritourism – if profitable – can revitalize local businesses, create jobs and stimulate local pride and sense of community.
"I think if we identify the factors that hinder or enable the success of these operations then we can really help advance the scholarship of agritourism," Barbeiri said.
Making her mark
Barbieri is one of 800 U.S. citizens who will teach, conduct research and provide their expertise abroad during the 2019-20 academic year through the Fulbright U.S. Scholar Program.
The Fulbright Program is the U.S. government's flagship international educational exchange program and is designed to build lasting connections between the people of the United States and the people of other countries.
Since it was established in 1946, the Fulbright Program has given more than 390,000 students, scholars, teachers, artists and professionals the opportunity to study, teach and conduct research, exchange ideas, and contribute to finding solutions to shared international concerns.
Fulbright scholars are selected on the basis of academic or professional achievement and demonstrated leadership potential in their fields.
Over the course of her career, Barbieri has published more than 40 research papers, participated in 34 academic conferences and authored two book chapters. She earned her Ph.D. from Michigan State University, and holds a master's degree in Conservation of Forestry Resources from the National Agrarian University in Lima, Peru.
Barbieri joined NC State's College of Natural Resources in 2012. Her research with the Agritourism Lab has since been recognized with several awards, including the 2017 Emerging Scholar Award by the International Academy for the Study of Tourism.
Myron Floyd, head of the Department of Parks, Recreation and Tourism Management, said the Fulbright award is a "major achievement and huge honor" for Barbieri and is a "testament to the high caliber of her research."
"Dr. Barbieri is one of the best examples of a 'Think and Do' scholar," Floyd said. "She's consistent in translating her research scholarship for dissemination to the farmers, landowners and communities working in agritourism."