Creating a More Diverse Workforce in Forestry
NC State and Tuskegee University will offer an accelerated graduate degree program to students from underrepresented groups.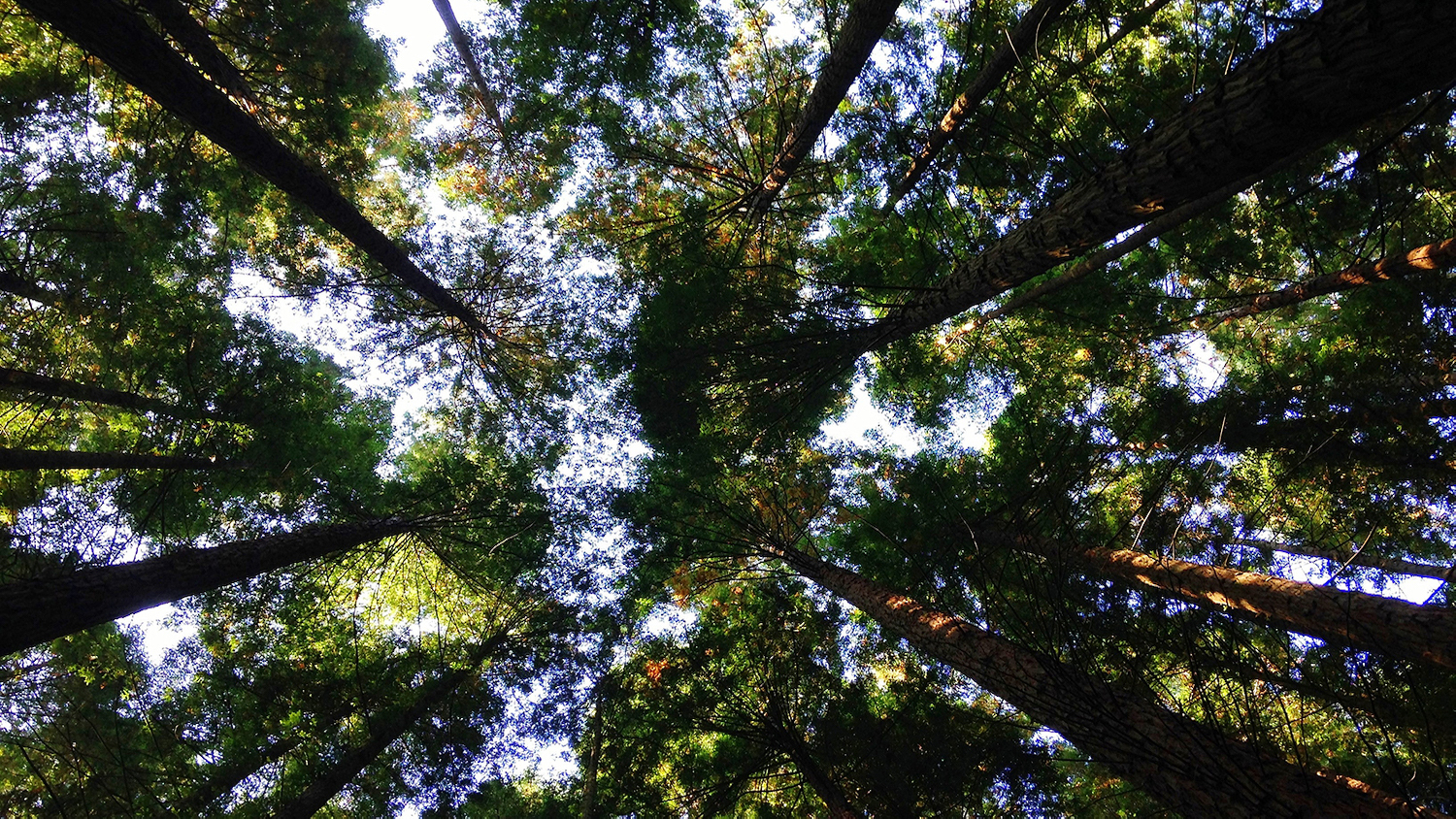 Although the racial and ethnic diversity of communities varies greatly across the country, the forestry industry continues to struggle with workforce diversity. In fact, according to the Census Bureau, less than three percent of foresters and conservation scientists in the United States are African-American.
To address this disparity, the NC State College of Natural Resources is partnering with Alabama-based Tuskegee University to offer an accelerated graduate degree program to students from underrepresented groups who are interested in pursuing forestry careers.
Through the program, participating students will spend three years at Tuskegee, followed by two years at NC State. During their senior year, students will transfer from Tuskegee's Department of Agricultural and Environmental Sciences to NC State's Department of Forestry and Environmental Resources. Upon completion of their senior year, the students will apply for graduate school at NC State.
At the end of the five years, students will have earned a Bachelor's of Environmental, Natural Resource and Plant Sciences from Tuskegee and a Master's of Forestry from NC State. The master's degree curriculum is accredited by the Society of American Foresters — an industry standard for practicing foresters in North Carolina, Alabama and many other states.
"The primary purpose of the program is to recruit more students from underrepresented groups and increase their awareness of career opportunities in forestry and natural resources," said Sam Cook, executive director of forest assets at NC State's College of Natural Resources.
Cook is co-managing the program alongside Zakiya Leggett, assistant professor in the Department of Forestry and Environmental Resources at NC State, and Olga Bolden-Tiller, professor and head of the Department of Agricultural and Environmental Sciences at Tuskegee. Both Cook and Leggett are graduates of Tuskegee and currently serve on the advisory board for the university's Department of Agricultural and Environmental Sciences.
Building a Bridge for Diversity
Tom Gower, professor and head of the Forestry and Environmental Resources Department at NC State, said the partnership with Tuskegee marks the beginning of a "foundation, network and culture that should be the precursor for the development of a sustainable forest management program for all underserved groups."

"The world is rapidly changing and diverse perspectives, formed from diverse experiences, are instrumental to developing sustainable solutions to the global challenges of any organization, whether it's a family-run company or Fortune 500 company," Gower said. "I am an ecologist, and the more diverse the species composition of an ecosystem is, the more resilient and productive the ecosystem is to perturbation, such as climate change. I believe the same is true for society."

Students who earn forestry, wildlife and fisheries degrees typically enjoy a wide variety of careers in the public and private sector, according to Bolden-Tiller. Research suggest, however, that both women and people of color are less likely to pursue a career in forestry and natural resources due to economic, cultural and discrimination-related barriers.

In addition, underrepresented groups, especially inner-city students, often have limited access to green spaces and opportunities for outdoor recreation and are thus less likely to become interested in natural resources, according to Bolden-Tiller.
"Tuskegee University and NC State share a strong commitment to promoting diversity and inclusion in the forestry profession, and we are extremely excited about this partnership as it will provide an opportunity for our students to capitalize on the growing demand for trained foresters in both the public and private sectors," Bolden-Tiller said.
Gower said the partnership between Tuskegee and NC State aims to establish a "trust pipeline" between underrepresented communities and academia.

"Successful diversity programs spend years building the trust of the leaders in underserved communities, and once the trust pipeline is established, and there is a supporting network of mentors in the academic unit, then and only then, will these efforts become self-sustaining," he said.

NC State's College of Natural Resources and Tuskegee University plan to launch the accelerated degree program next semester, with students beginning classes in January 2020.

Participating students will pay Tuskegee tuition for the first four years and North Carolina's in-state tuition rate for their final year, according to Cook.

In the future, Cook and Leggett plan to continue working with Tuskegee and other minority-serving institutions to recruit and mentor underrepresented students interested in forestry and natural resources careers.

_______________________________________________________________________________

About NC State's College of Natural Resources

Since 1929, the College of Natural Resources at NC State University has aimed to improve the sustainability of the world's natural resources and improve the economic and social condition of its people through education, innovation and the discovery and dissemination of new knowledge. The college offers programs of study leading to baccalaureate and graduate degrees in the management and use of natural resources, and also offers courses in these areas to students in other colleges. Ten professional curricula are administered in the college through its Departments of Forestry and Environmental Resources; Parks, Recreation and Tourism Management; and Forest Biomaterials. These programs provide a broad education in the biological, physical, and social sciences as well as a sound cultural and professional background.

About Tuskegee's College of Agriculture, Environment and Nutrition Sciences

Tuskegee University's College of Agriculture, Environment and Nutrition Sciences offers an education that prepares future professionals and leaders in the agricultural, environmental, and nutritional sciences, as well as veterinary medicine through course work along with internships, research and outreach activities related to their chosen majors. The overall mission of the college is to develop students with skills in critical and systematic thinking, intellectual curiosity, a desire for lifelong learning, and to prepare them for leadership and service in the basic and applied sciences. The curricula within the college are designed to prepare students who ultimately will become professionals in areas that include agricultural sciences, food and nutritional sciences, biological and biomedical sciences, chemical and biochemical sciences, human and veterinary medicine and other health-related fields, environmental sciences, environmental policy and natural resource management, and rural development at local, regional, and international levels.