Newswire
Graduation to Vocation: Developing Testing Standards for Sustainable Materials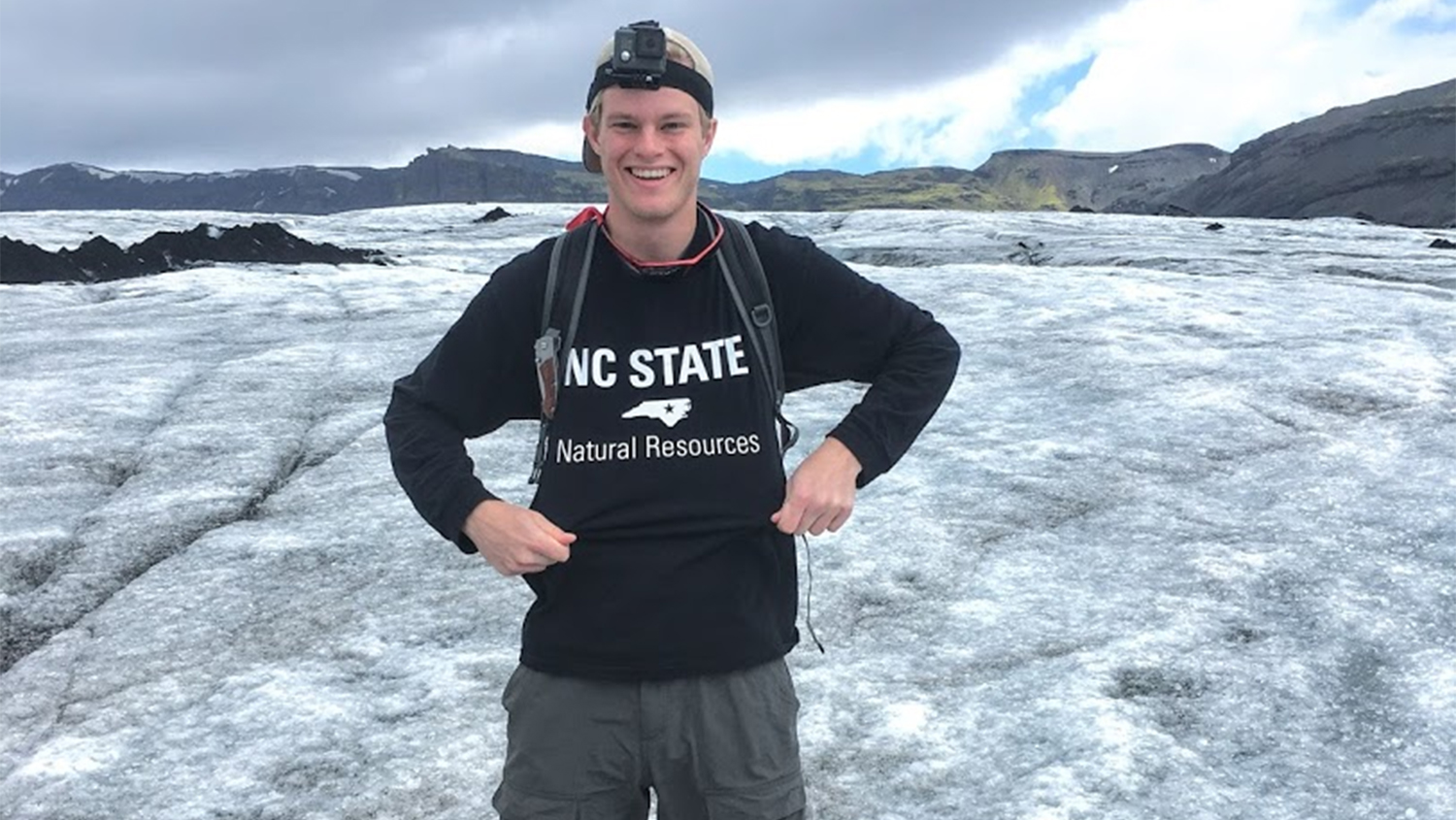 Matthew Byington is a recent Forest Biomaterials graduate who received his undergraduate degree in Sustainable Materials and Technology. Matthew is a College of Natural Resources scholarship recipient. Upon graduation, he will be pursuing a career in his field, with plans to get married this July.
How has the College of Natural Resources impacted you and prepared you for your future?
CNR has given me valuable experiences that have given me personal growth. I have had the opportunity to study abroad, perform research, preside over leadership organizations, join the Sustainability Fund and more. Each one of these experiences, as well as the incredible education I received, has given me confidence that I can handle anything in the future.
Tell us about a faculty member who influenced you.
During my junior and senior years, I worked under Guillermo Velarde, performing product testing in the Hodges Wood Products Lab. Velarde has taught me so much professionally that has helped me throughout school, and I am sure it will help me in the future.
What kind of research or other hands-on/in-the-field learning did you participate in?
I performed research for Dr. Frederik Laleicke on moisture meters that led to me contributing to the publication, "Evaluation of Low-Cost Moisture Meters for Wood." I also have performed research for Guillermo Velarde as a technical analyst. In this role, I have developed testing standards for solid and engineered wood flooring, assisted in ongoing research projects in a testing role, participated in trade shows and worked alongside industry members to further industry knowledge.
What is unique about you or your work?
I think sustainability, and more specifically, sustainable materials, can eliminate a lot of current environmental issues at the source.
What motivated you to pursue your work?
I chose an environmental field because I wanted to preserve the outdoor areas I love the most. I feel that having more environmentally-friendly products and materials can negate a lot of the issues we face.