Sustainable Materials and Technology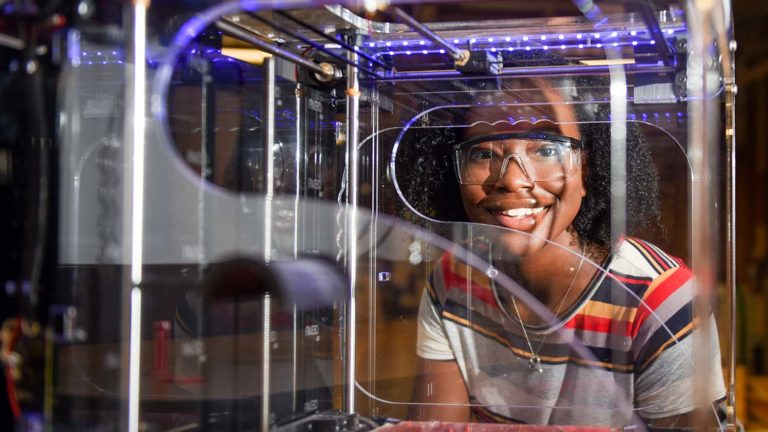 Redesign a Sustainable Future
From housing to packaging, manufactured materials are integral to our everyday lives. However, many of these materials are derived from depletable sources, such as petroleum, and fabricated in ways that could cause harm to humans and the environment. Students in Sustainable Materials and Technology learn how to create and manipulate materials derived from renewable natural resources, most often plant based.
Through classes in materials science, environmental studies, applied engineering and technology, as well as business and economics, students in this STEM (Science, Technology, Engineering and Mathematics) major gain an in-depth understanding of the benefits–and costs–of using renewable materials such as wood, bamboo and grasses.
Our students gain hands-on experience using state-of-the-art equipment including thermographic cameras, environmental chambers, routers, 3D printers, kilns and computer-controlled strength-testers. Students work side-by-side with faculty in our multi-million dollar laboratories to research cutting-edge advancements in product manufacturing and learn how to solve the real-world challenges they will encounter after graduation.
Sustainable Materials and Technology students regularly take trips to commercial facilities to see first-hand how in-class instruction translates to actual applications. Students have the opportunity to observe how products are made, tour zero-landfill certified companies, experience developing "just-in-time" technology used to create products on demand, and visit deconstruction reclamation facilities to see what happens after a product has outlived its original intent.
Our fully-accredited program provides a hands-on STEM education that challenges students to understand the trade-offs between–and optimization of–the three pillars of sustainability. Students graduate as confident communicators and effective team-players with the critical thinking skills to influence both a highly technical audience and the public at large.
Sustainable Materials and Technology Curriculum
Popular minors include Business Administration, Computer Programming, Environmental Science, Pulp and Paper Technology and Renewable Energy Assessment.
Optional Concentration
Wood Products focuses on the properties and processing of forest products, while giving a broad perspective of the industry and its relationship to society and the environment.
Our students get jobs.
100 percent of our graduates secure a job within six months of graduation with an average starting salary of $50,000.
Learn More About Sustainable Materials and Technology
Hands-On Experiences in Sustainable Materials and Technology
What can you do with a Sustainable Materials and Technology degree?
Our Sustainable Materials and Technology students graduate with options. The U.S. wood product manufacturing industry is projected to grow and reach $6 billion annually by 2020. The average starting salary of students entering the workforce from this program is $50,000, and the vast majority of graduates secure a job within six months of graduation.
Sample Sustainable Materials and Technology Careers
Director of New Products – Lead research and development of new product design and current product enhancements. Balance customer needs with data and analysis. Recent employers include Columbia Forest Products.
Certification Specialist -Responsible for the daily activities of the certification or credentialing programs of the organization or company. Ensure that all activities and requirements for certification programs are met. Recent employers include Georgia-Pacific.
Sustainability Manager – Analyze and predict a company's future outlook, present stability, and environmental impact. Recent employers include Boise Cascade.
Plant Manager – Ensure that daily operations for employees, production and efficiency are met to keep the plant running smoothly, quickly, efficiently and safely. Recent employers include Eastman Chemical.
Quality Control Manager – Ensure that all products meet quality and efficiency standards set by the company. Recent employers include Thomasville Furniture.
Project Engineer – Act as the primary technical contact for the consumer, and schedule preparation, pre-planning and resource forecasting for technical activities related to a project. Recent employers include IKEA.
Material Scientist – Study and analyze the chemical properties and structure of different man-made and natural materials to discover new uses or more information about the material. Recent employers include Pergo Flooring.
Market Analyst -Research and analyze data about company consumers and competitors. Study market conditions to better understand what consumers want and at what price to help the company determine better cost-effective products and services. Recent employers include Home Depot.
Sustainable Materials and Technology Careers
Next Steps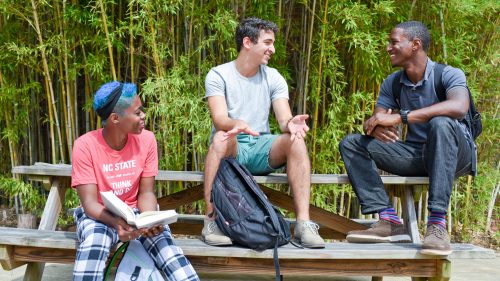 Schedule a Visit to the College of Natural Resources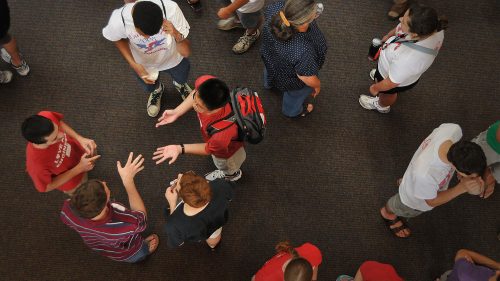 Learn about our Scholarships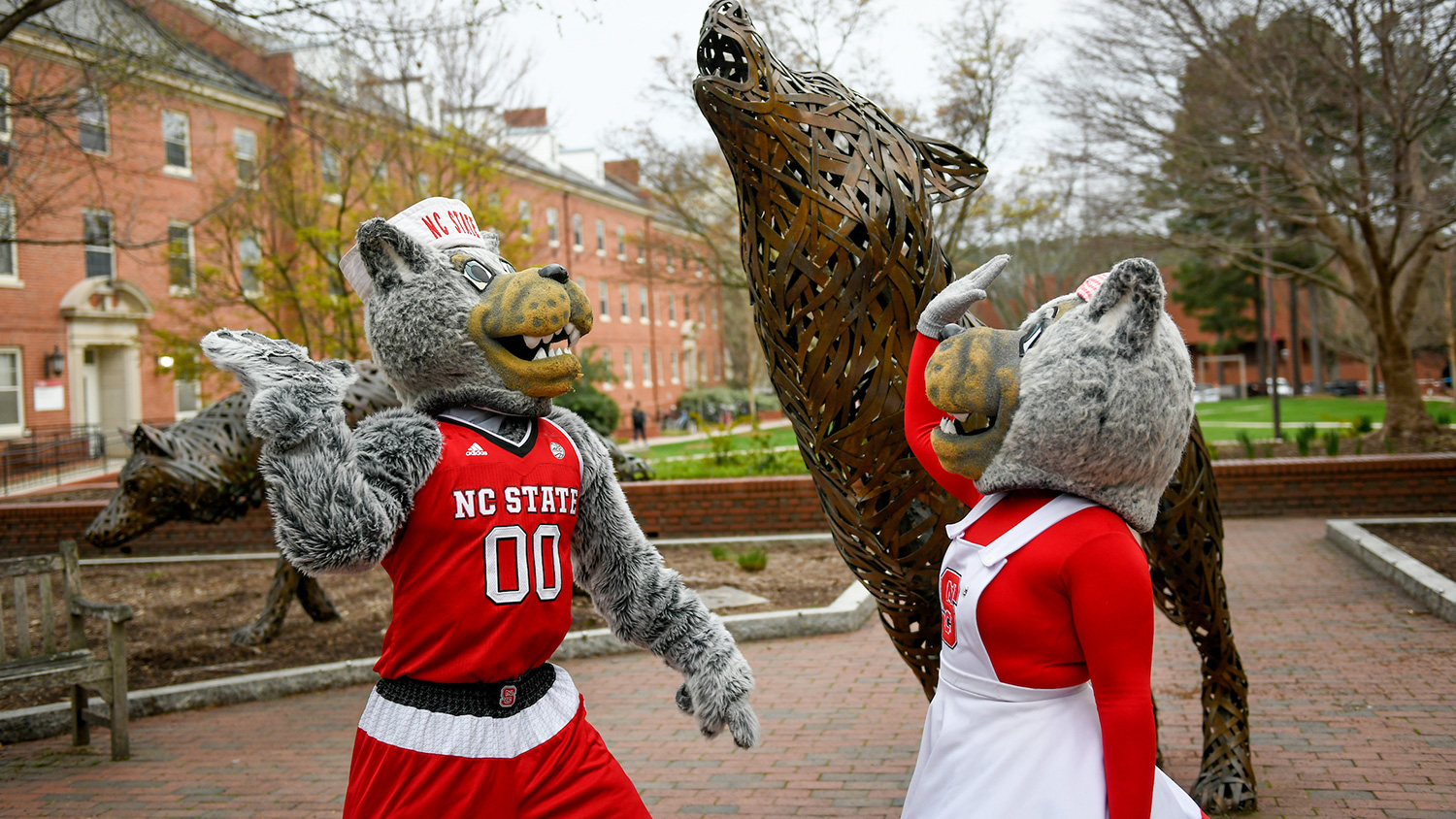 Contact our College Recruiter