Hands-On Learning
All our students, regardless of major, enjoy hands-on learning through internships, co-ops, summer camps, study abroad and undergraduate research. These real-world experiences help them become the well-rounded graduates that employers know will hit the ground running.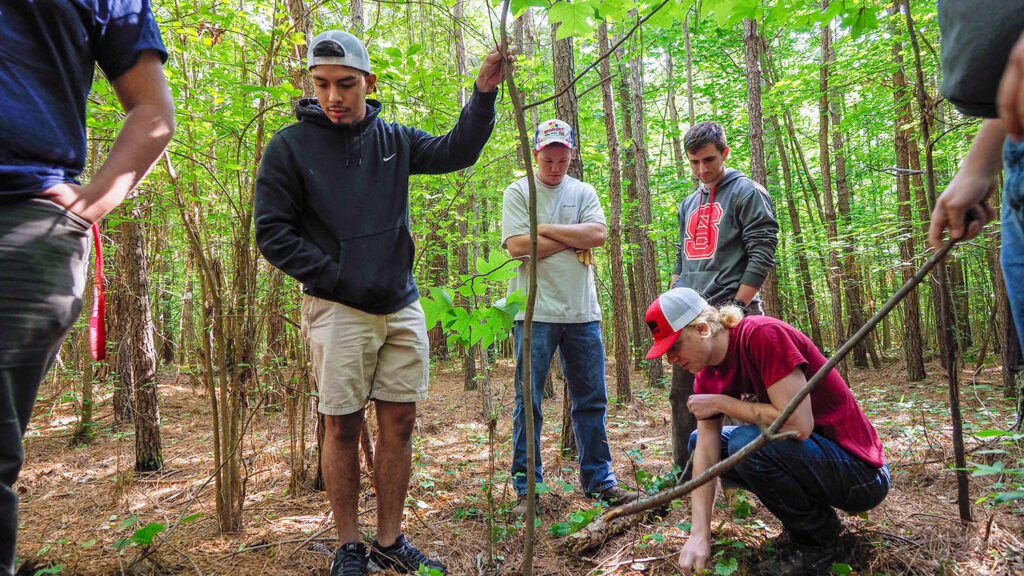 Internships and Co-ops
Internships and co-ops give students practical hands-on work experience in their intended field of study while still in college. We encourage students to participate in co-ops and internships because they will:
Some programs within the College of Natural Resources require students to participate in an internship, co-op or experiential learning experience, while others are only highly encouraged. Explore requirements for your major and opportunities below:
Career Exploration and Resources
There are few fields today that do not encompass some aspect of natural resources, and our graduates have their pick of many options with organizations around the world, including industry, the corporate sector, government, academia, nonprofits and many others. Regardless of the major you choose, our students understand how to produce sustainable value from nature in ways that meet the needs of the current generation without mortgaging the future.
Browse some of these resources as you search for your future career:
Study Abroad
From a pro-golf management internships in New Zealand to a study abroad program on biodiversity in Equatorial Guinea, the College of Natural Resources has a program that is right for you.
Explore departmental pages to learn more about opportunities for your major:
HANDS-ON LEARNING STUDENT SPOTLIGHTS