Internships and Summer Intensive Camp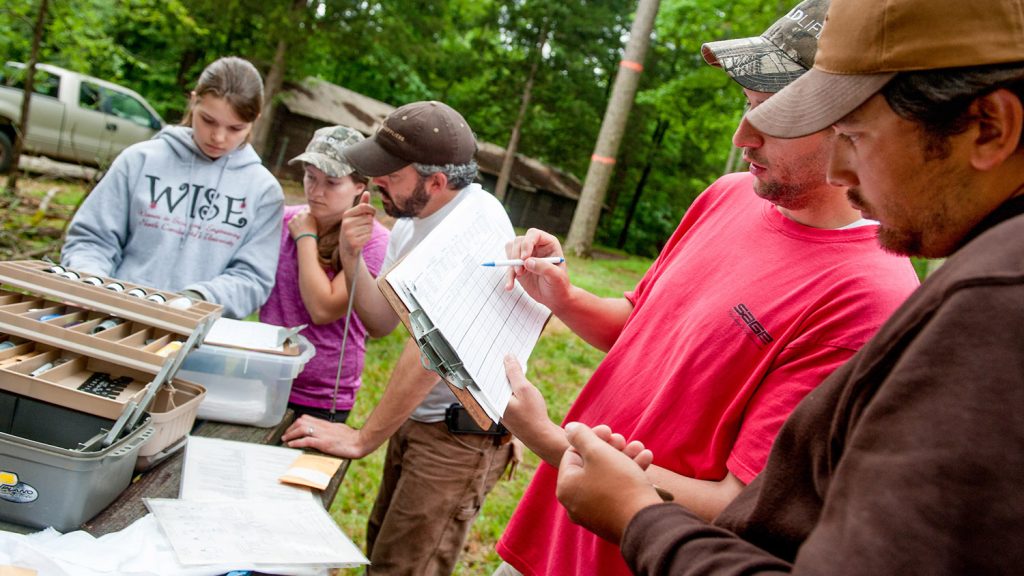 A Summer Experience Like No Other
The immersive Summer Intensive Camp program for Forest Management and Fisheries, Wildlife and Conservation Biology (FWCB) majors is a full-time residential experience for students to live, learn and work in an off-campus forest environment. The objectives of the summer intensive camp program are to:
Provide instruction in ecosystem concepts, structure and function of plant and animal communities, management practices, and practical field skills.
Expand practical knowledge in a variety of subjects related to the curriculum to enhance their ability to understand and apply subjects covered in the advanced professional courses.
Enhance abilities as professionals to work in teams and to assume positions of leadership.
Introduce students to a variety of realistic work environments and practices to enable them to better evaluate forestry or fisheries/wildlife management as a career.
Forest Management Summer Camp
"I have learned more practical knowledge at Summer Camp than in all my classes combined so far. It's a great hands-on experience."
Undergraduate students complete a 9-week summer camp, where they complete courses in:
Silviculture (FOR 204, 2 credits)
Forest Communities (FOR 261, 2 credits)
Forest Wildlife (FOR 264, 1 credit)
Fire Management (FOR 265, 1 credit)
Forest Mapping and Mensuration (FOR 273, 3 credits)
Students spend 7 of 9 weeks at Hill Demonstration Forest, one week in Croatan National Forest on the coast and one week in Pisgah National Forest in the mountains. Hill Demonstration Forest, a 2,400 acre forest near Bahama, NC, is one of NC State's college-owned forests where students gain real-world experience. This Summer Camp experience is a full-time summer school residential program and offers a period of intense study and practical application of the program studies.
Fisheries, Wildlife, and Conservation Biology Summer Camp
"Summer Camp gave me so many opportunities to learn and do things that I had never done before and I personally think that it is more beneficial than two internships."
Undergraduate students complete a 6-week summer camp, where they complete courses in:
Fisheries and Wildlife Inventory and Management (FW 311, 3 credits)
Fisheries Techniques and Management (FW 312, 1 credit)
Mountain Wildlife Ecology and Management (FW 313, 1 credit)
Marine Fisheries (FW 314, 1 credit)
Four weeks of the camp are taught at Hill Forest in Bahama, NC, one week is taught at the coast near Morehead City and one week is taught in the mountains at Great Smoky Mountains National Park. This experience is a full-time summer school residential program and offers a period of intense study and practical application of the program studies.
Important Information
Questions?
Contact:
Check Out Fire Week at Summer Camp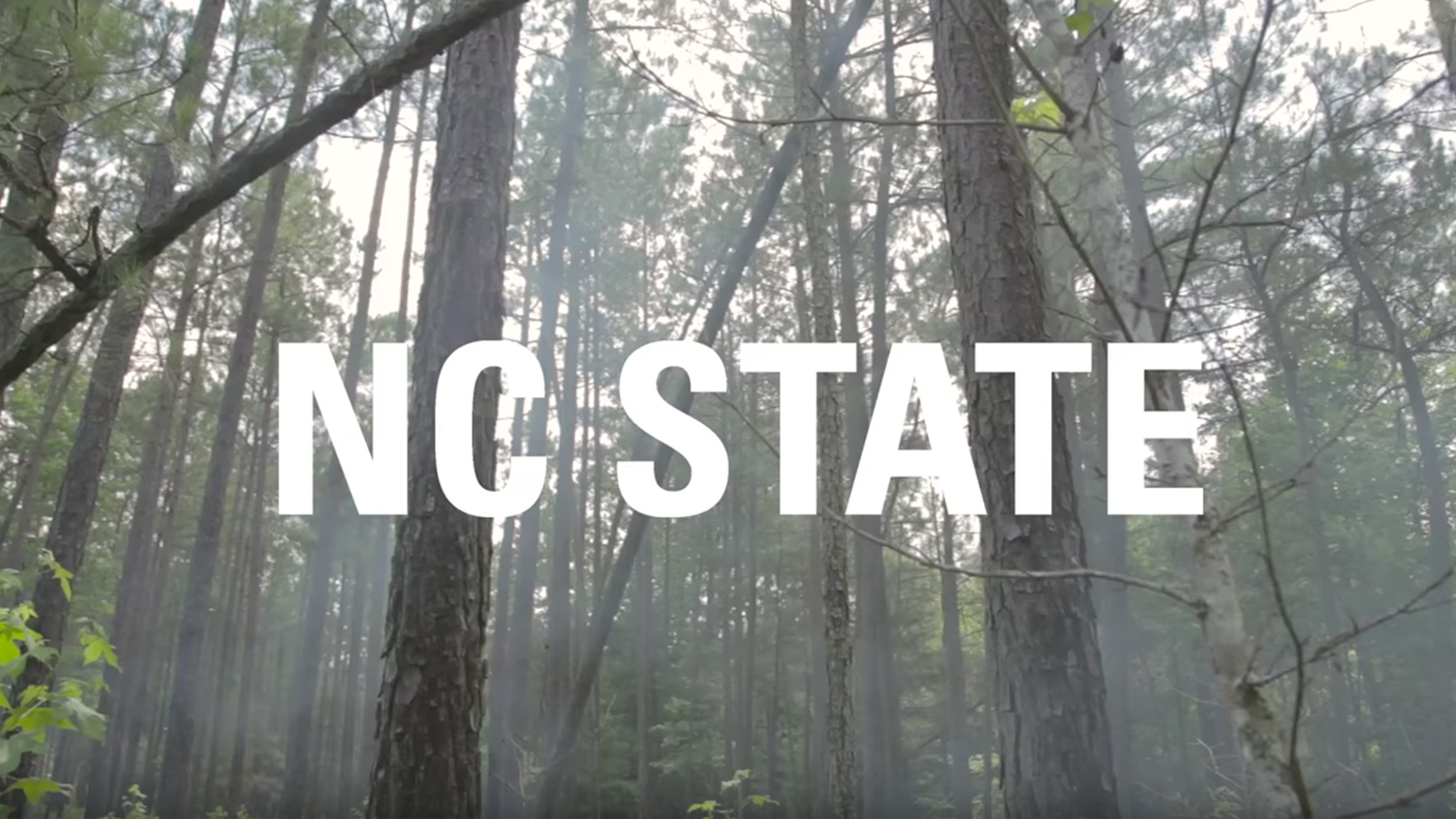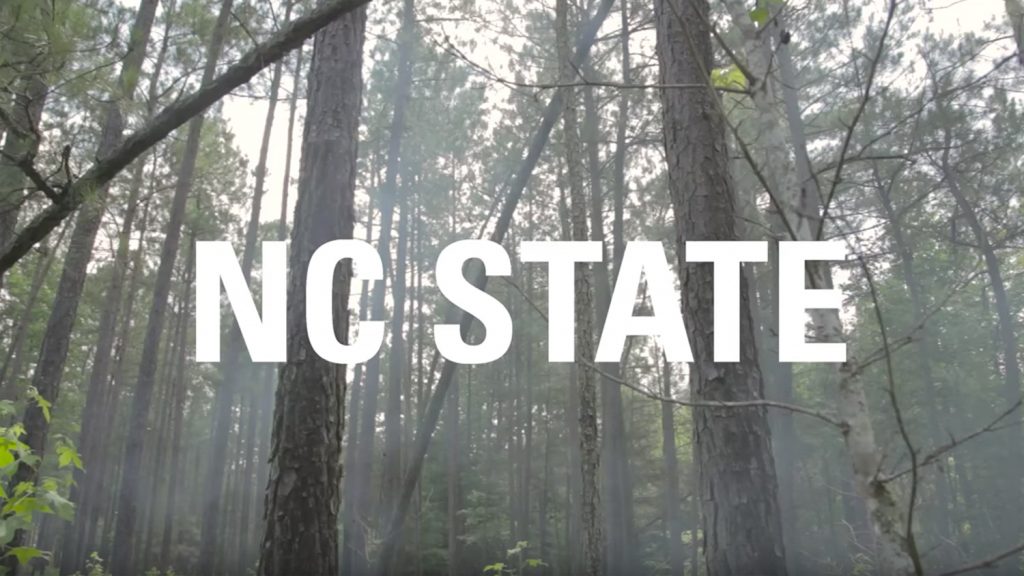 Internships Lead to Industry Careers
The Department of Forestry and Environmental Resources supports and strongly encourages students to gain hands-on experience in a variety of settings. We believe that our students are better prepared for gaining employment, further education and career growth when they have opportunities to experience learning in and out of the classroom.
All of our students are required to complete either an internship or summer intensive camp experience, depending on their degree curriculum. Each semester, students participate in numerous internship experiences. These opportunities take part in settings such as state and federal government agencies, private companies and nonprofit organizations. Through these internships, students gain skills in networking, determine specific areas of interest, put classroom knowledge into practice and increase their understanding of the area in which they are studying.
Undergraduate students studying Natural Resources complete an internship during the summer between their junior and senior year. Prior to the internship, students complete a professional development course focused on resume and cover letter writing, networking with professionals and guest speakers. After the internship, students complete another professional development course to reflect on their experiences, create and present a poster highlighting their internship, network with professionals and gain information from guest speakers.