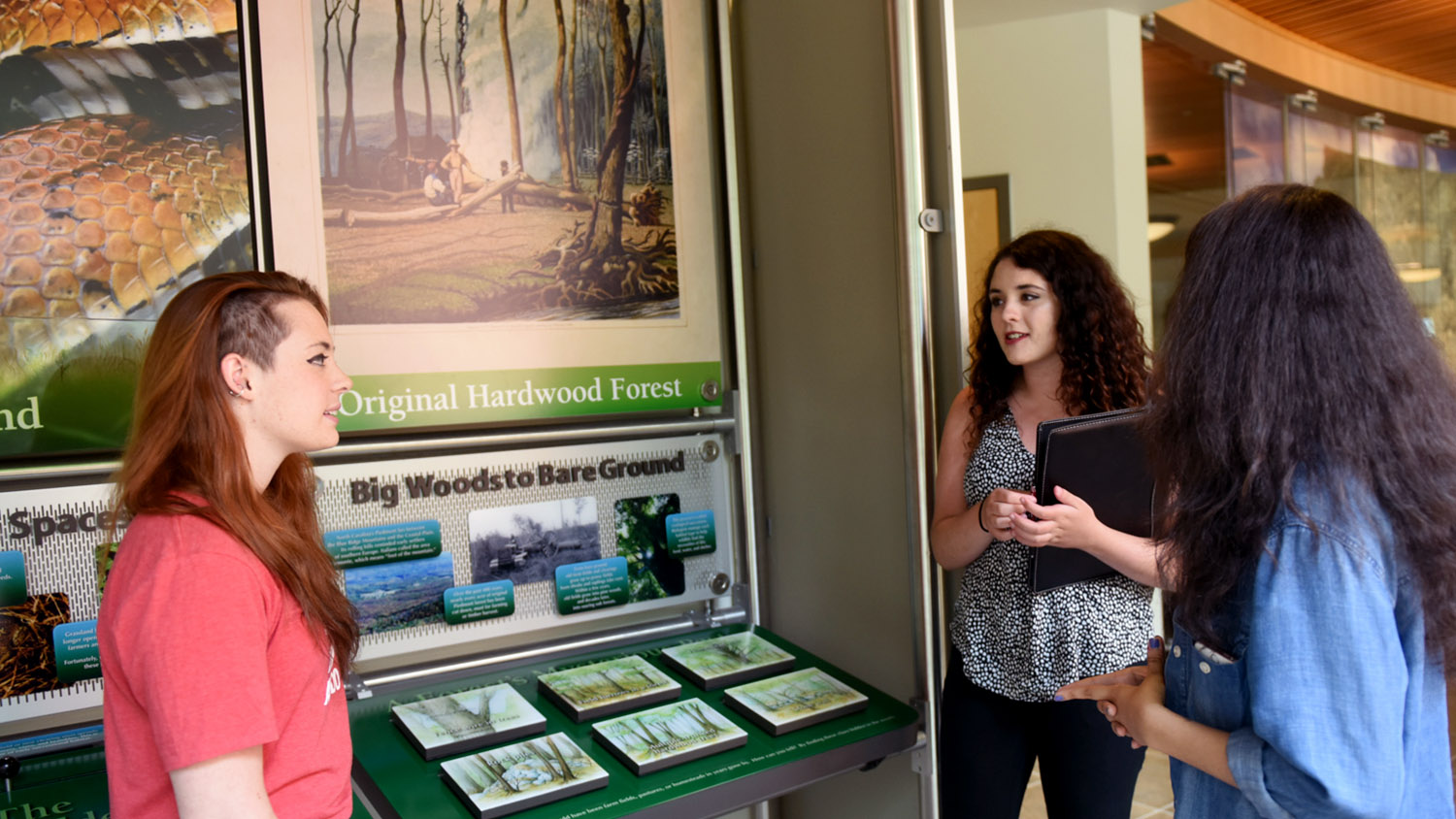 About
The Department of Forestry and Environmental Resources seeks to educate future leaders, advance research and spread knowledge to fulfill NC State's land grant mission.
A Commitment to Excellence
At NC State's Department of Forestry and Environmental Resources, we don't just educate students, we graduate leaders. Each year, students come to the College of Natural Resources because of our outstanding faculty, close-knit college community, and our ability to deliver a practical education that combines theory and classroom instruction with hands-on fieldwork and real-world research.
Our students enter college with a shared passion for the environment and graduate with an understanding of the interplay between science, people and business when it comes to the wise use of our planet's resources. They go on to successful careers as forest managers, fisheries or wildlife professionals, hydrologists, air or water quality specialists, environmental compliance officers, urban foresters, and much more.
Our people are our greatest asset
For over 85 years, our people have been leaders in the field of forestry and land management.
Tackling Today's Challenges
Founded in 1929, the Department of Forestry and Environmental Resources is one of the oldest and largest departments of its kind in the nation. Throughout our history, the department has grown steadily in scope and global reach to reflect evolving industry needs and environmental concerns.
From our historical strength in forestry, the department has diversified its research and education portfolio to include environmental science and technology, forest genetics, forest health and management, hydrology and watershed management, geospatial analytics, wildlife management and conservation biology, public science and more. With five undergraduate majors and five graduate programs, four of which are shared with other academic units, our department takes an interdisciplinary approaches to education, research, and extension and engagement.
I love how connected the College of Natural Resources is. The professors and faculty care about each student and help us find relevant opportunities and ways to make those opportunities happen.

Sarah Bailey, Forest Management student
Working Together
Internationally recognized leader in graduate education, our graduate students are a critical part of our research and education enterprise. Graduate students work alongside our world-renowned faculty on groundbreaking research projects, help manage and implement our extension programs, teach undergraduates, and pursue their own original research projects. Our graduate students go on to advocate sustainable practices in their fields and have the knowledge and skills required to succeed as responsible scientists, teachers and practitioners.
We are proud to have many prominent forestry and environmental policy makers, researchers, scientists, executives, practitioners, and academic leaders among our alumni. Our integrated approach to teaching, research and extension allows students to work side-by-side with academic and industry professionals on real-world challenges.