Directors
Board of Directors
Officers
Hunter Jenkins, Chair
Jennifer Piercy, Interim President
Sam Cook, Vice President
Mary Peloquin-Dodd, Treasurer
Erin Delehanty, Assistant Treasurer
Cathy Moon, Secretary
Directors
Gary Allred
Newport, RI
Term: 2023
Committee: Forest Management
Gary Allred is the Experience Director of Acquisition, Gary Allred is Principal at Cardinal Guidance, LLC, a timberland investment group. Formerly Allred was teh Director of Acquisitions at Timberland Investment Resources, LLC. As a founding partner, he developed and led the timberland acquisition effort from its formation in 2003 to 2018, and was responsible for the strategic placement of client investments in the US and abroad. Allred's experience includes 40+ years in the forest products and timberland investment management field. He earned an MBA from the University of North Florida, a well as B.S. in Forestry and B.S. in Wildlife Biology from NC State University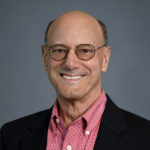 Blas Arroyo
Charlotte, NC
Term: 2024
Committee: Audit and Finance
Partner, Intellectual Property Litigation Group. Blas Blas Arroyo is a senior counsel with Alston & Bird's Intellectual Property Litigation Group. His practice has a particular emphasis on contested matters involving patent rights. Arroyo has been engaged in the field of intellectual property litigation for more than 30 years. His experience includes trials in various federal courts throughout the United States, as well as before the International Trade Commission (ITC) in Section 337 Investigations, involving issues of patent validity, infringement and enforceability, as well as related antitrust and unfair competition claims in a wide variety of technical fields. He earned his BS degree in Pulp and Paper Science from NC State University in 1978 and his JD from Washington and Lee University in 1981.
Louis "Lou" Boos
Atlanta, GA
Term: 2023
Committee: Audit and Finance
Lou Boos is the President of Nordic Engineering, a supplier of equipment and technology for the pulp, paper and forest products industry. He has been an active participant with TAPPI (Technical Association of the Pulp and Paper Industry) since the 1960s and today supports students in the pulp and paper program at NC State. He is past Affiliate Chairman of PIMA (Paper Industry Management Association) and Past President of the Pulp and Paper Foundation at NC State University.
Georgia Brown
Nashville, NC
Term: 2023
Committee: Audit and Finance
Georgia Brown is the Director of Athletic Business Operations at NC State. Prior to coming to NC State, Brown worked at the Atlantic Coast Conference office. She began there in August 2008 as Administrative Assistant for the Women's Basketball department before being promoted to Assistant Director for Women's Basketball and Assistant SWA. She also served as a Director of Championships at the ACC. Georgia ran track and field and cross country for the Wolfpack and was a recipient of the prestigious Park Scholarship as an undergraduate student. She earned her bachelor's degree in Parks, Recreation and Tourism Management in 2006 and went on to earn her master's degree in the same program.
F. Gray Carter
Collierville, Tennessee
Term: 2025
Committee: Advancement
F. Gray Carter is the owner of The Carter Firm. Prior to opening his company in 2013, Gray worked at Buckeye Technologies for nearly 30 years before leaving as VP of Purchasing and Logistics. He graduated from NC State with degrees in pulp and paper technology and chemical engineering.
Brian Dangler
Kennesaw, GA
Term: 2022
Committee: Forest Management
Brian Dangler holds an MBA from Thomas College and is the director of The Conservation Fund's Working Forest Fund, where he directs the Fund's sustainably managed forest operations and leads the strategy, financing and design of its portfolio of conservation-based timberland transactions across the United States. Having previously worked for International Paper and as a field forester with Boise Cascade in Maine, Brian brings more than 25 years of experience in forest management, pulp and paper operations and fiber supply.
Miles Daniels
Kitty Hawk, NC
Term: 2025
Committee: Advancement
Miles Daniels currently leads the communication team at Twiddy & Company, a hospitality and real estate firm located on North Carolina's Outer Banks. He majored in film studies at the University of North Carolina at Wilmington and is a journalist, video and television producer, and communications executive. As a producer, Miles worked on a wide range of television and film projects including City of Churches, an Emmy-Winning documentary series. His news and feature articles have appeared in more than 100 publications including San Francisco Chronicle, Seattle Times, Raleigh's News and Observer, Atlanta-Journal Constitution and St. Petersburg Times. Miles previously served as Senior Vice President of Media Strategy and Executive Communications at a global communications agency.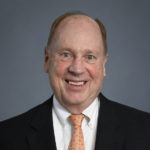 Tom Hines
Raleigh, NC
Term: 2023
Committee: Audit and Finance
Consulting Project Manager. Tom served seven years in the Navy, was the coordinator of the Centennial Campus Planning Team, project manager for ABB – the first private sector to occupy a research on Centennial Campus, and served on the NC State University Design School Advisory Board. He has strong family ties to NC State. He earned a BS in Recreation and Park Administration in 1963 from NC State, a MS in Recreation Administration from UNC in 1976, a MBA from UNC in 1976, and a MA from Duke University in 1995.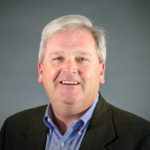 Hunter Jenkins
Richmond, VA
Term: 2024
Committee: Advancement
Managing Director, The Forestland Group, LLC. Hunter is one of two senior executives of the nation's largest hardwood landowner, and holds a BA from the University of Virginia and an M.S. in Management from North Carolina State University, with a focus in forest economics and timberland investments. He is a member of numerous conservation organizations and has served on the boards of various non-profit institutions.
Lewis Ledford
Winston-Salem, NC
Term: 2023
Committee: Audit and Finance
Executive Director, National Association of State Park Directors; BS in Biology, Appalachian State University in 1976; 2012 Alumni of the Year; Retired director of North Carolina State Parks and Recreation system; Lifetime Achievement Award 2009/2010 from Department of Parks, Recreation, and Tourism Management, College of Natural Resources, NC State University.
Barbara McCutchan
Covington, VA
Term: 2022
Committee: Forest Management
Barbara McCutchan received her Ph.D. in Forestry and Statistics from NC State University, her MS in Forestry from NC State, and her B.S. in Forestry from the University of California, Berkeley. She is currently teaching strategic sustainability in Arizona State University's Master of Sustainability leadership program and consulting in several capacities at Sustainable & Responsible Solutions, LLC. Previously, McCutchan was Director, Enterprise Stewardship and Sustainability for MeadWestvaco Corporation and a scientist with research areas in the genetics of loblolly pine for the purpose of increasing forest productivity in southeastern US and Brazil.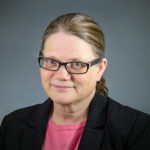 Mary Peloquin-Dodd
Raleigh, NC
Term: N/A
Committee: Audit and Finance
Associate Vice Chancellor for Finance and Business and University Treasurer, NC State University. Peloquin-Dodd holds both an undergraduate and graduate degree from University of North Carolina at Chapel Hill. Before joining NC State University, she was a Managing Director at Standard & Poor's in New York, and Senior Analytical Leader of the US Higher Education and Not-for-Profit Corporate Ratings Group. Peloquin-Dodd spent nearly 25 years at S&P, and became a widely known analyst in the field of higher education finance.
Larry Perkins
Raleigh, NC
Term: 2024
Committee: Advancement
Larry Perkins holds a BA from John Jay College of Criminal Justice. He is a 46-year veteran of the public assembly industry with a vast array of expertise in venue management. He served 24 years as vice president of the New Jersey Sports and Exposition Authority, AKA Meadowlands Sports Complex, home to the New York Football Giants, New York Jets, IZod Center and Meadowlands Racetrack. He is the author of "Buck Seventy-Two, A Destiny of Will," "Crowd Safety and Survival" and "Eight Point Crowd and Event Planning Model," and has written numerous articles for the IAVM Facility Manager Magazine and others.
Harry Sideris
Charlotte, NC
Term: 2023
Committee: Advancement
Executive Vice President, Customer Experience, Solutions and Services, Duke Energy. MBA, Campbell University; BS, NC State University, Chemical Engineering; Joined Progress Energy in 1996 and previously served as vice president of NC and SC including coal-fired plants; all hydro generation assets; and combustion turbine plants; EPRI Environmental Executive Board Member and Council Member.
Genie Ussery
Bluffton, SC
Term: 2022
Committee: Advancement
Administrative Associate at Ussery Group; BS with honors, Recreation and Parks Administration, NC State University in 1975; Co-Captain of NC State University Women's Basketball '74-'75; Former NC State University Alumni Board of Directors President, NC State University Board of Visitors, Natural Resources Foundation Board of Directors, NC State University Arts Council Board of Directors; Former Member of Hilton Head Island Parks Commission; retired home educator.
Jazmin Varela
Chapel Hill, NC
Term: 2025
Committee: Forest Management
Jazmin Varela is the Director of Landowner Relations at Finite Carbon. She previously served as Associate Director of Integrative Services for The Conservation Fund, Park Naturalist at Mt. Mitchell State Park and Outreach Specialist as an Americorps Member. She earned her Master of Environmental Management from Duke University and her Bachelor of Science in geography with a minor in biology from Appalachian State University.

Non Voting Members
Jennifer Piercy
Raleigh, NC
Email
Term: N/A
Committee: Advancement
Jennifer currently serves as Interim Assistant Dean for College Advancement and President of the NC State Natural Resources Foundation. As Executive Director of the Pulp and Paper Advisory Board and Director of Undergraduate Student Recruiting, Retention and Development in the Department of Forest Biomaterials, Jennifer brings ten years of board management, fundraising, alumni relations, communications, leadership and management experience to this position. After graduating from NC State with degrees in pulp and paper technology and chemical engineering, Jennifer joined Procter and Gamble as a process engineer, machine manager and operations manager. She also worked for the University of Virginia's Darden School of Business in the MBA Career Services Center.
Myron F. Floyd
Raleigh, NC
Email
Term: N/A
Committee: Audit and Finance
Dr. Myron F. Floyd currently serves as the Dean of the College of Natural Resources at NC State University. Dr. Floyd first joined the college in 2005 as a Professor in the Department of Parks, Recreation and Tourism Management. In 2010, he went on to become Director of Graduate Programs for the department, and in 2014, he became Department Head.