Newswire
New Minor Aims to Make Students Better Leaders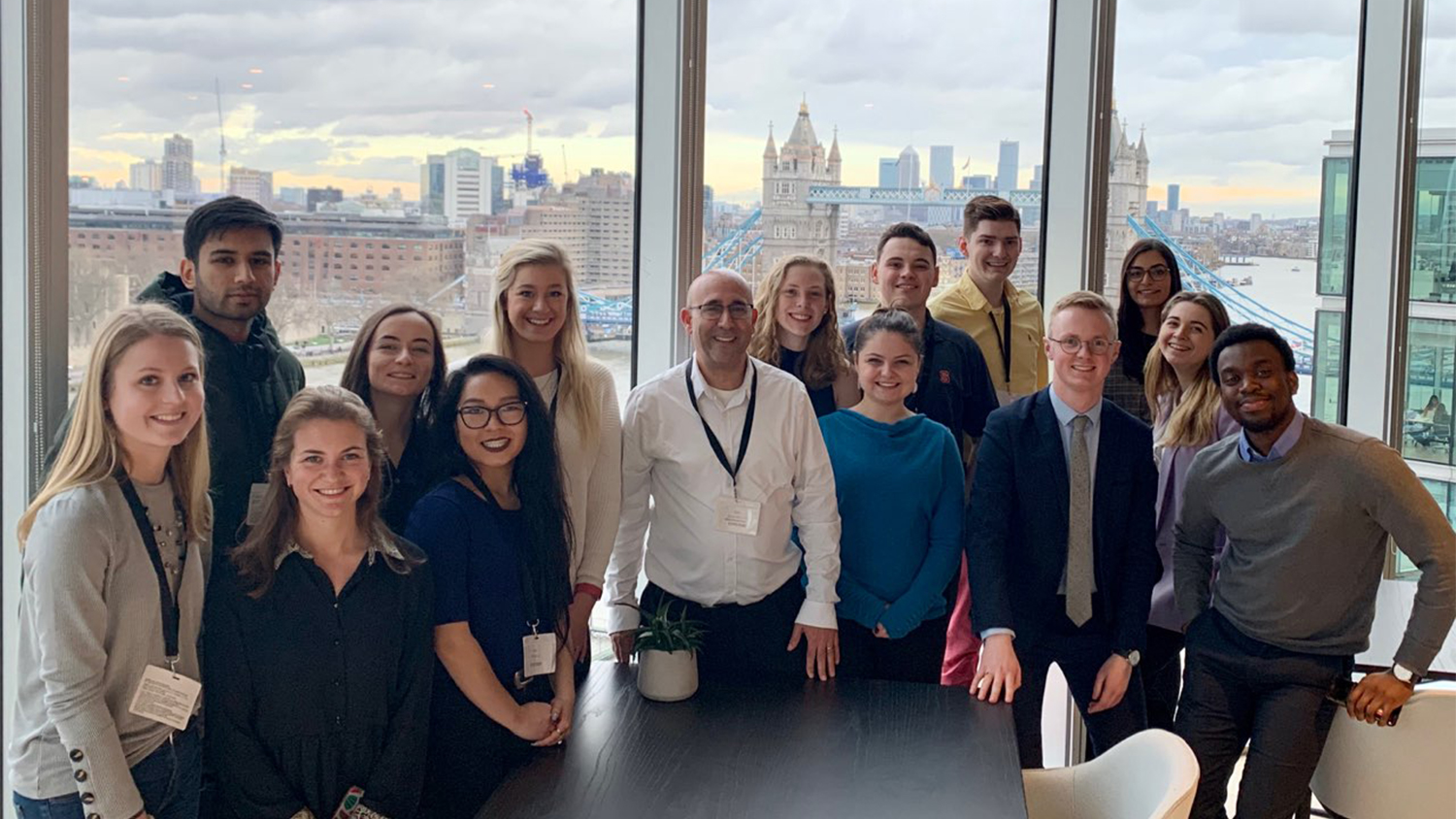 Dr. Jason Bocarro's dedication to creating meaningful, global educational experiences led him to become a part of NC State's new Global Leadership minor.
The 15-hour minor is a collaboration between the Shelton Leadership Center and the NC State European Center in Prague. It is designed for students from any discipline who seek to gain greater knowledge and understanding of leadership and team decision-making from a European global perspective. Each student accepted into the minor will participate in a cohort of up to 15 students for a spring semester abroad in the Czech Republic, England and Germany. NC State professors from various disciplines taught the minor's courses, alongside professors from each country. Prior to the study abroad experience, students are required to take SLC 250: Critical and Creative Decision-Making, unless they are granted an exception.
Bocarro, a professor in the Department of Parks, Recreation and Tourism Management, feels there is a need to prepare the next generation to lead in a complex, global environment.
"The idea is we live in a much more global world, so it is important to understand that having different leadership principles from different cultures and countries is going to make you a much more marketable employee," Bocarro said. "You will also become a much better leader in the future because you can start seeing many different perspectives."
During the past spring semester, Bocarro first taught one of the minor's four courses, PRT 359: Leadership and Supervision in Sport, Tourism & Recreation. Students visited three British organizations, The Stafford Hotel, the European Tourism Association, and GLL Better, while staying in Bocarro's hometown of London. During each site visit, students met with the senior leadership team of each organization.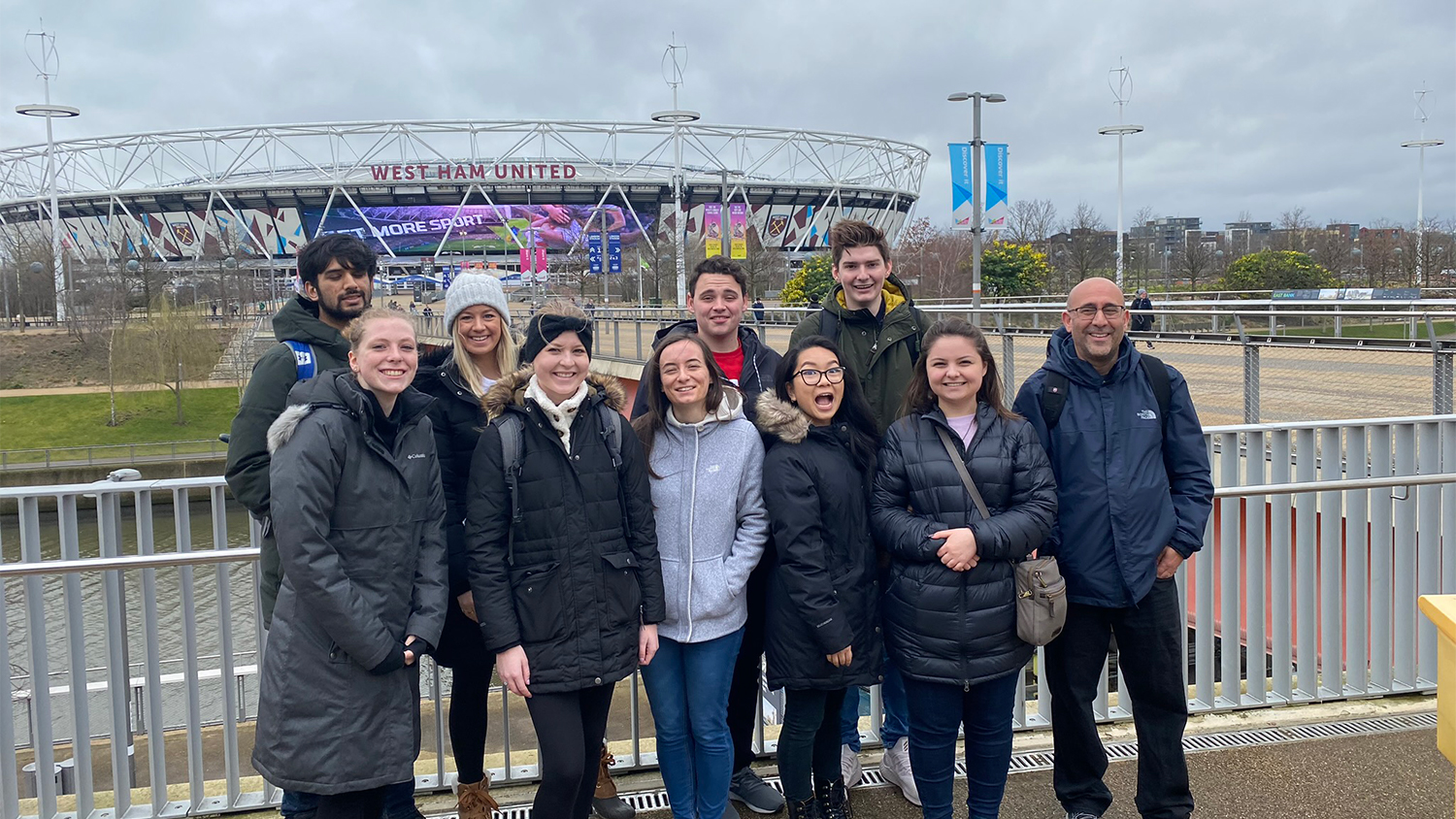 "This minor got a lot of support from private companies in the business world," Bocarro said. "We've heard testimonies from hiring managers who said that often, students who have had a solid, well-grounded study-abroad experience have their resumes jump to the top because they have a broader perspective of issues."
The Global Leadership minor is the brainchild of Dr. Deborah Acker, Senior Associate Director of Operations and Academic Programs at the Shelton Leadership Center. Founded in 2002 by General Hugh Shelton, the Center's mission is to train the next generation of leaders, who are committed to personal integrity, professional ethics and selfless service.
During the summer of 2017, Acker had the opportunity to visit Prague to teach SLC 250 for incoming first-year students. This was part of NC State's decision to move the Prague site under Global Engagement and name it the NC State European Center. During her visit, Acker realized that teaching a three-credit course in two weeks was possible, so she started exploring how to make the center "the hub" of Europe for NC State students.
"I started asking 'what if' questions — What if students had the opportunity to be a little more immersed in surrounding countries by taking short courses rather than long weekend trips?" Acker said. "What if we could utilize university partnerships by having co-faculty teach along with our faculty to scaffold the immersion experience? What if our students might be taught alongside students from other countries?"
Soon, Acker began developing a curriculum on leadership and leadership development. A couple of years later, the idea of having students take five courses in four countries during one semester blossomed.
Students had an incredible experience during their time in England, Bocarro said, despite the fallout from Brexit and COVID-19 becoming a pandemic. During their two weeks in England, COVID-19 was an underlying presence; it ramped up during their second week in Germany, with borders shutting down and flights becoming canceled. Soon, students were sent home early.
While overseas, one of the organizations students met with was the European Travel Organization, which is part of one of the largest COVID-19-impacted industries. Students got to see firsthand how global tourism leadership was responding to both Brexit and COVID-19.
"One of the things this pandemic has shown is that some organizations struggle, and whenever there is a crisis, great leaders rise above and can lead an organization through a crisis," Bocarro said. "Going back to the ethos of General Shelton, leadership, regardless of discipline, is incredibly important. Whether you are in politics, education, engineering or health care, you need leadership. I think some of the challenges in the future are going to require thinking outside of the box and from the perspective of multiple disciplines and multiple cultures."
Acker and Bocarro are optimistic that students new to the minor will have the opportunity to travel abroad in Spring 2021, pending any travel restrictions. If all goes well, students will depart for Europe in mid-January 2021.
Applications for the Global Leadership minor are now open through September 15. Students from any academic discipline are eligible to apply.