Newswire
Researchers Strive to Boost NC's Oyster Tourism Industry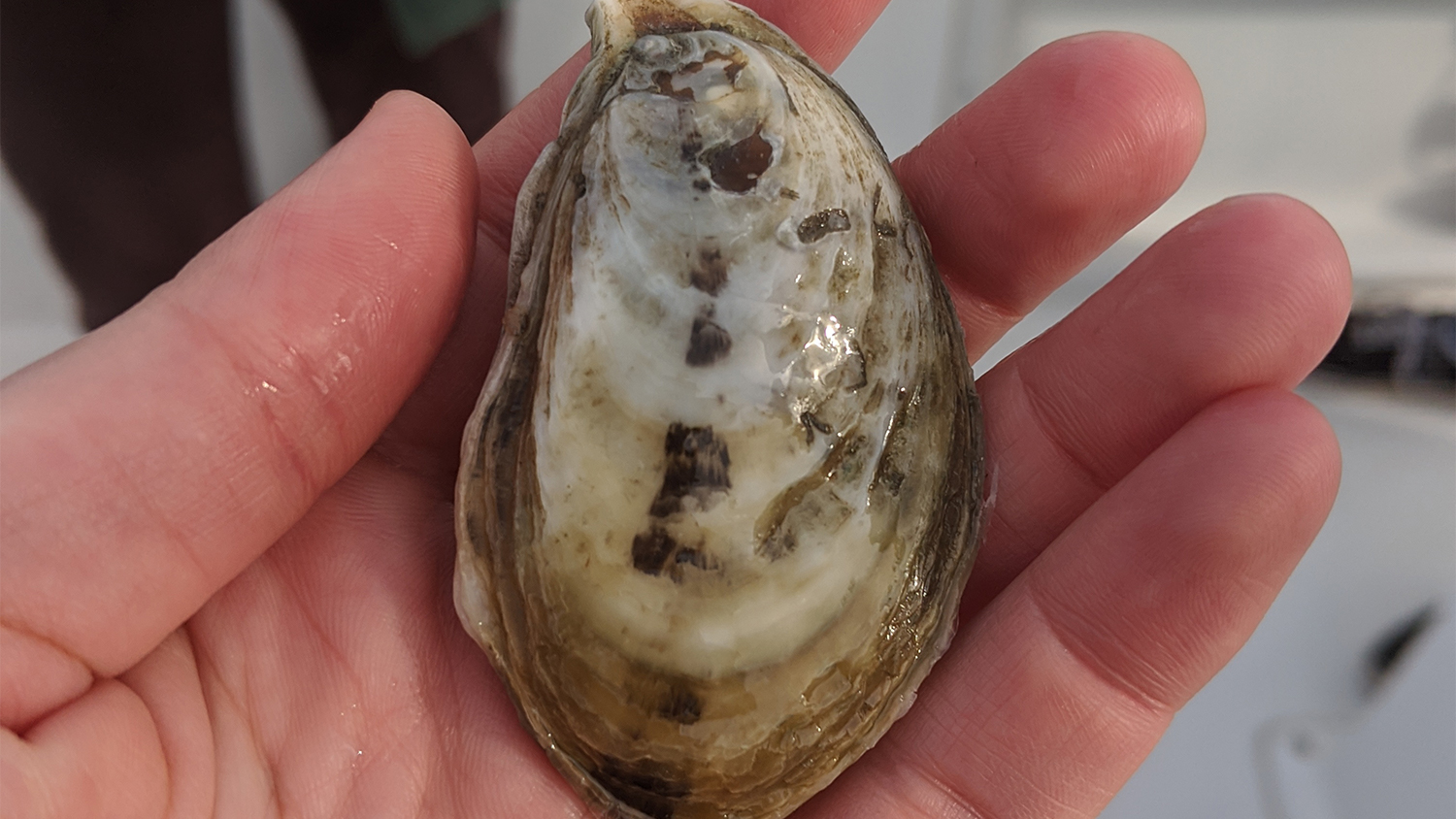 Agriculture and tourism are two of the top industries in North Carolina. A team of researchers in NC State University's Department of Parks, Recreation Tourism Management are working to support collaboration between the two. Tourists are drawn to experiences that allow them to get behind the scenes. This is where shellfish mariculture tourism, especially the advent of the North Carolina Oyster Trail, plays a vital role.
Marine aquaculture, also known as mariculture, is the farming of fish, crustaceans, mollusks, aquatic plants, algae, and other organisms in saltwater. Mariculture tourism offers tourist experiences, such as visiting shellfish farms to meet oyster growers, eating locally farmed seafood at restaurants, and attending educational oyster festivals and events.
"The cultivation of oysters is a rapidly growing industry in the state," said Whitney Knollenberg, assistant professor in the Department of Parks, Recreation and Tourism Management. "North Carolina produces exceptional oysters; we've been called the 'Napa Valley of oysters' because of all the unique flavors you can get from different places where people grow oysters."
In partnership with the North Carolina Sea Grant, research to enhance the shellfish mariculture tourism industry is being conducted by Knollenberg, along with Carla Barbieri, professor and extension specialist in Parks, Recreation and Tourism Management; Jane Harrison, coastal economics specialist for North Carolina Sea Grant; Emily Yeager, assistant professor in the College of Health and Human Performance at East Carolina University; and Julie Leibach, science writer and digital content specialist for North Carolina Sea Grant.
Creating the North Carolina Oyster Trail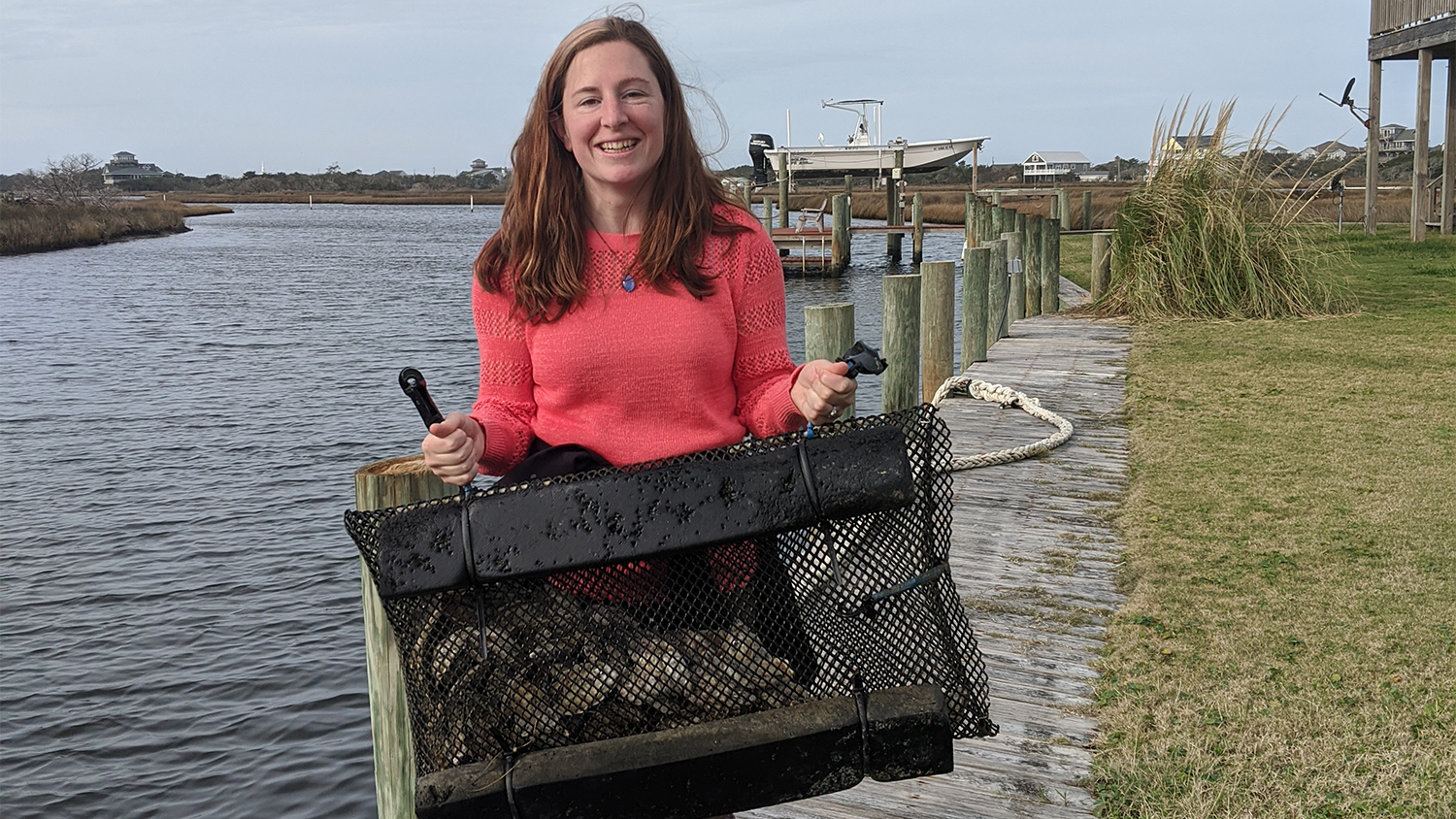 Harrison, in collaboration with the North Carolina Coastal Federation and North Carolina Shellfish Growers Association, laid the foundation for the North Carolina Oyster Trail. The trail is a network of shellfish farm tours, restaurants, seafood markets, educational experiences, festivals and more. Starting a network of tourism experiences had been a topic of interest among state oyster growers for at least the past five years, and Harrison wanted to start putting in the hard work to turn it into a reality. She started meeting with groups of stakeholders, oyster growers, tourism officials and coastal leaders, in cooperation with NC State Extension Tourism and Knollenberg, to see how the trail could be brought to fruition.
"It really offers a distinct revenue stream for shellfish farmers," Harrison said. "Shellfish growers primarily make their money from selling oysters to restaurants, seafood markets and directly to the consumer. By having a tourism component of their business, they can diversify where those revenues come from and leverage the existing tourism infrastructure along North Carolina's coast. The Oyster Trail is the perfect way to do that."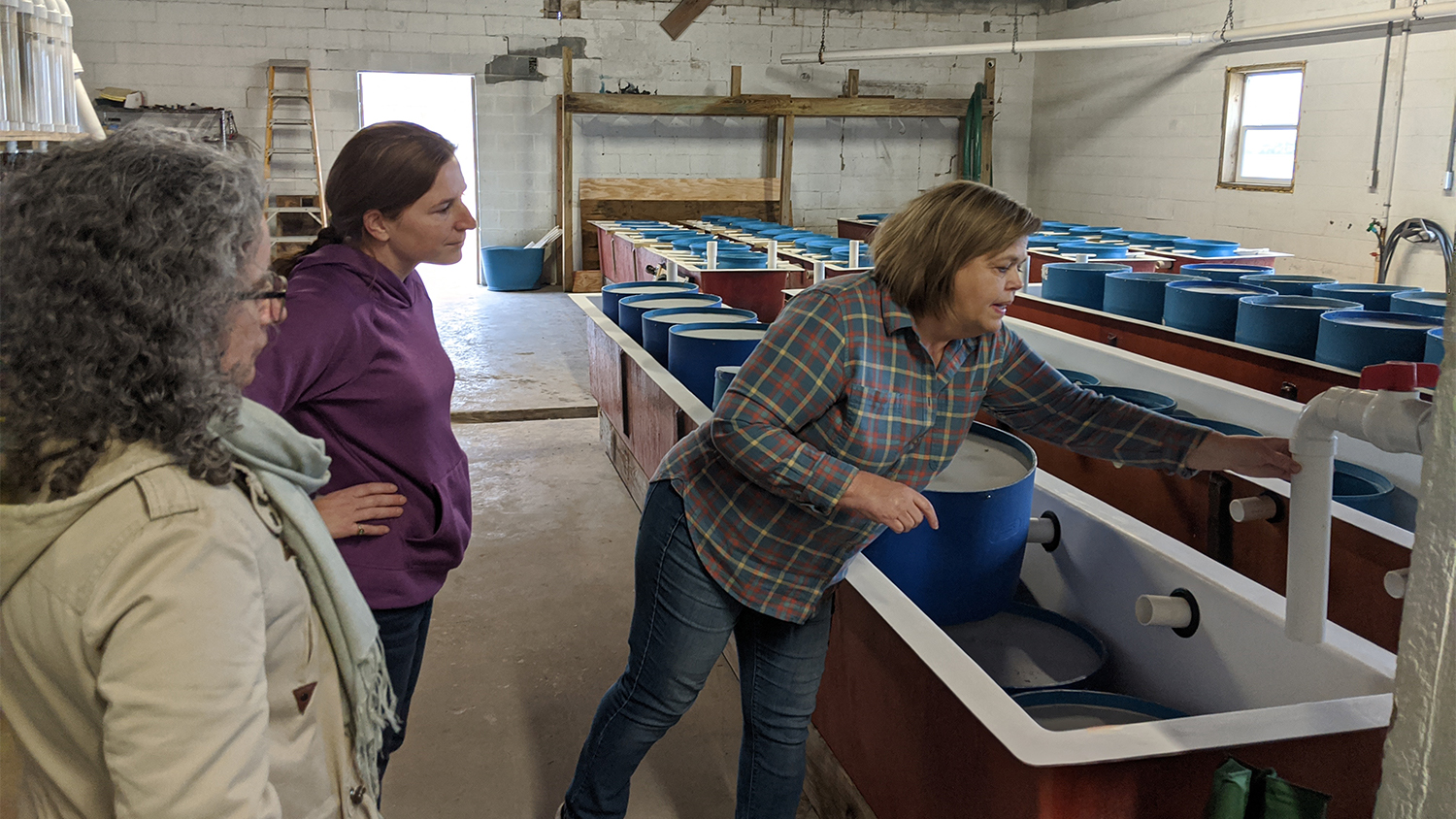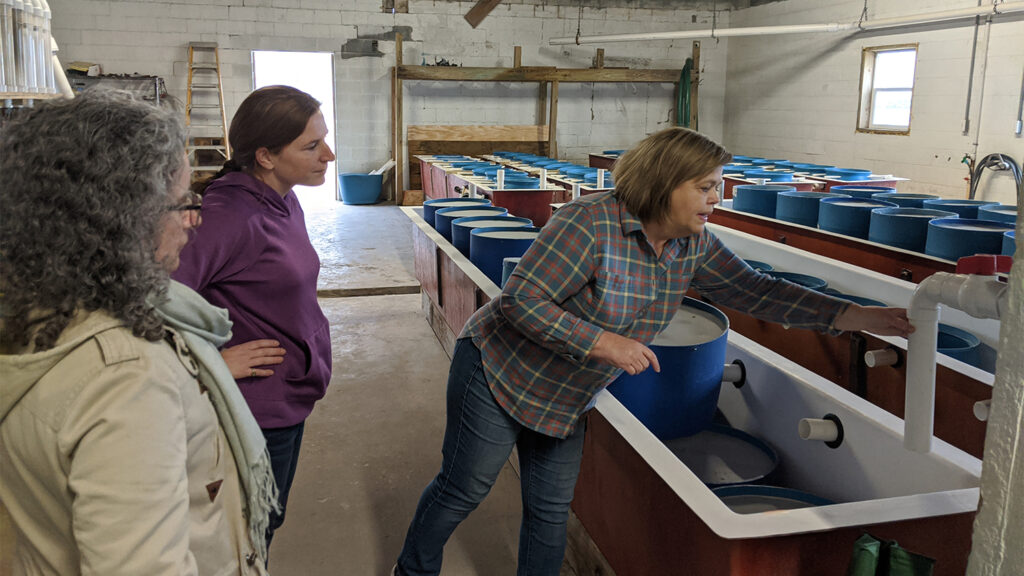 This August marks the start of the second year of the two-year $119,784 research project to put North Carolina oysters on the map. Knollenberg and her team are working to create a profile of potential shellfish mariculture tourists so that coastal communities in the state and along the Atlantic Ocean can capitalize on the growing interest in food tourism. Next summer, the study will culminate in a blueprint, or final recommendations, on how to enhance the North Carolina Oyster Trail. With the blueprint, oyster growers and destination marketing organizations can build out experiences to move the mariculture tourism industry forward.
"We can capitalize on the great food that we produce here in North Carolina, whether that's seafood, like oysters, craft beer or moonshine, all of which has context in both the historic and current culture of our state," Knollenberg said. "Historically, we were a state that produced a lot of seafood, livestock and agricultural products. It's also a space where we can establish our reputation as a great place to visit and to eat." "Merging mariculture with tourism delivers many benefits to NC coastal communities," Barbieri added. "Tours can help to diversify and increase growers' revenues, local businesses benefit from tourists' expenditures and tourists gain from the direct experience."
Enhancing tourism experiences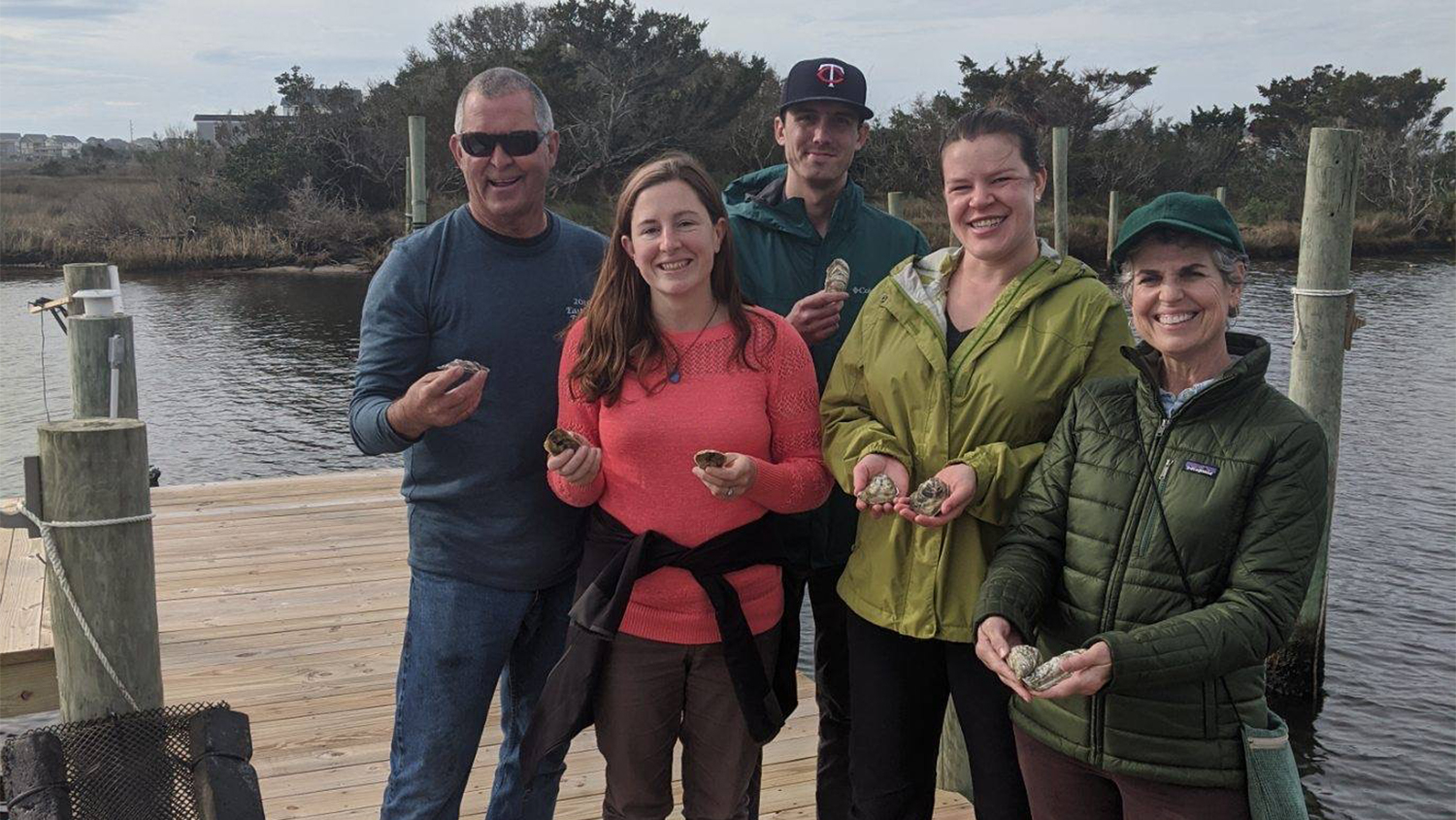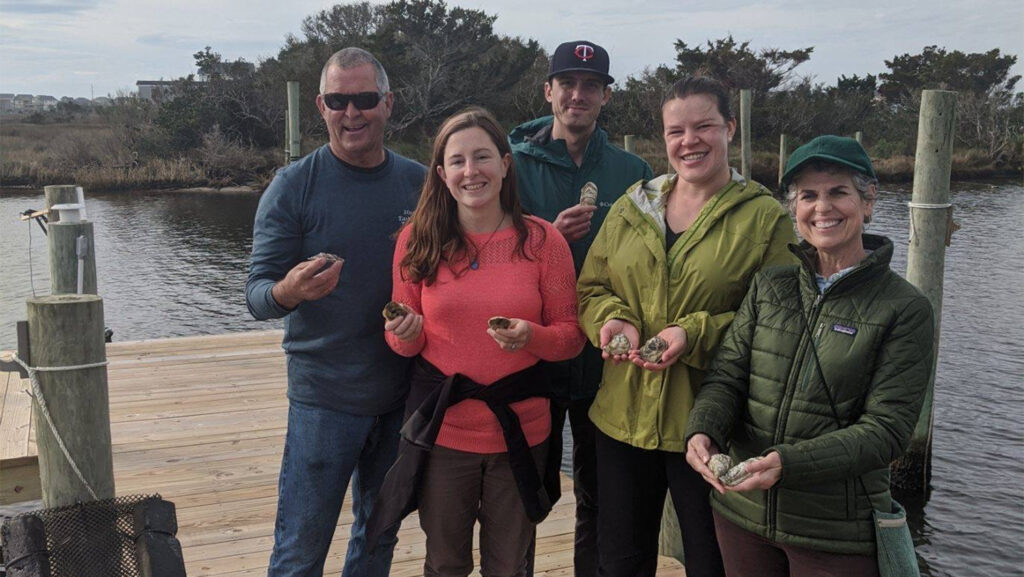 Currently, Knollenberg and her team are getting ready to launch stage two of the six-phase study: surveying potential coastal visitors to discover the kinds of oyster tourism experiences they prefer and where they would seek information about these types of experiences. The first step in the study involved creating a qualitative assessment to measure the shellfish mariculture tourism supply. This involved interviewing oyster growers, individuals in the lodging, food and beverages side of the tourism industry, and destination marketing organizations such as the Wilmington and Beaches Convention and Visitors Bureau.
The next stage in the study will compare what potential visitors want and what currently exists in the shellfish mariculture tourism industry. Then, Knollenberg and her team will look at the existing gaps and see how they can help close them. Knollenberg is especially excited about stage five, where her team will develop a few pilot experiences with partners they identified at the beginning of the study. Potential visitors will be recruited to partake in the pilot and experience what mariculture tourism is all about.
"This gives mariculture tourism providers a chance to dip their toes into the trail, and learn from implementing some of these experiences," Knollenberg explained. "We'll be able to collect data from participating visitors, learn if they are satisfied, what didn't meet their expectations and what could be improved, so we can then help providers improve those experiences."
With the COVID-19 pandemic, tourism may look different for many, but that won't stop the Oyster Trail from flourishing. "COVID-19 is changing everything in terms of how people will travel and how people will want to explore different places," Knollenberg said. "But we know that North Carolina has a loyal base of visitors. It might take them a while to come back, but they'll come back and look for new experiences."

Applications are open for anyone interested in becoming a part of the oyster trail — from oyster growers to eco-tour operators. In light of the impacts of COVID-19, the first year of membership is free for interested members who apply by Dec. 31, 2020.