Alumnus Support to Fund Undergraduate Research in Tree Improvement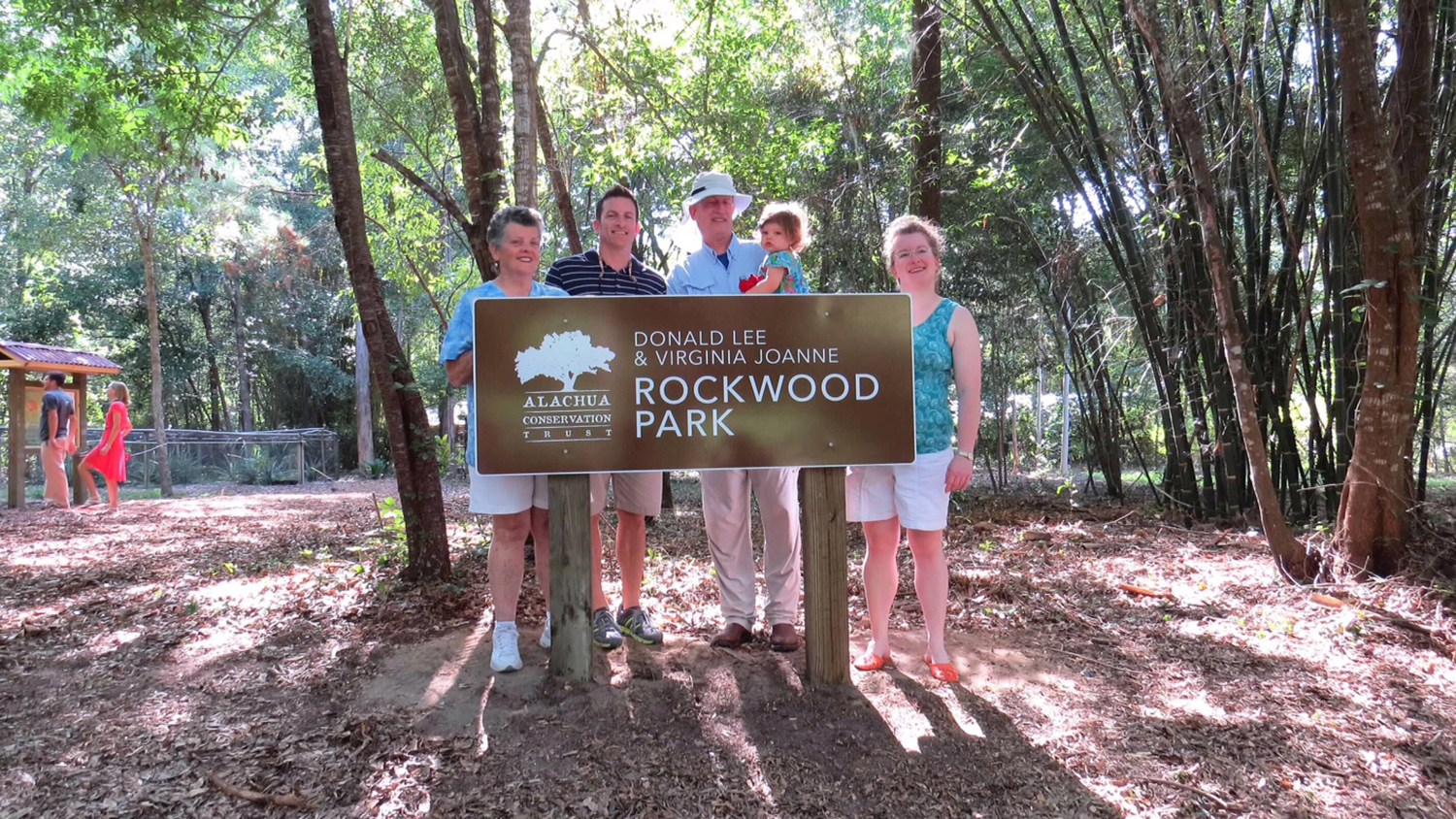 Growing up in rural Illinois, Don Rockwood lived on land that was idle, meaning it didn't have much plant life. As a teenager, he decided to plant pine trees on the land to create a windbreak. This project sparked his lifelong passion for forestry, fast-growing trees, and ultimately, his desire to cultivate generations of students with a similar passion.
Don and his wife, Joanne, have generously established a planned gift to create the Rockwood Undergraduate Research Award in the College of Natural Resources. This gift will provide opportunities for students with an interest in tree and plant genetics to collaborate with faculty researchers in the Department of Forestry and Environmental Resources. The fund will give preference to underrepresented students in forestry and will support paid internships with faculty members focused on tree improvement.
Don sees the need to increase diversity in the forestry field as paramount. From his perspective, if the profession wants all people, including minorities, to appreciate forestry and natural resources, we need more underrepresented researchers and scholars.
While at the University of Florida, Don helped coordinate a program with Florida A&M University, a Historically Black University, to guide students through the forestry program and connect them with jobs after graduation. This goal of increasing diversity in forestry inspired him and Joanne to prioritize females and students of color for internships supported with their gift.
Some of the trees that Don planted as a teenager in Illinois are still there today. He says he was lucky to have found his interest in forestry and research early on, but he recognizes that not everyone is given that opportunity. He hopes the gift will spark a lasting interest in forestry in more students and will push the field into a more diverse and modern future. 
A Family Affair
Don '72 earned his Ph.D. in forest genetics at NC State under the inspiring direction of Dr. Bruce Zobel, a pioneer in the field of forest genetics. Don went on to complete his postdoctorate at the University of Florida, where he joined the faculty and remained until his retirement in 2009. After retiring, Don started a private consulting firm called Florida Fast Growing Trees, or Florida FGT.
Throughout his career, it was not uncommon for Don's research to become a family affair. Joanne, a retired teacher, often assisted Don by collecting data and cataloging findings. Joanne recalls caring for their infant daughter Kim while helping in the greenhouse. Every few minutes, Joanne moved the carrier to avoid Kim getting hit by the sprinkler. Today, she jokes that she should have an honorary degree in forestry after years of unofficially assisting in Don's research projects.
"I can't begin to tell you how many red-eyed, curly-winged fruit flies and straight-winged fruit flies I counted for him at one time," she said. "I learned more about forestry than I ever really wanted to know at that time, but I'm glad I did now." 
It is the Rockwoods' hope that their gift will "encourage faculty to seek out undergraduates and, at the same time, for undergraduates with research inclinations to move into the (tree improvement) area," Don said.
Genetics programs like the College of Natural Resources Tree Improvement Program can decrease the amount of time a tree needs to mature by 5-10 years and improve the quality of wood produced. By creating higher-quality wood products, researchers can replace fossil fuel products with biomass products that are renewable and more sustainable.
"Certainly in the broader perspective of forestry in the Southeast, the economics of growing pine trees or anything else gets better with the shorter rotation, which is the time from planting to harvest," Don explained. "If we're going to address climate change, we need to broaden the way in which we use trees," he said.
The Rockwoods' gift will help inspire future researchers by giving them the opportunity to develop a research plan, conduct short experiments and analyze the findings. Don's hope is that students will be able to publish their research in a scholarly journal, giving students the opportunity to see the full spectrum of research prior to graduating and making them better candidates for high-quality jobs.