Student Success
Graduation to Vocation: Aldo De Leon Resendiz is Engineering Paper Mill Processes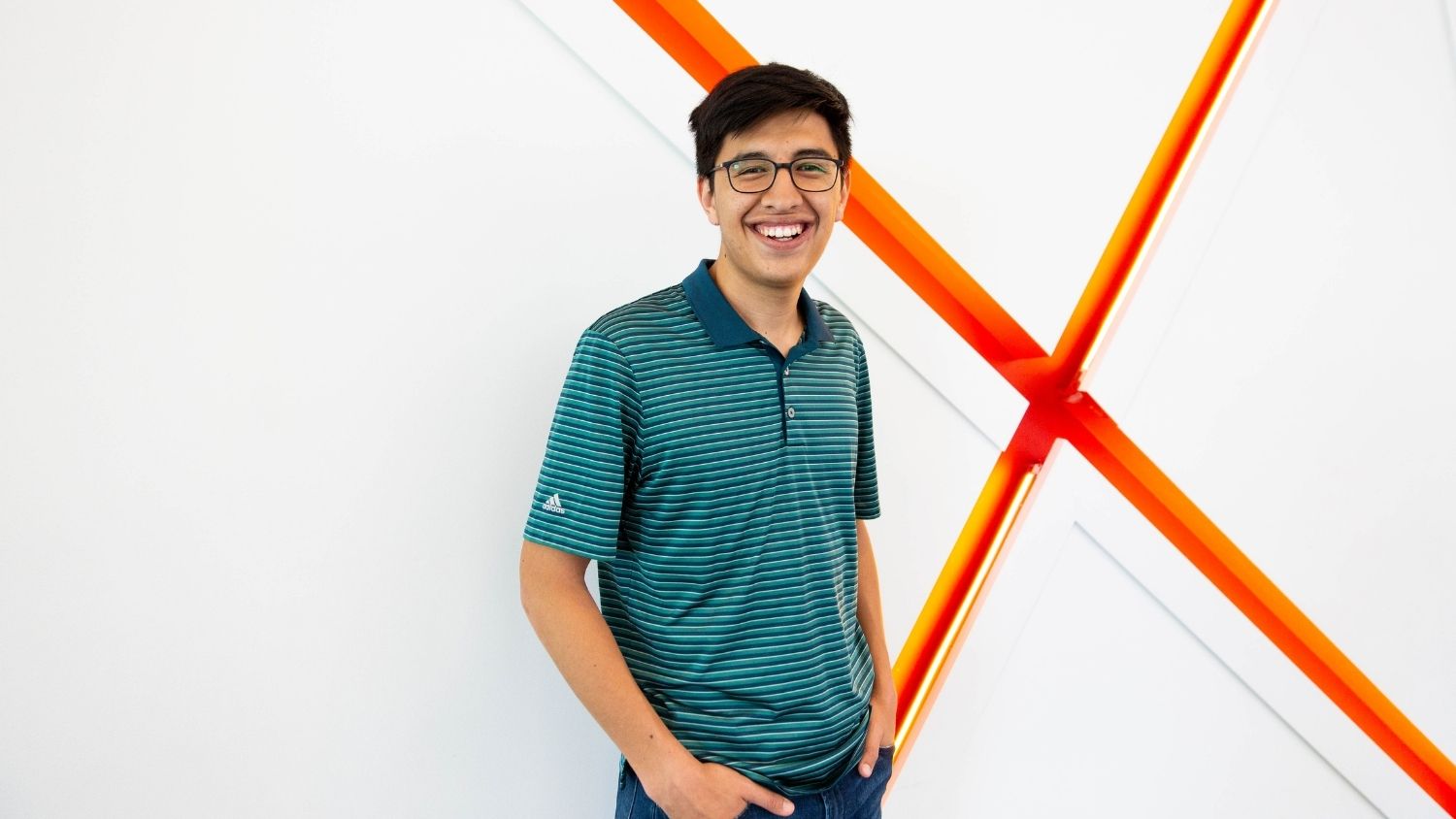 Aldo De Leon Resendiz graduated in May 2021 with degrees in paper science and engineering and chemical engineering. During his time at NC State, De Leon was a Goodnight Scholar, University Scholar and a member of the Society of Hispanic Professional Engineers.
He also completed work experience at WestRock, Eastman Chemical, International Paper and The Clorox Company. After graduation, De Leon will work for International Paper as a REACH (Recruit, Engage, Align College Hires) engineer. We reached out to learn more about his time at NC State and plans for the future.
How has the College of Natural Resources impacted you and prepared you for your future?
The College of Natural Resource, more specifically the Paper Science and Engineering program, has provided me with the professional skills needed to excel in the workforce. Due to this program's constant investment in my professional development, I am now confident in my ability to succeed in life and make a difference.
What's your favorite memory or class from your time at the College of Natural Resources?
One of my favorite classes in the College of Natural Resource is PSE 371: Pulping Process Analysis with Dr. [Hasan] Jameel. This was the first course in my academic career where the material learned in the classroom was applied to a real-world scenario. In this course we began the semester with a log of wood and produced bleached paper by the end of the semester from the log of wood. This course showed real world implications of the material learned in class and that is what inspired me to be an engineer: the application of knowledge.
What is unique about you or your work?
I believe I am unique in the way I look at the world and creatively solve problems. I once read a quote by Bill Gates that read "I choose a lazy person to do a hard job. Because a lazy person will find an easy way to do it." You may think that I am calling myself lazy, but I believe that Gates meant people have certain characteristics that assist them in overcoming certain problems. That is what makes me unique, being able to approach problems in ways that only I see.
What motivated you to pursue your work?
I have always shown an inherent affinity towards science and math. The combination of those interests with my curiosity to break apart things, understand how they work and put them back together led to my pursuit of an engineering degree. Additionally, the Paper Science and Engineering program cultivated a support system that feels like family.
What advice would you give students entering your major or field?
Never compare yourself to the people exiting said major or field. The students that are now graduating, decorated with countless cords, and amazing career plans were once in your shoes nervous and unprepared. Rather learn from their scars and ask for their guidance. You will get there in the blink of an eye.