Student Success
Doris Duke Scholars Program Aims to Promote Diversity in Conservation Science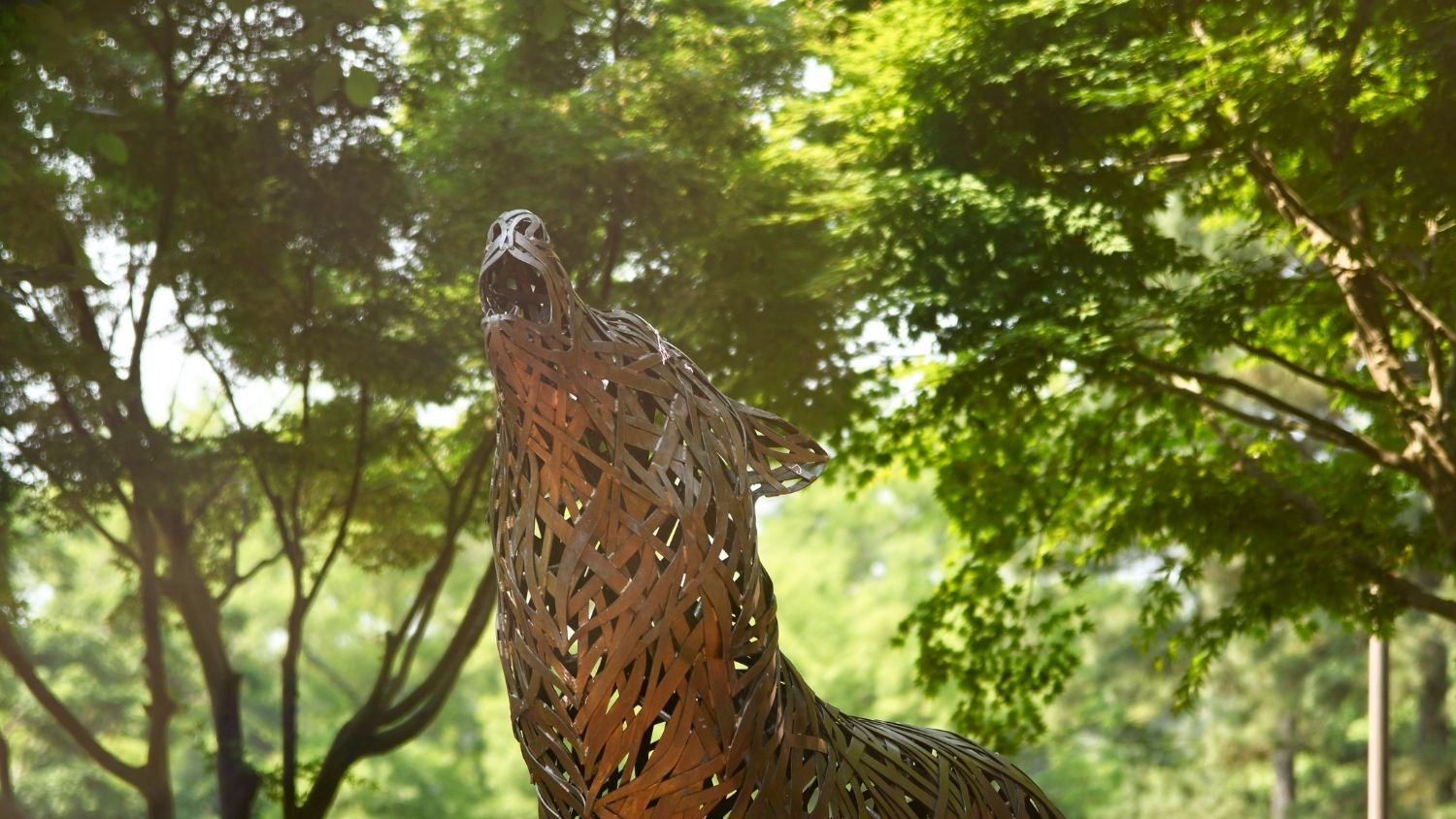 The Doris Duke Conservation Scholars Program (DDCSP) Collaborative at NC State provides internship and research experience for undergraduate students interested in conservation and diversity within the conservation field.
With a focus on providing opportunities to underrepresented groups in conservation, the program allows students to become future leaders in the field. Students also receive intensive diversity and inclusion training. Scholars come from five universities across the country, including NC State.
The program kicks off with Conservation Leadership Week, where speakers give talks about diversity in the field and help students understand biases, including those that often go unnoticed. "That makes this program somewhat nontraditional, because we do out-of-the-box training and professional development," said Zakiya Leggett, assistant professor of forestry and environmental resources and NC State's campus director of DDCSP.
Leggett said students ultimately gain a greater understanding of diversity and inclusion through the training sessions of Conservation Leadership Week, allowing them to become advocates in the field.
"Advocating for diversity within conservation has many benefits," said Daniel Choi, a former Doris Duke Scholar and fisheries, wildlife and conservation biology graduate. "One is that whole groups of people who would not otherwise be exposed to conservation and the outdoors are brought in. And programs like these have a trickle-down effect: by providing opportunity, you can change one person's life trajectory, and they then have an unavoidable impact on everyone around them."
Students also gain research and professional experience throughout the two-year program. During their first summer, the scholars complete a research experience, assisting faculty and graduate students with research and completing their own smaller, independent research project.
The following summer, scholars complete a professional internship experience. In the past, students have interned with government agencies, zoos and NGOs. "That second summer, the students really get to chart their own path. They meet with the national director and talk about where they want to end up, which I think is an amazing opportunity," Leggett said. "The national director is so connected from being a part of this program for years that students have been able to experience their dream jobs for a summer, which is pretty cool."
The DDCSP Collaborative funds the scholars' stipends and housing costs for both experiences. This gives students the freedom to choose experiences that most align with their interests. It also allows faculty, graduate students and organizations to take on interns they may have not otherwise been able to.
By bringing multiple universities together, the DDCSP Collaborative has created a sense of camaraderie and connection. The groups from each organization meet multiple times a year to discuss the program, and some students are even partnered with faculty from another university. Some DDSCP scholars have also interned and entered graduate school together.
Sasha Pereira, a 2021 graduate who majored in zoology, particularly enjoyed this aspect of the program. "One of my most memorable experiences as a Doris Duke Scholar occurred when I met my cohort for the first time during Conservation Leadership Week (CLW), which involves a series of activities and field trips based out of the U.S. Fish and Wildlife Service National Conservation Training Center in West Virginia," she said. "CLW was the first time I had ever met a large number of fellow environmental enthusiasts from a variety of different backgrounds, and spending time with them was a wonderful experience."
Students interested in applying for the program can find more information here. The early application deadline is December 1st, 2021 and the general deadline is February 15th, 2022.