Honors and Awards
Lokendra Pal Named E.J. "Woody" Rice Associate Professor
Pal's research focuses on the development of smart packaging and other bio-based materials.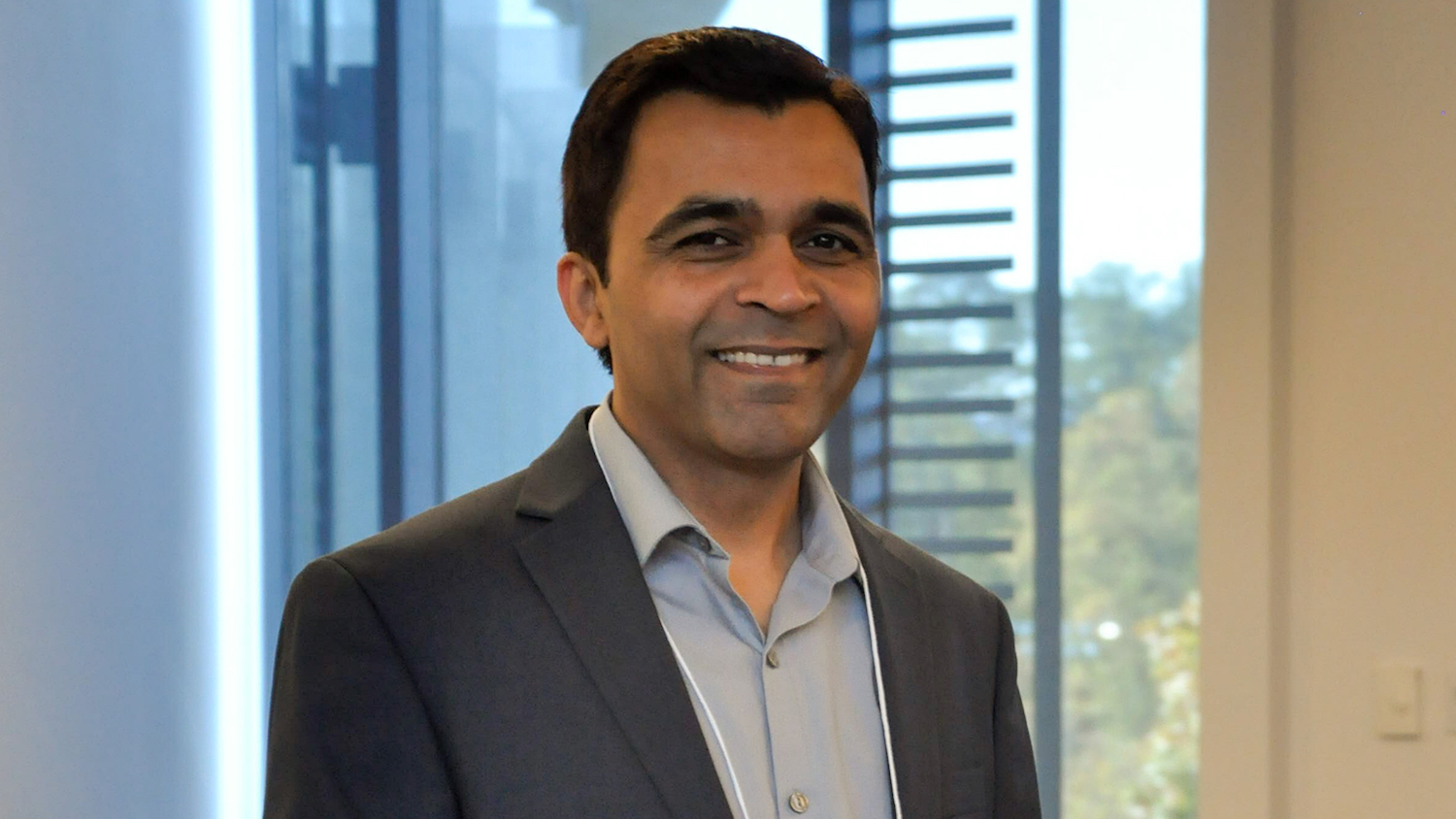 Lokendra Pal has been named the E.J. "Woody" Rice Associate Professor in Paper Science and Engineering for his extraordinary service to the Department of Forest Biomaterials at NC State's College of Natural Resources.
The four-year professorship was established in 2008 to recognize a tenured faculty member in the Department of Forest Biomaterials who is focused on research and teaching in biomass utilization for sustainable bioenergy and biomaterials.
"I feel honored to be recognized with this distinct award and to be able to connect with the legacy of E.J. "Woody" Rice. I am very thankful to my colleagues, faculty, staff and students for their support. I would also like to extend a very special thanks to my family, who supported me through this journey," Pal said. "I believe this recognition will strengthen our global reach in sustainable materials research and advanced manufacturing innovation with strong industry and public partnership. I would also like to acknowledge our public and private research partners."
Pal, who received a Ph.D. in Paper and Imaging Science and Engineering from Western Michigan University, has over 19 years of experience in the research and technological advancement of bio-based materials and in managing and collaborating with industrial partners. He previously spent nine years working with Hewlett-Packard Company.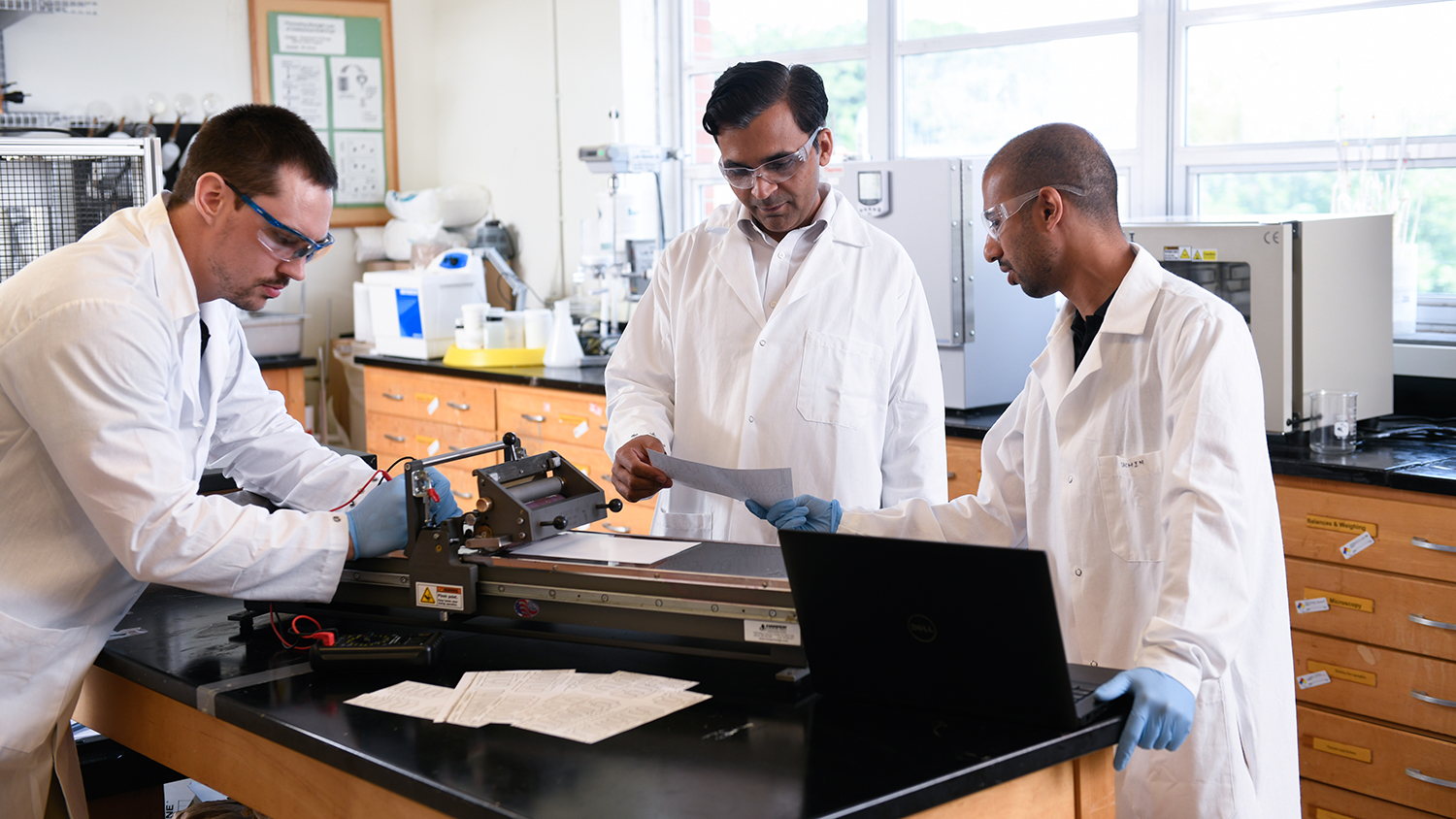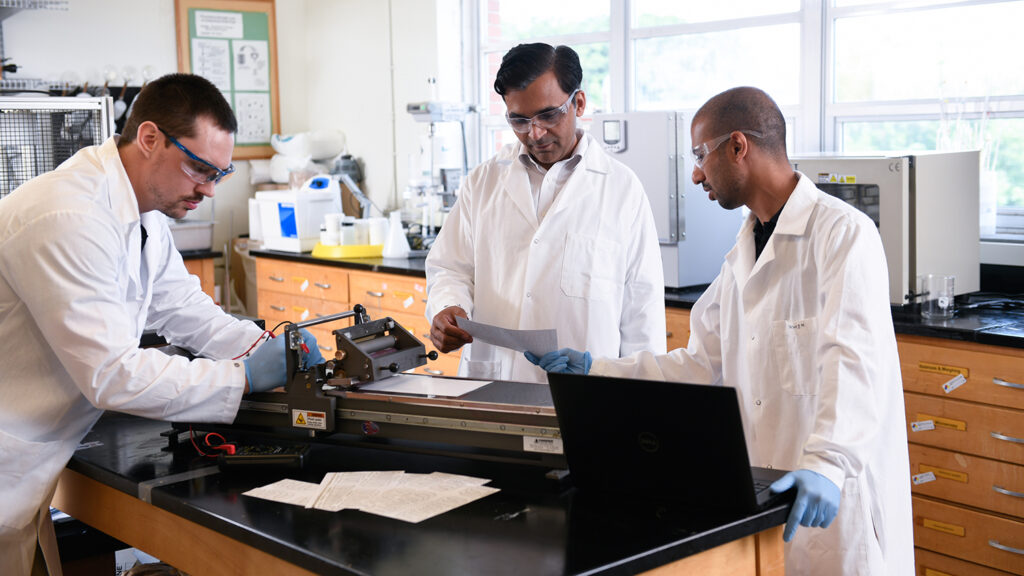 Since Pal joined NC State in 2015, his research has focused on the development of smart packaging, printable electronics and other bio-based materials. His research has resulted in 24 patents and more than 60 peer-reviewed publications.
Pal is director of NC State's Paper Pilot Plant-Smart Manufacturing Innovation Center and co-founder of the Tissue Pack Innovation Lab. He currently teaches undergraduate courses on advanced process tools manufacturing and paper process analysis.
"Dr. Pal is an outstanding teacher and researcher," said Steve Kelley, interim head of the Department of Forest Biomaterials and the Reuben B. Robertson Professor. "He teaches one of our most demanding classes where our seniors run the pilot paper machine and get hands-on experience with the real-world process … In his research program his creativity and technical breadth have allowed him to lead an array of very diverse projects … Dr. Pal is the epitome of 'Think and Do'."
In 2021, Pal was named a TAPPI Fellow and NC State University Faculty Scholar for his excellence in research and teaching. He was also recently among a select group of faculty to receive Chancellor Innovation Funds in support of research.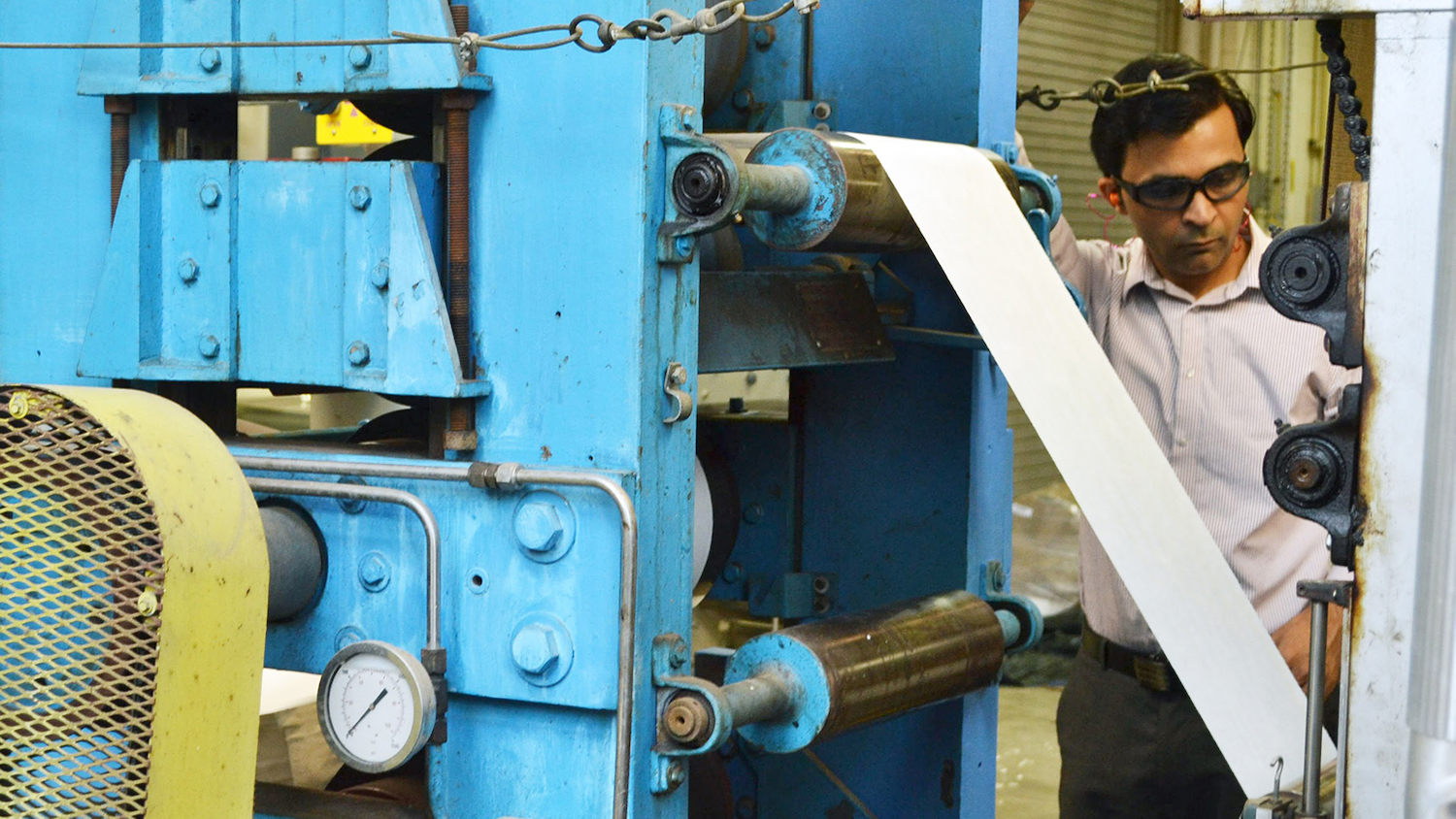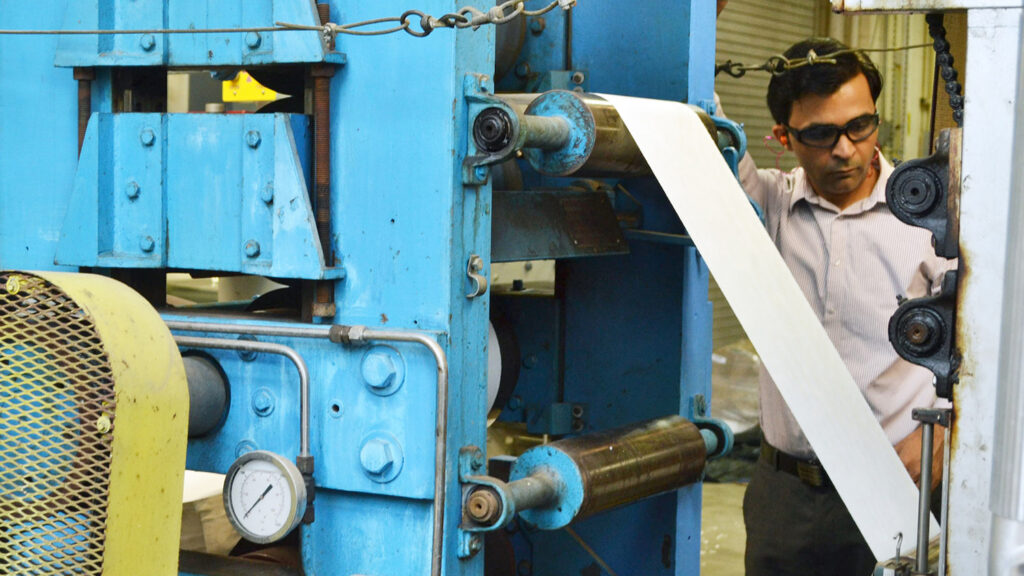 Richard Venditti, the Elis-Signe Olsson Professor in the Department of Forest Biomaterials, said Pal is "an extremely qualified applicant for this award due to his dedication and outstanding contributions to the research, teaching and extension programs advancing the knowledge and understanding within the biomaterials field."
"His efforts will benefit society and the environment," Venditti added.
Lucian Lucia, a professor in the Department of Forest Biomaterials, said Pal is "deserving of an award in which drive, commitment, passion, and a fierce dedication to the industry are its firebrands."
"Woody would be very proud to have Dr. Pal be the next flagbearer for this award," Lucia added.
About the E.J. "Woody" Rice Associate Professorship
E.J. "Woody" Rice spent 35 years with Hercules Incorporated and established Hercules' presence in Southeast Asia and Latin America. He also made life-long contributions to the pulp and paper industry and to NC State University. He retired as Group Vice President in 1992, following a year of consulting with the Institute of Paper Science and Technology, where he was named Vice President of Business Development, and became President of IPST in 2002. Rice retired in 2004 when IPST merged with Georgia Tech. The endowment for the E.J. "Woody" Rice Professorship was funded through outright gifts by Rice, Hercules Incorporated, friends of Rice, and matching funds from the North Carolina Forestry Foundation.