Student Success
What It's Like to Study Tropical Wildlife in South America
NC State students LP Mancini and Martina Nordstrand reflect on their recent study abroad trip to Ecuador.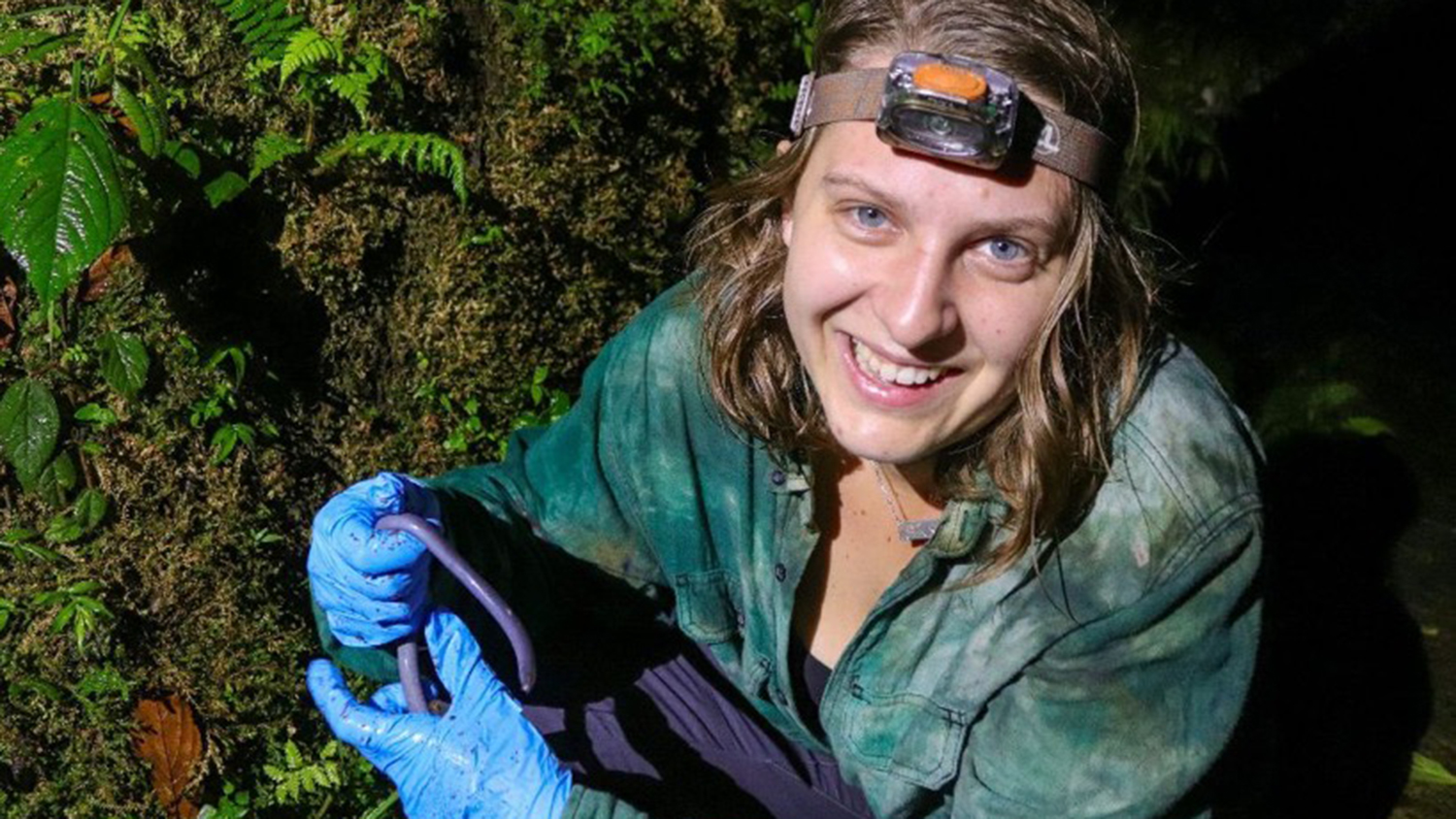 A group of 14 NC State students traveled to Ecuador for spring break to gain hands-on experience and exposure to wildlife management practices and conservation issues.
The trip was held as part of the FW405/595: Tropical Wildlife Ecology course taught by Chris Moorman, professor and associate head in the Department of Forestry and Environmental Resources at the College of Natural Resources.
We recently spoke with LP Mancini and Martina Nordstrand, both students in the fisheries, wildlife and conservation biology program, about the trip. Check out what they had to say below.
Why did you want to participate in this study abroad trip?
Mancini: I wanted to participate in this study abroad trip to experience a new landscape and all that inhabits it, including plants, wildlife, and people. As a fisheries, wildlife, and conservation biology major, ecological processes fascinate me. With much of my education based in the southeastern United States, this was an opportunity to broaden my ecological knowledge to the tropics, where biodiversity is much greater. While biodiversity in Ecuador is remarkably rich, the country faces many threats. Cultivating an understanding of the people and cultures there, the impacts of ecotourism, and efforts to conserve the landscape yields knowledge that can be applied to conservation challenges at the global scale. Experiencing this first hand was an opportunity I did not want to pass up.
Nordstrand: It focused on wildlife ecology, which is what I am pursuing here at NC State. I also have always wanted to visit the Neotropics and I felt this was a great opportunity to finally visit.
What was your favorite activity during the trip?
Mancini: My favorite activity during the trip was night walks in the Amazon Rainforest. This is a biased perspective, as I was most interested in the herps (wildlife slang for reptiles and amphibians) and insects of Ecuador. Walking through the densely vegetated rainforest at night was serene, eerie, and incredible, with massive whip scorpions and bullet ants transversing the ground and colorful tree frogs at eye-level. I feel certain that this answer would be different for every individual on the trip, with highlights for the group including boat rides in the Amazon River Basin, hikes through the cloud forest to see the Cock of the Rock (a bird both colorful in plumage and personality), and mist netting on foggy early mornings.
Nordstrand: While it wasn't specifically wildlife-focused, we got to stay at Kapawi Lodge in the middle of the Amazon and met the Achuar people, who own and operate the lodge. We were able to visit a village and try native food. It was the first time I had ever met people from so far outside my own culture, and it was really eye-opening to see firsthand how they live off the land.
Are there any skills you learned that might benefit you in the future?
Mancini: During the trip we mist netted birds, as well as set Sherman and camera traps. These are all good skills to have in the wildlife field, as they are popular methods for data collection. When mist netting and processing birds, we would take data, including species, sex, feather molt, presence/absense of a brood patch or cloacal protuberance, skull ossification, etc. Getting practice with handling birds and assessing this information is an applicable experience to future field work with birds.
Nordstrand: We did focus on wildlife research techniques, such as small mammal trapping, bird mist-netting, and how to set up camera traps. All of these techniques are ones I expect to use later in my career. I also think that traveling in general is great experience, as I want to be as well-rounded as I can and flexible later on in my career.
Why would you encourage other NC State students to participate in this trip?
Mancini: I would encourage other students to participate in this trip because it is a once-in-a-lifetime experience to witness Ecuador's landscape and biodiversity. The trip is coined "the Andes to the Amazon," and it is true to its name. You will spend time in the high-elevational paramo atop the Andes mountains, travel into the cloud forests on the eastern montane slopes, and then down into the Amazon basin; this is more than a 10,000-foot elevational difference from start to finish. Seeing these ecosystems change along an elevational gradient and the high species turnover and richness is an ecological marvel. Having exceptional guides along the way to provide you with detailed information about these species, as well as the culture and economy of Ecuador is an eye-opening, magical experience.
Nordstrand: I believe it's important for people from the United States to travel outside of it, especially to a country so different from our own. This trip is definitely a must for any wildlife student, especially if you are interested in research in the tropics. We saw hundreds of species of birds, mammals, amphibians, reptiles, and more.
What kind of career would you like to pursue following graduation?
Mancini: Following graduation, I hope to gain research experience as a field technician for a few years before returning to school to get a master's degree or Ph.D. Ideally, I would like to participate in a project overseas. My primary interest is in herpetology but in the field of wildlife, it is important to be versatile and open-minded in selecting focal species. I would be open to any field research project centered around wildlife conservation.
Nordstrand: I definitely want to follow a career in ornithology. I would be happy to work with birds in any way, but my dream career would be one where I could educate the public on birds and wildlife while also conducting research.