Honors and Awards
Cubbage Honored with 2022 Jackson Rigney International Service Award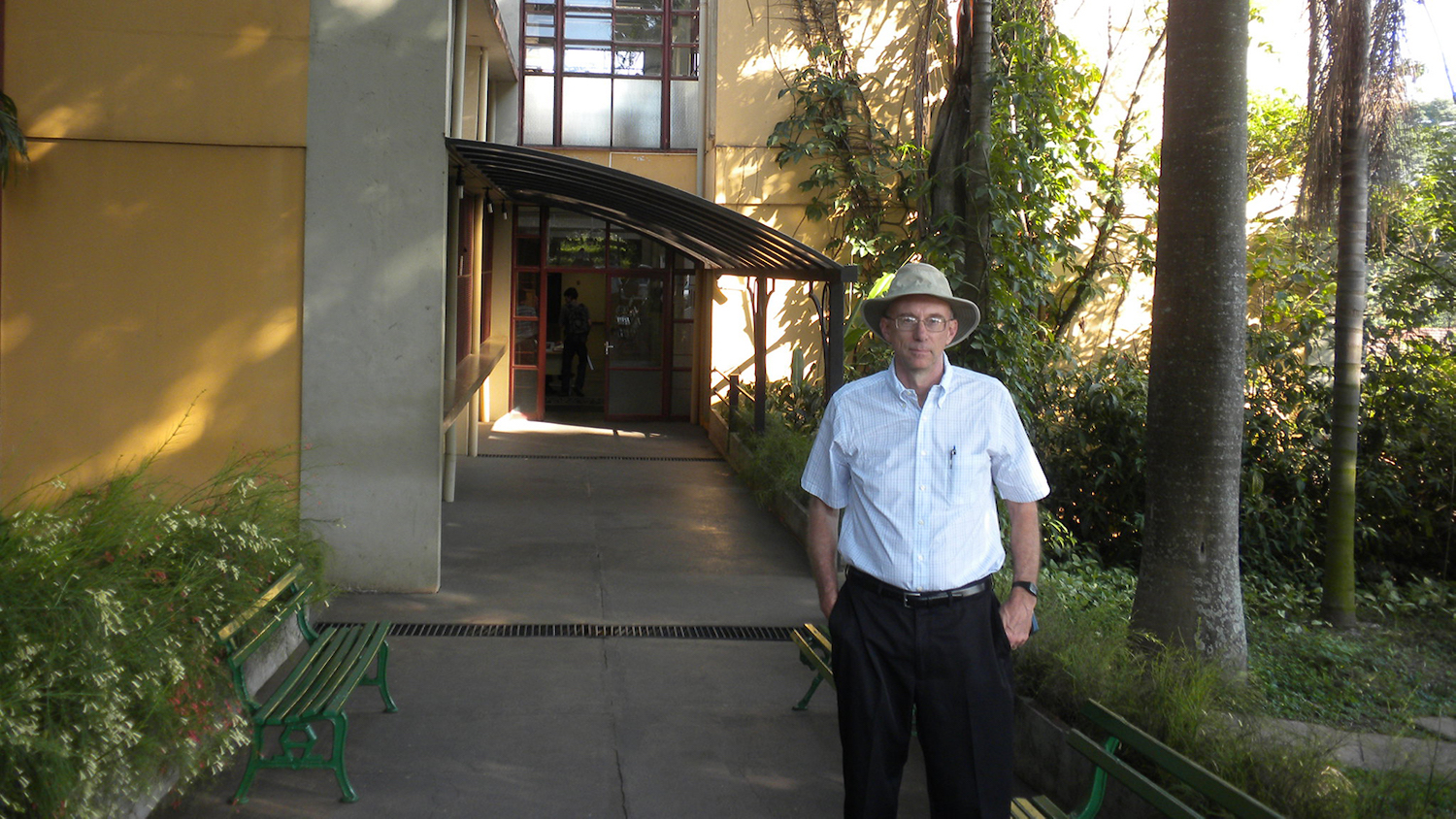 Fred Cubbage, a professor of forestry and environmental resources at the NC State College of Natural Resources, has been named the recipient of the 2022 Jackson Rigney International Service Award.
The Jackson Rigney International Service Award recognizes the distinguished contributions of a faculty or staff member for the promotion of international understanding and service to the university and/or to the international community over the course of their career. Cubbage was selected out of three applicants.
Since Cubbage joined the NC State faculty as professor and head of the Department of Forestry in 1994, he has developed a very broad-based global research and advising program in forest economics, silvopasture systems, and forest policy. His research, teaching and service have fostered an extensive appreciation of our programs, faculty, and expertise at NC State across many countries and universities around the globe.
While serving as department head from 1994-2004, Cubbage was active internationally, including attending ten years of the Central America and Mexico Coniferous Resources Cooperative annual meetings in a different country every year. He was also a Fulbright Lecturing/Research Environmental Scholar in Argentina and Uruguay in 2004, and has maintained deep and enduring research interactions with colleagues both there and throughout Latin America.
Cubbage's research program on global forest economics has substantially expanded in the 15 years since his Fulbright exchange. It has involved cooperation with more than 20 individuals from countries around the world.
Additionally, Cubbage has served as a lecturer, Ph.D. advisor, and graduate committee member in countries across Latin America, including Brazil, Chile, Peru, Costa Rica, Mexico, Argentina, and Uruguay Argentina and Uruguay.
He has interacted with more than 20 international graduate students and visiting scholars and more than 80 co-authors on at least 40 international publications in the last decade, based on a plethora of subjects, visits, and interactions.