Impact and Outreach
New Program Aims to Grow Tomorrow's Leaders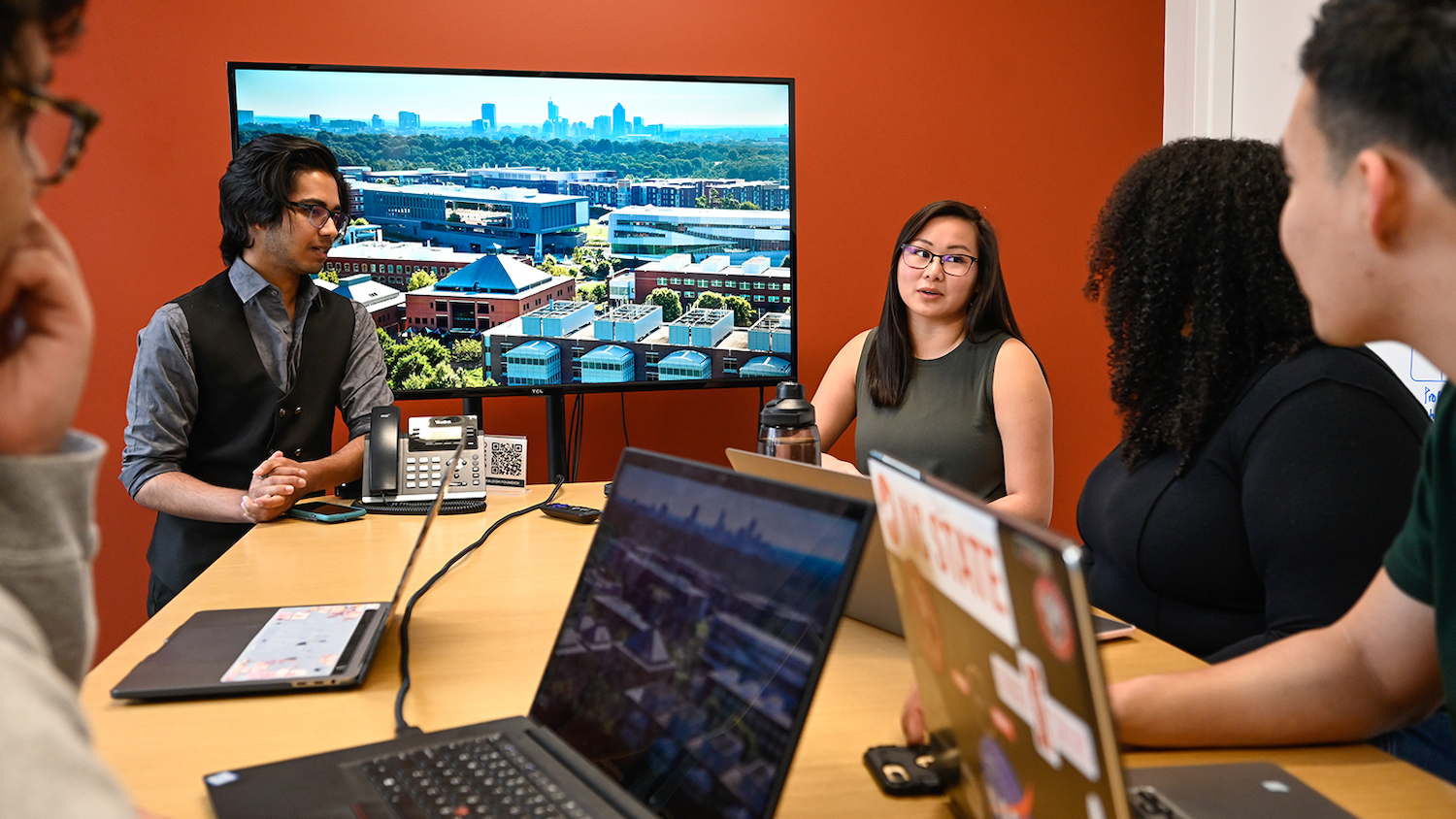 The College of Natural Resources strives to build the leaders of tomorrow through its many programs and scholarships, including the new James Buzzard Leadership Development Program. The program, which is expected to launch in the spring of 2023, will be led by Jason Bocarro, a professor of parks, recreation and tourism management.
"Jason brings a career that includes research on leadership in the public sector, teaching this content in the parks, recreation and tourism management department at the undergraduate and graduate level, teaching in the Global Leadership Minor for the Shelton Leadership Centers and leading international trips as part of the Global Leadership Minor and professional service with organizations such as the British-American Business Council where he serves as the executive education coordinator," said Myron Floyd, dean of the NC State College of Natural Resources. "He has demonstrated commitment to excellence in teaching and mentoring and student success."
The James Buzzard Leadership Development Program was established through a gift to the college by the late James "Jim" Buzzard, a 1976 pulp and paper technology alumni. The year-long program targets upper-level undergraduates who are within three semesters of graduation, with cumulative leadership experiences, such as the CNR Student Ambassadors, Shelton Leadership, Sustainability Steward or similar programs.
Students who are selected for the James Buzzard Leadership Development Program must commit to the entire year of the program. The mission is to enrich the leadership development of these students so that they leave NC State empowered as future leaders who can guide teams to success in whatever career path they pursue.
Jim Buzzard believed, "Outstanding leaders carry a mystique about them. They inspire great things, but many, in observing them, wonder 'how did they get that way?' The simple truth is that outstanding leadership, like any other skill, can be learned. Good leaders have taken the time to develop their craft, clarifying their core beliefs and cultivating their ability to inspire others."
Another key aspect of the James Buzzard Leadership Development Program is an educational component that will equip students with a greater understanding of their potential and a strengthened confidence in what they can accomplish as an effective leader. This element is envisioned as a 1-3 credit course sequence or co-curricular activities offered across two semesters that utilizes an inspirational case-based learning approach combined with focused leadership development through readings, reflections, career coaching, cultivation of connections within the cohort, and hands-on activities.
"Visionary leaders like Jim Buzzard and General Hugh Shelton, who have invested time and resources in setting up leadership programs at NC State, believe in the importance of leadership training programs," Bocarro said. "For me, it is humbling and exciting to be afforded the opportunity to develop and be in a position to put into practice some of the ideas that Jim Buzzard believed in."
"I want the Buzzard Leadership program to inspire the next generation of students, who have an interest in leadership, to be exposed to ideas and people so that they are in a position to lead organizations to solve some of the critical issues facing us," Bocarro added. "To achieve this, it is going to require working across different disciplines, and working alongside people with different perspectives and personality traits. It will also require leaders to continually learn and relearn as the world becomes more complex."
Over the next three years, Bocarro plans to help students in the program develop their interests in leadership and hone their skills so they leave NC State ready to make a meaningful difference in their communities and throughout their career. He envisions the program to be a collaborative effort, involving individuals across the college to ensure the program's vision is a shared one, keeping in mind many of Buzzard's ideals.
Another goal of the program is to enhance the next generation of natural resources professionals who will be innovative, socially responsive, ethical and mindful leaders ready to positively impact their local communities and beyond. Bocarro plans to prepare students to move forward with a growth mindset and to inspire them to become lifelong learners.
Bocarro also aspires to prepare students to enter their fields with a grasp of leadership principles and to be self-aware about their strengths and areas of growth. To help students achieve this, the program will have an experiential component that will be supplemented by meaningful and personalized professional development opportunities.
"Furthermore, the program should provide participants with meaningful experiences and exposure to exceptional leaders, giving them the opportunity to spend quality time with these individuals," Bocarro said. "During my career, I've had the privilege of meeting and learning from leaders such as General Colin Powell, Huffington Post founder, Arianna Huffington, ex-Cisco CEO, John Chambers, and Harvard business professor and global management leader, Clayton Christianson. My goal is to use my network to provide students with similar opportunities learning from renowned leaders."