Forestry and Environmental Resources Research
What the Supreme Court's EPA Ruling Means for Climate Action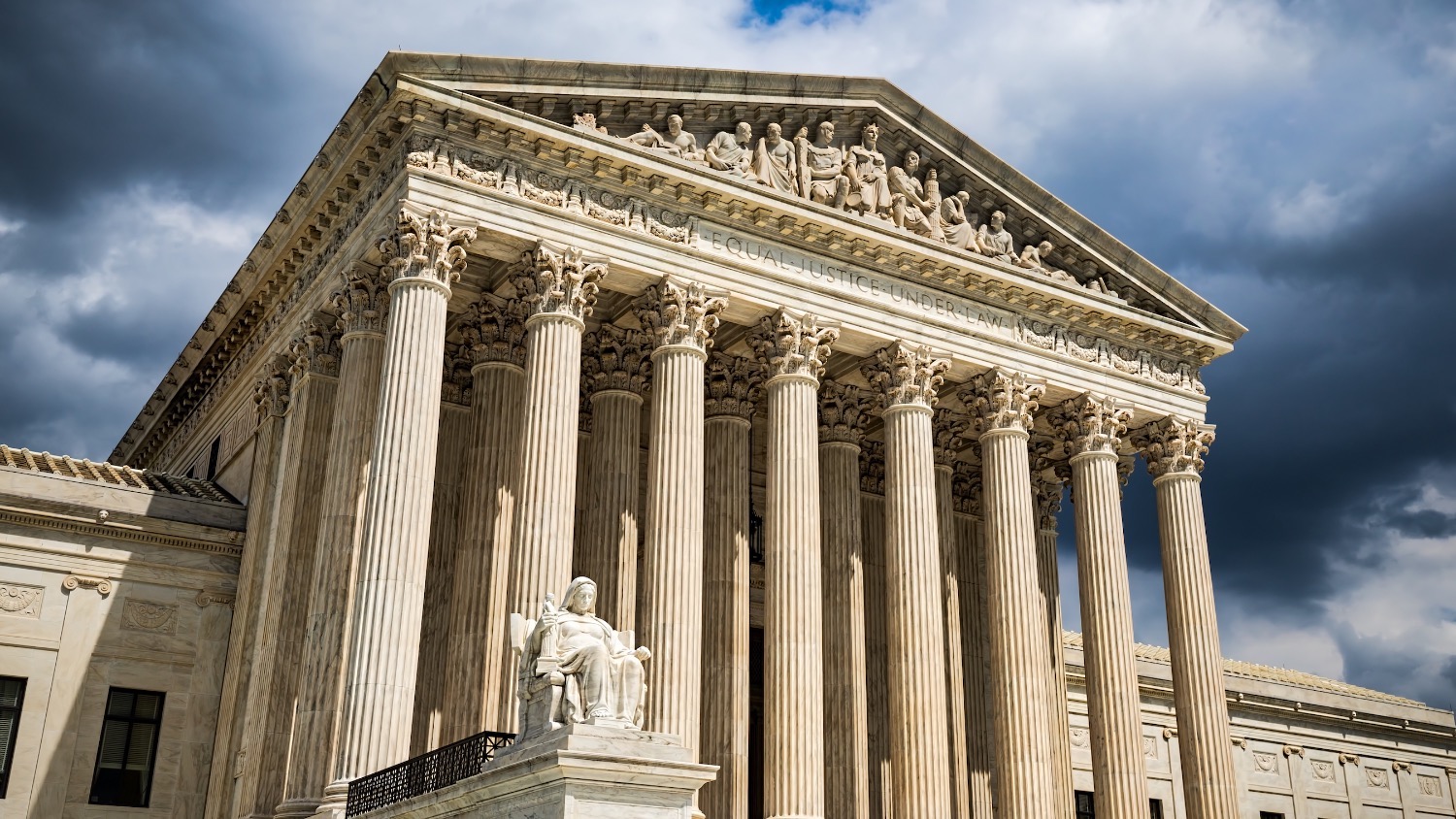 The Supreme Court recently ruled that the Clean Air Act doesn't give the Environmental Protection Agency broad authority to regulate greenhouse gas emissions from the country's power plants — a primary contributor to global warming.
Writing for the court's conservative majority, Chief Justice John Roberts said that only Congress has the power to limit emissions from existing power plants, citing the so-called "major questions doctrine" to justify the ruling.
The doctrine holds that in "extraordinary" cases involving matters of great "economic and political significance," federal agencies can't implement major policies without receiving express permission from Congress.
After adopting the Clean Power Plan under the Clean Air Act in 2015, the EPA directed every state to develop a plan for reducing emissions from power plants in an effort to promote an industry-wide shift from coal to renewable energy.
The plan, however, was immediately challenged by several states and coal industry companies. By 2016, it was temporarily blocked by the Supreme Court and then repealed by the Trump administration in favor of a new rule.
Jennifer Richmond-Bryant, an associate professor of the practice at NC State's College of Natural Resources, said the court's decision will create uncertainty in the energy sector, a consequence that could delay efforts to address climate change.
"Without regulation, nobody is on the same page. And if we don't know how we're going to move forward together, you're more likely to get bad actors who work against any kind of goals for the common good," Richmond-Bryant said.
In a report published earlier this year, the United Nations' Intergovernmental Panel on Climate Change warned that governments must increase their efforts to reduce emissions in order to avoid catastrophic global warming.
There are more than 3,400 fossil fuel-fired power plants operating in the United States, according to the EPA. These plants make up the nation's second-largest source of pollution, accounting for roughly 30% of carbon dioxide output.
Richmond-Bryant, a former EPA scientist who studies human exposure to air pollution, said the court's decision to limit the federal government's regulatory authority won't necessarily cause the energy sector's emissions output to increase.
"It may or may not impact fossil fuel usage," she said. "Fossil fuels are going to become increasingly rare and expensive in the coming years. When that happens, many companies will likely begin to adopt cleaner technologies."
President Joe Biden has pledged to cut the nation's greenhouse gas emissions in half by the end of the decade and to create an emissions-free power sector by 2035. The U.S. is the world's second-largest emitter of greenhouse gases.
Since Trump's replacement for the Clean Power Plan — the Affordable Clean Energy rule — was deemed by a federal court as being in violation of the Clean Air Act, the EPA hasn't had a standard rule for managing power plant emissions.
The EPA expects to issue a new rule in March 2023. However, because the agency isn't allowed to write a rule similar to the Clean Power Plan, it will have to reconsider what actions it can take within the confines of the court's decision.
EPA Administrator Michael Regan, in a statement, said the agency "will move forward with lawfully setting and implementing environmental standards that meet our obligation to protect all people and all communities from environmental harm."
While the EPA works to draft a new rule, many predominantly Black, Indigenous, or People of Color (BIPOC) and low-income communities will likely bear the burden of the court's ruling, according to Richmond-Bryant, who also studies environmental issues that have disproportionate impacts on marginalized communities.
Research shows that U.S. power plants are more likely to be located in low-income communities, with Black Americans facing the highest risks of mortality for adverse health impacts from particulate matter emissions.
In 2018, Richmond-Bryant and her colleagues at the EPA found that non-Hispanic Black Americans are exposed to 1.54 times more of the small pollution particles known as PM2.5 than the overall population.
More recently, Richmond-Bryant and her colleagues examined whether the closure of 92 coal-fired power plants between 2015 and 2017 altered the burden of particulate matter emissions among racial/ethnic and economic groups.
The study, published in the May 2020 issue of the American Journal of Public Health, found that emissions declined in all communities surrounding the plants. However, people in low-income and minority communities faced the greatest burdens.
"Our results suggest that particulate matter emissions from coal-fired power plants may have a greater impact on non-white residents living in poverty in the future, especially those who fall under the Hispanic census classification," Richmond-Bryant said.
Richmond-Bryant said policy makers involved in air quality management could use the study's findings to implement a burden analysis to promote equity and reduce particulate matter emissions.