Honors and Awards
Forestry Professor Fikret Isik Named Fulbright Scholar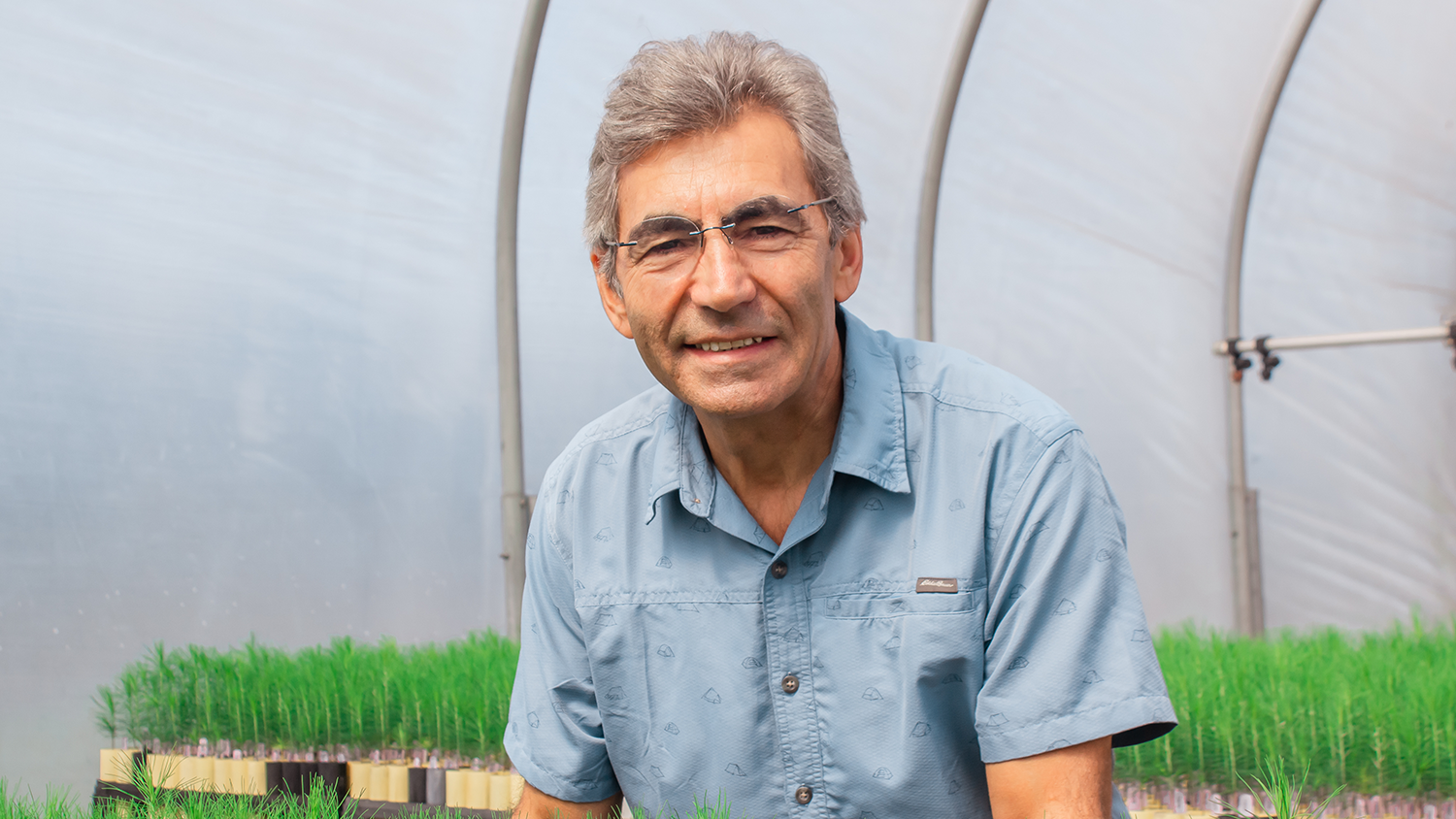 Fikret Isik, a professor of forestry and environmental resources and the co-director of the Tree Improvement Program at NC State, has received a Fulbright U.S. Scholar Award.
Beginning in February 2023, Isik will spend nearly a year conducting research on and teaching courses about quantitative genetics and its applications to plant and animal breeding at the University of Pretoria's Future Africa campus.
Isik joined the College of Natural Resources in 2000 as a post-doctoral researcher. His research focuses on breeding loblolly pine tree varieties that are fast-growing and disease-resistant for the forest industry and private landowners.
We recently spoke with Isik about his upcoming trip to Africa and the kind of impact he hopes to make during his time as a Fulbright Scholar. Check out the Q&A below to learn more.
What does it mean to you to be named a Fulbright Scholar?
The Fulbright Program is the flagship international educational exchange program of the United States. I am honored to be named a Fulbright Scholar. It brings a lot of responsibility too. At this stage of my career, it is a great privilege to use my professional and academic experiences to contribute, learn from, and serve the plant/animal breeding community in South Africa.
Why did you choose the University of Pretoria's Future Africa campus?
South Africa represents a critical area for increasing agricultural research capacity in meeting the global demand for food and fiber in the face of climate change and population growth. It is estimated that 80% of the needed production increase in food will come from enhanced agricultural systems. The rest will come from expanding arable land, mostly clearing natural forests and woodlands. Educating the next generation of plant and animal breeders and developing research capacity is essential to accomplishing food, fiber, and fuel security in the region.
I was also intrigued by the Future Africa satellite campus at the University of Pretoria and the African Centre for Crop Improvement at the University of KwaZulu-Natal. Future Africa is a new research institute and pan-African platform that's set to inspire science excellence to transform Africa and the region. Both institutions aim to educate the next generation scientists from sub-Saharan African countries. I wanted to be part of this greater cause.
How do you anticipate the Fulbright Scholar Program advancing your research?
The Fulbright Scholar Program will help me understand regional and global agricultural issues by studying a local situation with local experts. The visit will help to extend my scholarship and my horizons, help me to be a better scientist, teacher, and mentor. My research and teaching will be enhanced by new challenges in South Africa. I would not experience such challenges at my home institution.
What kind of courses will you teach?
I plan to develop modules and short courses on quantitative genetics and breeding during the visit. The courses will be designed to be delivered online as well as face to face at various locations. The lectures will be recorded and streamed to regional universities. The goal is to make the courses available to a broad community in South Africa and in the region for the long term. The project will be a collaboration between a group of scholars and teaching and technology specialists at the University of Pretoria and at the University of KwaZulu-Natal. In addition, I plan to teach guest lectures in undergraduate courses on topics related to quantitative genetics, experimental designs in agriculture and statistics.
What kind of impact do you hope to make as a Fulbright Scholar?
My diverse research and teaching experience and my Turkish and American background will give me unique insight into the topic of food and fiber security in the face of population growth and climate change. Living in South Africa would be tremendously helpful to building professional relationships and personal ties with the breeders, academics, and industry scientists. This network will be effective for continued collaboration after I return to the United States.
I will make a concerted effort to bring my Fulbright experience to NC State. I have close collaboration with the plant and animal breeding community on campus. I plan to give presentations at various venues to share my experience with colleagues. I will explore opportunities to further foster student and faculty exchanges between NC State and South African institutions.