Honors and Awards
NC State Professor Named Co-Editor of the Journal of Forest Business Research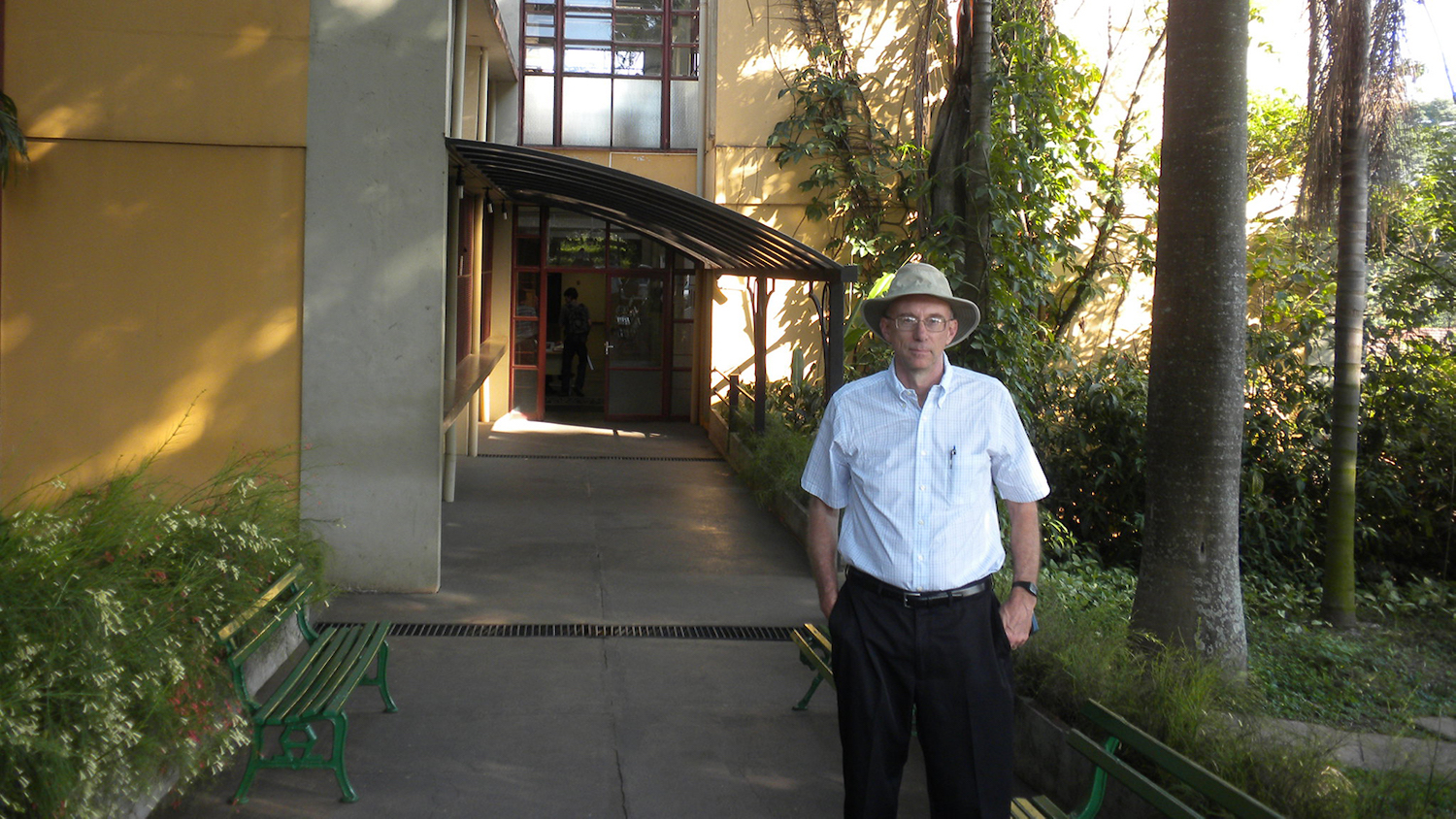 Fred Cubbage, a professor of forestry and environmental resources at the NC State College of Natural Resources, has been named co-editor of the international Journal of Forest Business Research.
The Journal of Forest Business Research, which is peer-reviewed and open-access, strives to offer a wealth of knowledge in a focus area which has not been previously covered as an explicit realm of scholarship — the science of sustainable business within the forestry sector.
"The intent is to focus on forest business, both research and practice, which would include corporate social responsibility, environmental social governance and broader components of the forest business field of disciplines," Cubbage said. "Our collective vision is for this journal, our work and our research to be a center and an important platform for contemporary forest business research and applications of forest business research and practice globally."
The journal is the idea of Cubbage and three other co-editors, two of which also have connections to NC State. Cubbage, who joined NC State in 1994, and his co-editors have all been working in forest finance for several decades. Cubbage also teaches and conducts research on natural resource policy, conservation programs, and forest economics.
Cubbage said one of the primary goals of the journal is to attract some of the best research that can be done in this field. The journal's format will be akin to BioResources, a web-based journal co-founded by Martin Hubbe and Lucian Lucia, both professors of forest biomaterials at NC State. There are currently five manuscripts that have been submitted and are being reviewed for consideration for the first issue this year.
During his career, Cubbage has served as an associate editor of several other journals. He's also authored or co-authored five books and more than 560 research and professional articles. When not helping advance the forest business sector outside of NC State, Cubbage is working to advance the College of Natural Resources, its research and be a mentor to graduate students. One of his recent endeavors is working to establish a new fellowship in the future, the Fred and Rita Cubbage Graduate Student Leadership Award, which embraces leadership skills among graduate students.
Cubbage, who served as the department head for the Department of Forestry and Environmental Resources for 10 years, is currently the graduate coordinator for the natural resources and forestry master's degree programs. "Doing research and teaching, in conjunction with being a mentor, is possibly the most rewarding part of this job," Cubbage said. "I work with committed, dedicated graduate students who strive to do well and I've been helping them develop a set of significantly advanced skills that will help them become leaders in our profession."
Cubbage noted his time as a mentor to graduate students as his most favorite memory while at NC State. To date, he has advised about 90 graduate students, including five this semester. In 2009, Cubbage received the NC State Alumni Association Award as a Distinguished Graduate Professor for Graduate Student Scholarship.
In 2004, Cubbage was named a Fulbright Scholar in Uruguay and Argentina and has worked internationally since, especially with global timber investments and conservation policy. He has served as a lecturer, Ph.D. advisor, and graduate committee member in countries across Latin America, including Brazil, Chile, Peru, Costa Rica, Mexico, Argentina and Uruguay. He has interacted with more than 20 international graduate students and visiting scholars and more than 80 co-authors on at least 40 international publications in the last decade. 
Prior to coming to NC State, Cubbage taught for 10 years at the University of Georgia and worked for five years for the U.S. Forest Service. It was when he served as a project leader at Research Triangle Park from 1991 through 1994 that Cubbage ended up on a path that led to his new home at NC State. While he was with the U.S. Forest Service in Research Triangle Park, he was appointed as a joint NC State professor, attended faculty meetings and volunteered to teach a forest policy course each year. "I really enjoyed the mix of academic teaching and research service," Cubbage said. 
In 1993, Cubbage founded the Southern Forest Assessment Consortium (SOFAC). The consortium "develops forest sector market models for application to forest resource assessments in the South, U.S., and the world," according to its website.
"I started the SOFAC co-op while I was with the USDA Forest Service and I brought it to NC State," Cubbage explained. "I was the co-director with the Forest Service economics project leader for about 10 years until 2005 while I was at NC State, then we shifted the management administration of it to NC State, and was co-director here until 2019. Creating SOFAC at the Forest Service and bringing it to NC State is one of my most enduring professional program accomplishments."