Student Success
A Wild Summer: NC State Students Take Wildlife Studies Outside the Classroom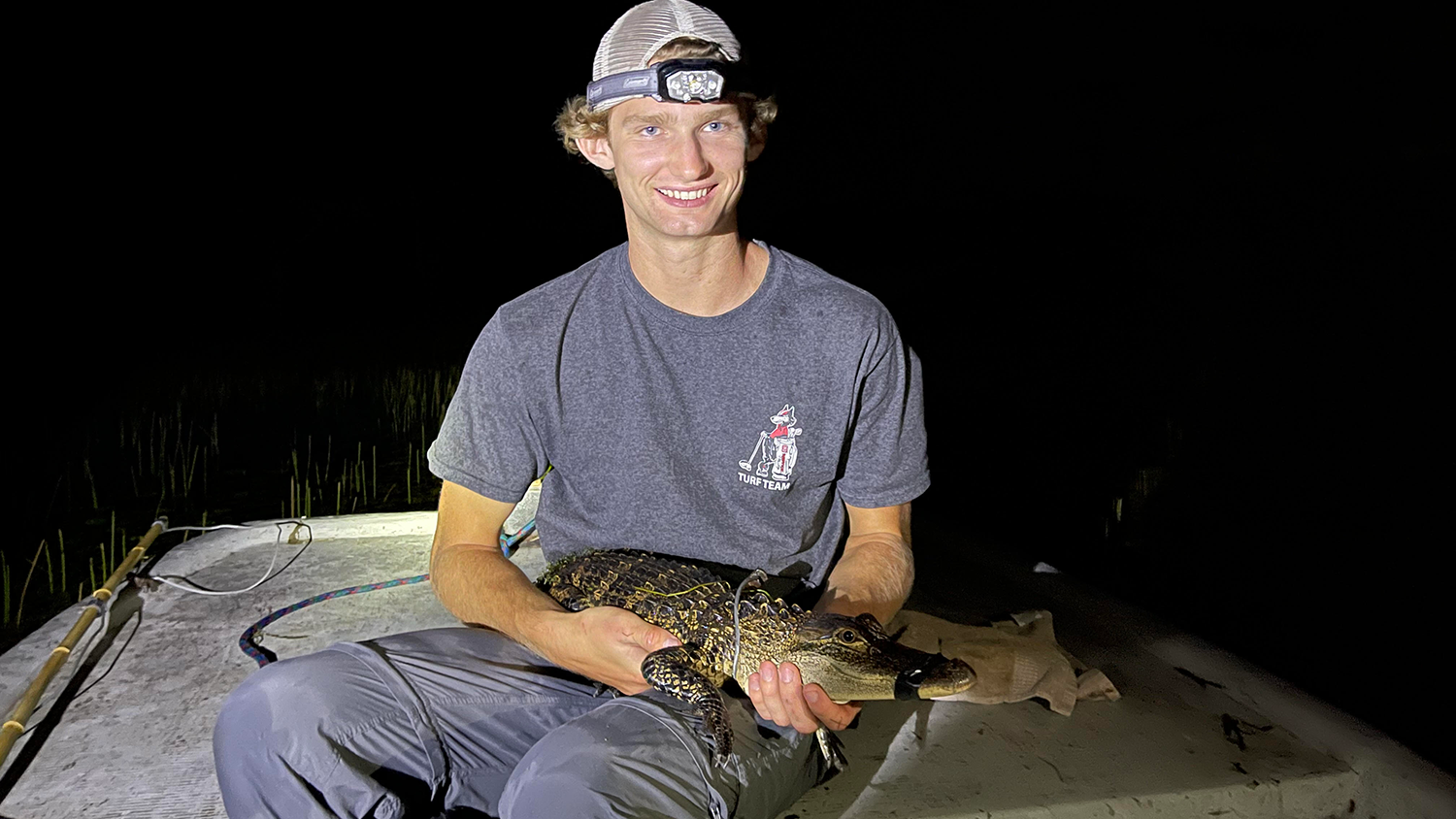 From researching wild turkey ecology to managing wildlife habitats at a privately-owned hunting and fishing club, eight undergraduate students majoring in fisheries, wildlife and conservation biology engaged in internship experiences this summer that provided depth to their education and focus to their future career plans. 
The internships were funded by The Camp Younts Foundation Fisheries and Wildlife Sciences Scholarship. The scholarship was established with an initial gift in 1999 from the Camp Younts Foundation and has continued to support undergraduate students in gaining hands-on learning experiences since then.
Kira Nuviae, a sophomore who interned with the North Carolina Wildlife Resources Commission's Habitat Conservation Division, said her work studying and evaluating the response of wildlife communities to stream and wetland mitigation led her to declare a double major. 
"After this internship, I found that I wanted to know more about the inner workings of organisms and the environment," Nuviae said. "This all prompted me to consider adding a major in biochemistry. Between a blend of fieldwork and lab work, I believe that these two majors would work together well and allow me to make greater connections and have a better understanding of how the world works and how I may be able to work with it." 
Students also discovered specific skills that can be directly applied to future jobs. For example, Jack Elvin, a senior who interned at Camp Bryan Farms, said he learned how to operate a variety of equipment used to manage land for wildlife, something that lends itself well to his future career aspirations. Elvin learned how to drive a backhoe, dump truck and a variety of tractors. Like other students, the hands-on experience Elvin had over the summer reinforced his future goals. 
"I was constantly getting hands-on experience with management practices I had learned in my classes in the wildlife program," Elvin said. "This internship has shaped my career plans by exposing me to a wide variety of habitat management practices, which I hope to continue using in my career path. I'm not completely certain what I want to do exactly, but I know I want to use the skills I've learned this summer and in my studies to manage and restore habitats for the benefit of wildlife."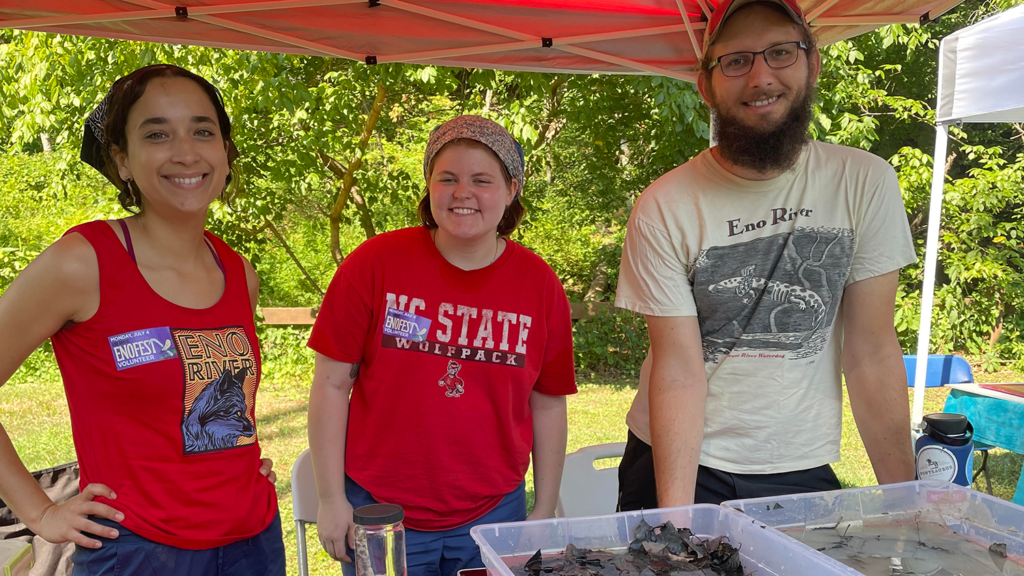 For Taliana Tudryn, a senior, her internship with the Juvenile Neuse River Waterdog Survey Assessment prepared her for graduate school. Tudryn and fellow classmate Sarah Krementz gained necessary field experience for graduate school applications as they worked on fieldwork and data entry assisting in a graduate research project. The nature of this project allowed them to network with doctoral students and ask questions, not just about fieldwork but the entire graduate school process. 
"Getting to talk to a doctoral student about the research process as a graduate student helped prepare me for graduate school," Tudryn said. "It took some of the stress off. It's okay to still be exploring now; I don't have to have my research topic pinpointed just yet."
Throughout the summer, students experienced many of these "aha moments." Sometimes, the hands-on experience in an internship reinforced the previous career aspirations only dreamed about in a classroom, such as Elvin's internship reinforcing his desire to work in habitat management. Other times, the experiences were just that – experiences students needed to gain practical, transferable skills for their futures, such as Nuviae becoming skilled at bat and bird netting. 
This article was written by Rebeca McNeill for the College of Natural Resources.