Student Success
Ivy Cage '26 Recognized for Oyster Reef Restoration Efforts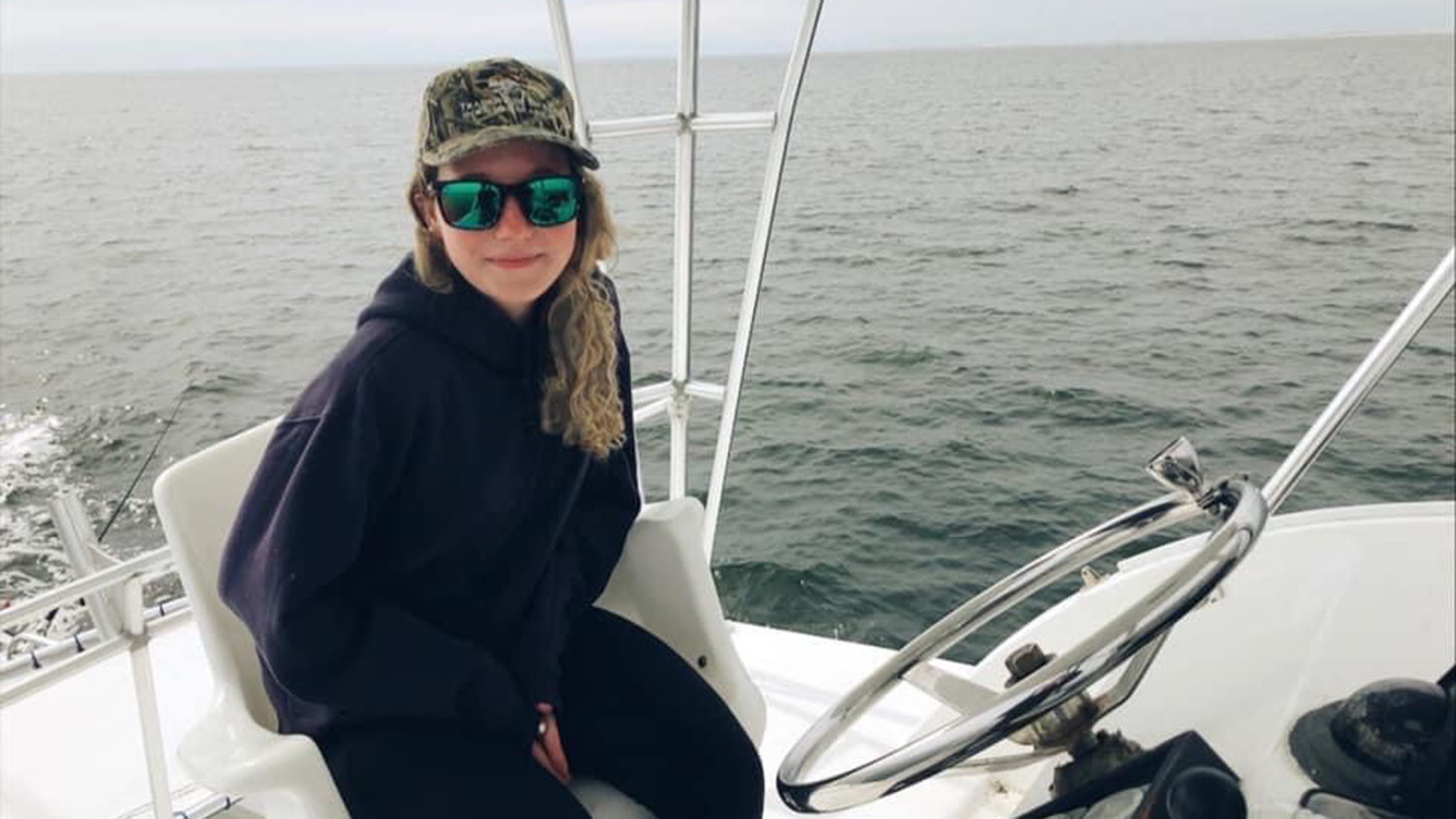 For NC State student Ivy Cage, protecting the North Carolina coastline and its natural resources has been a lifelong mission. Now her contributions to oyster shell recycling in the Outer Banks and oyster reef restoration are being recognized.
Cage, a freshman in the Environmental First Year Program at the College of Natural Resources, was recently named the recipient of the North Carolina Coastal Federation's 2022 Pelican Award for Outstanding Youth Volunteer Commitment. She's the youngest individual to have ever received the award.
"North Carolina's coast is such a strong environment that I wanted to do anything I could to make sure it was around for future generations and also around for people who enjoy it as much as I enjoyed it growing up there and wanting to sustain it as much as I do," Cage said.
Home is Where the Heart is
Cage was born and raised in the town of Mateo in North Carolina's Outer Banks. Her passion for environmental stewardship stems from growing up in a family heavily involved with commercial and charter fishing. In fact, over the last five years, she's worked on a charter fishing boat.
"Through growing up around fish, being outdoors and around the oceans constantly, I got a very big insight into how much, at least my town in general, really relies off of the fishing industry to pay the bills and keep the lights on," Cage said. "I knew from a very young age that I definitely wanted to preserve that as much as I can and I wanted to make sure it was here for generations to come."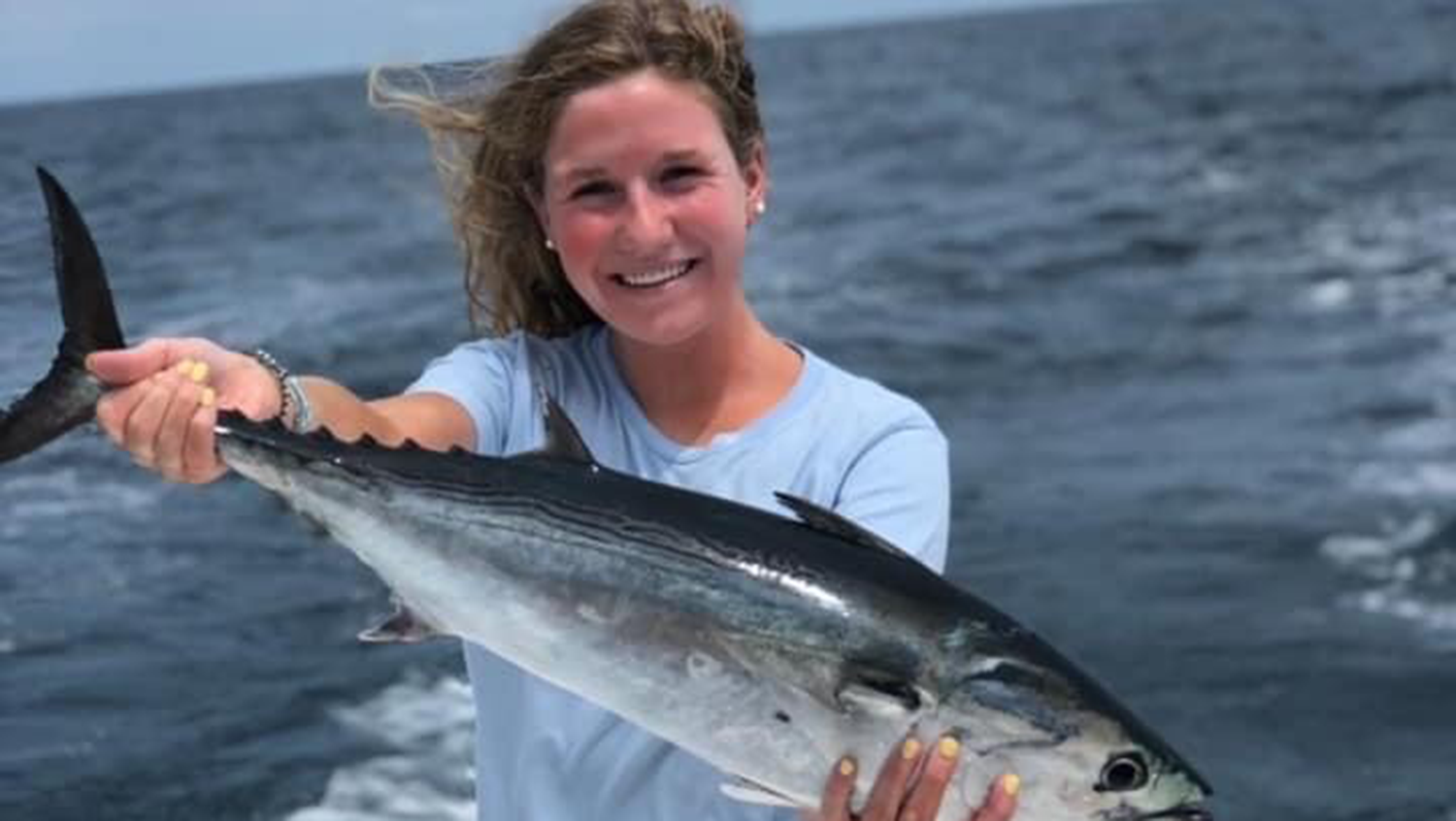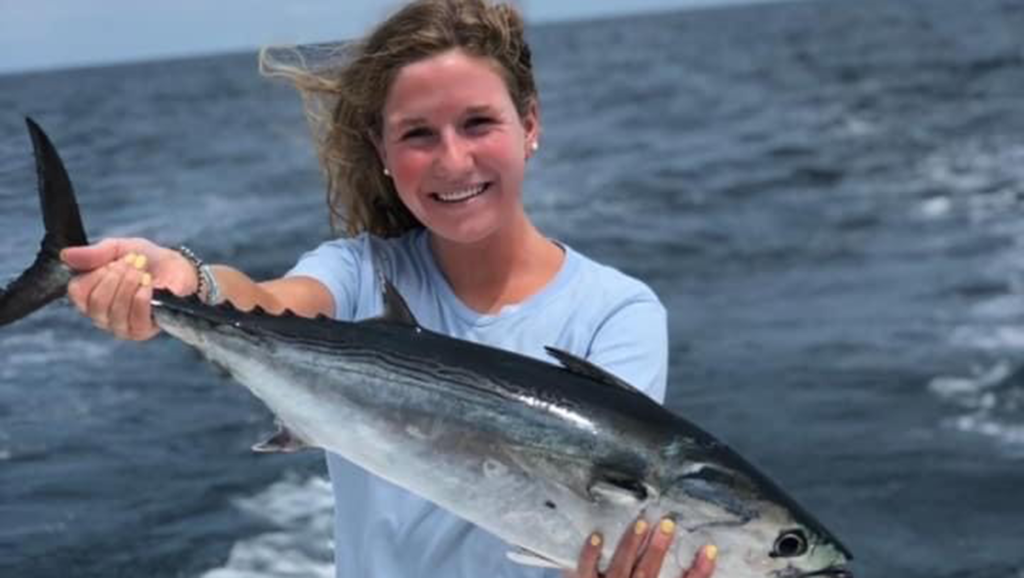 During the COVID-19 pandemic, when she was a sophomore at Manteo High School, Cage began a three-month internship with the North Carolina Coastal Federation, a nonprofit organization focused on protecting and restoring North Carolina's coast.
Cage worked extensively with the organization on an oyster farm over the course of her internship, learning all that she could about the shellfish — from how to grow them to why different locations along the coast produce oysters that taste sweet or salty.
Rejuvenating the Coast's Natural Habitats
Following her internship at the oyster farm, Cage volunteered for the organization's Restaurant to Reef Project, a reef habitat restoration initiative that aims to turn oyster shells collected from dining establishments into new habitat for fish and shellfish.
Cage visited numerous restaurants throughout the Outer Banks, including Mulligan's Grille in Nags Head, to collect oyster shells and would drive them to the closest oyster shell recycling site, either Kill Devil Hills Recycling Center or the shell pile in Wanchese Industrial Park.
At the recycling locations, volunteers put all the oyster shells together to dry them out, and once they get enough, they move all the oyster shells back onto a barrage and put them back into the ocean at a reef restoration location. "It felt very strenuous, but at the end of it we see just how much of an impact it made already to the coast," Cage said.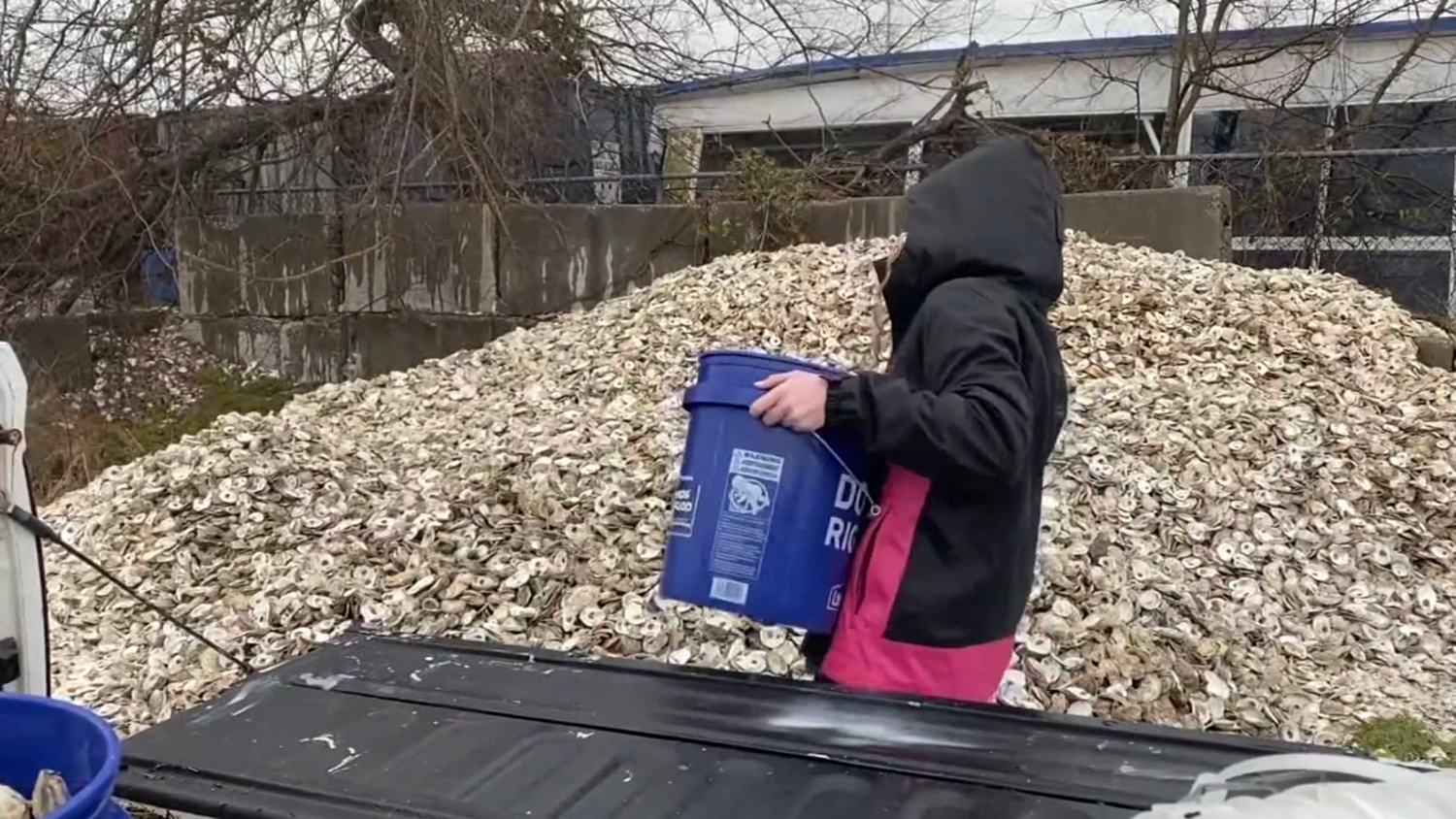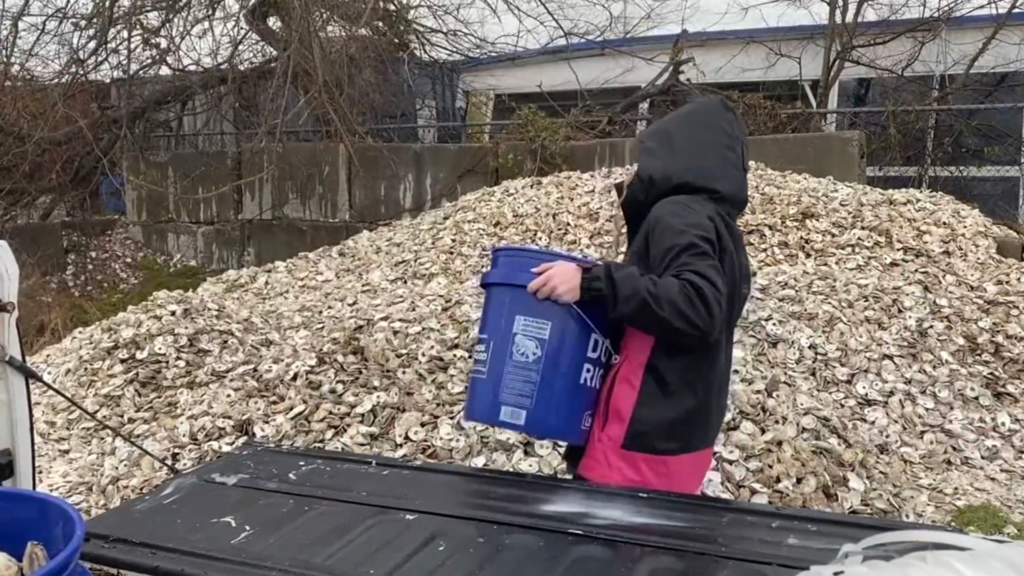 Free floating baby oysters eventually attach to these new reefs and help to grow more oysters along the coast, according to Cage. The oysters, in turn, restore water quality and provide a habitat for a large variety of sea creatures, with a 3.5-mile long oyster reef capable of producing up to 6,900 pounds of crab and shrimp for harvest.
Oysters are also important on an economic level. Throughout North Carolina's history, oysters have proven to be an important commercial fishery in the state, with annual harvest yielding over 100,000 bushels, contributing more than $5 million to the North Carolina economy.
Cage's contributions to the Restaurant to Reef Project were recognized in 2021 with the North Carolina Governor's Volunteer Service Award. Each year, the governor of North Carolina recognizes individuals and groups of people who have made a significant contribution to their community through volunteer service in a variety of categories such as animal, environmental, youth and disaster.
Discovering Her Second Home
When considering her options for a higher education, Cage said the decision to pursue her undergraduate degree at the College of Natural Resources was a "no-brainer," in part because of the vast amount of opportunities and resources offered by the Fisheries, Wildlife and Conservation Biology program.
Cage is currently involved with the North Carolina chapter of Ducks Unlimited, a collegiate group for duck hunters. Cage grew up in a household of avid hunters and enjoys hunting recreationally. She also plans to eventually get involved with marine sciences-based organizations, holding true to her love of the oceans.
Upon graduation, Cage said she plans to continue her work to protect the natural resources and fishing communities that define the North Carolina coastline. "Fishing in general, the population, everything, is very heavily decreasing," she said. "It's a huge problem, so I'm trying to make as much of an impact as I can to not only save the environment but also save my home."