NC State Caldwell Fellows Use GIS to Help Habitat for Humanity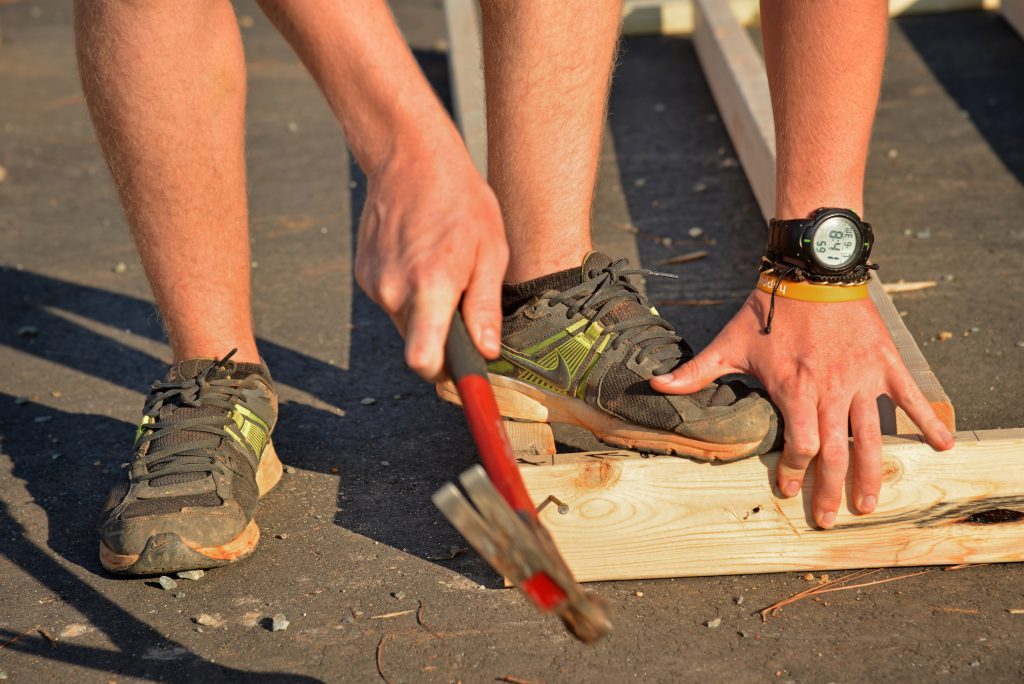 Training in Geospatial Information Science (GIS) from the Center for Geospatial Analytics is empowering NC State undergrads to help Habitat for Humanity of Wake County provide more affordable housing in North Carolina. Six students in the NC State Caldwell Fellows program worked this past semester on a GIS project for Habitat's advocacy committee, under the mentorship of professor emeritus and former center director Hugh Devine, as part of their program's service learning seminar.
NC State Caldwell Fellows "strive to be good people doing good in the world" through public service and leadership. Each year, the program's sophomore class enrolls in a three-credit service learning Honors course, in which fellows group into teams and partner with local organizations to complete community-based projects. This is the second year that a Caldwell team has partnered with Habitat for Humanity, and the first year that they have worked with the Center for Geospatial Analytics. The GIS team included sophomores Noah Johnson (majoring in Mechanical Engineering), Olivia Zalecki (Foreign Languages and Literature), Patrick Seebold (Environmental Technology), Seth Ellington (Statistics), and Zachary Crawford (Chemical Engineering), as well as their teaching assistant for the service learning seminar, Caldwell Fellow Zachary Small, a junior majoring in economics.
At a meeting at the Center for Geospatial Analytics this past October, director of the Caldwell program Janice Odum reminded Habitat staff that their needs would dictate the students' work: "Those we serve determine the service," she said. "What you need is what we do." Accordingly, the students learned to use Community Analyst, ArcGIS Online, and ArcGIS desktop to create maps that Habitat will use for grant proposals and reports, to help tell the organization's story and make housing needs clearer around the county and state.
The students used public census data for Wake, Franklin, and Johnston Counties to spatially illustrate patterns in median household income, unemployment rate, percentage of income spent on rent, home values, and more. They also examined neighborhoods of interest for future Habitat home construction, overlaying transit lines and available vacant lots.
The students presented their maps to Habitat staff at a meeting in November at the Center for Geospatial Analytics. At that same meeting, Ashleigh Cline, a graduate student under the supervision of Devine, presented the service learning work she had performed for Habitat as part of her capstone project in the professional master's program in Geospatial Information Science and Technology (MGIST).
Habitat staff responded positively to all of the presentations and expressed their ideas for even more analyses. The vision, says Devine, is for the relationship between the Caldwell Fellows program, Center for Geospatial Analytics, and Habitat for Humanity to grow, so that service projects using GIS can build through time. In this way, thinking spatially and building GIS skills will continue to benefit an increasing number of NC State students and the organizations their projects serve.