Student Travel: Making Remote Sensing Connections at AGU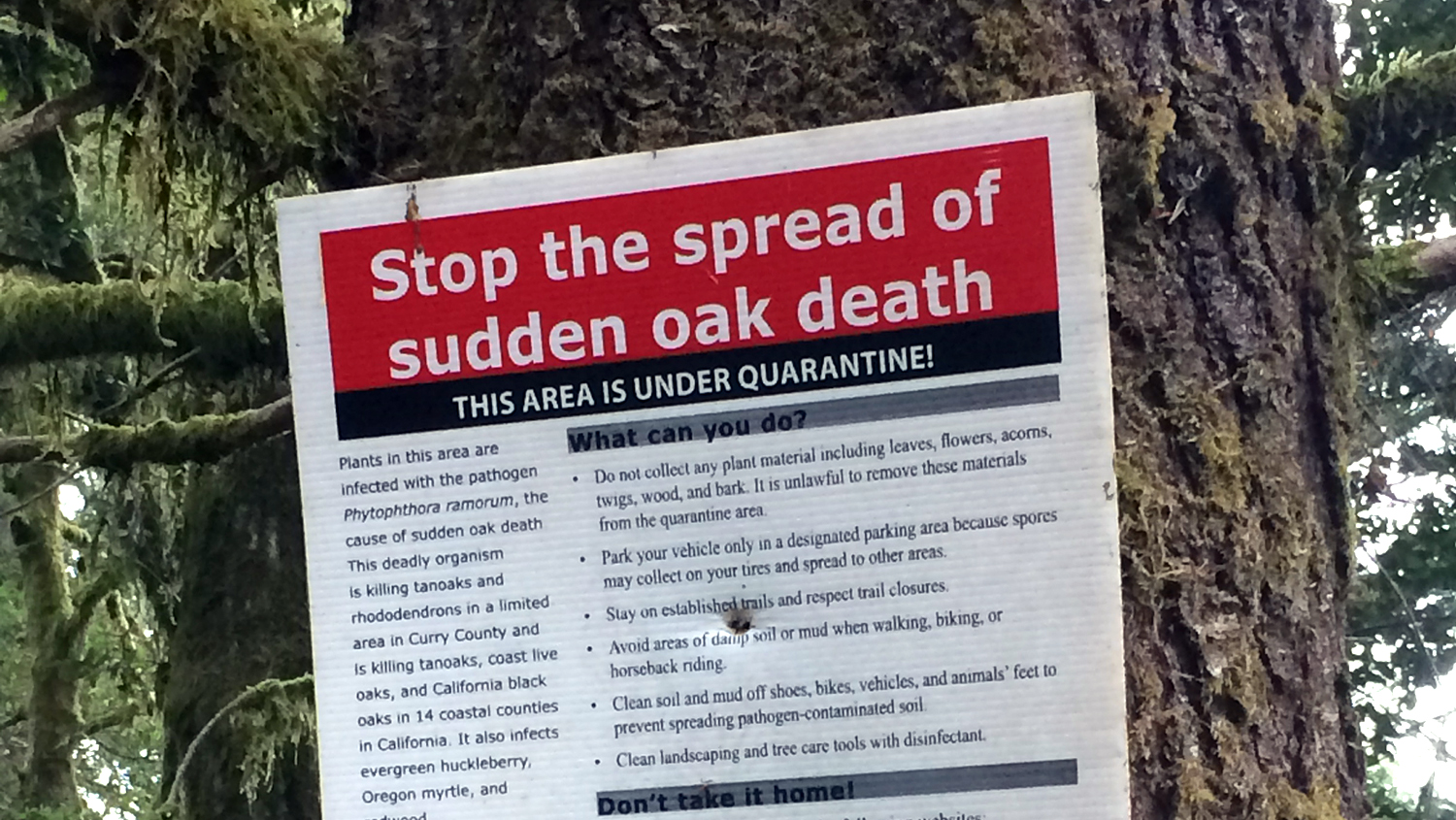 Editor's note: Each semester, students in the Geospatial Analytics Ph.D. program can apply for a Geospatial Analytics Travel Award that supports research travel or presentations at conferences. The following is a guest post by travel award winner Nick Kruskamp, a third-year doctoral student, as part of the Student Travel series.
Cutting-Edge Geospatial Analytics at the American Geophysical Union Annual Conference
I was honored to receive a travel award from the Center for Geospatial Analytics to present my research at the 2018 American Geophysical Union (AGU) 2018 Fall Meeting in Washington, D.C. This conference is particularly exciting as it has such a strong international component. This year I shared my work on using time-series remote sensing approaches to detect forest disease spread in Curry County, Oregon, USA.
The forest disease Phytopthora ramorum, more commonly known as sudden oak death, is responsible for killing millions of trees and costing millions of dollars in management and mitigation. Despite the effort to slow or stop the spread, the disease continues to move across the landscape. New methods are needed to understand the spread of the disease, and time-series remote sensing is uniquely suited to solve this problem.
Satellite images cover a broad area and capture scenes of the same places frequently, allowing for repeat surveys of forest health through time. Novel algorithms, such as Continuous Change and Detection Classification, can be used to compare images between time periods and identify forest pixels that may have changed. When I pair this information with ground data, I can be more certain that a change observed from satellite images is due to disease.
I have begun to examine the ways in which we can verify and validate the identification of disease onset in forest environments, and strive to use these new methods to detect disease earlier and help improve existing landscape models of disease spread. At the AGU conference, I presented my work in a session that was co-organized by one of the lead researchers who developed the algorithms I am using for image analysis. This was an excellent opportunity to meet face-to-face with someone I had only known through journal articles. After my presentation, I was also able to chat with a scientist from Portugal working on similar disease and disturbance challenges. Our conversation has led to follow-up meetings discussing future collaboration. These opportunities would not have been possible had I not attended the conference. The results I presented also highlighted the need for a more global focus on forest disease impacts. Ultimately, this work is important for helping to preserve our natural forest ecosystems and aid land managers in treating forest diseases.