Student Success
Providing Undergraduate Research Opportunities During a Pandemic
Faculty members in the Department of Forest Biomaterials came together to safely provide internships for struggling students.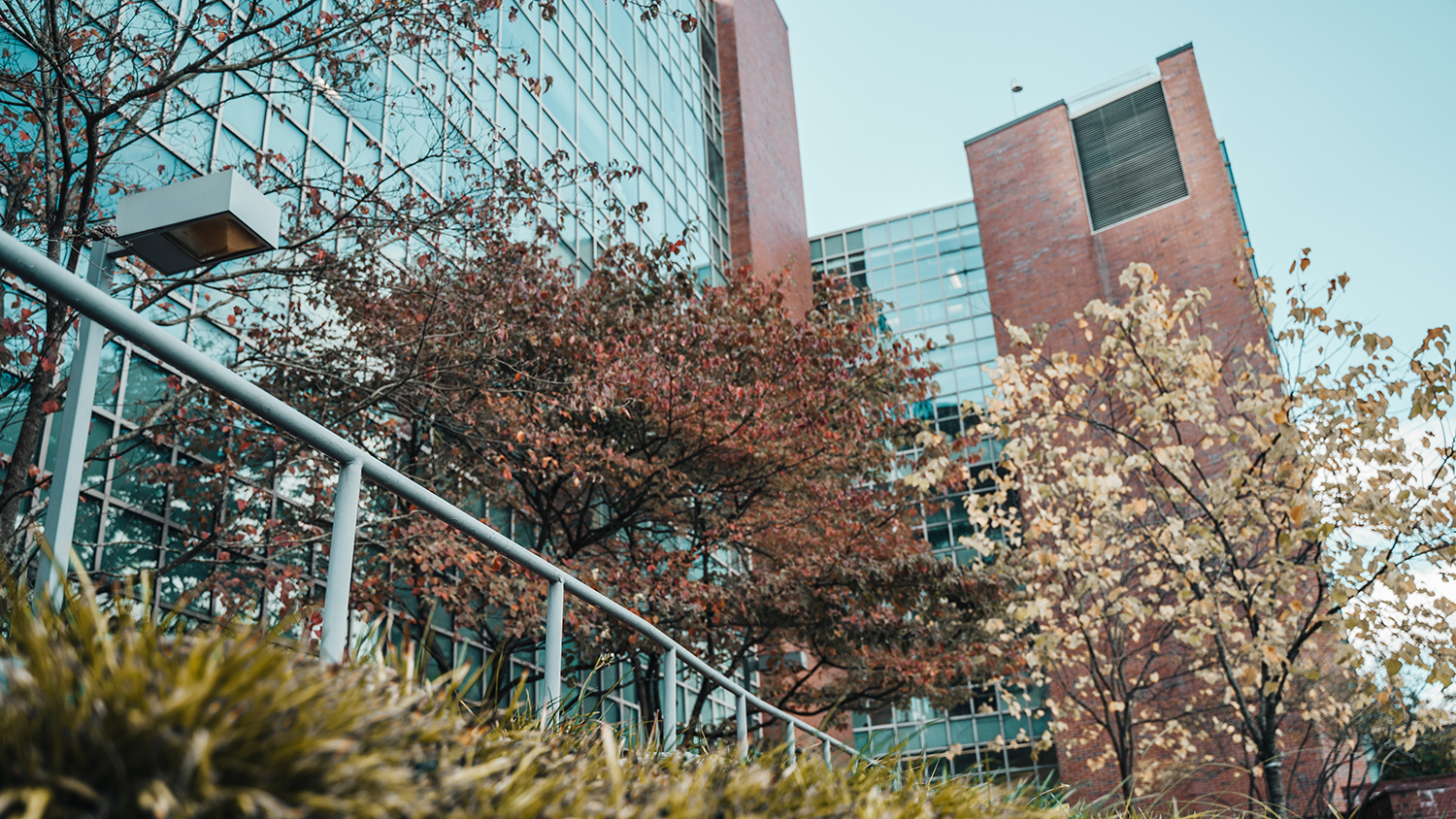 In March, there was one question that loomed over college students around the world: How would they complete their upcoming summer internships amidst the COVID-19 pandemic? Students at NC State's College of Natural Resources were no exception.
Faculty in the Department of Forest Biomaterials heard students' concerns about their summer plans and soon enough, students began receiving emails from their future employers that the internship was canceled. "When COVID-19 hit, manufacturing was hit hard because some of the companies did not know how to get students on site and maintain social distancing so it became a health and safety issue," said Med Byrd, director of applied research in the Department of Forest Biomaterials.
Byrd, along with other faculty and staff across the department, quickly worked to create a plan that would provide undergraduate research opportunities, economic relief for struggling students and support for faculty working on summer projects.
For the Paper Science and Engineering program, this approach wasn't revolutionary. In the summer of 2019, they hosted 18 students looking for paid research opportunities. What was extraordinary was their efforts to stretch the program to accommodate students impacted by COVID-19. In 2020, they created space for 44 undergraduate students.
In the Sustainable Materials and Technology program, faculty and staff typically use the summer months to conduct their own research, present at conferences and write papers for publication. They had never run an organized undergraduate summer research program. With the same motivation as their paper science colleagues, they created space for 10 student positions.
Extending a helping hand
Once the faculty and staff decided to open new spots for undergraduate research, it became clear that it would be an uphill battle. They received a flood of responses from students grateful for the opportunity. The department needed a lot of faculty to volunteer in order to accommodate every student.
Faculty then suggested projects that students could work on over the summer. "I'm not talking about just busy-work projects – we're talking about things dealing with artificial intelligence for big data analysis, sustainable fibers for consumer products, and advanced computer simulation of papermaking processes," Byrd said. Some of these were brand new research topics, such as how COVID-19 sticks to cellulose-based products like paper and how to kill it. Other projects enhanced faculty research.
Students in the Sustainable Materials and Technology program conducted research on a variety of topics, from investigating e-waste in recycling practices to analyzing how corporate sustainability reports enhance the value of bioproduct companies, according to Perry Peralta, an associate professor in the Department of Forest Biomaterials. One student worked with faculty in Extension Wood Products to design a website that showcases the sustainable use of cross-laminated timber. Another student designed plans for a mobile application that identifies wood types using machine learning, speeding up the manufacturing process.
"The faculty really stepped up to the plate. And I'll tell you who the champion is – Dr. Lokendra Pal," Byrd said. Pal, an associate professor, supported 20 students either by himself or in collaboration with another researcher. He designed three tracks of research for the students to follow – sustainability, human health as it relates to COVID-19 or feminine hygiene, and the future of manufacturing.
"I give credit to the faculty for really stepping up, especially for some who had to supervise more than one student," Peralta said.
"We went to the bat for our students and we're seeing positive effects from this right now," Byrd added. Several students continued their research into the fall and all of them are better prepared for future careers.
Creating a lasting impact
By the end of the summer, 54 students were able to complete their internships. For some, this meant they could now graduate. For others, this process got them one step closer to landing their dream job after college.
"Through this internship, I have met part of the welcoming and caring staff in the Department of Forest Biomaterials and it has helped me expand and broaden my network outside of the university," said Jonatan Zaga Viveros, a senior studying sustainable materials and technology. "A number of opportunities have opened for me following my undergraduate college career thanks to this internship."
For Phoenix Tiller, a senior studying paper science and engineering, this experience not only provided valuable experience but also kept him afloat. "Without the summer program, I would be in a tough situation financially in addition to losing my last summer for work experience," he said. "Instead, I got to work with the department and have a great experience." For one of Tiller's projects, he enhanced the curriculum for a course, leading to a teaching assistant position for the fall.
The department is already thinking about how to expand this program to accommodate future undergraduate students in need of research experience. This year though, more than 20 faculty and staff members across the Department of Forest Biomaterials put aside other projects and duties to mentor and guide these students. In just a couple of months, they showed what it means to "Think and Do" and accomplished something extraordinary.