Blog
5 Christmas Tree Species Found in North Carolina
From the popular Fraser fir to the lesser-known Green Giant, there are a wide variety of species available for purchase across North Carolina.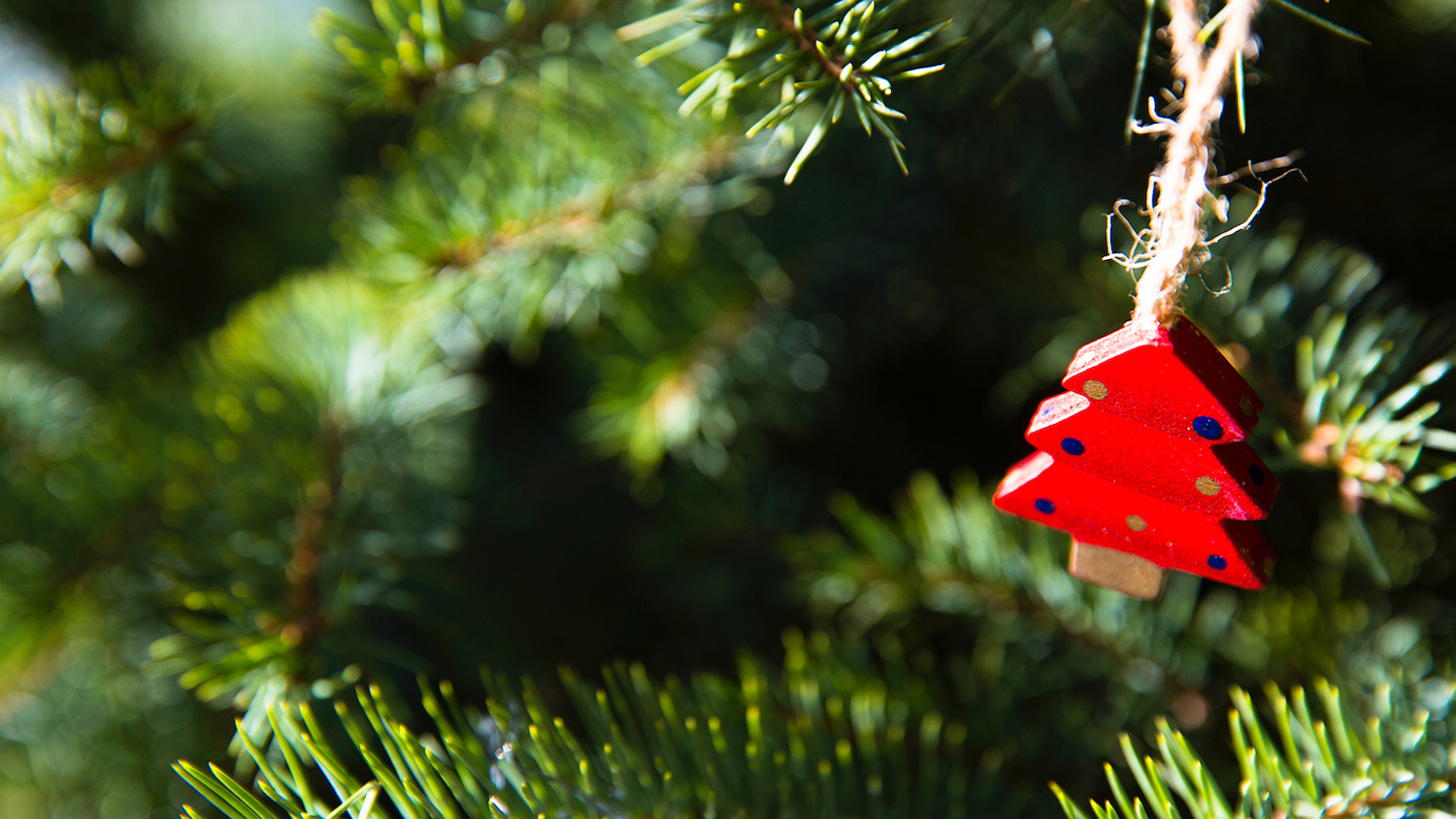 With the holidays right around the corner, millions of people are shopping for the perfect Christmas tree to decorate and display. While some people will buy an artificial tree, millions of others across the country will opt for a farm-raised tree.
In North Carolina, Christmas trees are grown in almost every county. In fact, there are more than 850 growers across the state who harvest about 5 million trees a year. In total, their farms encompass 38,000 acres of land.
North Carolina's growers produce a wide variety of Christmas tree species, from the popular Fraser fir to the lesser-known Green Giant. All of these trees have unique characteristics, including shape, color, fragrance and more.
Below, with some help from NC State extension forestry specialist Jeff Owen, we've compiled a list of common Christmas tree species found at North Carolina farms and retail lots to help you decide on which tree to take home.
Fraser Fir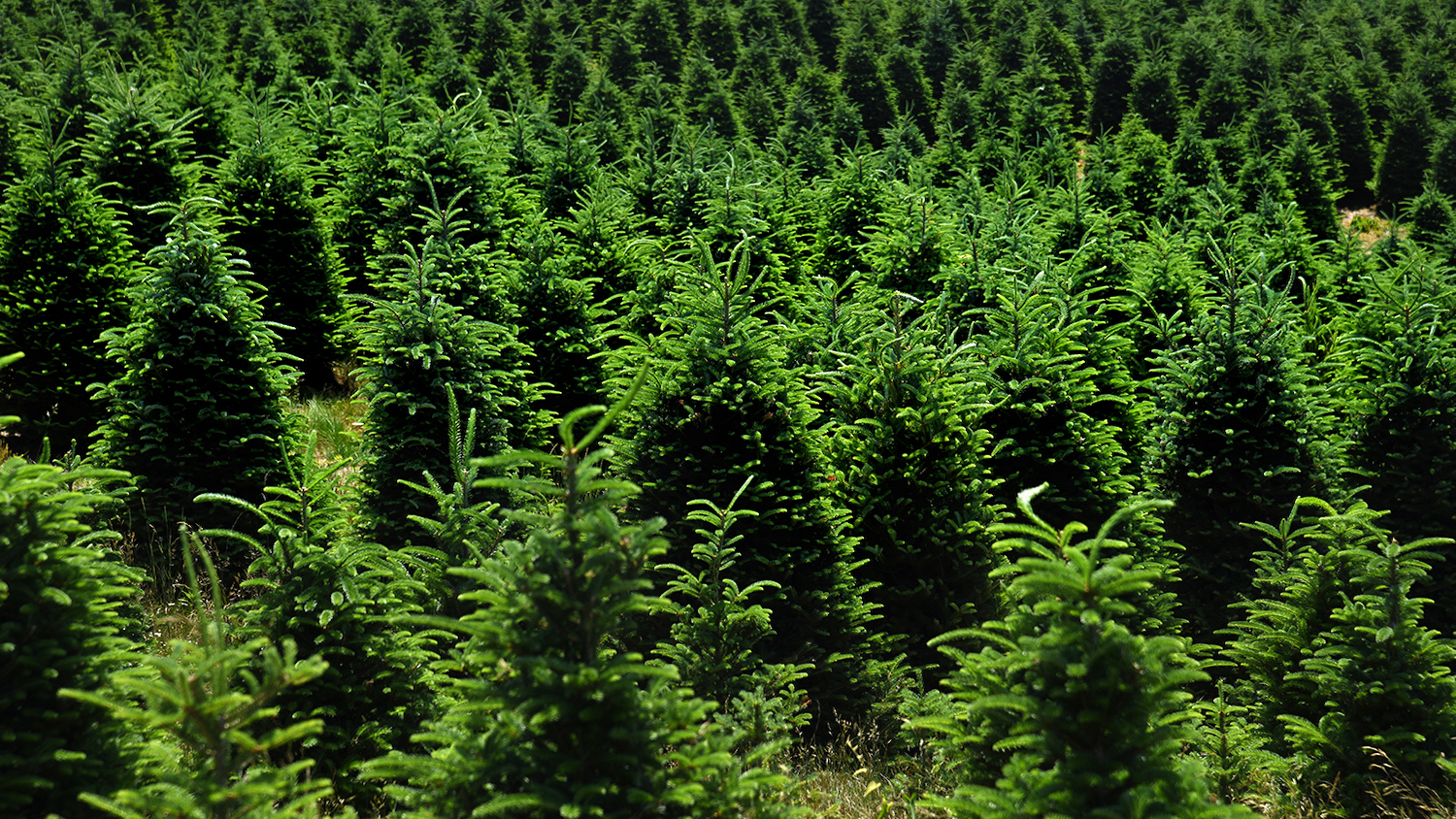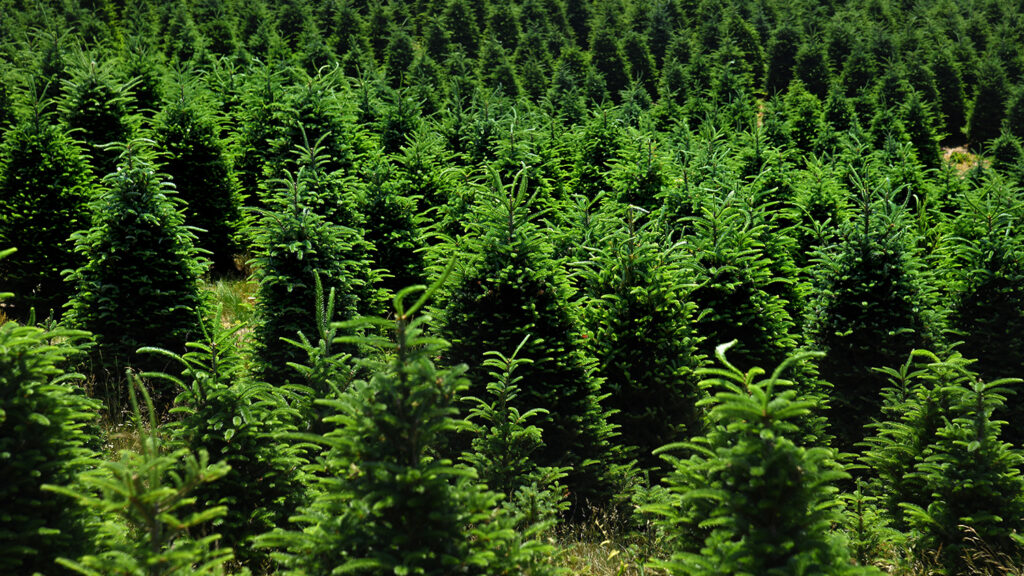 Native only to the Appalachian Mountains of the southeastern United States, Fraser fir trees grow naturally at elevations of at least 5,000 feet in western North Carolina, eastern Tennessee and southwestern Virginia.
In North Carolina, the Fraser fir is the most common species grown and sold by Christmas tree farms. In fact, with some 850 growers producing more than 50 million Fraser fir trees, the species represents over 90% of all Christmas trees grown across the state.
Fraser firs can take up to a decade to grow to a retail height of six feet but are often sold from tabletop size to 12-foot giants. The trees are especially popular among holiday shoppers because of their rich woodsy fragrance, lustrous foliage, and symmetrical pyramid shape. They also have excellent needle retention.
When maintained properly, Fraser firs can retain their needles to Christmas and beyond. The branches are also sturdy, making the Fraser fir a great option for heavy ornaments.
Grown by Christmas tree farmers in North Carolina's mountains predominantly for the wholesale market, Fraser firs are shipped to retailers all across the state and much of the U.S. So even if you live in the Piedmont or Coastal regions, you should be able to find a Fraser fir at your local farm or retail lot during the holidays.
Leyland Cypress
The Leyland cypress is a species of large evergreen tree that originated from an accidental crossbreeding of two North American conifers — Monterey cypress and Alaska cedar — at Leighton Hall in England in 1888.
In North Carolina and other southern states, the Leyland cypress is grown as an ornamental and is prized for its use as a hedge or screen. However, it's also recently become a popular choice of Christmas tree.
Mostly produced by growers in the Piedmont and Coastal regions of North Carolina, Leyland cypresses are typically harvested between the ages of 4 and 6, when their average height is 6 to 9 feet.
Leyland cypresses are desired for their pyramidal shape and bright, rich green foliage that's made up of small rounded scales rather than needles. These trees have flexible limbs that are best suited for lightweight ornaments.
If kept properly with consistent water in the tree stand, Leyland cypresses will keep well through the holidays. Additionally, the trees emit very little aroma — an advantage for people with allergies.
Eastern White Pine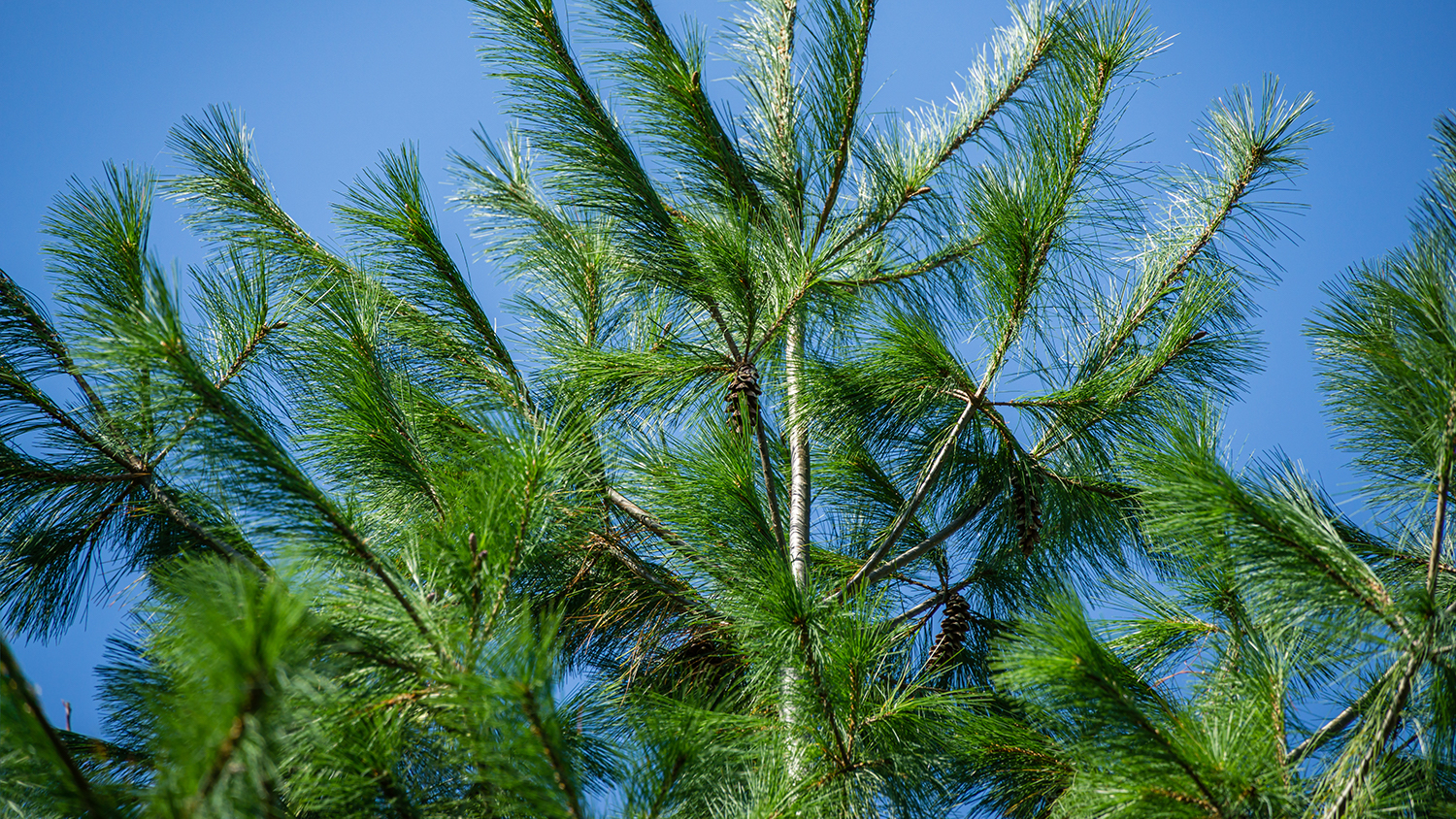 As its name indicates, the Eastern white pine is native to eastern North America and grows in many locations. In North Carolina, the species naturally occurs in the upper Piedmont and Mountain regions.
The Eastern white pine is not only one of the most valued timber species in the U.S. and Canada, but it's also commonly used for Christmas trees because of its distinctive appearance and excellent needle retention.
Eastern white pine trees have flexible branching with soft, feathery needles that are clustered in bundles of five. The needles, which can grow up to five inches in length, are typically bluish-green to silver-green in color.
Because of its flexible branches, the Eastern white pine is best suited for small, lightweight ornaments. However, the species does maintain its needles throughout the holiday season if kept properly.
Another benefit of using an Eastern white pine as a Christmas tree is the fact that, similar to the Leyland cypress, the species emits very little aroma. It's actually reported to cause fewer allergy symptoms than other species.
Arizona Cypress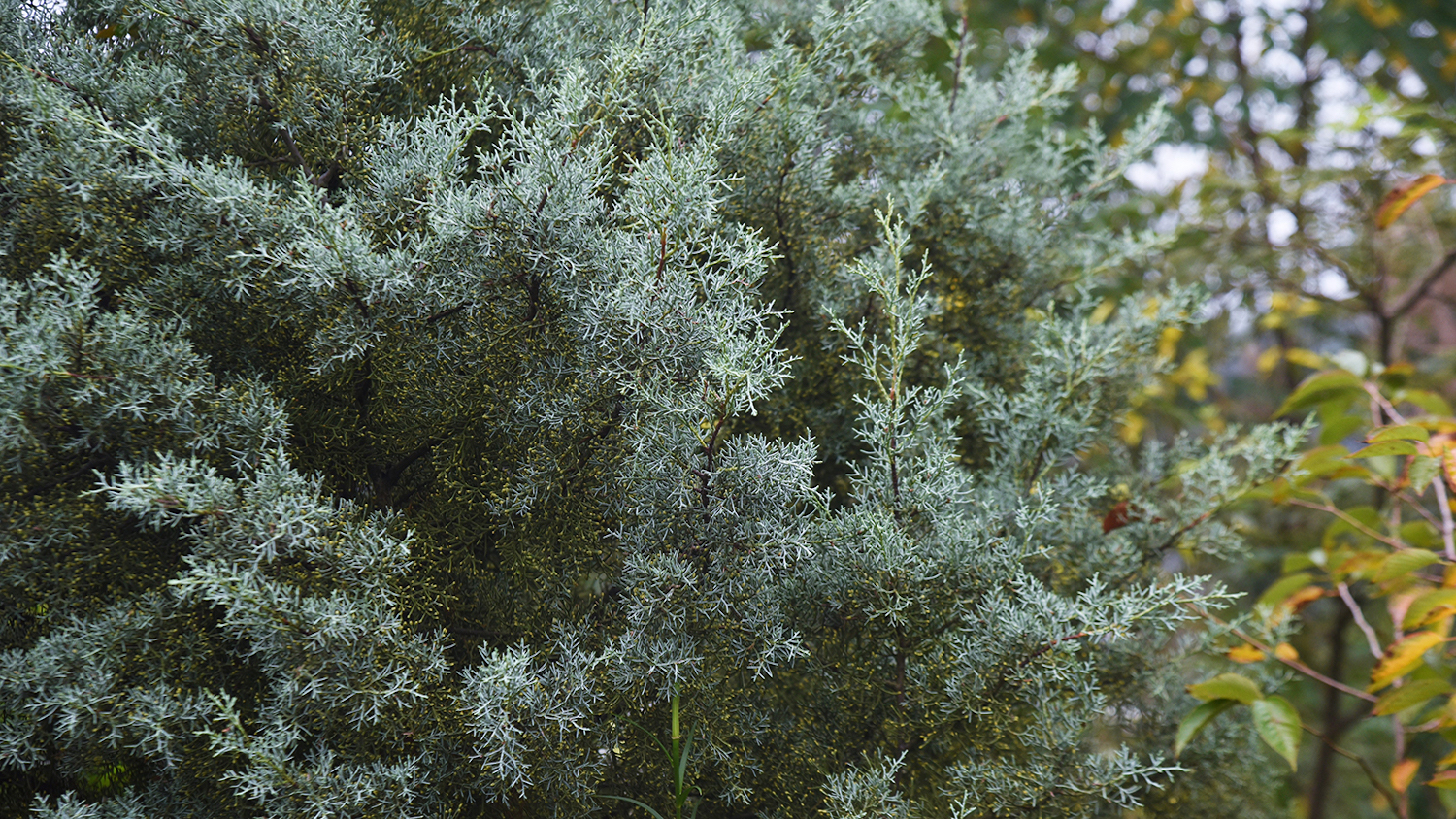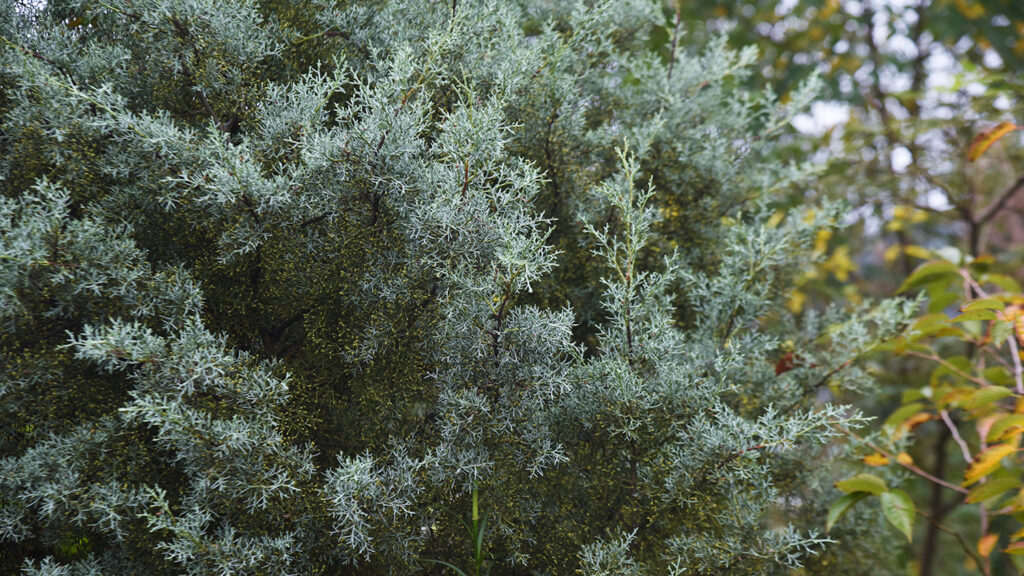 An evergreen conifer native to the southwestern region of North America, the Arizona cypress is grown and sold at Christmas tree farms across the Piedmont and Coastal regions of North Carolina.
The Arizona cypress grows in a pyramidal shape and features tiny, soft needles, which are scale-like and range in color from pale-green to gray-green. The species also emits a strong fragrance.
While there are more than 30 varieties of Arizona cypress, many growers in North Carolina produce and sell two of the newest varieties developed for Christmas trees — Carolina Sapphire and Blue Ice.
Carolina Sapphire, which was developed by growers at Clemson University, features layered branches with soft, silver-green foliage. It also produces a citrus-like fragrance that smells like lemons and mint to many people.
Blue Ice is often more compact in form than Carolina Sapphire. This variety features reddish bark and produces soft foliage that ranges in color from silver-blue to an icy white-blue. It also emits a similar citrus-like fragrance.
Green Giant
Thuja "Green Giant" is an evergreen conifer that was created in the 1930s in Denmark through the cross-breeding of the Western redcedar and Japanese arborvitae. It was introduced to the U.S. in 1967.
Green Giant is now commonly used in the landscaping industry as a screen or hedge due to its rapid growth rate and high resistance to weather, pests and diseases. It's also one of the newer Christmas tree options available.
Many Christmas tree farms across the U.S. produce Green Giants. In North Carolina, growers in the Piedmont and Coastal regions often produce the trees as a substitute for Leyland cypress due to its improved disease resistance.
Green Giants have a pyramidal shape and feature flattened branches with tiny scales that are densely packed together in overlapping rows. The needles are bright green in color, a few shades darker than those on Leyland cypresses.
Like some of the other scale-needle tree species listed, Green Giants have long-lasting foliage that doesn't drop, meaning less cleanup at the end of the holiday season. The trees also produce a sweet, musky aroma.