Forestry and Environmental Resources Research
Why Canada's Wildfires Are So Bad This Year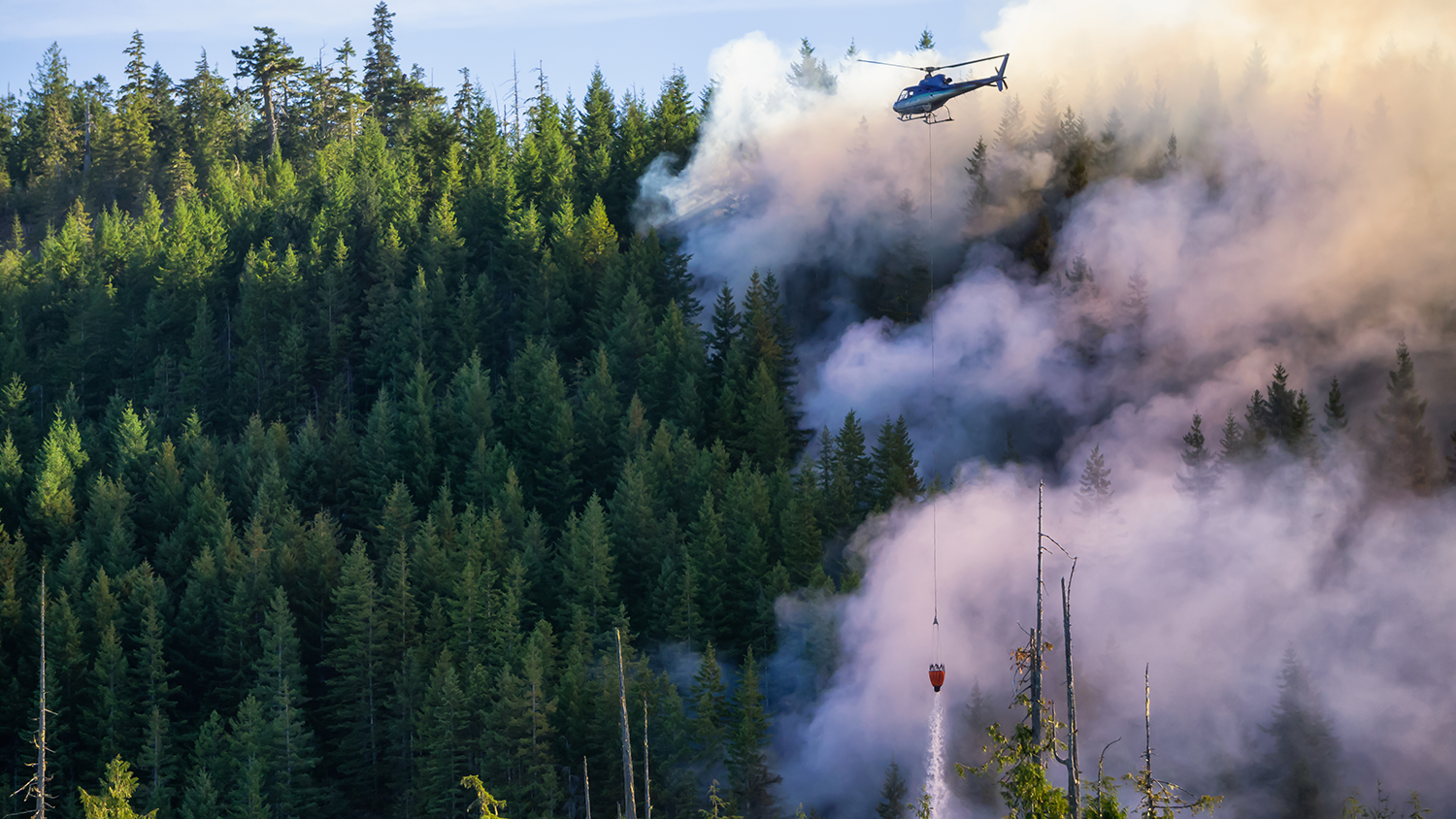 Hundreds of wildfires have spread across western Canada so far this year, burning more than 27 million acres — surpassing a previous record of approximately 17.5 million acres in 1995.
While the Canadian wildfire season runs from May through October, it's uncommon for so many wildfires to ignite in multiple areas at the same time. There have been 4,241 wildfires since the beginning of the year, according to the country's National Forestry Database. As of July 19, there were more than 800 active fires.
Robert Scheller, a professor of forestry and environmental resources and the associate dean for research at the NC State College of Natural Resources, said Canada's wildfires are being fueled by warmer-than-average temperatures and drought conditions.
"It was unusually hot and dry in Canada during the spring, allowing the fuels that drive wildfires to dry faster and earlier than ever," said Scheller, who uses geospatial analytics to examine the effects of climate change and human activities on long-term landscape health.
The amount of moisture in vegetation determines how easily it ignites when exposed to heat, whether it's from lightning or an unattended campfire. So when vegetation has a low amount of moisture due to hot and dry conditions, it becomes more flammable because the heat doesn't have to remove as much water to cause ignition.
In June, the last month data was made available by the Canadian government, 60% of the country experienced abnormally dry, moderate or severe drought. Overall temperatures also trended above normal, with the Northern Territories experiencing record-breaking heat.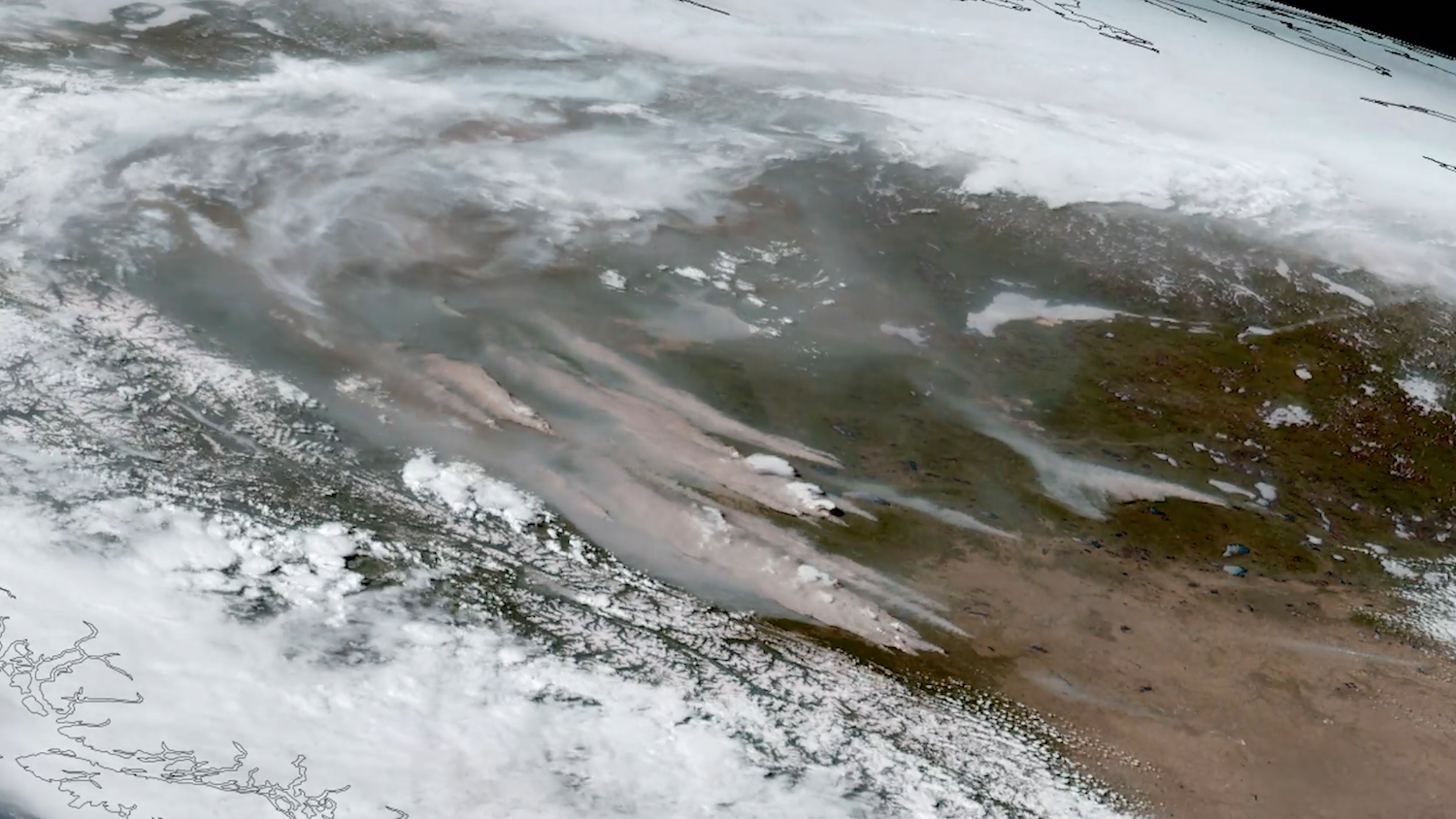 Canada is currently at a "national preparedness level 5," meaning it has fully committed all of its national resources to extinguishing the wildfires. The United States, as well as other countries from across the globe, have also deployed hundreds of firefighters, support personnel and equipment to aid Canada in its response.
However, despite the collaborative effort, Canada's wildfires could continue to burn uncontrollably for months as some of them are occurring in large and remote areas where the terrain is rugged and inaccessible for firefighters.
"Fire suppression, more than locally protecting property, is often not possible," Scheller said.
Canada's wildfires have forced more than 150,000 residents to evacuate their communities and the resulting smoke has spread across large portions of the U.S., impacting air quality for millions of Americans. Exposure to fine particulate matter in smoke is known to cause a variety of negative health effects.
Additionally, the wildfires have released more than 600 million metric tons of carbon dioxide into the atmosphere since May. The release of carbon dioxide and other greenhouse gases continues to drive changes in the climate, contributing to warmer-than-average surface temperatures and shifting precipitation patterns — trends that are expected to increase the frequency, intensity and duration of wildfires. 
"More carbon in the atmosphere will make wildfires worse everywhere in the world," Scheller said.
Scheller concluded that Canada's wildfires serve as yet another warning of the future to come under climate change. "I expect that we'll see more fires on every landscape where fires can burn. This doesn't mean we'll see unusual fires every year, but more years than we have before and burning a larger area."