"I Use Geospatial Analytics To…" Part III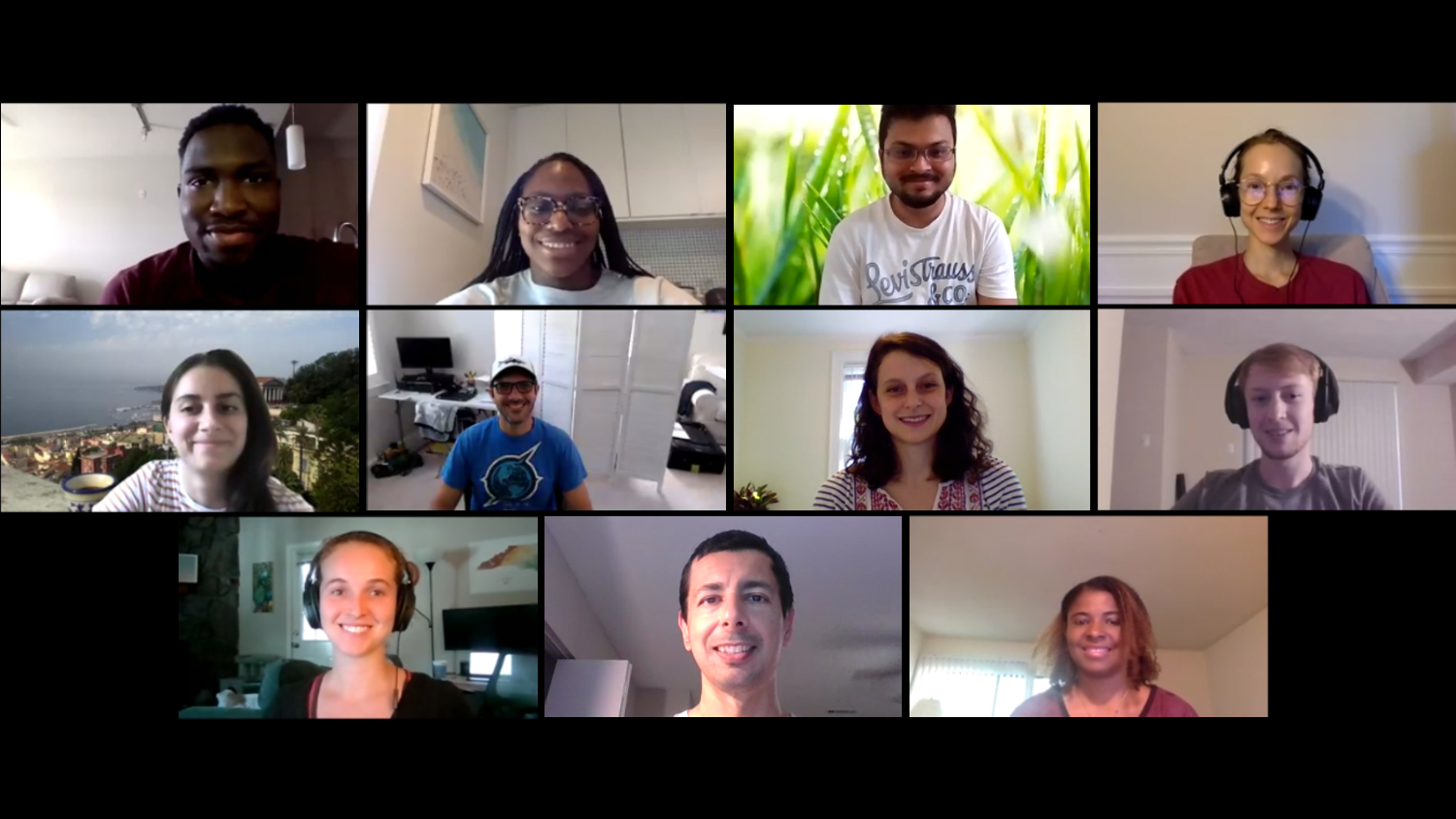 In Fall 2020, the Center for Geospatial Analytics welcomed its third cohort of Geospatial Analytics Ph.D. students. Geospatial analytics is a branch of data science that spans myriad disciplines, and our students' research interests are just as varied!
Curious about what our newest students will work on for their dissertations? Check out how they will use geospatial analytics for research, as they join our first and second cohorts of students on their academic journeys.
"I use geospatial analytics to…"
"…examine regional water stress based on oceanographic parameters, human impact and other climate phenomena."
Adedoja Adeyeye
"…examine winter storms in the Northeast to better understand the dynamics associated with embedded heavy snow bands."
Luke Allen
Advisor: Sandra Yuter
Our students are funded by a mix of program support and external grants from NASA, NSF, USDA and more. And all of our Geospatial Analytics Ph.D. students are fully funded for four years.
"I use geospatial analytics to…"
"…develop remote-sensing-based geostatistical models for geohazard prediction and analysis."
Raja Das
Advisor: Karl Wegmann
"…solve problems where the environment and society converge––including how to detect chemicals affecting water supplies, how public sentiment affects environmental justice, and identifying locations where the most effective research is being performed."
Nick Grokhowsky
The Faculty Fellows advising our students have academic homes in the Departments of Parks, Recreation and Tourism Management; Forestry and Environmental Resources; Computer Science; Marine, Earth and Atmospheric Sciences; and more! In total, the Center for Geospatial Analytics' Faculty Fellows program unites experts from a dozen academic departments and six colleges across NC State.
"I use geospatial analytics to…"
"…develop tools and models for flooding and sea level rise to help stakeholders understand the impacts of climate change."
Caitlin Haedrich
Advisor: Helena Mitasova
"…develop and assess remote sensing algorithms to optimize the productivity of sustainable agriculture amidst environmental change."
Izzi Hinks
Advisor: Josh Gray
Although they have varied research interests, all new Geospatial Analytics Ph.D. students share a core set of six courses that unite them in their academic journey, beginning with GIS 710: Geospatial Analytics for Grand Challenges.
"I use geospatial analytics to…"
"…understand invasion dynamics and forecast the spread of invasive pests and pathogens."
Brit Laginhas
Advisor: Ross Meentemeyer
"…perform geospatial and statistical modeling of concentrations of particulate matter (PM) and environmentally persistent free radicals (EPFRs)."
Martine Mathieu
Advisor: Jennifer Richmond-Bryant
As they move through their program, Geospatial Analytics Ph.D. students also engage with experts in industry, government and other organizations through an off-campus externship, enhancing their experiential learning and expanding their professional network.
"I use geospatial analytics to…"
"…examine the crossroads between social justice and data science."
Uchenna Osia
Advisor: Bethany Cutts
"…model the spread of, and potential control options for, plant pathogens in space and time."
John Polo
Co-advisors: Chris Jones and Ross Meentemeyer
"…understand and forecast the global spread of plant pests and pathogens."
Ariel Saffer
Advisor: Ross Meentemeyer
Interested in joining this talented group? The application deadline for our Ph.D. program in Geospatial Analytics is February 1! Contact our Graduate Services Coordinator, Rachel Kasten, with any questions or to connect with a potential advisor.