Graduation Information
Join us at the NC State and College of Natural Resources graduation ceremonies to celebrate and honor you and your achievements.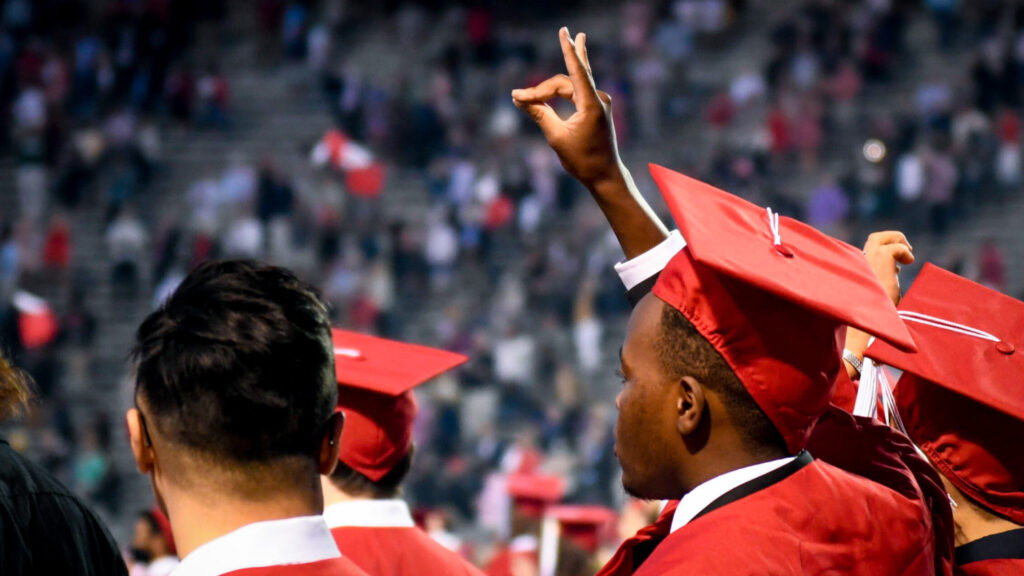 College of Natural Resources Commencement Ceremony
Friday, December 15, 2023
Time: 2:00pm
The McKimmon Center
1101 Gorman Street
Raleigh, NC 27606
NC State University Commencement Ceremony
Saturday, December 16, 2023
Time: 9:00am
PNC Arena
1400 Edwards Mill Road
Raleigh, NC 27607
For more information please visit the University Commencement website.
The Dec. 15th College of Natural Resources Commencement Ceremony is a ceremony for all undergraduate and graduate students in:
Department of Forestry and Environmental Resources
Department of Parks, Recreation and Tourism Management
Department of Forest Biomaterials
Center for Geospatial Analytics
Fall 2023 Graduation Deadlines
Undergraduate graduation application closes October 27, 2023
Graduate graduation application closes November 4, 2023
Privacy settings, diploma name and diploma address update deadline for both undergraduate and graduates is October 27, 2023
Fall 2023 CNR Graduation Information Sessions:
https://go.ncsu.edu/cnrgradinfosession
Date

Time
Location
Monday, September 18, 2023
3:30 pm
BI 3032
Wednesday, September 20, 2023
11:00 am
zoom
Tuesday, September 26, 2023
12:15 pm
BI 3032
Friday, September 29, 2023
1:30 pm
JHA 3214
Thursday, October 5, 2023
10:00 am
zoom
Monday, October 16, 2023
9:15 am
BI 3032
Tuesday, October 24, 2023
9:30 am
BI 3032
Wednesday, November 1, 2023
3:30 pm
zoom
Thursday, November 9, 2023
5:30 pm
zoom
Tips for picking up your cap and gown:
The NC State Bookstore sells all graduate apparel at its physical location in Talley Student Union.
No preordering is necessary, but all apparel must be paid for at the time of pick-up.
You must present a photo ID.
Caps/Gowns/Tassels range from $35-$55
Hoods (graduate students only) range from $33-$37
Seating & Parking information:
Parking details and information on reserving seats will be posted here and emailed to Fall 2023 graduating students during the fall semester.
Livestream Information
For friends and family who would like to watch the ceremony, livestream information will be posted here prior to the Fall 2023 ceremony.
Photography Information
A professional photographer will be taking a photo as each graduating student crosses the stage and a posed still photo before they return to their seat. Proofs will be emailed after graduation. You can order proofs directly from the photographer. For information, call 800-722-7033 or email info@photospecialties.com
Additional Questions?
Contact the CNR Academic Affairs Office.
Visit: Biltmore Hall Room 2018
Phone: 919-515-6191
Email: cnr_academicaffairs@ncsu.edu