Graduation Information
Join us at the NC State and College of Natural Resources graduation ceremonies to celebrate and honor you and your achievements.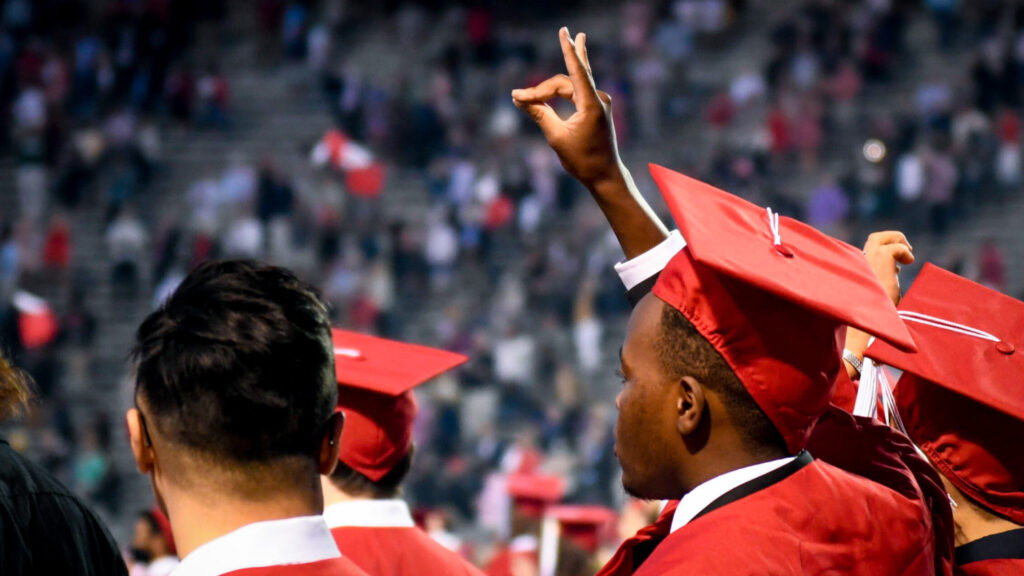 NC State University Commencement Ceremony
Saturday, December 17, 2022
9:00 – 11:30 a.m.
PNC Arena
1400 Edwards Mill Road
Raleigh, NC 27607
For more information please visit the University Commencement website.
College of Natural Resources Commencement Ceremony
Saturday, December 17, 2022
1:00 – 2:30 p.m.
McKimmon Center
1101 Gorman Street
Raleigh, NC 27606
Specific graduation information will be emailed to graduates in mid-November and will include information on reserving seats for guests and how to purchase your cap and gown.
This is a ceremony for all undergraduate and graduate students in:
Department of Forestry and Environmental Resources
Department of Parks, Recreation and Tourism Management
Department of Forest Biomaterials
Center for Geospatial Analytics
Instructions for the day of graduation:
Please wear your cap and gown for the ceremony.
Check-in with your department or center upon arrival.
Tips for picking up your cap and gown:
The NC State Bookstore sells all graduate apparel at its physical location in Talley Student Union.
No preordering is necessary, but all apparel must be paid for at the time of pick-up.
You must present a photo ID.
Caps/Gowns/Tassels range from $42-$61
Hoods (graduate students only) range from $31-$34
Additional Questions?
Contact the CNR Academic Affairs Office.
Visit: Biltmore Hall Room 2018
Phone: 919-515-6191
Email: cnr_academicaffairs@ncsu.edu