Graduation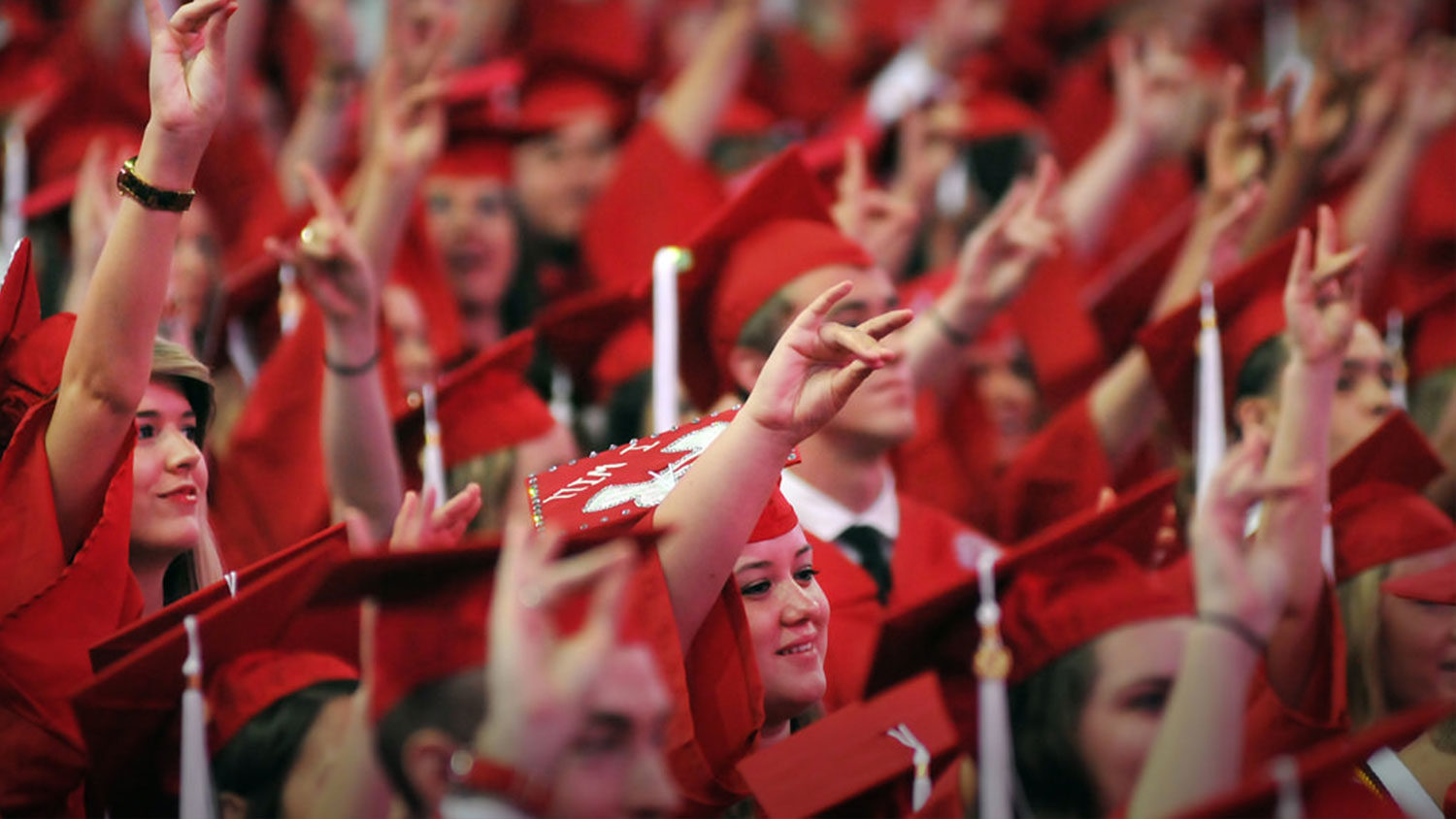 NC State University Commencement Ceremony
NC State University Commencement Ceremony will begin at 9:00 am on Saturday,  May 12, 2018 at PNC Arena. For more information on the University Ceremony please visit the Student Services Center website.
College of Natural Resources Commencement Ceremony
The College of Natural Resources Commencement Ceremony will begin at 3:30 pm on Saturday, May 12, 2018 at the Reynolds Coliseum. The ceremony will last approximately 2 to 2.5 hours.  Specific graduation information will be emailed to graduates by late March or early April. This email will provide information on reserving seats for guests, as well as purchasing your cap and gown.
This is a ceremony for all undergraduate and graduate students in:
The Department of Forestry and Environmental Resources
The Department of Parks, Recreation and Tourism Management
The Department of Forest Biomaterials
The Center for Geospatial Analytics
If you are not planning to attend the CNR Ceremony, please let Yvonne Lee (yplee@ncsu.edu) know as soon as possible.
Instructions for Day of Graduation
Please wear your cap and gown for the CNR commencement ceremony
Check in with your department or center upon arrival
Tips for picking up your cap and gown:
The NC State Bookstore sells all graduate apparel at its physical location in Talley Student Union.
No preordering is necessary, but all apparel must be paid for at the time of pick-up.
You must present a photo ID
Caps/Gowns/Tassels range from $45-$48
Hoods (graduate students only) range from $32-$34
Additional Questions?
Stop by the CNR Academic Affairs Office in Biltmore Hall Room 2018 or reach us by phone at 919-515-6191.