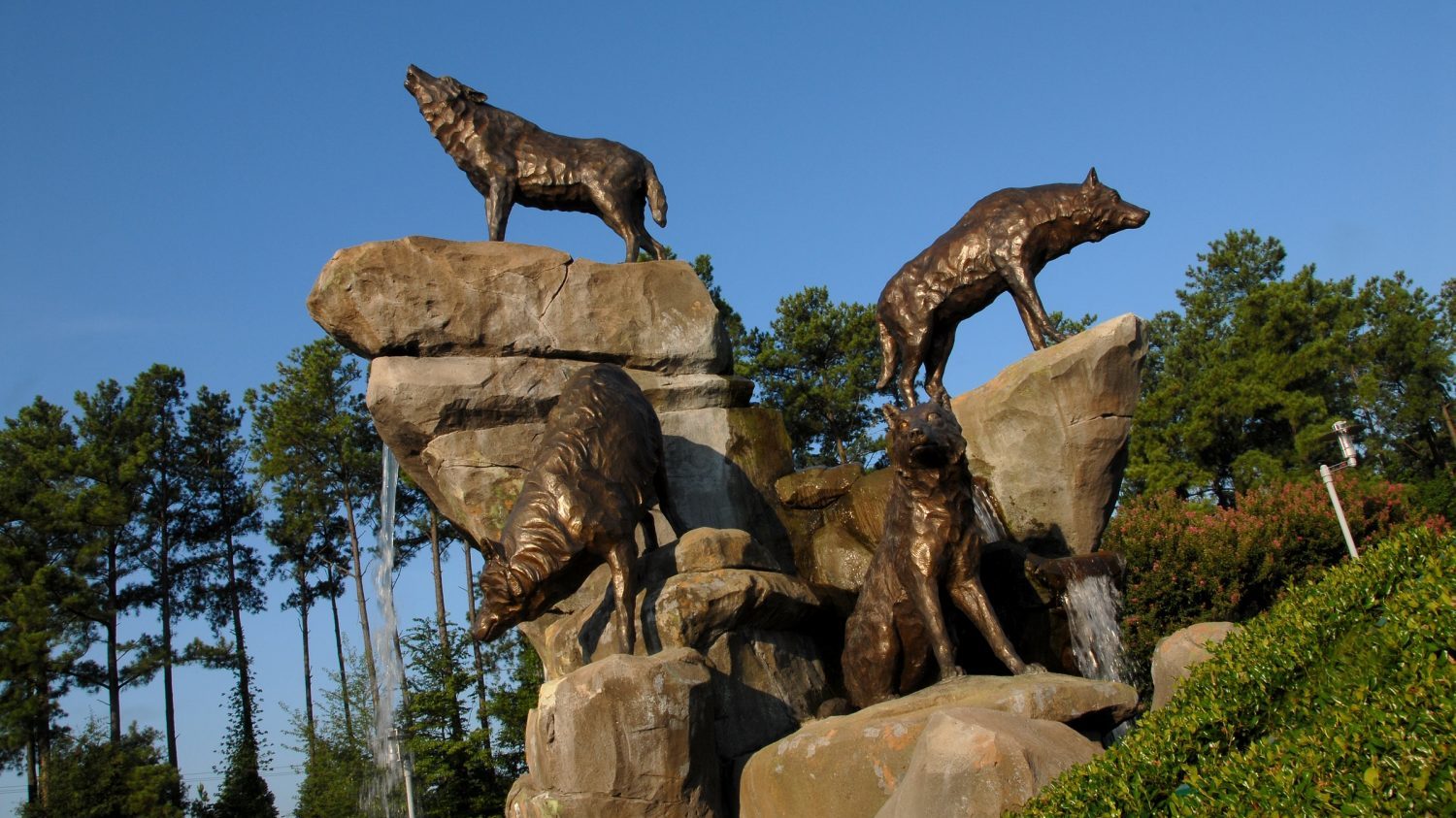 Admitted Student Visitation Day
Finding the right fit for college is critical, which is why we're excited to get to know you better.
Each spring, we invite admitted students and their families to learn more about our majors and career paths. You will receive valuable information about the next steps you'll need to take to become part of the Wolfpack family.
Faculty, staff and current students will be tuning in from around the country to answer your questions, and we look forward to meeting you.
What to Expect
This virtual event is designed to help you decide if NC State and the College of Natural Resources is the right fit for you.
Event Information
Registration will open in Spring 2021
Join us to meet current students and learn more about our College
. 
Once you have registered, we will send you a confirmation email with important information and a link to join the live video conference.
We encourage all students admitted to one of our majors to attend this event. 
If you are unable to attend the event, we will be recording each session, and the recordings will be available for you to watch within 24 hours.
2020 Schedule of Events
Opening Session
10 a.m. – 10:30 a.m. EST— Welcome and General Overview — Recording
This session will cover what the College of Natural Resources has to offer, including diverse major offerings, student support, special programming and undergraduate majors.
Student Sessions
10:30 a.m. – 11:15 a.m. EST — Ask the Pack
Ask questions and hear from a panel of current students about the NC State student experience.
Forest Management; Fisheries, Wildlife, and Conservation Biology; Natural Resources, Environmental Technology and Management — Recording
Environmental Sciences — Recording
Sport Management; Professional Golf Management; Park, Recreation, and Tourism Management — Recording
Paper Science and Engineering and Sustainable Materials and Technology —Recording
11:15 a.m. – 11:30 a.m. EST— Break
11:30 a.m. – 1:00 p.m. EST— Small Groups with Current Students
Admitted students will have the opportunity to virtually chat with one of our student ambassadors about their major, classes, internships and life as an NC State student. Students are welcome to attend any session they are interested in learning more about, regardless of their major.
Session I: 11:30 a.m. – 12:15 p.m. EST

Session II: 12:15 p.m. – 1 p.m. EST

Parents and Families Sessions
10:30 a.m. – 11:15 a.m. EST— Insider Tips and Q&A with Directors of Recruitment — Recording
This will be an opportunity for parents to ask questions about all things NC State and the College of Natural Resources. The session will also cover some on-campus resources such as Study Abroad, Parents Program, Housing, Summer Start, Tutoring, Mental Wellness and Campus Safety.
11:30 a.m. – 12:15 p.m. EST— Current Student Panel — Recording
Hear from students about the unique experiences they have had at NC State.
Special Session for Engineering Students and Families
9:30 – 9:50 a.m. EST— Engineering Introduction —Recording
Chemical, Paper Science and Engineering, and Undeclared students should join us to learn about the benefits of being in a program that is co-administered by two colleges. We will answer many of the questions that are specific to these students.
Additional Activities
We also encourage you to explore these opportunities:
Experience NC State

: Hear information from University Housing and New Student Programs on what it's like to live and learn on campus.
Environmental Career Panels

: Hear from recent alumni on their careers in the environment and how they got to where they are now.

Major Hangouts: Talk to current students about what it's like to be a student in the College of Natural Resources and the opportunities available in their major.
Cost and Registration
This event is free for all admitted students and their guests. 
How to Log On to Zoom
All events will take place using Zoom. A link to each event can be found by the corresponding event and activity.
What can I use to access Zoom?
You can download Zoom to your computer or any mobile device.
Download Links: iOS Download  |   Android Download  |  Other Zoom Downloads
New To Zoom? How to Use Zoom – Video Overview  |  Zoom Tutorials
Cost and Registration
Register to be kept up to date on upcoming events throughout April 2020. This event is free to all participants.
Questions?
For questions regarding this program, contact Cashie Naylor, College Recruiter, at cnrrecruitment@cnr.ncsu.edu or call (919) 515-8659.