Engaging Leaders Program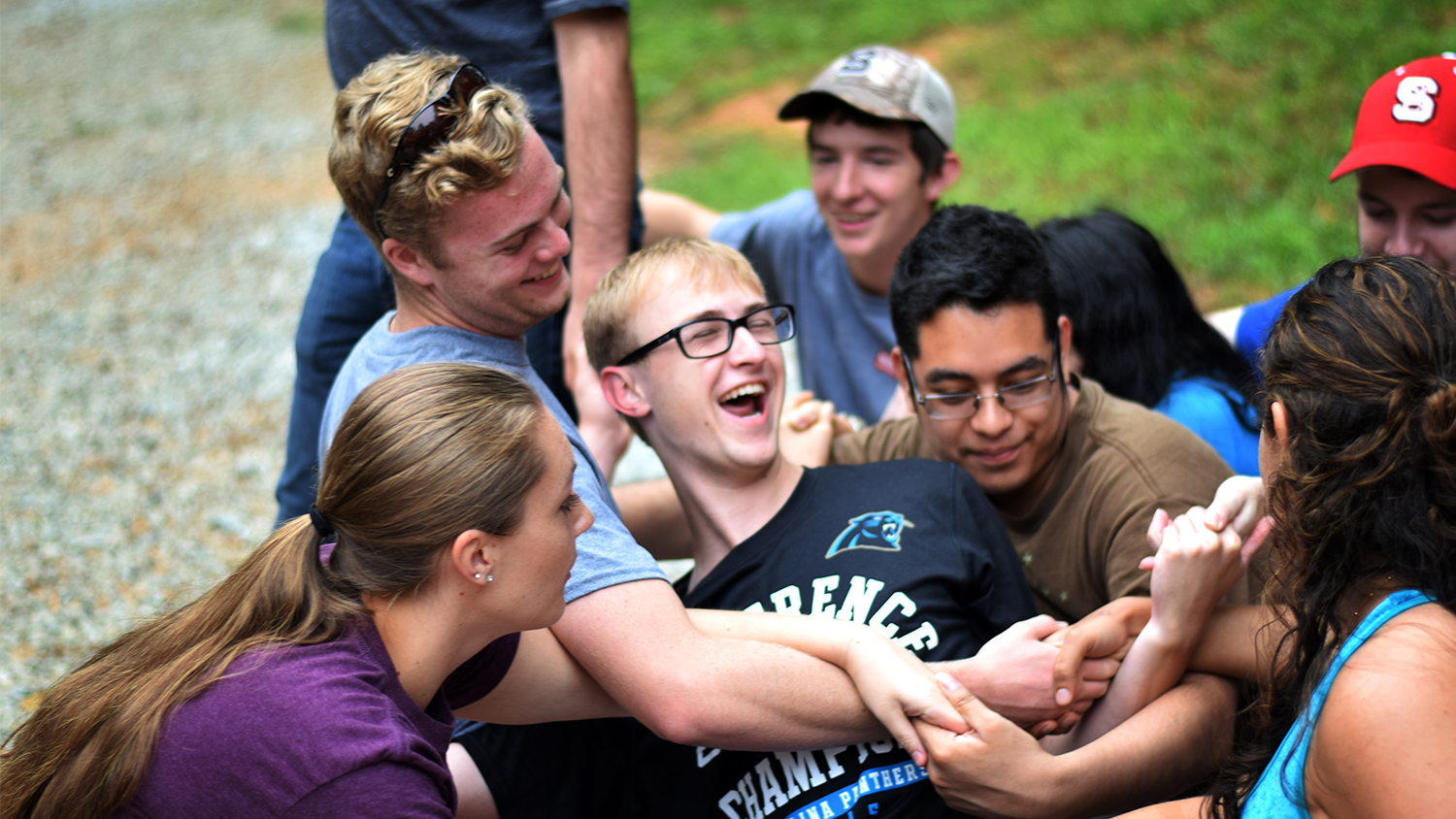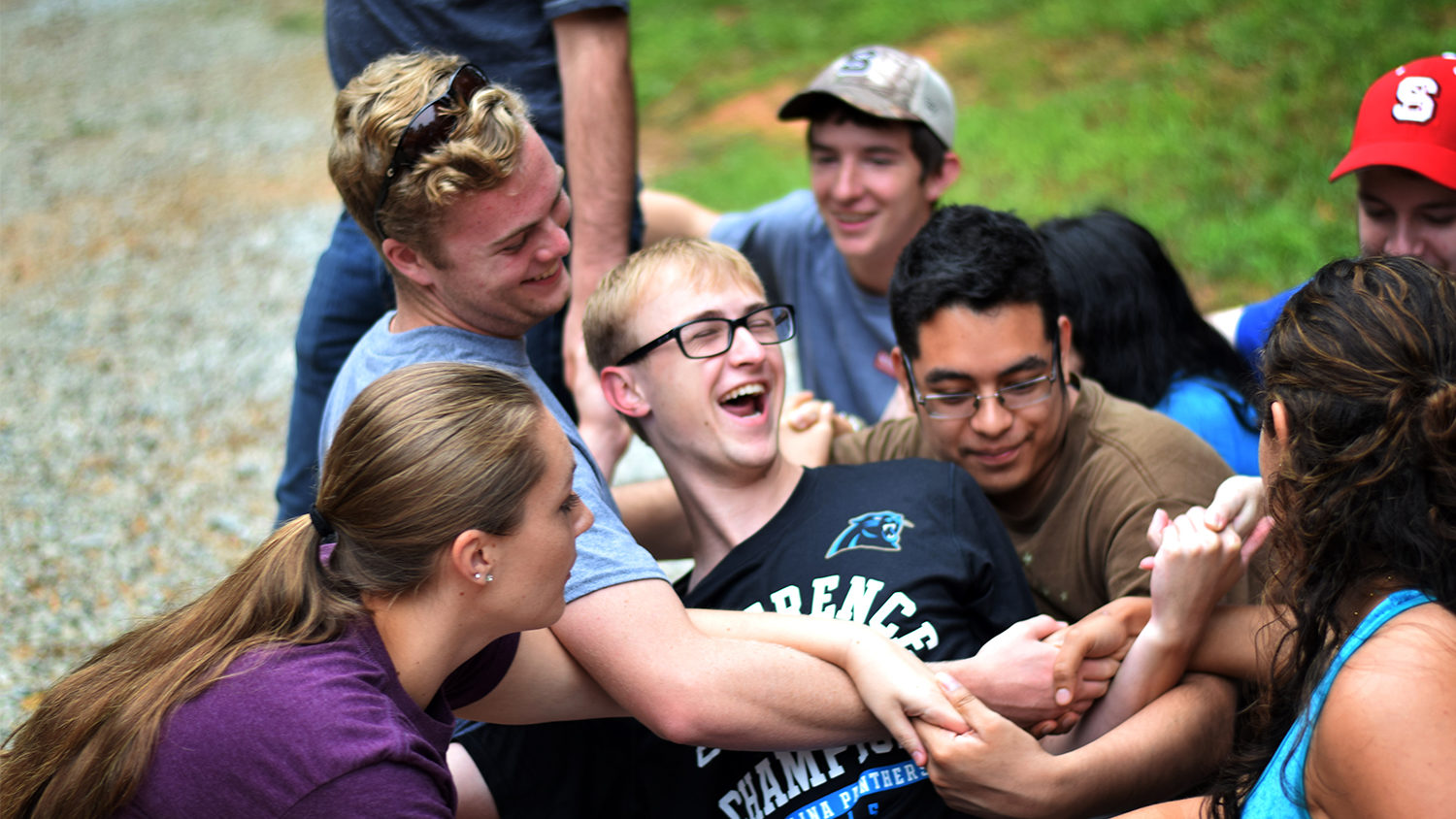 Important Dates
Application Deadlines
Apply here by October 23rd!
To develop engaged leaders by equipping them with the confidence and capacity to collaborate with diverse communities.
Each year, we select up to 25 students to participate in the College of Natural Resources (CNR) Engaging Leaders Program. Students do not need to have prior leadership experience, and we value students with a strong desire to grow personally and professionally. The program is open to freshman, off-campus transfer and on-campus transfer students.
NC State Deborah S. Moore Service Award
The 2018 Military Outreach Shark Tank Project was the recipient of this prestigious award for exemplary service and commitment to the community given by the Center for Student Leadership, Ethics and Public Service.
About the Program
Throughout the year Engaging Leaders attend sessions to help them better understand their personal leadership style, strengths and weaknesses. They also learn essential skills for working in diverse groups, communicating effectively, and project planning.
The highlight of our program is our Shark Tank series where students work collaboratively to design a program that benefits CNR, NC State, or the local community. Engaging Leaders will spend the year planning and implementing these programs with their community partner. Previous projects include:
LEAF, Learning Environmental Awareness for the Future, event for middle schoolers at the Museum of Natural Sciences
Military Outreach Event for home school students in partnership with the Rick Herrama Foundation
E.A.S.E Your Mind, a mental wellness event celebrating the multiple ways one can prioritize mental health
Environmental Exploration Day for students interested in learning more about natural resources
TRAILS, a partnership with the City of Raleigh to install a Tree ID trail and grand-opening celebration
After the first year, students who complete the program can apply to serve as coordinator or serve on the Advisory Board. These students organize the new student retreat and assist with training sessions and meetings throughout the year. They also provide essential support to groups throughout the Shark Tank process.
Why YOU should become an Engaging Leader
Become part of our diverse and supportive EL community and build relationships with your CNR peers from around the country and the world
Learn how you can best utilize and improve your unique skills and strengths to prepare you for future leadership positions both on campus and in the professional world
Enhance your cultural and social sensitivity and learn to appreciate and encourage diversity and inclusion as both a leader and group member
Understand different communication styles and develop the skills necessary to work and communicate well with a variety of individuals
Get connected to community service, professional development, and academic opportunities around the college and all of NC State
Learn professionalism for academic and work environments, and the skills you need to impress future employers
Key Components of the Engaging Leaders Program include:
Membership in a supportive community of dedicated leaders representing all majors within CNR
Leadership and diversity retreats
Tools to help identify personal leadership styles, strengths, and cultural skills
Mentoring and guidance from Advisory Board members and coordinators
One on one academic advising sessions for personal and academic growth
Engagement with alumni of the program, community members and current students
Think you've got what it takes to be an Engaging Leader?
Questions
Any questions should be directed to Tremaine Brittian at tlbritti@ncsu.edu.