Support Slocum Camp
Help us sustain this special place and preserve its legacy, and yours, for generations to come

The Planet is Our Classroom
Each summer, Slocum Camp at the George Watts Hill Demonstration Forest in Durham County becomes home to our forestry and fisheries, wildlife and conservation biology students. This 6-9 week immersive program, known as Summer Camp, offers an intensive, practical, full-time, residential experience for students to live, learn and work in an off-campus forest environment side-by-side with their professors. Here students gain invaluable field knowledge and undertake a myriad of scientific explorations.
First utilized in 1936, Slocum Camp has grown to include three year-round cabins, 18 seasonal cabins, onsite classrooms, a workshop, storage areas, and more recently, a new kitchen and dining hall with ADA-compliant bathrooms.
Three of the historic buildings at the camp were built in the 1930s by the Civilian Conservation Corps. The Virginia pine Lodge is nearly 100 years old; other buildings were constructed in the mid-1960s to early 1980s. Due to safety and coding concerns, the Lodge has not been used since 2012.
We're asking for alumni and friends to assist us as we renovate, restore and revitalize Slocum Camp and the historic Lodge.
Bringing New Life to Camp
In recent years, over $200,000 has been spent for maintenance, repairs and critical upgrades including 9 roofing systems, and numerous HVAC, septic, electrical and water service repairs as well as installation of new fire alarms and internet.
While facilities at Slocum Camp have been repaired and maintained, the wear and tear of time demands a full renovation to keep the camp viable and vibrant for the future. By making additional upgrades we also aim to open the facility to outside groups for year-round rental, helping to generate income to sustain the camp.
We hope that you will consider supporting this special place to help ensure that Summer Camp always has a home and that we can continue to provide students with the opportunity to engage with our natural environments as the world's best classroom and laboratory.
Repairs Needed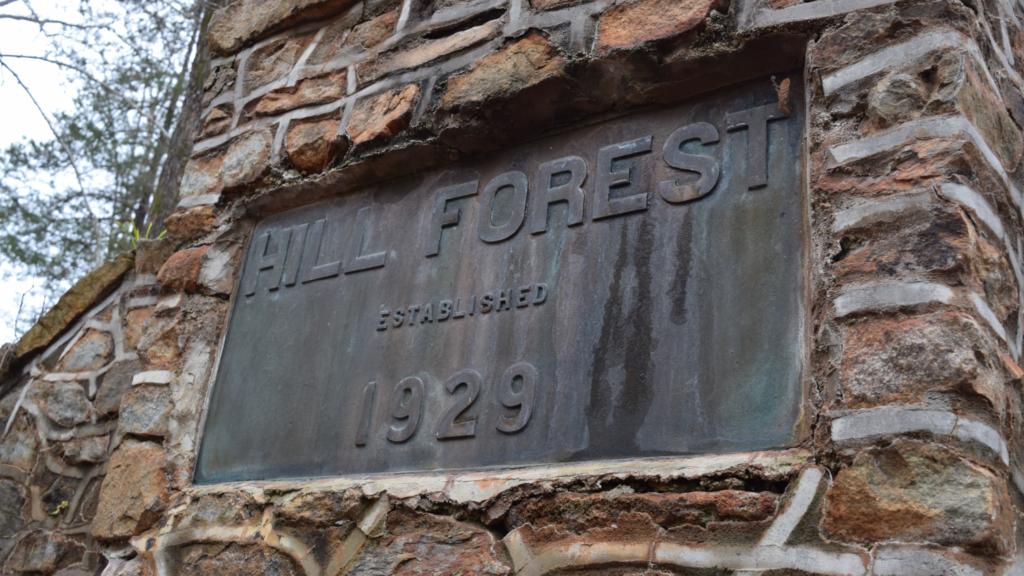 The first priority is to restore and renovate the historic Lodge. Needed renovations include:
Repair, replace and/or refinish floors
Replace all interior and exterior doors
Renovate and refurbish the sleeping areas
Add an accessible bathroom with a shower
Restore the historic walk-in fireplace
Repair the roof
Reinforce the porch
Install new electrical, mechanical and plumbing systems
Improve landscaping and flagstone entry
Other infrastructure at Camp Slocum also requires immediate attention. Support is needed to:
Update aging mechanical, electrical and plumbing systems to meet code and increase efficiency
Upkeep, maintain and restore aging cabins, buildings and structures
Install advanced technology to increase connectivity for students, professors and guests
Naming Opportunities
We are grateful for every donation received – no matter the size – and every gift will be recognized in some way. For those who wish to solidify their Summer Camp legacy or honor the memory of a particularly inspiring professor, classmate, friend or loved one, several naming opportunities are available.
Classmates may wish to pool their resources to name a space, such as the Class of 1982 Cabin. The names of all alumni and friends participating in a naming will be permanently displayed in a prominent place in or near the named location.
The Lodge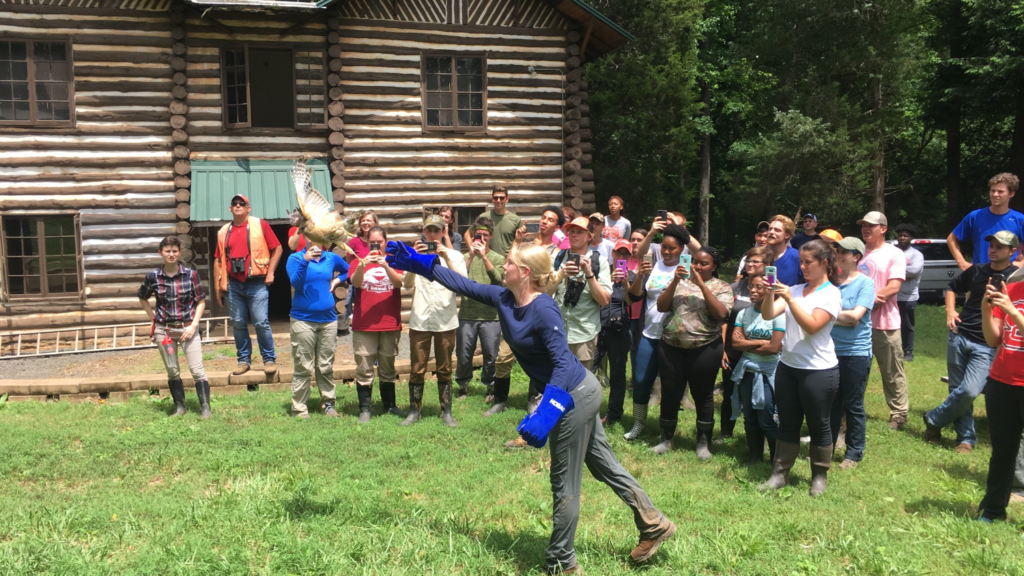 The Lodge Building $200,000
Great Room $75,000 (Naming in progress)
Porch Exterior $50,000 (Naming in progress)   
Rooms (5 available) $25,000 each
Housing
Staff House (1 of 2 available) $50,000 each
Cabins (12 of 18 available) $25,000 each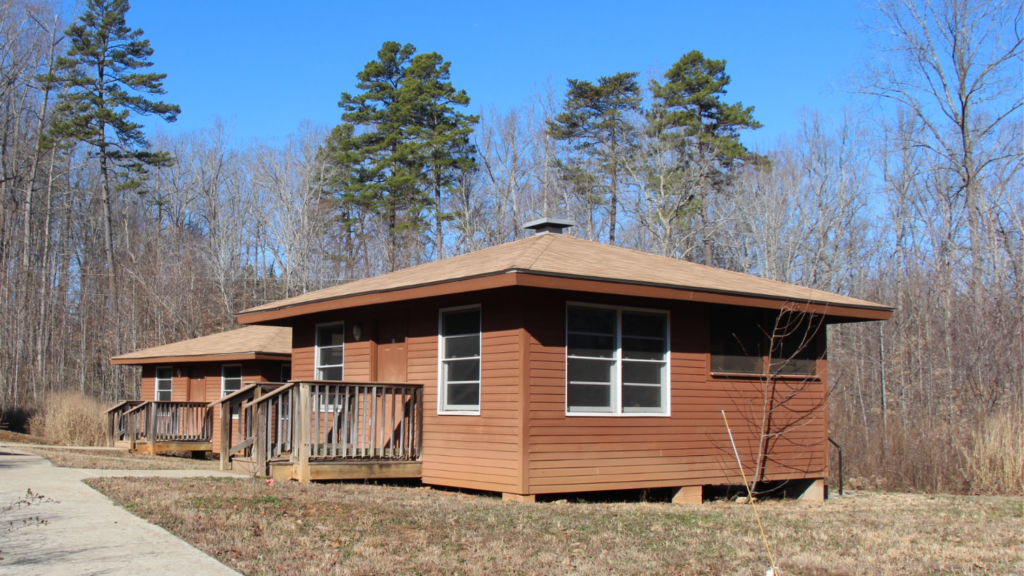 Buildings and Natural Features
Reflecting Pool $50,000
Trails (10 available) $25,000 each
West Classroom Building $100,000
Completed Namings
Thank you to the alumni and friends who have already taken steps to support Camp Slocum and create an enduring legacy by naming a facility, cabin or room in the Lodge.
Dining Hall – J. Baxter Johnson Jr. Family Dining Hall

In honor of J. Baxter Johnson Jr. '48 by grandson Brady Johnson '98

Cabin 4 – Ken Hines Cabin

In honor of Dr. Lester Holley and Dr. Bob Kellison, by Ken Hines '79

Cabin 5 – Jason B. Kiker Cabin

Made possible by the generosity of Holly '02 and Jason '00 Kiker

Cabin 6 – Pam and Bob Collette Cabin

Made possible by the generosity of Pam and Bob '69 Collette

Cabin 7 – Jimmy Redmond Cabin

In honor of John '38 , James '60 and Jesse Redmond '15 by Jimmy Redmond '82

Cabin 8 – Bost Cabin

Made possible by forestry alumni Ron '60 and Rhett Bost '94

Cabin 17 – Annette and Stephen H. Conger, Jr. Cabin

Made possible by Annette and Stephen H. Conger, Jr. '78

Staff House 33 – Joann & Joseph Cox Jr. Staff House

Made possible by the generosity of Joann and Joseph Cox Jr.

Walking Bridge – Robert B. Jordan III Walking Bridge

In memory of Robert Byrd Jordan III by Jordan Lumber & Supply, Inc.
The Lodge Interior
Map of Slocum Camp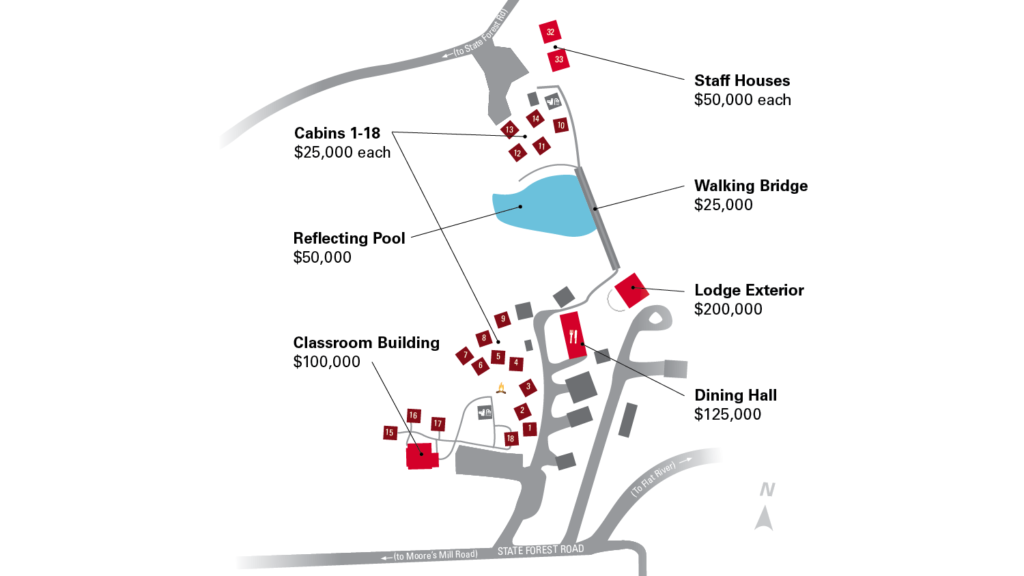 Need more information?
For questions or to discuss naming opportunities, email SlocumCampaign@ncsu.edu or contact the College Advancement Office at 919-513-7734.