Five Questions with Associate Athletics Director Ryan Jones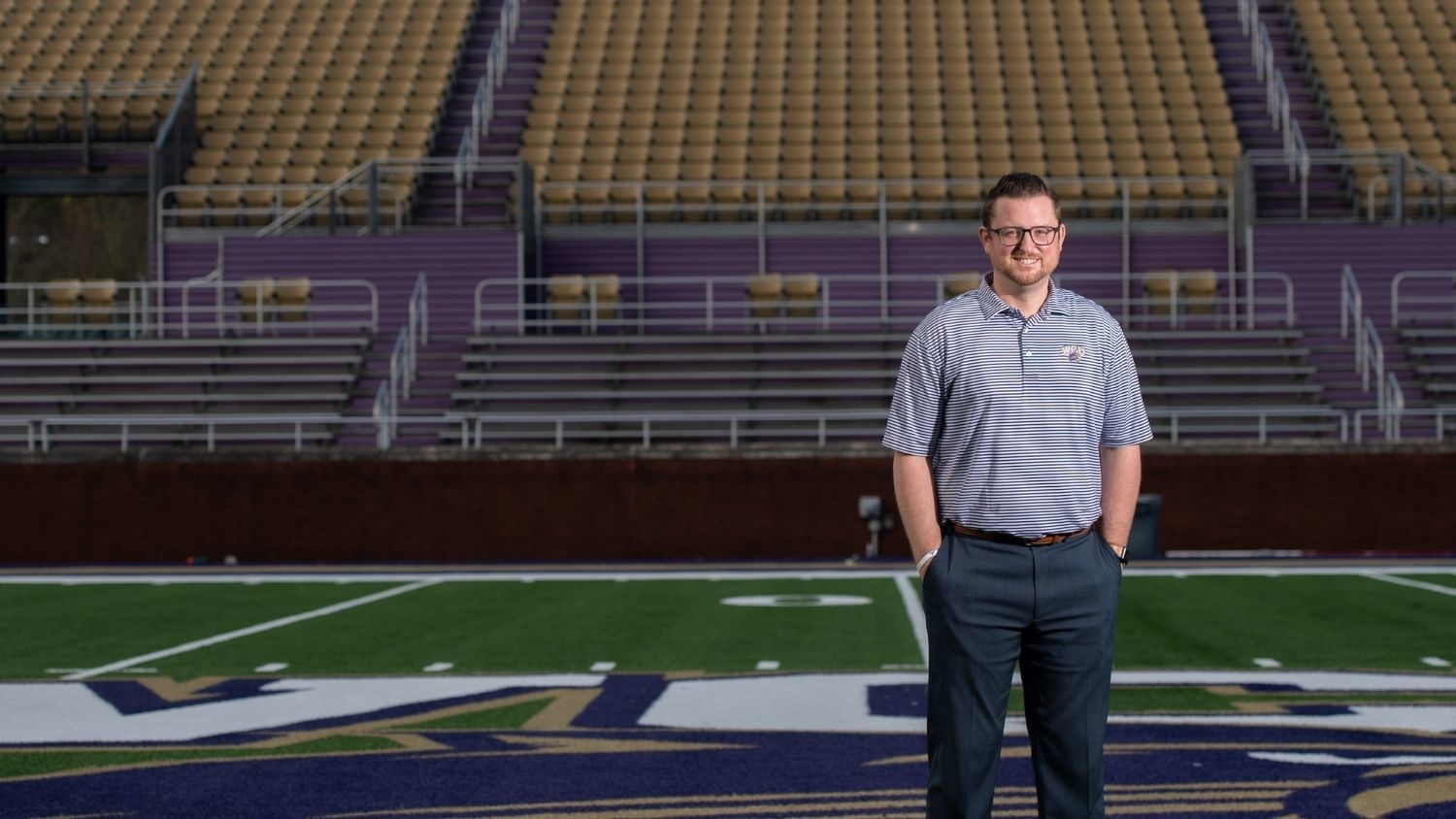 Ryan Jones graduated from NC State with a degree in sport management in 2011. He went on to earn a master's degrees in business administration and science-sports administration from the University of Tennessee. 
Ryan is now the associate athletics director for development and ticketing operations at Western Carolina University. We reached out to Ryan to learn more about his career and path to sport management.
What is a typical day in your job like?
I would say in college athletics, there is no such thing as a "typical" or "normal" day, especially during the pandemic. In my particular role, I lead and oversee three sports (men's golf, women's golf and women's basketball), fundraising for the athletic department, and the ticket office.
The one constant in a "typical" day is the ability to change gears and pivot. At one moment, you could be dealing with a student-athlete concern that you are working with a coach on, the next fielding a call from a season ticket holder, and the next you are with your director of athletics asking for a six or seven figure commitment for a capital project.
In this position, it is important finding the balance between putting out fires and being a leader. Through the constant pivoting throughout the day, the most important thing is being present with your staff, being respectful of others' time, and being a good teammate on campus.
What inspired you to study your major?
The inspiration behind pursuing the major I choose while at NC State is my fundamental belief that the power of higher education combined with the value sports brings to people and society can create positive opportunities for growth and togetherness. In particular, college athletics provides structure, purpose and character building amongst student-athletes and the staff around them that support their endeavors.
What impact are you making through your position?
In a position such as fundraising, knowing your "why" goes a long way in affirming your belief as to how you are making an impact. The power of higher education and the opportunity it provides young people is something that lasts a lifetime. By fundraising private support for student-athlete scholarships, it allows me to play a small part in providing these opportunities to young people in their quest to earn a degree and play the sport they love.
You also get the opportunity to help link a fan's passion and find a vehicle for them to support what they are passionate about, whether that be buying a ticket or donating. Additionally, you get the chance to make hires of great coaches and staff and watch them grow under your leadership. Sharing in those successes means a great deal to me. We have had many people that have come to WCU who have gone off to many Power 5 schools to further their career, and tracking their progress is a great reflection of not only myself, but also WCU.
How did the College of Natural Resources prepare you for your current position?
Your time in a degree program within the College of Natural Resources has a spot-on approach: view it as a laboratory. You have four amazing years to tap in to the expertise of your faculty/staff members, community partnerships, on-campus resources and alumni.
Gaining hands-on experience by volunteering in the athletic department at NC State or interning with the City of Raleigh Parks and Recreation, for example, provides real-world experience you need in order to be successful in this field. The faculty and staff I leaned on at NC State helped forge the relationships I needed to not only gain those experiences, but also in continuing my studies by going to graduate school.
What advice do you have for current College of Natural Resources students?
By being a student in the College of Natural Resources, you have the best sales pitch around in networking, building relationships and gaining experience. That pitch is that you are a student. The vast majority of alumni want to pay it forward because someone during their time from the College of Natural Resources helped them get to where they are today. My advice is to use the resources and alumni you have at your disposal, ask for help, ask to learn and ask to network. 
This post was originally published in College of Natural Resources News.